The idea behind FirstCoast.Life is simple.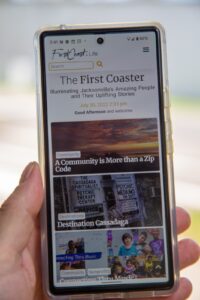 We strongly believe that to thrive in modern times, we need to foster more positive connections in our community. The sharing of stunning images and amazing stories is one way to get started.
As a pandemic-born resource in a social media world, our goal is to bring inspiring stories and images to the screens of locals and visitors alike.
FCL gives everyone a "digital stage" for their stories to be seen and voices to be heard.
We are proud to serve our community with a resource that inspires people to share their stories and let their creativity be seen by all.
Let's get started …