Curated Images & Short Stories
First Coast Life is a photographic magazine chronicling the people and places that make Jacksonville so unique.
"The Story Behind The Story"
Good Morning
Rhonda Lovett
Bridge of Lions St. Augustine
Gail Vitikacs
Magic Beach Motel
Gail Vitikacs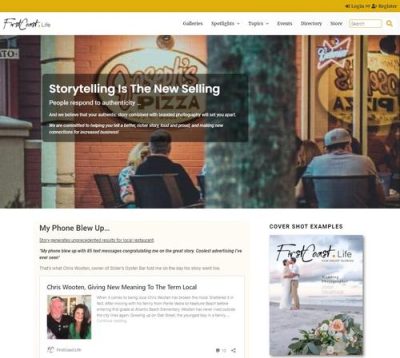 FCL provides a media solution to build and share your positive story for local awareness and business growth
Thanks for putting a Home Town weekly scoop out! I'm a part of a multi-generation family of locals and FirstCoast.Life feels just like that.
Good quality, inspirational and entertaining. Great job empowering folks that have steeped in our beaches! Worked, lived, and loved all that Jacksonville has to offer. See you all out and about!!
Thank you for checking out our community magazine!
We're on a mission to support local and promote the creatives (artists, musicians, makers, etc.), small businesses and non profits by sharing their authentic stories for deeper community connections and business growth.

This site is a "digital platform" for YOU to tell YOUR story!
And stay up to date with all of the amazing "First Coasters"  – each and every week.
Glenn Shuck Publisher