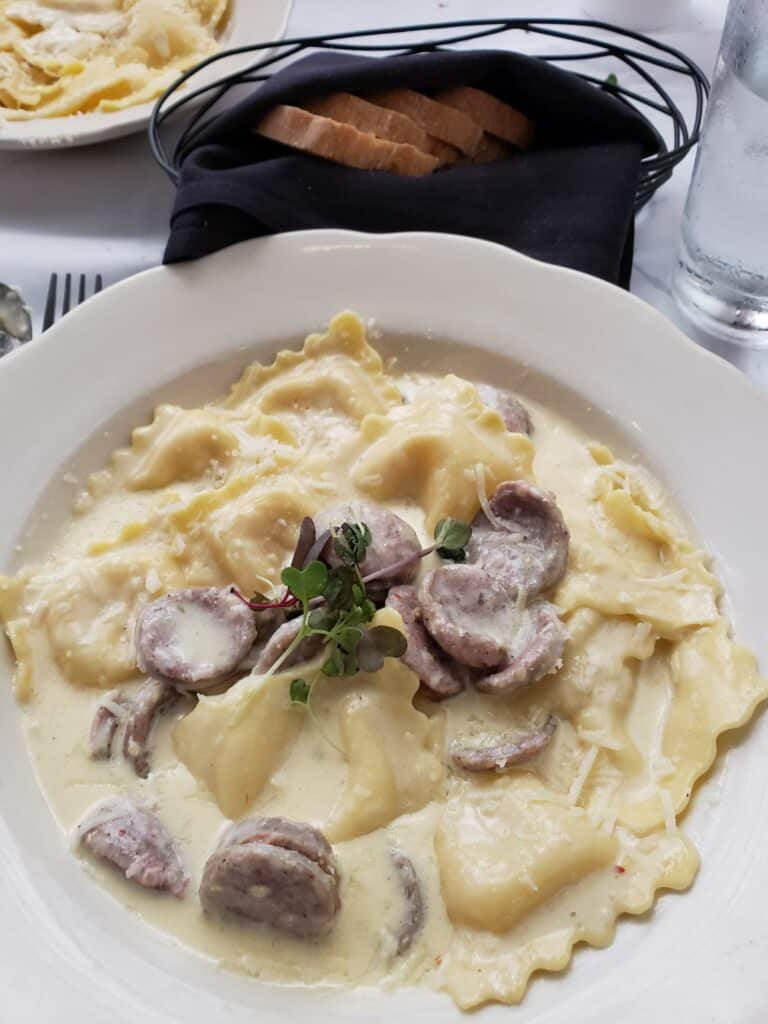 Catullo's needs no introduction by now. They opened up (brick and mortar) in 2019 (they already had a nice following with their Food Truck prior). They are located on the Atlantic/San Pablo Blvd Intersection in the Walmart plaza. But just in case anyone has not YET had the Catullo's experience, or may have been hesitant because of not wanting to wait, etc… You have been missing out… BIG time!
They are not your traditional "Chicken Parm, Marsala, Picatta, run of the mill" Italian Joint. They are known for items such as their "Pear Fiocchi", ravioli's, homemade everything and specials that nobody else does. Do you know how I know it's great? Because I don't even eat pear, and I order the pear fiocchi almost every time. Little pillow puffs of pear-filled fiocchi purses with a goat cheese/gorgonzola mix (among other things) and the crisp prosciutto sprinkled on top. YUM! Never gets old. They have a pink sauce called "Rosato" sauce which is our favorite (although we love all the sauces they do) but there is something about the Rosato having the hint of creaminess and tomato blended that makes their pasta amazing.
They run specials all the time, so you should always consider them before ordering. We have been lucky to try a lamb leg special and duck and veal specials as well (these were on top of a bed of DELICIOUS Risotto which they always have). Their risotto is superb (typically with Calabrian chili oil to give it a kick). For starters, the meatballs, mozzarella, and everything has been great, but my favorite? The ARANCINI balls. I have tried Arancini from many other Italian places and they have hands down the best. Why? Because
1) Catullo's is making it and
2) Seriously, because they do it with goat cheese filling, which to me has been the best I have personally encountered as others play around and use different cheeses or even meats.
And the dessert? They have a limoncello mascarpone slice that feels like biting into a fluffy, delicious cloud. It's the perfect light but delicious dessert after a heavy meal.
Do not hesitate to visit because they do not take reservations. (They actually opened up the Online Ordering option during covid.) It makes for a nice experience and they have top-notch & efficient service and are quicker to get you in than you think.
And for those perhaps in St. Johns County, south Jax or Ponte Vedra, the great news is they are opening a second location in Nocatee. No doubt they will do great there as well. Jax is lucky to have this (not hidden) Gem.
About the Author
Latest Posts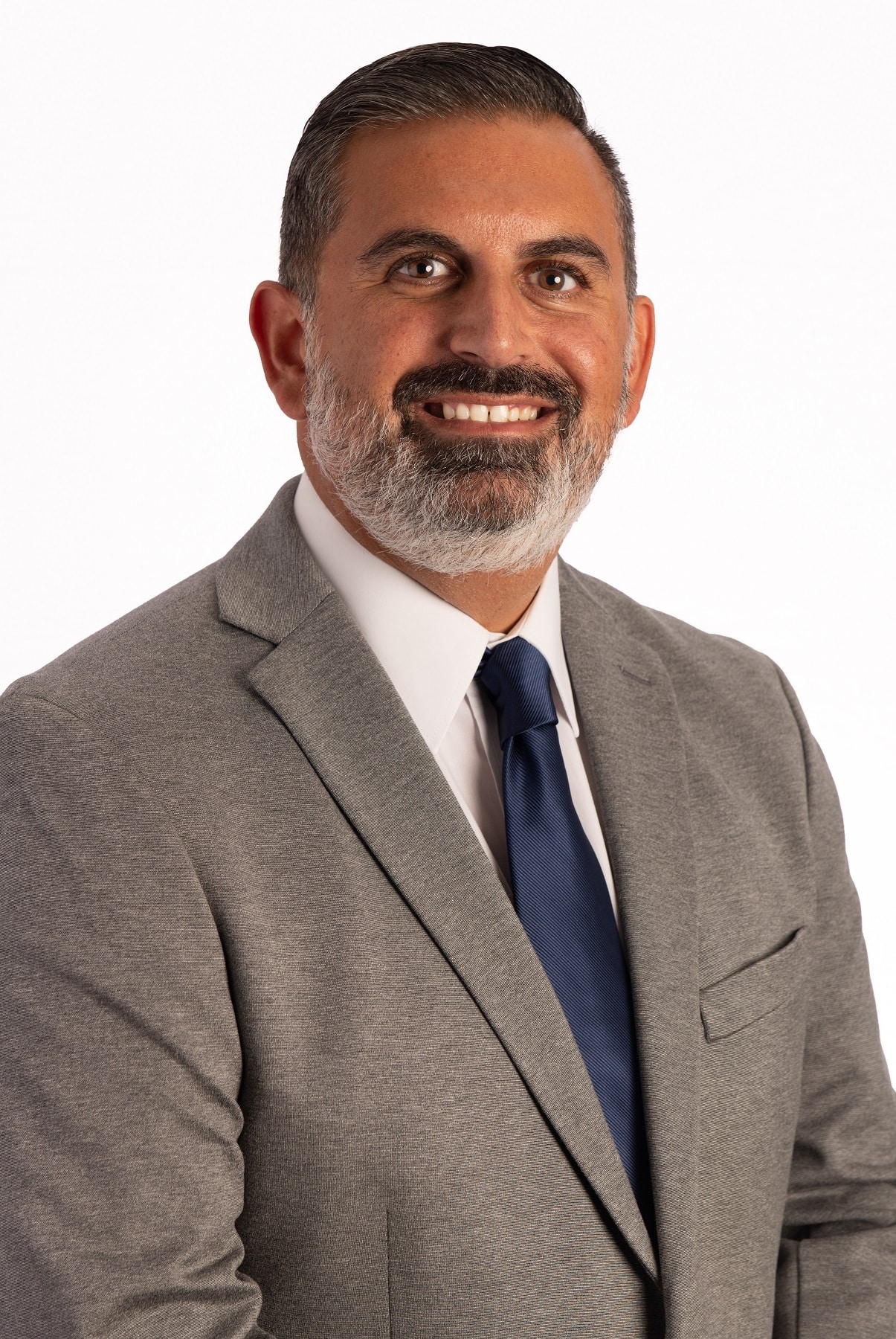 Born in Jacksonville, FL, grew up mostly in Jax. Living in Atlantic Beach for the last 5 years. Worked for a premier custom home builder before getting into Real Estate Sales. Over 12 years of Real Estate Experience and a Broker Associate with United Real Estate Gallery.
My wife and 2 Elementary kids LOVE the beaches and DUUUVAL! We are avid Jaguar fans, we love going out to eat and try new places or frequent our favorites at the beaches and around town.