Local World Champion Canine Performers Travel the World
Thanks, Lawrence for your time. So cool to see you again. So tell us what part of First Coast do you reside now and how long have you lived there?
Saint Johns area (off of County Road 210). Since June 2016.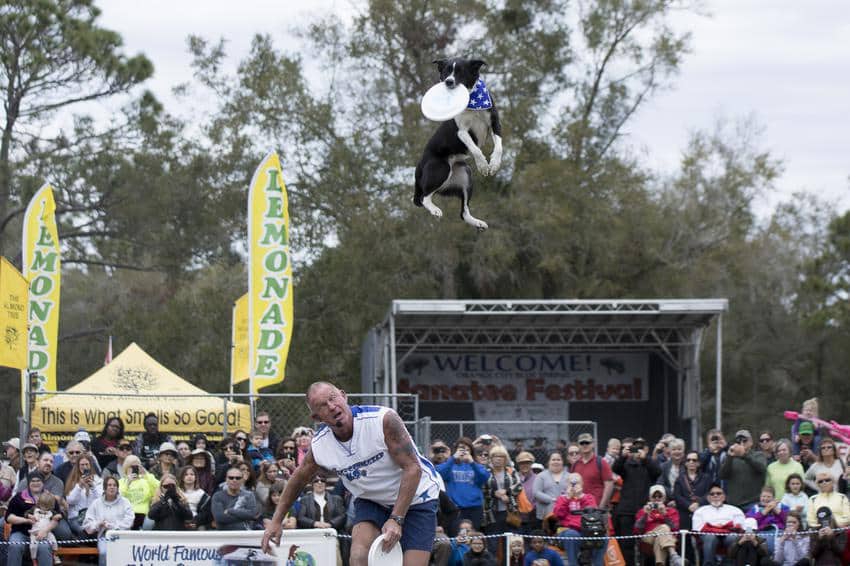 Why and how did you get started?
Started as a child of 12 because all of my family members were huge disc aficionados. Played all through college and then toured sponsored in part by Wham-O Mfg. Was one of the original members of the Purina Incredible Dog Team
What in your business are you passionate about?
Rescuing and placing dogs that are in very troubling situations. Additionally, expounding upon the virtues of adopting dogs instead of purchasing; and placing my Higher Power first and foremost every day.
How did you get your idea or concept for the business?
Disc-Connected K9s came about because no matter where I went and played with my dogs, I would draw huge crowds. I thought; "why not get paid for this"? And, the rest is history.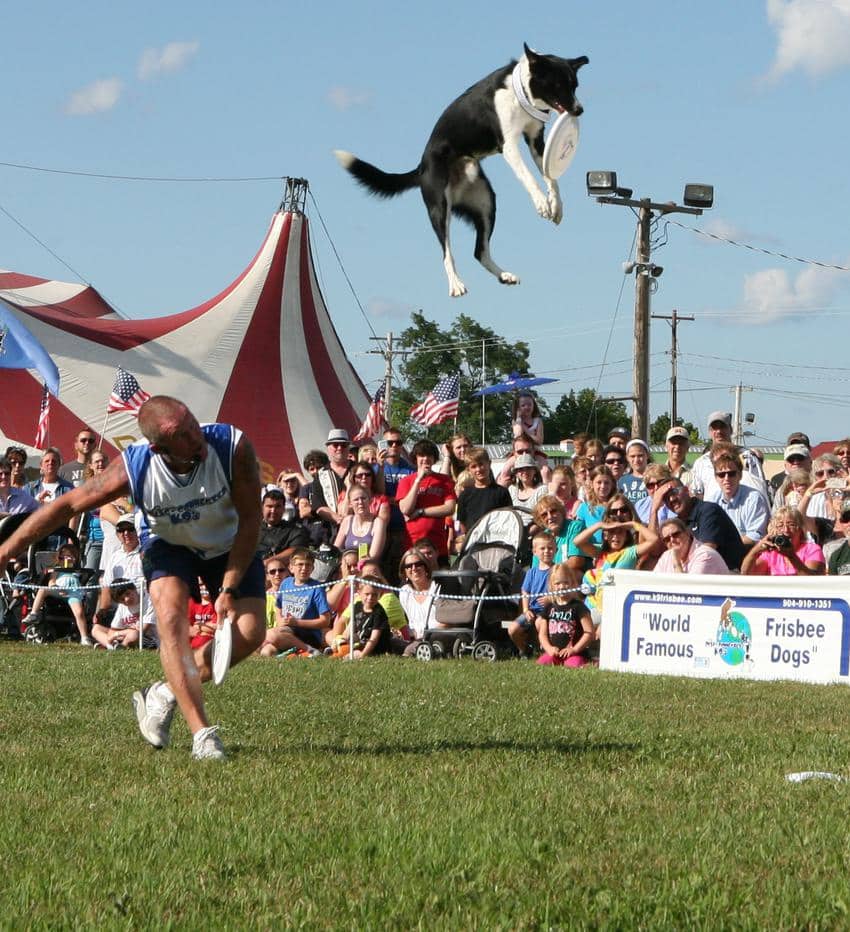 What was your mission at the outset?
To demonstrate to people that you could have FUN with your dog(s); especially if they are rescued. Additionally, I wanted to help expand the sport, not just in the USA, but Worldwide. Which, if I must say myself, I have been very successful in achieving those goals.
What are your company goals?
Having obtained all of the original goals/milestones that I originally established, I am now just focusing on staying healthy and hoping I can play another 5-7 years (70-72 years of age).
When did you start the business?
1997
What made you choose your current location?
It is very difficult to play disc sports year around if the temperatures are not cooperative.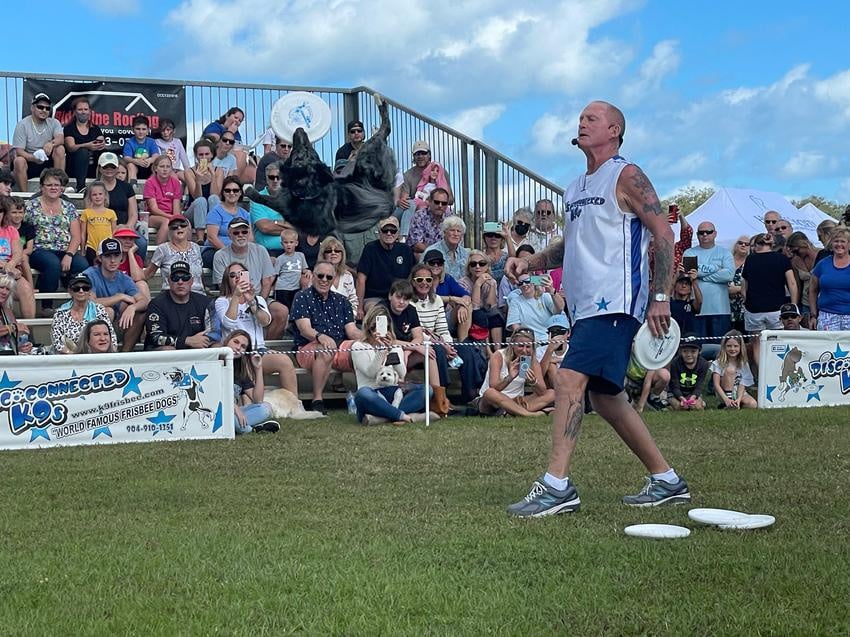 Background on service(s) or product(s) and people that you serve?
We have literally performed at all types of venues; everything from Kindergarten Annexes to NFL Half-times, to State and County Fairs and numerous International Expos, Festivals, and other events.
What is unique about your business?
There are not many of us in the world that make a living out of touring and playing Frisbee with our dogs. Also, all of our dogs are rescued and we are the International Performing team in the world.
How many employees?
We have four full-time entertainers and contract others that help fill in local venues for their residency.
What do you look for in an employee?
Great Frisbee dogs, solid work ethics, and wanting to travel and see the world.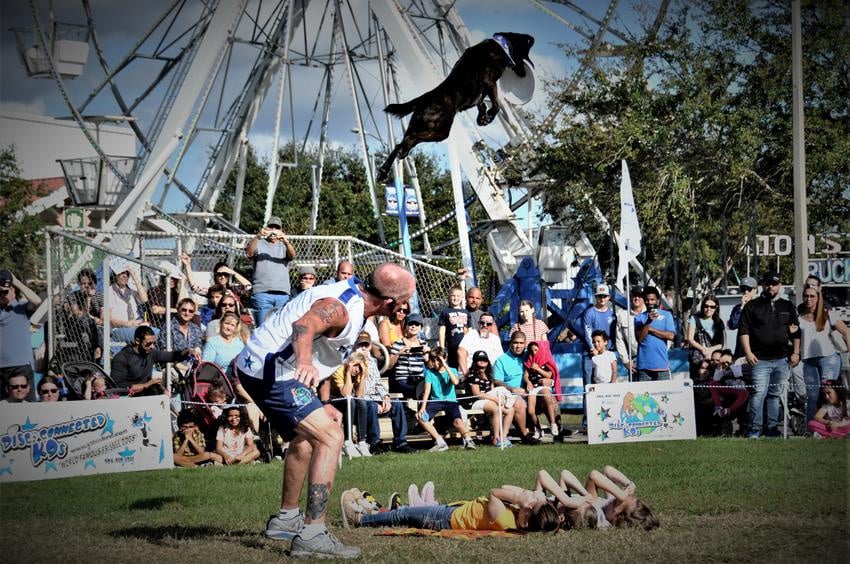 What are your responsibilities as a business owner?
Everything!! From picking up the poop to booking the events, hosting at the trade show conventions, training all the performers, purchasing, logistics, account management, etc…
How has Covid affected your business?
We were shut down from March 2020 until July 2020, but other than that, it has not been too bad for us.
How do you advertise your business?
IAFE Trade Magazine, State and National Trade Shows, mailings (electronically and snail mail) website, word of mouth, etc…
To what do you attribute your success?
WOW, that is a difficult question. First, I would have to say my wife; Jodi Frederick (a great trainer and performer in her own right) Next, it would be the passion of playing with my dogs and the thrill of performing in front of live audiences. After that, my dogs!!! My dogs, would go through a brick wall to play Frisbee with me and think I walk on water. Last, but least, to my Higher Power. I witness at the end of each of my shows and give thanks to God for putting me in the position in my life. I truly am a blessed human being.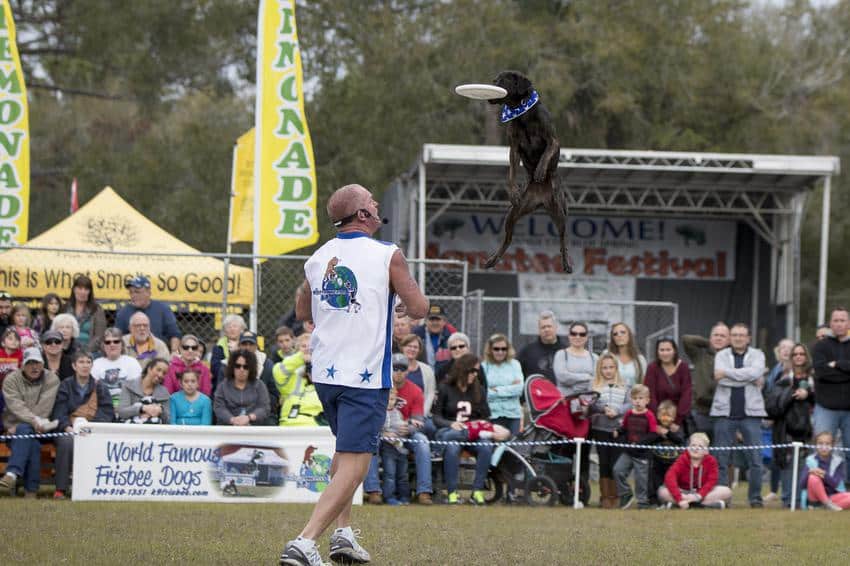 Does your company help or get involved in community projects?
Not really, unless you want to count all of the County Fairs we do. We are on the road 42-46 weeks out of the year most of the time and really don't have much time for local activities/causes.
If you had one piece of advice for someone just starting a business, what would it be?
Have a 5-year commitment/plan and don't be afraid to ask for advice. Realize that not everything is going to go as you planned and be flexible enough to modify and adapt when necessary. Above all else, DO YOUR HOMEWORK!!! It is important to understand basic business principles, treat all of your customers and employees the way you would want to be treated, and LOVE what you are doing. ( I realize that is more than one, but I don't believe there is only one piece of advice to be successful. If there was, everyone, would be successful!)
Personal hobbies or interests? Family? Community involvement?
Not much time for much else. I do love riding my Harleys; playing pool watching old movies (1930 – to the 1960s).
What is the best thing about living on the First Coast?
Small enough to know people, but big enough to do and have access to just about any hobby or passion you could possibly muster.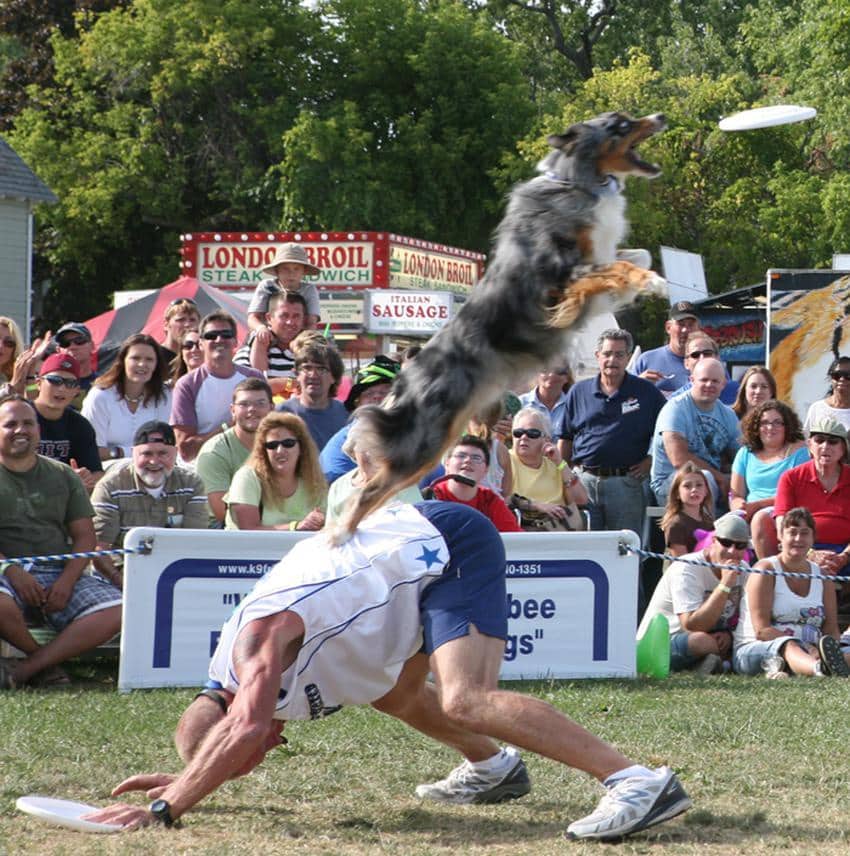 Any suggestions to learn more about your business? Links to your website?
Website: www.k9frisbee.com
FaceBook: Disc-Connected K9s
Instagram: Discconnectedk9s
Is there anything else that you want to tell everyone?
Never take your dog(s) for granted. Love them every day because they are never in our lives as long as we want/need them to be.
About the Author
Latest Posts
FirstCoast.Life is a digital magazine serving the Northeast Florida community. We are passionate about supporting the arts, buying local, and sharing stories & images that will inspire and entertain you.