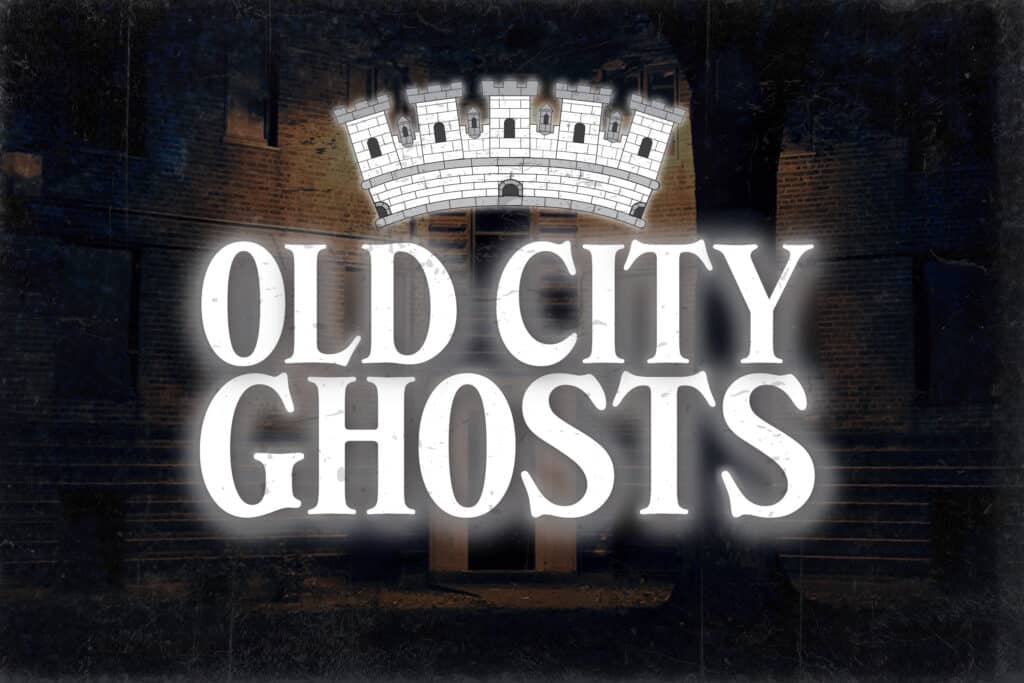 Saint Augustine, a favorite tourist destination, is the oldest continuously inhabited city in the United States. Having been founded in 1565, well before Jamestown or Plymouth, the city changed hands between the Spanish and British several times and was home to French Huguenots, Minorcans, and African Americans. It has been a military fortress, a trading port, and an occasional prison. The city was in constant change, rebuilding itself with every new occupation, or after one of the many fires that ravaged the early settlement. With so much activity in this coastal town, one can only expect a ghost or two to linger in the historic buildings and narrow streets of Saint Augustine.
US Ghost Adventures was founded in 2019 by former Marine and entrepreneur, Lance Zaal. The company started with just 20 cities on the East Coast and has quickly expanded in four years to over 65 cities. Saint Augustine was one of eight cities recently added to the list. Whether a believer in ghost stories or a history buff, the St. Augustine US Ghost Adventure will certainly entertain both seekers.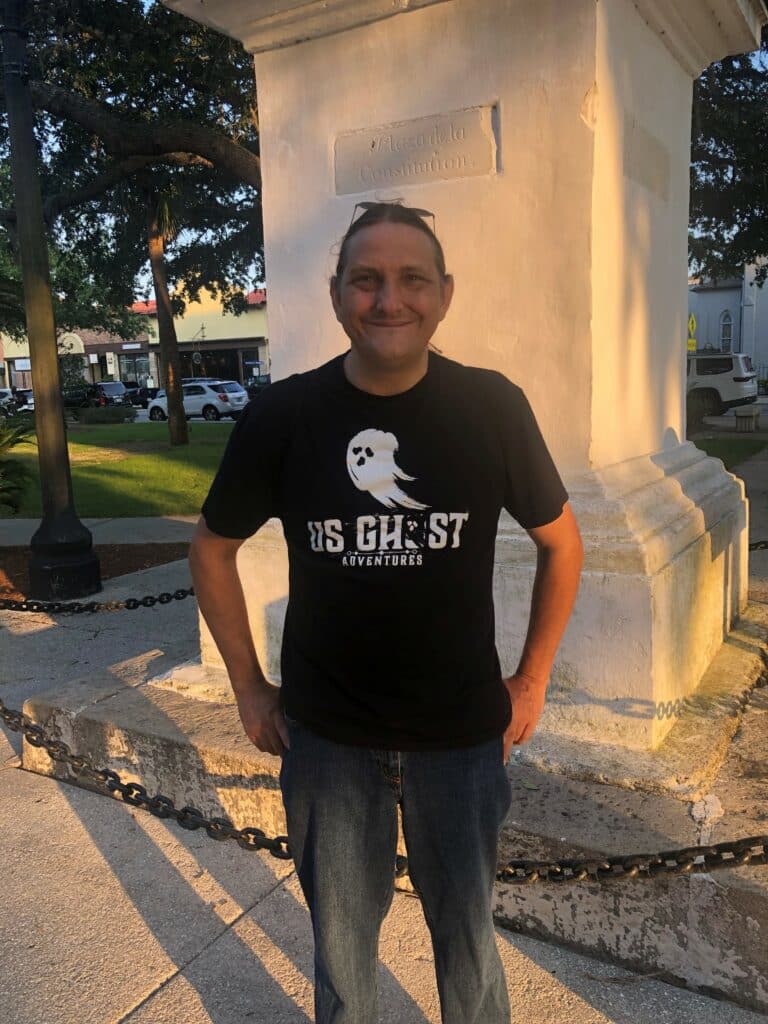 My adventure started downtown at the Plaza de la Constitución, at 1 Cathedral Street, across from the Bridge of Lions. I met our guide and US Ghost Adventures ghost whisperer, James Brinson, at 8 p.m. for the tour. Before we started, he spoke about his connection to a town he clearly loves, and the history of it, which he clearly knew. He also produced a hand-held EMF Meter, or spirit box. This device, he informed me, measures electromagnetic waves. Any paranormal activity results in a higher reading, going from green to red on a five-scale field. Slightly skeptical, he allowed me to carry it and assured me I would see activity.
Our first stop was at the former Moon & Sun Café at 26 Toques Place. Now boarded up and raised, ready for a new foundation, the house was originally built around 1910 and moved to the Toques Place location years later. The deserted blue house looks even more home to its purported three ghosts, including a young girl who met her fate while sleeping safely in her bed.
The next stop along the Avenida Menendez was at the Casa De La Paz, now a private home, but once an opulent jewel on the Matanzas Bay. The home changed hands multiple times as a restaurant, boutique inn, school, and finally a bed and breakfast. It was here that the story of two honeymooners and a tragic death that led to the haunting by Miss Mable.
Further down is the Casablanca Inn. Once it was known as the Bayfront Boarding House, owned by a widow who fell in with a brigand during the prohibition era. The inn had a history of serving bootleggers, party girls, and other evil sorts. This location could be called ghost central with its infamous history.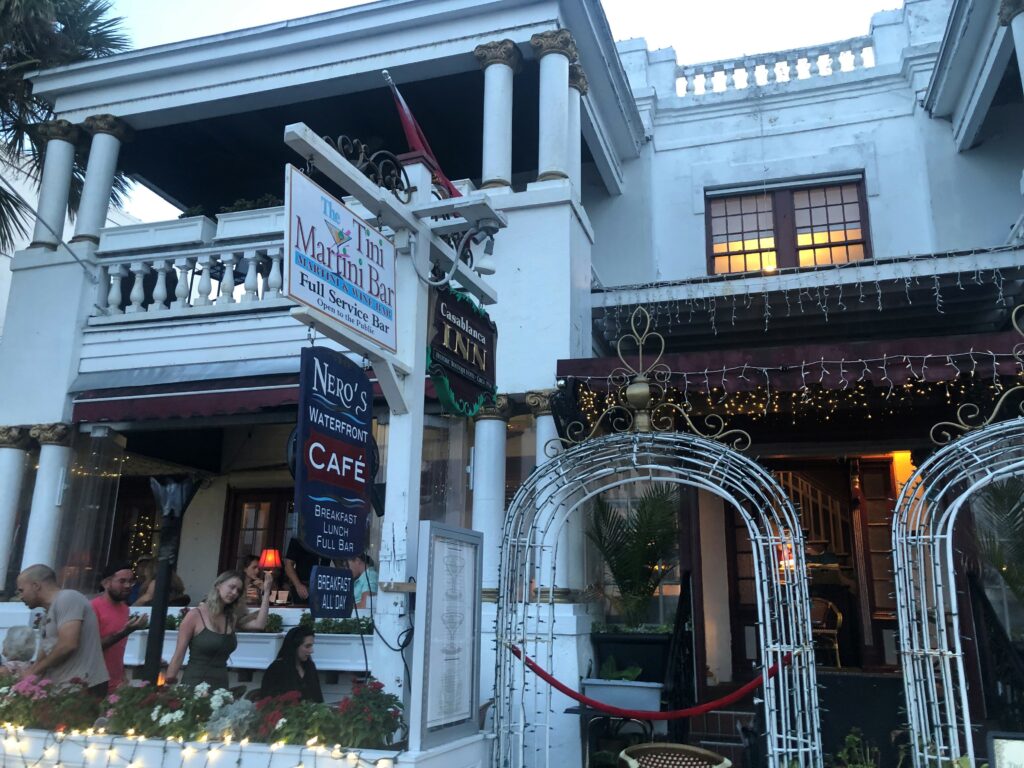 On to Harry's Seafood, where for once, the line was non-existent. Here is where the ghost of Catalina has been known to haunt, leaving behind a delightful, floral scent. Where Harry's now stands had been the home of Juana Navarro and Salvador Francisco de Porras, and their daughter, Catalina. Having to give up their home when the British took over Saint Augustine in 1768, Catalina returned in 1784 to reclaim her family home. During their years away, the lovely home had fallen into disrepair. Catalina and her husband restored the home to its former glory, but unfortunately, Catalina did not live to enjoy it. Hence, her presence is one of the most active in Saint Augustine. In fact, it was at this location that the EMF ghost detector went haywire, bouncing well into the red zone for the time we were there.
The Treasury, Saint Augustine's first and last skyscraper, was a testament to Florida's expanding economy and the newly moneyed fortune seekers flocking to our state and city. The boom ended for Florida's economy before Black Friday 1929. The Treasury served as a bank well into 2013 but now caters to weddings and other formal gatherings. People have remarked that they often see and hear people dressed from long ago walking through the building as if they were going to make a deposit in the biggest bank in town.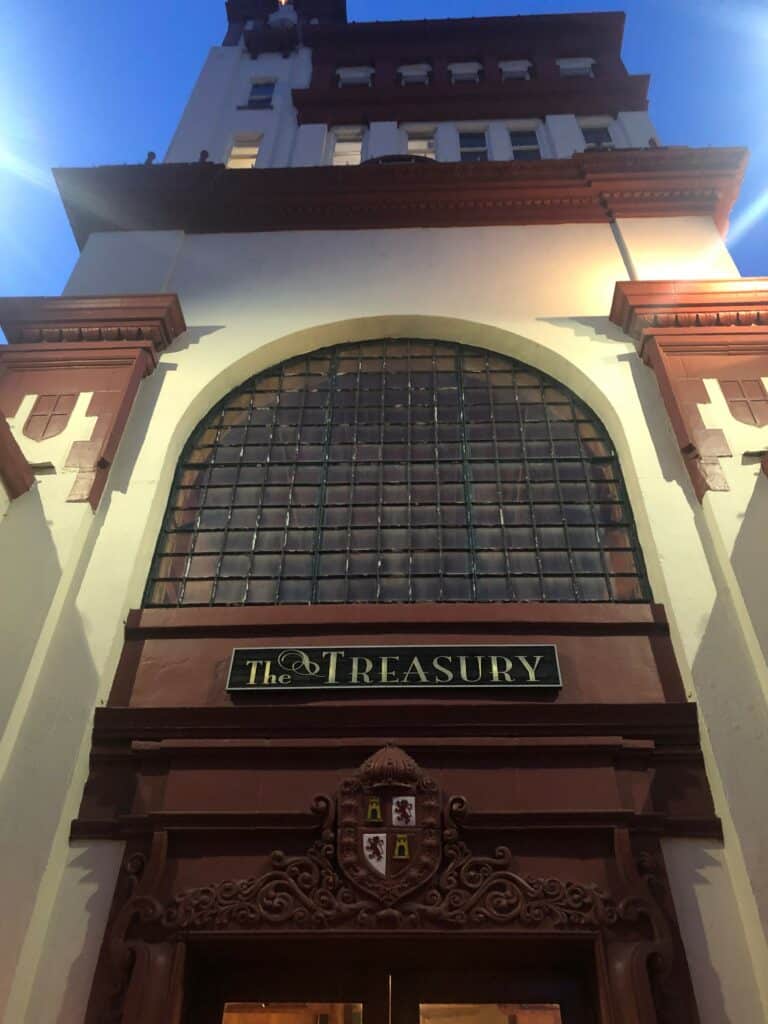 A1A Alehouse was next on our tour. Being a restaurant I personally frequent, I was a little surprised to find it on the list of haunted sites in Saint Augustine. But apparently, underneath the floorboards of the downstairs bar, a few human remains were found during a renovation after back-to-back hurricanes. An archeologist dated the remains to the 1570's making these some of the earliest remains of Spanish colonists. After new pipes were laid, the remains were left in place out of respect. Next time I indulge in my favorite spirit, I'll need to be more specific.
One of the final stops on the tour is the Spanish Military Hospital Museum on Aviles Street. One can easily imagine whole hordes of ghosts haunting this former hospital with a history of primitive medical treatments. The museum stands where the original hospital was located for over a hundred years. When the old building was removed for new water lines, diggers found thousands of human bones, many believed to belong to a native tribe. Some say that a dense fog or mist can be seen on the streets at night around the museum, as if a collection of ghosts were milling about, or waiting to get in.
The final stop on our hour-long tour was back to the Plaza de la Constitución. As Saint Augustine's first market, it was home to the many purveyors and sellers of goods, including slaves. It was also the location where pirates were systematically garroted to the delight of many passersby.
Beneath the ancient oak trees and around the obelisk, a person can not only feel the history of this city, but occasionally spy on a former resident, be it a soldier, pirate, profiteer, or unfortunate lovers.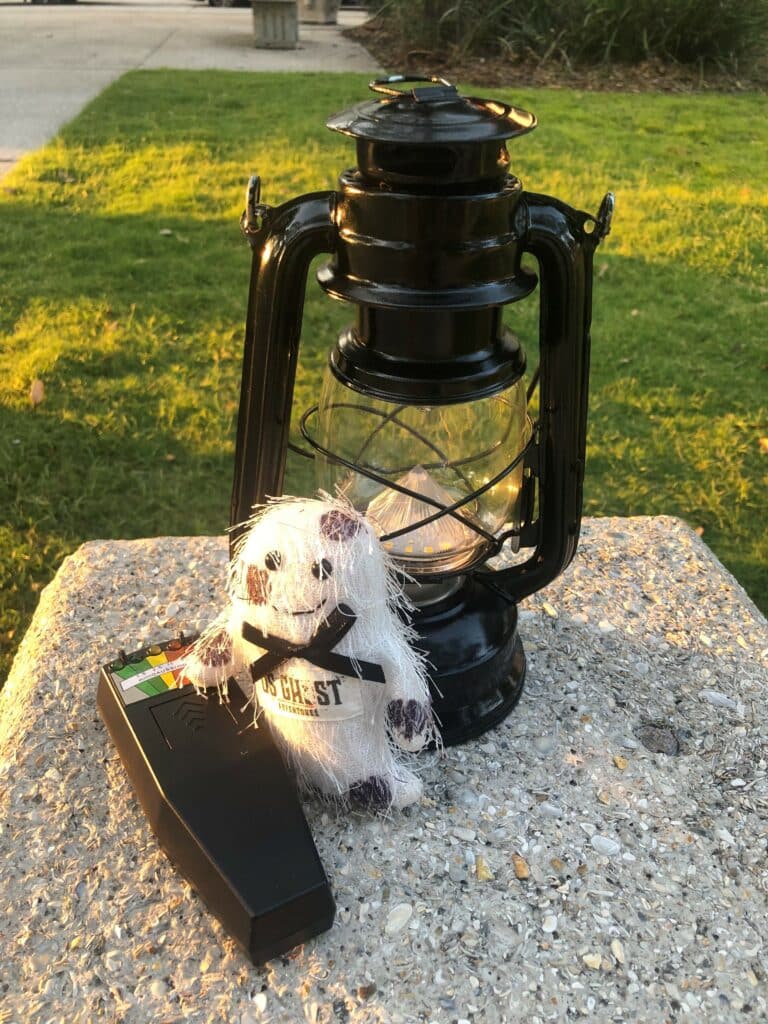 At the end of the tour, with my head spinning with tales of treasure, ghosts, and the amazing history of Saint Augustine, I thanked our knowledgeable and professional US Ghost Adventure guide, James and left with a new respect for those that lived and died here, and of course, two new little ghost stuffies for the Adorables (my granddaughters). At the end of the tour, with my head spinning with tales of treasure, ghosts, and the amazing history of Saint Augustine, I thanked our knowledgeable and professional US Ghost Adventure guide, James, and left with a new respect for those that lived and died here, and of course, two new little ghost stuffies for the Adorables (my granddaughters).
US Ghost Adventures is a great family adventure and kids are welcome. Tickets are $25 for adults and $16 for children. The Old City Ghosts: Phantoms, Pirates & Poltergeists Tour starts at 8 pm every night. Book a tour at US Ghost Adventures
About the Author
Latest Posts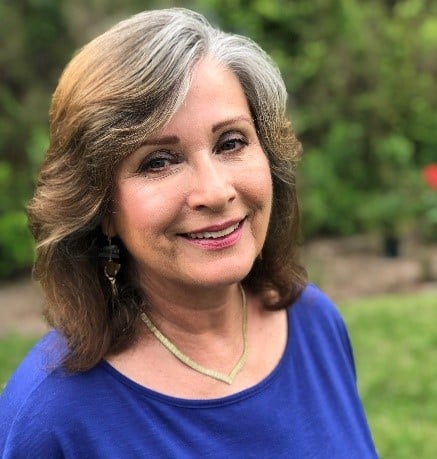 I did not connect with clay as an artistic outlet until mid-life. During a hectic and demanding career, while juggling family, job and my MBA, I needed a healthy outlet to release my frustrations while appealing to my sorely under-utilized creative needs.
One summer class gave me the impetus to redirect what little down-time I had into punching, pulling, coiling, pinching, slapping, and throwing this amazing and malleable material into anything my imagination desired. I found therapy through clay.
In the years since, I have received an Associate's Degree from the New Hampshire Institute of Art in Manchester, New Hampshire, and set up my first studio in a basement of our house. Currently, my studio has moved above ground – to my garage, but includes a wheel, large Skutt kiln, slab roller and an array of clay and glazes that would make a chameleon dizzy. I am a proud member of the Professional Artists of St. Augustine Fine Art Gallery since October of 2021.
I work with a variety of clays and glazes – from mid-temp stoneware and shiny glazes to low-fire and matte underglazes. I find inspiration in nature, children's stories and fables, and my own untamed imagination!