FOR IMMEDIATE RELEASE
Deck The Chairs — Students Unite With Lights! Set For Two Jax Locations
JACKSONVILLE BEACH, Fla (October 25, 2023) — The challenge for 18 area high school and middle school art programs will be to decorate modified lifeguard chairs themed in expressions of Unity. The goal is to showcase uniquely crafted stories shared through the creative imaginations of future generations. Deck The Chairs (DTC), a nonprofit organization, admits that the student challenge is an ambitious undertaking, however the displays will further embrace DTC's mission to promote children's arts and arts education. Following 10 seasons producing one of North Florida's most cherished holiday displays, children will become the greater focus.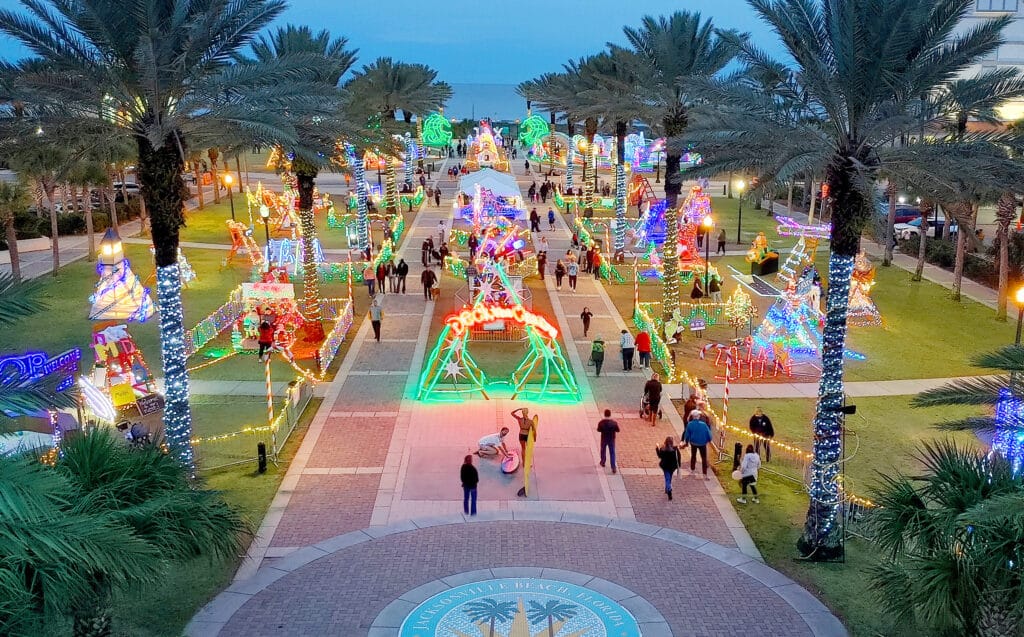 Deck The Chairs Student Decorating Challenge will launch at Jax Beach Deck The Chairs Seawalk Pavilion November 22 and James Weldon Johnson Park December 6. The student displays will be managed by DTC volunteers throughout the holiday season closing in the first week of the new year. DTC organizers expect more than 300 area students and teachers to participate in the project. Eighteen programs include: BEACHES, Duval Charter at Coastal, Discovery School, Episcopal High School, First Coast Military Homeschoolers, Fletcher Middle School, Fletcher High School, Mandarin High School, Mayport Coastal Sciences Middle School, Providence, River City Science Academy; DOWNTOWN, AMiKids Duval, Bolles School, Fort Caroline Middle School, La Villa School of the Arts, Nease High School, Raines High School, River City Science Academy, Historic Eastside CDC.
"The Student Decorating Challenge at DTC will engage hundreds of students in the creative process. The most exciting part of this outreach is the opportunity we can provide for public space expression. The students will be able to experience shared understanding of their unity themes with tens of thousands of visitors during the holiday season," explained Deck The Chairs Founder Kurtis Loftus.
Schools were invited to participate starting in May 2023. By early August 18 programs were finalized, and DTC initiated decorating workshops. DTC provided $500 stipends to each group and partnered with local contractor Angel's Construction to custom build 20 modified lifeguard chairs and help distribute the chairs for preliminary decorating work.
"Our kids are excited for the challenge because it promotes harmony and kindness throughout our school. Kids are able to see how they can influence change!" shared Jeanna Gilyard, Fletcher Middle School Art teacher
Deck The Chairs annually gathers more than 80 private/public partnerships supporting the nationally recognized free holiday light display. Jax Beach Deck The Chairs (JBDTC) is in its 11th season spanning 40 days in oceanfront park space featuring decorated lifeguard chairs, nightly musical light shows, and more than 24 holiday stage programs.
JBDTC Unite With Lights holiday programs include Tuba Christmas, City of Jax Beach Moonlight Movies, Children's Music and Dance showcases, Navy Band Southeast, a Christmas Eve Service, and TaxSlayer Gator Bowl Pep Rally.
To learn more or to volunteer, please visit www.deckthechairs.org.
ABOUT DECK THE CHAIRS: Deck The Chairs (DTC) promotes the arts and art education through a nationally recognized holiday display featuring decorated lifeguard chairs. Free and open to the public. Deck The Chairs, Inc. is a 501(c)(3) Public Charity. http://www.deckthechairs.org
2023 Jax Beach Deck The Chairs Schedule of Events
WEDNESDAY, 11/22 OPENING NIGHT
presented by FUSION LIGHT & SOUND
7:00 AM – 3:00 PM Final Chair Decorating
4:30 PM – 6:00 PM Civic Orchestra of Jacksonville, DTC Welcome
Kick-off chair voting
FRIDAY, 12/1 Moonlight Movies "Polar Express"
7:00 PM – 9:00 PM presented by City of Jacksonville Beach
SATURDAY, 12/2 DTC MUSIC AND DANCE PROGRAM I
presented by FUSION LIGHT & SOUND
3:00 PM – 7­:00 PM Jacksonville Suzuki Strings, Pine Forest Dance Ensemble, Dansations Ensemble, Synergy Dance Company,
Dynamics Dance, Ballet Arts Centre
SUNDAY, 12/3 DTC MUSIC AND DANCE PROGRAM II
presented by FUSION LIGHT & SOUND
3:00 PM- 7:00 PM Twofold, Bravo School of Dance, Fort Caroline Dance Ensemble, Switzerland Dance School,
Fletcher Middle School Dance, Parker's Lab Band
SATURDAY, 12/9 DTC MUSIC AND DANCE PROGRAM III
presented by FUSION LIGHT & SOUND
1:00 PM – 2:00 PM Tuba Christmas
3:00 PM – 7:00 PM Atlantic Coast Dance Studio, First Coast Centre for the Arts, Scott Jones School of Dance, Nancy Dance Studio,
Level Up Dance, Showtime USA!
WEDNESDAY, 12/14 UNF Night
SATURDAY, 12/16 DTC MUSIC AND DANCE Program IV
presented by FUSION LIGHT & SOUND
1:00 PM – 2:00 PM Navy Band Southeast
2:30 PM – 3:00 PM DTC Chair Awards | Student Exhibit Awards
3:00 PM – 7:00 PM Fletcher High School Dance Team, Fascination Rhythm Studio of Dance, World of Dance,
BLA Dance Academy, Academy of Dance, SET Studios
SUNDAY 12/24 CHRISTMAS EVE SERVICE
5 PM – 7 PM Presented by Ocean City Church
THURSDAY 12/28 TaxSlayer Gator Bowl Pep Rally
3 PM – 7 PM Seawalk Pavilion
More Chairs, More Shows, More Memories | Jax Beach Seawalk Pavilion | Free and Open to The Public | Handicap Accessible
Music and Lights Nightly 5 p.m. until 1 a.m. | deckthechairs.org | programming@deckthechairs.org
*Dates and times subject to change
About the Author
Latest Posts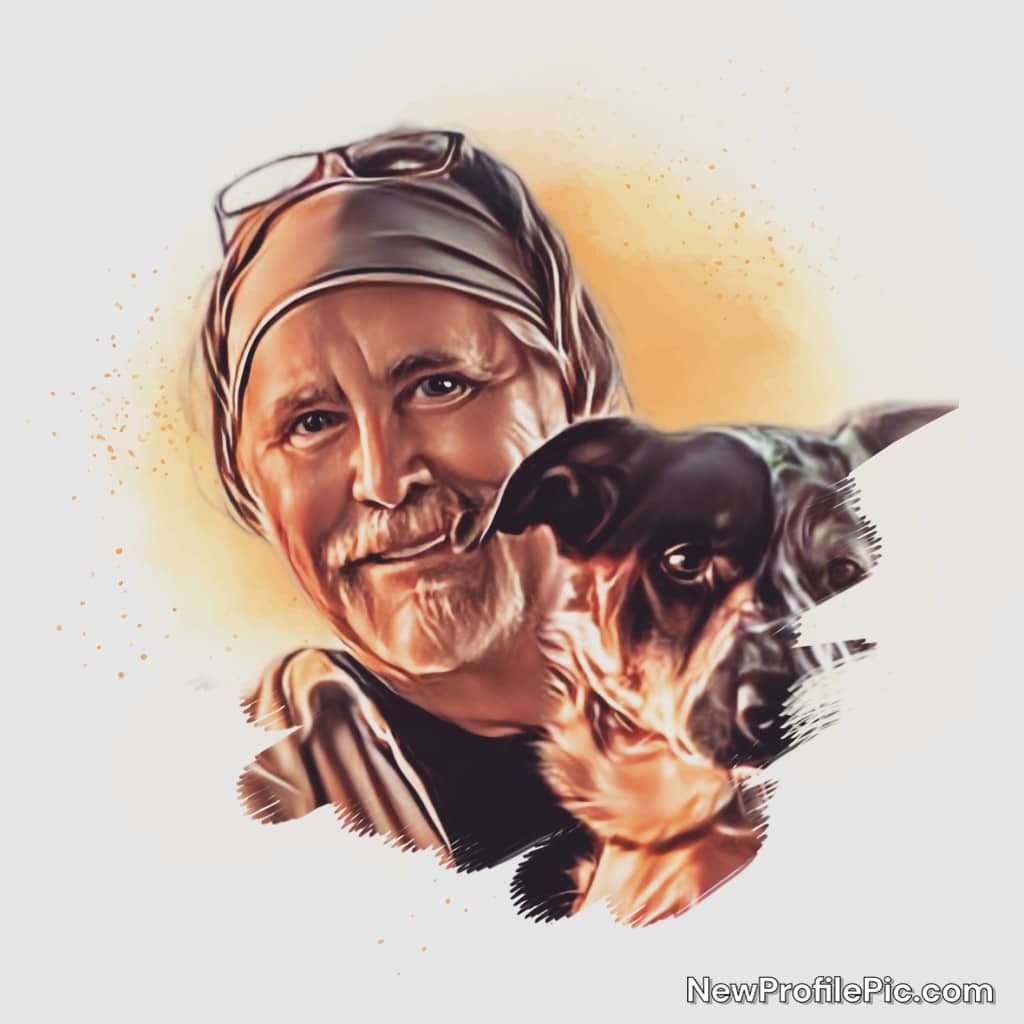 Glenn is the founder and publisher of First Coast Life. He is also a wonderful storyteller. Born on the 4th of July, he spends his spare time taking his camera and exploring everything beautiful this region offers with his rescue dog Callie by his side. He loves meeting new people and capturing the many beautiful moments and amazing local stories that showcase the true spirit of the area.