Cindy Davenport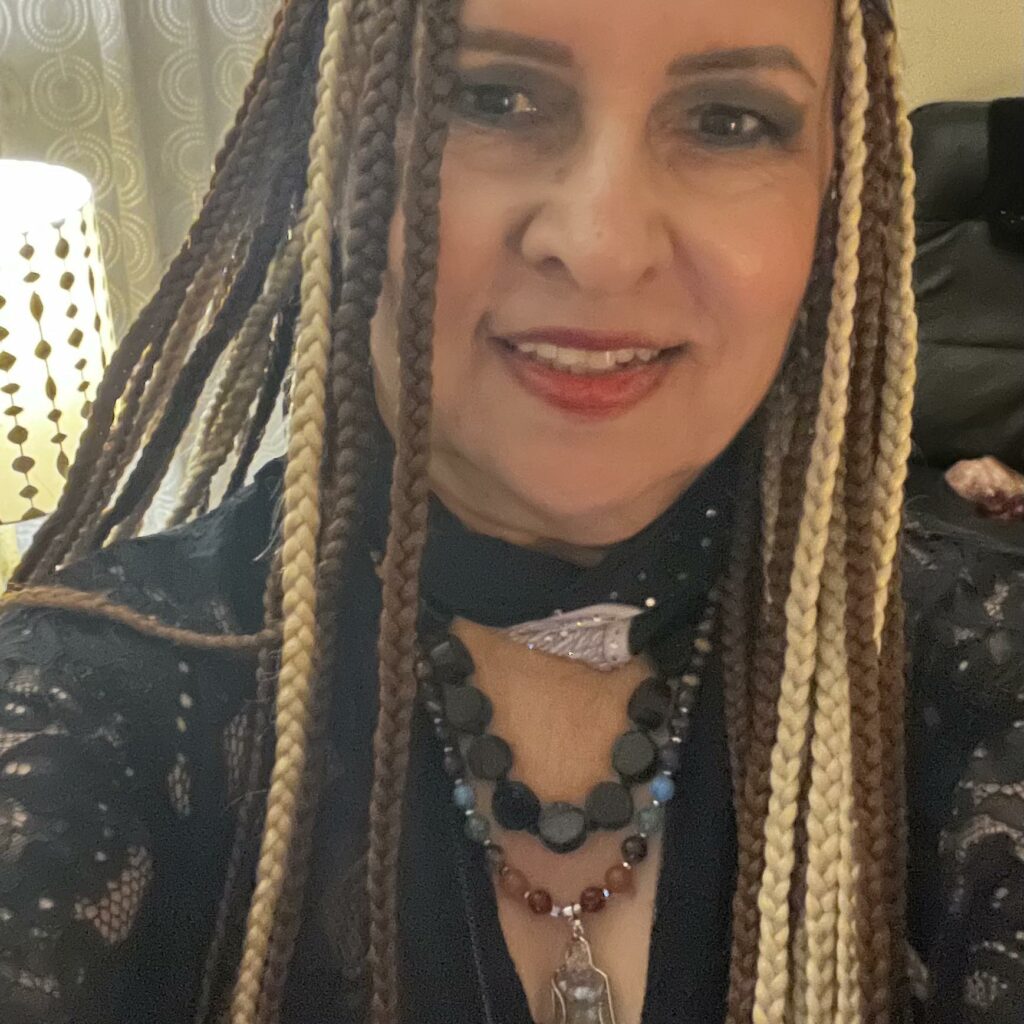 Home Town Rock and Roll Girl
"Cindy, Cindy, and Cindy, what can I say. Remember, if they tested your DNA, it would come back saying MUSIC. Hence a modern-day, true virago (female warrior), the bandmates love you, and the fans love you. As a result, Jacksonville, Florida, is so blessed to have you call it home my amazing friend." – Lonnie T. Lynch
In what part of the First Coast do you reside now and how long have you lived there?
Jacksonville Florida is my home! I remember attending Arlington Elementary, Then moving and attending Orange Park Elementary for second grade, Orange Park Middle, Orange Park High til 9th grade..I then moved to Mandarin and attended DuPont Middle School and then graduated from Wolfson High School. I also attended FCCJ and Flagler College. All my life.
When did you know you had an interest in music?
I dont recall ever not being interested in music! I used to sing myself to sleep as a child. My father left when I was three and my mom was a single parent and worked all the time. When we were together, it was all about playing her records and dancing and singing with my sisters. I started music classes in the 5th grade, played the clarinet in the High School marching band! Sang in the church choir. Began singing professionally in the 90's to present. I have been performing over 30 years 🙂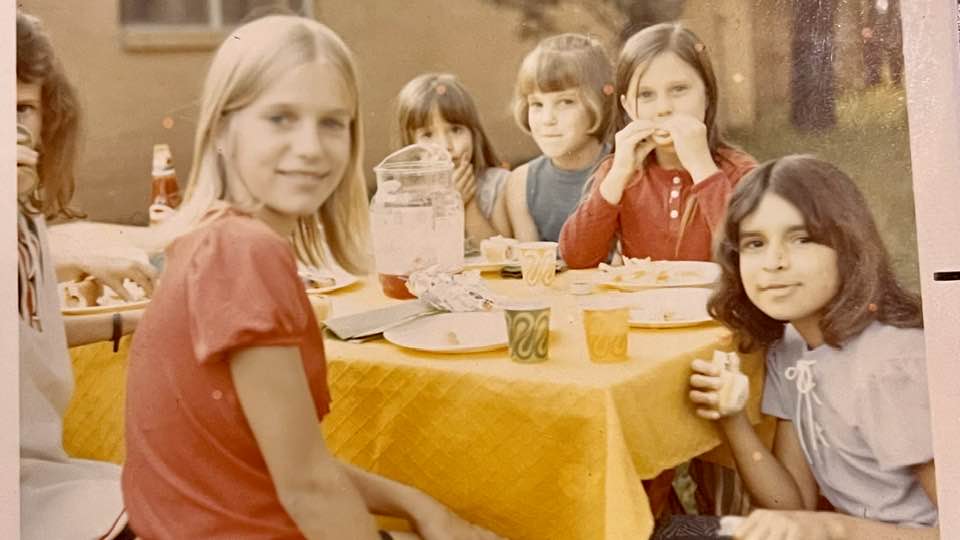 Did you start with any specific instrument and migrate to other instruments?
Yes Clarinet, percussion, now guitar!
Are you currently in a band (or bands)?
Highway Jones, manager and lead singer!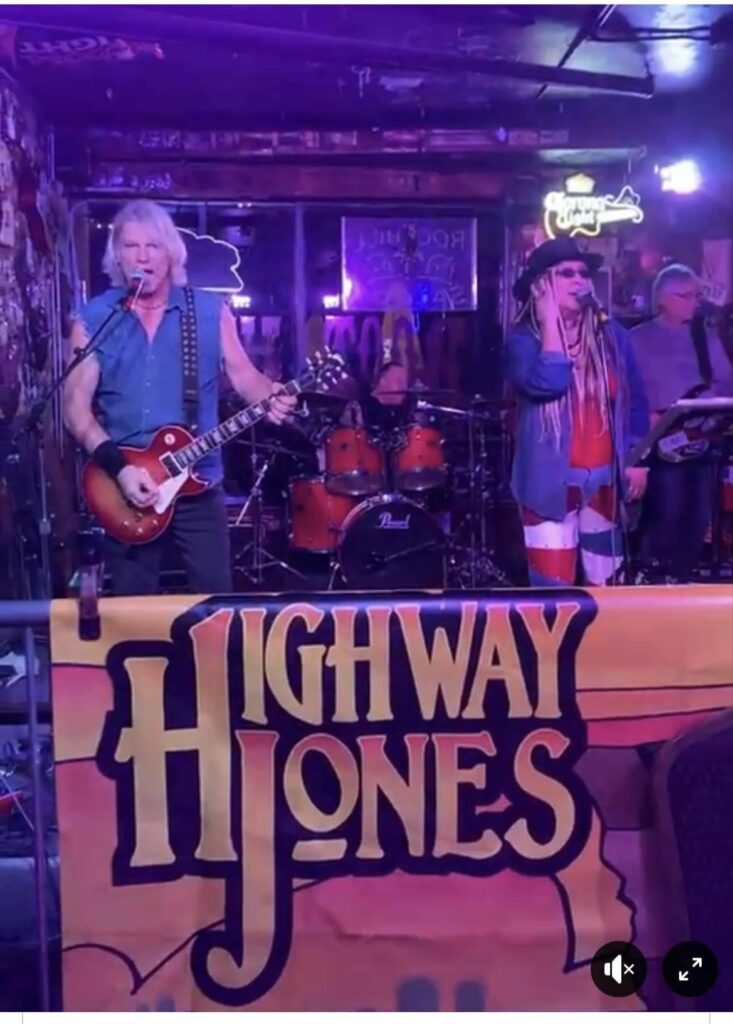 Who is your favorite musician or what musician influenced you the most?
I have a few LOL. I just love all types music! Of course Beatles, (I used to have dreams of marrying Paul McCartney). Lynryd Skynyrd. ACDC, Led Zepplin, Van Halen, older country, even Motown, I have a diverse collection of albums. I am drawn to Southern Rock of course living here all these years. I also love Jazz and attend the Symphony!
Are there any specific memories or highlights of your career that you would like to tell us about?
I have opened up for Faith Hill, Aaron Tippin, Travis Tritt, Marty Stuart, Charlie Daniels, thanks to Len Walls at 4 Walls Entertainment. I recorded several songs in Nashville that were released in Europe back in the 90's. I have several albums on Spotify, Apple and Pandora. I enjoy writing and recording music. I have also had the honor to perform at Jimmie Van Zants memorial, and Aunt Jane Van Zants birthday party, and will again this fall. I love the Van Zant family. I have met the band members and family over the years. From the 70's til present. What an inspiration to all musicians who love southern rock and country!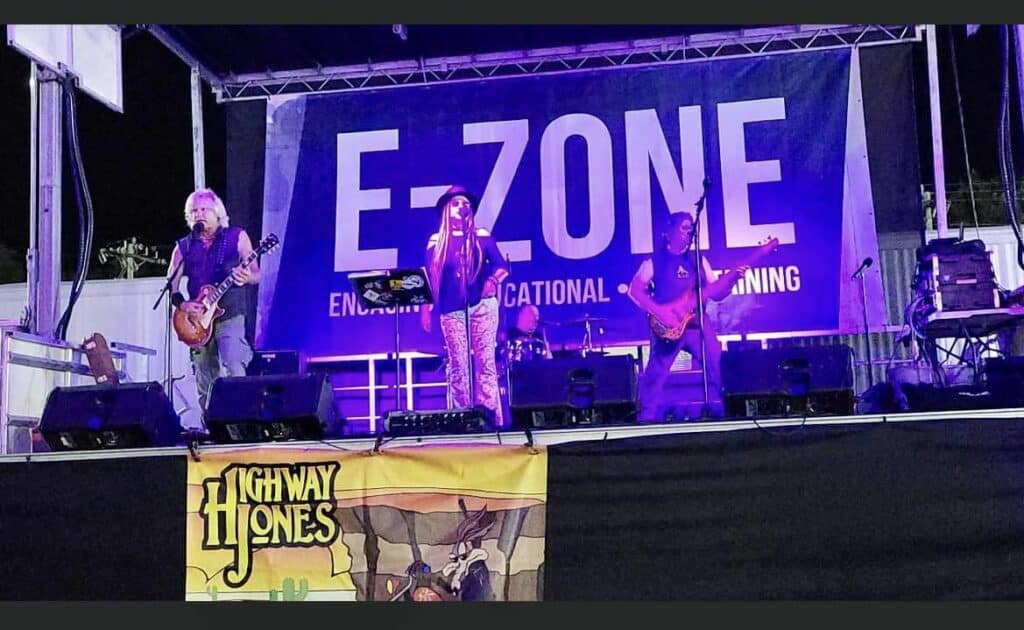 What area bands or musicians are at the top of your list to go out to hear?
Black Crowes, Alice Cooper, The Who, Pat Benetar, Joan Jett, Bob Seger, Lynryd Skynyrd. Chicago . Local bands Blistur, & Big Engine. I love Jazz music too, Maynard Ferguson was a must see when he came to Jacksonville!
Do you have a favorite venue that you enjoy playing locally?
I have a couple because of the owners and the way they love the music community. Cliffs and Whiteys!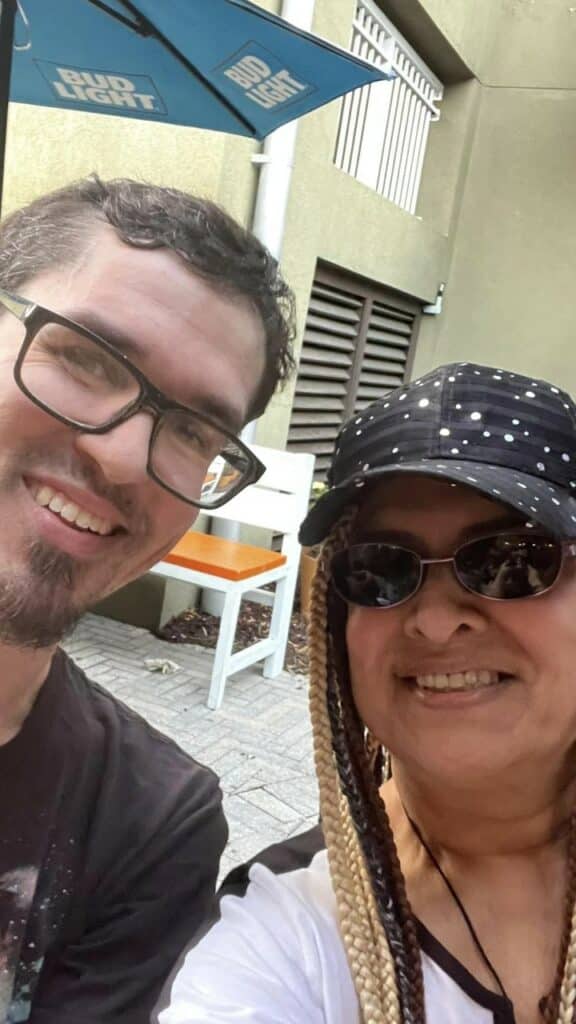 Do you have any gigs coming up to tell our readers about?
Recently played Boot Hill for their 50th Anniversary of bike week. And The Clay County Fair. We will be at Cliffs, Finns, Coppertop, and Whiteys this month of April!
What is the best way for musicians to network?
I like when other musicians reach out and just say hey I dig your music! Social Media is the best!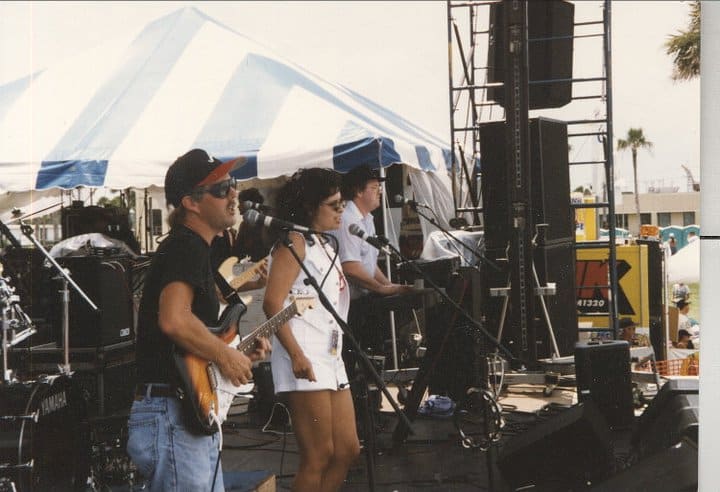 Are there any local venue owners/managers that you would like to rave about?
Cliffs owners Shae and Daniel, I give KUDOS for all the effort they put into their place and the amount of money they raise for charity is amazing! They are humble people and fun to be around. I also love Whiteys for the atmosphere and the manager Jerry is a machine taking care of the crowd, the place is huge!
If you had a question you would like to ask another musician what would it be?
How do you feel about female Lead singers? I have had to sing in a mostly male dominated music business most of my career.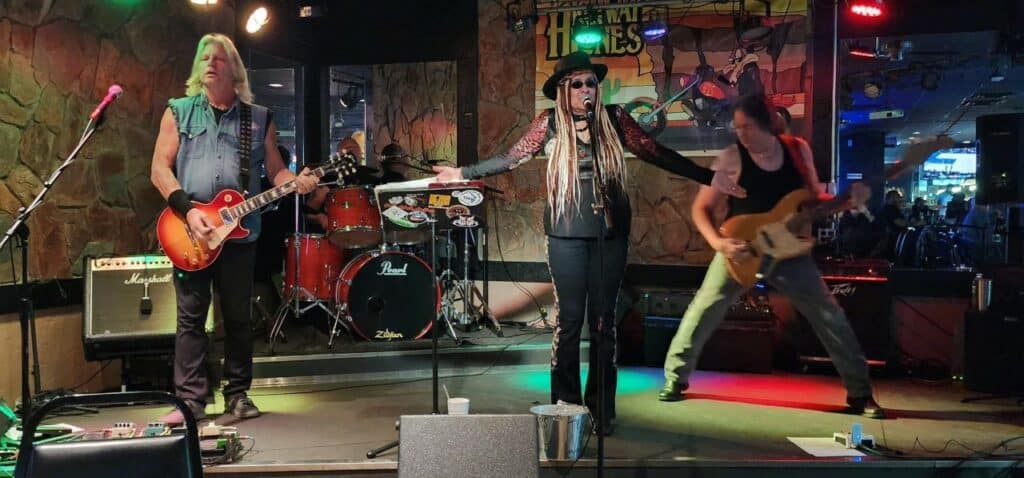 Personal hobbies or interests? Family?
I love living in Jacksonville, attending local music venues and seeing my friends bands. I enjoy writing music, recording music, singing music, playing music!! LOL! I love to spend time with my son Brian and family. I stay pretty busy running the band. I enjoy the water and all the wonderful parks the state has to offer! I also enjoy raising Monarch butterflys.
What's the best thing for you about living on the First Coast?
The musical history! The festivals, and local musical community!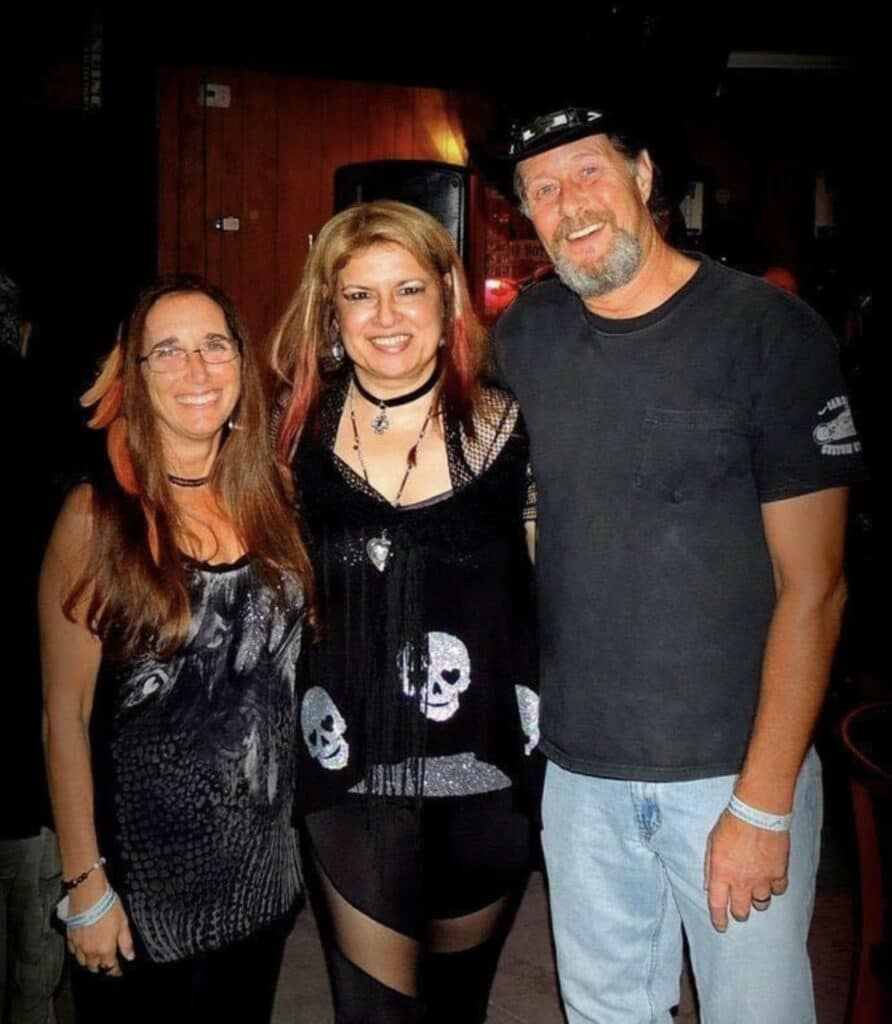 Where and how can folks learn more about you and/or your band? Links to your website? https://www.facebook.com/HighwayJonesJax www.HighwayJones.Rocks Reverbnation.com/CindyDavenport, https://www.youtube.com/@OriginalHighwayJonesBand/ https://open.spotify.com/artist/2JvYOIsJm9UIJCleLAEGo9?si=VNBSWNLsQBSmHpb9dQBMwA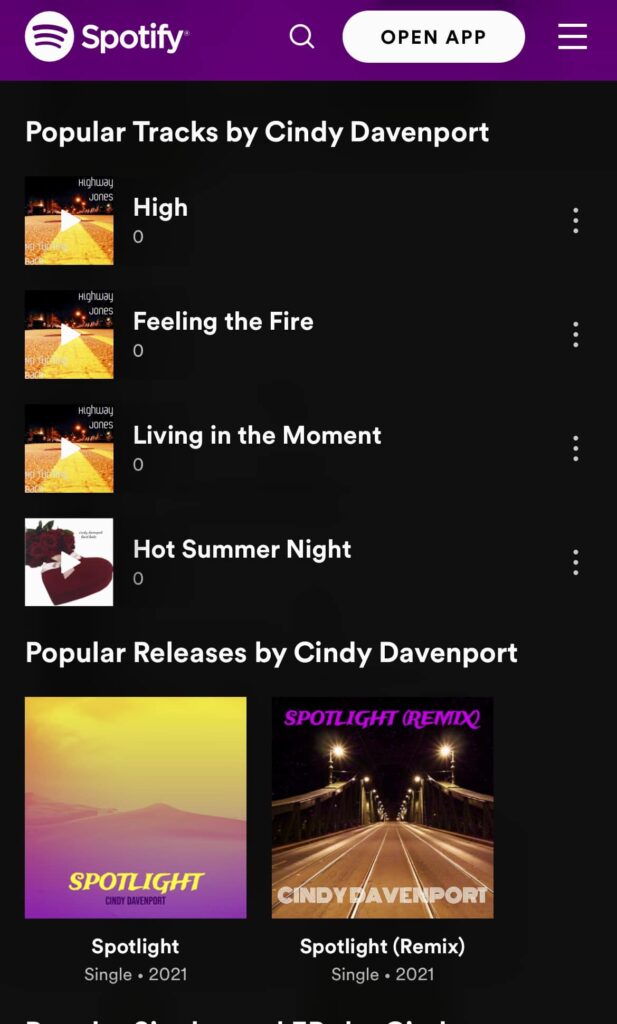 Is there anything else that you want to tell everyone reading this?
I would like to shout out to the radio stations that are currently playing Highway Jones music, Galaxy107fm with Barbara Harkins and DJ Grant, Theshopradio.com with Chrisbr, Iheartradio, KRAZYB radio with BernieTennis! Special thanks to Trevor and Eileen Bild for their support of the global music community
Shout out to Highway Jones band! We are presently working on new orginal music. Dan Glime, Scott Hantz, Pat Floyd and myself.

What do I like to bring to a show?
I love to bring laughter, good times and great music.