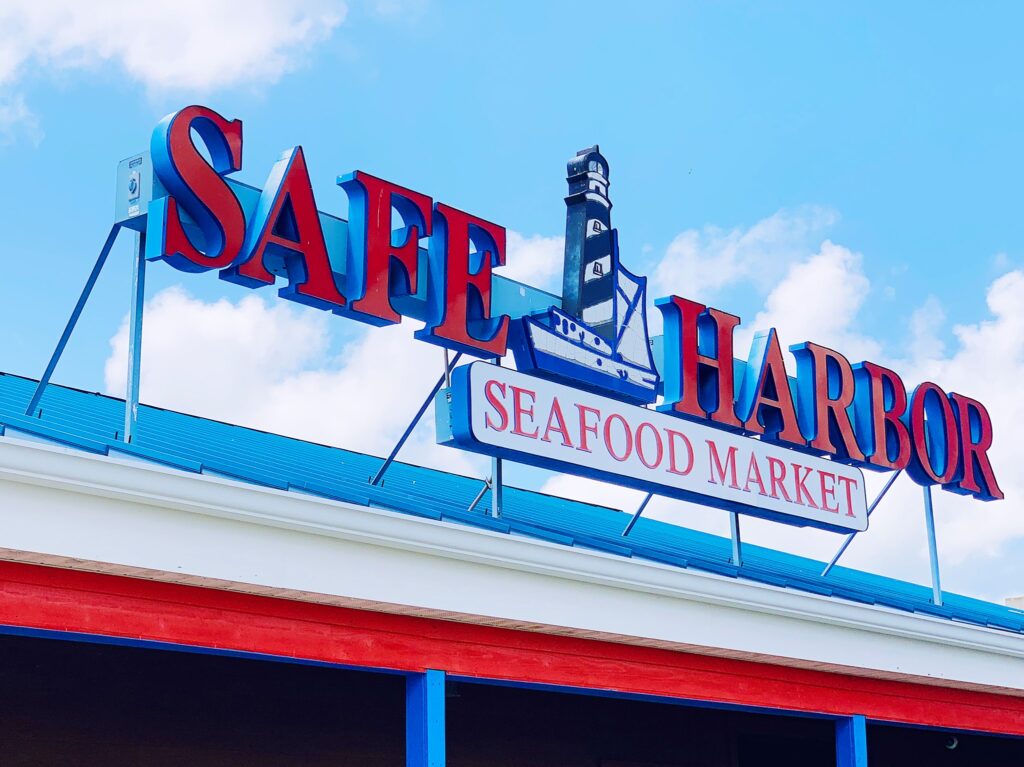 It's no secret that local businesses drive local economies, and there is no business more local to North Florida than Safe Harbor Seafood. Some people refer to local businesses as 'mom & pop' operations, and again, Safe Harbor epitomizes the concept of a mom & pop business. Mayport seafood and local fishing has been a way of life around the First Coast for more years than anyone alive today can remember, and not just around Mayport. Fishing has been a source of income for residents from all over North Florida for generations. As a teenager working on the docks in Mayport, Safe Harbor founder Gerald Pack did whatever it took to earn his weekly, or even daily income if you will, and learned the seafood business literally from the bottom up and from a very young age. Helping unload the Miss Wynema upon its return from the daily charters that Captain Walter Floyd ran, Pack made tips and other money for his hard work on a daily basis. Captain Floyd wasn't much unlike the shark fisherman, Quint, in the movie Jaws. After a hard day driving the Miss Wynema, Floyd was not against having a refreshing adult beverage, and on a warm summer's morning (as the story goes), Walter Floyd arrived at his Mayport dock feeling the effects of one too many adult beverages the night before, and upon seeing Gerald Pack ready for another day's work, decided that Pack was the perfect excuse for Floyd to sit out the constant rolling and swaying of the boat, and tossed him the keys telling Pack to handle the charter for the day! The day's catch was larger than ever before, which led Captain Floyd to turn the operation over to Gerald, and that was the young deck hand's introduction to captaining a deep sea fishing boat. Ultimately, Safe Harbor Seafood, at the hands of Gerald Pack, rose to one of the area's biggest wholesalers of fresh seafood, serving restaurants and retail stores all over the southeast.
While the business grew as a wholesale operation, the Packs saw a need to serve the public by offering fresh seafood through a marketplace at retail prices. To local customers it wasn't so much the cost of the product as it was the ability to purchase seafood that was sometimes caught literally that very day. And as year after year saw the business grow, the Packs also saw their family grow. Daughter Deanna met the love of her life, Neptune Beach local Chris Wooten, and almost immediately Wooten was employed by the Pack family business. Helping load delivery trucks and packing ice onto the catch in the beginning taught Chris much more than simply how to handle seafood. As a kid growing up in Neptune Beach, Chris developed a love for the ocean and became a lifeguard for the City of Neptune Beach. In addition to that, he quickly excelled as a surfer, winning the first surfing contest he ever entered. When he and Deanna were married in 1993 Wooten couldn't have dreamed of landing a better job than one that was rooted in making a living from his most loved resource, the Atlantic Ocean.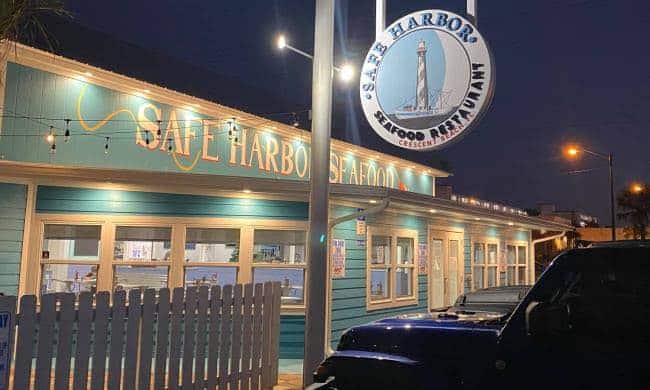 Spending over more than a decade in the wholesale business, Chris Wooten learned valuable lessons in what worked best for local chefs who purchased their fresh catch from Safe Harbor. In 2012, Chris and Deanna took over the management duties of the fresh market and Chris told First Life Life, "I couldn't imagine getting into this business and not knowing every aspect of this business from the ground up." With access to the best seafood on the market, it didn't take the Wootens long to realize that in addition to running the retail end of Safe Harbor, that it was only natural to venture into the restaurant business and soon after making the decision a portion of the market space was redirected into a local seafood restaurant, also called Safe Harbor.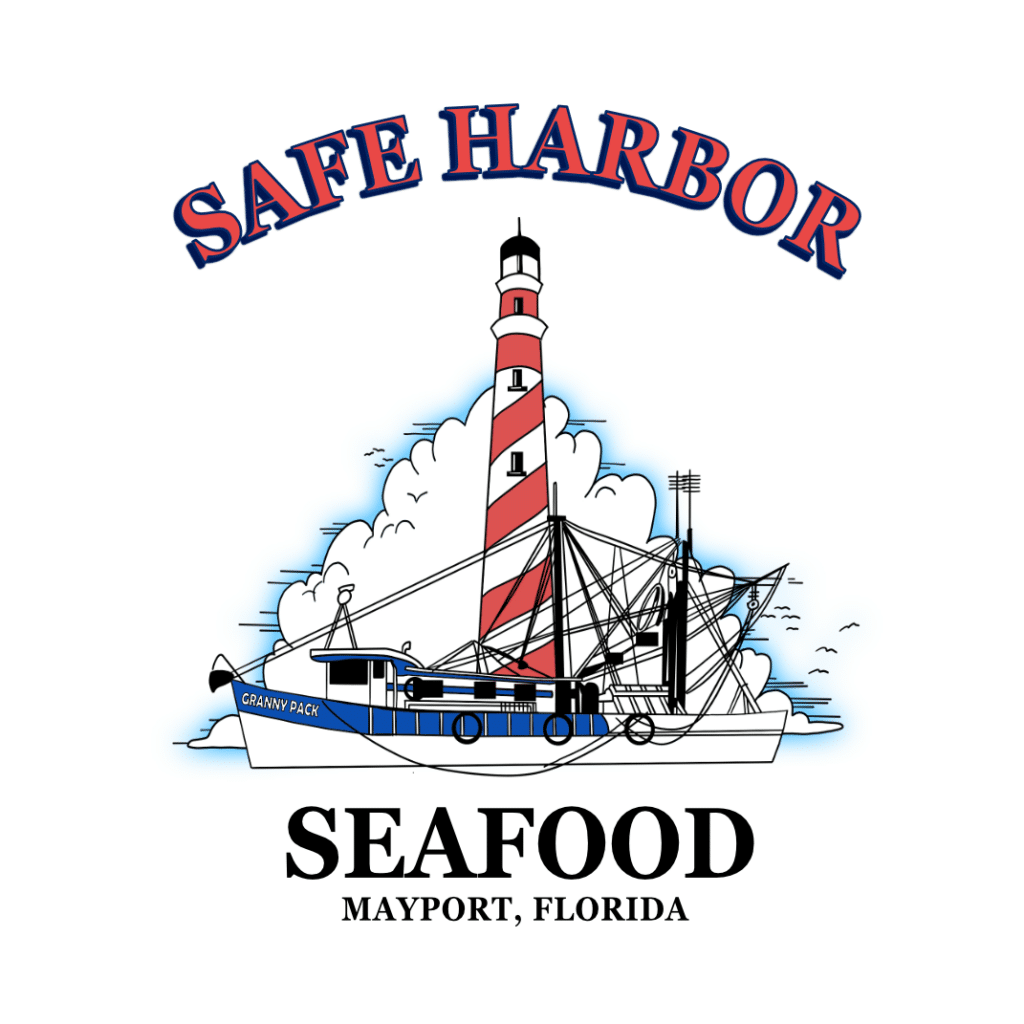 One of the really interesting, and certainly overlooked aspects, of running a seafood operation is that, as Chris Wooten told us, "There is really a story behind virtually every seafood dish that lands on a plate on a table. And not just in a restaurant, we sell fresh seafood to consumers who prepare it at home for the family as well. And unknown to the person eating the dish is an interesting story of how that fish arrived on that plate, or shrimp, or calamari or whatever it may be."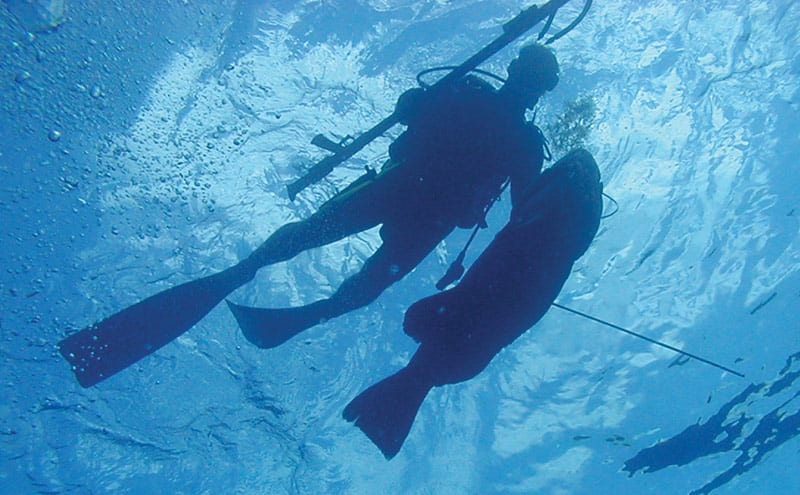 "A few years ago," Wooten continued, "one of our local divers was in the water spearfishing for grouper when he saw a mass of lobsters on the seafloor, and off he went to start collecting as many lobsters as he could bag up, not wanting to come up empty handed. After getting over a dozen lobsters he began his ascent back to the boat and on the way up a huge grouper was in perfect position for a spear shot. Nailing the grouper, the diver continued to the surface, but noticed his bag of lobsters had unhooked from his belt so back down he went to retrieve it and the swim back down created a mild case of the bends. Ultimately, he was okay, but when fishermen and divers go out to catch what they can, even though they proceed as safely as possible, sometimes mishaps occur and it puts the watermen in dangerous situations." Wooten pointed out that it's not just with divers. Fishing boats often travel huge distances from the coastline and while out on the boat for several days it's not uncommon for the people on the boat to have to work feverishly at various hours throughout the trip. When you're pulling a longline and happen to pass through a large school of fish, you can find yourself working long, hard hours at times you don't expect to. That can lead to fatigue and fatigue can lead to mistakes that may or may not cause injuries, and that is what Wooten meant when he said that every plate has a story. It's rare that the person eating that piece of grouper, or that surf & turf dinner knows what it took to get that food to the public, but there are always some really interesting stories behind it.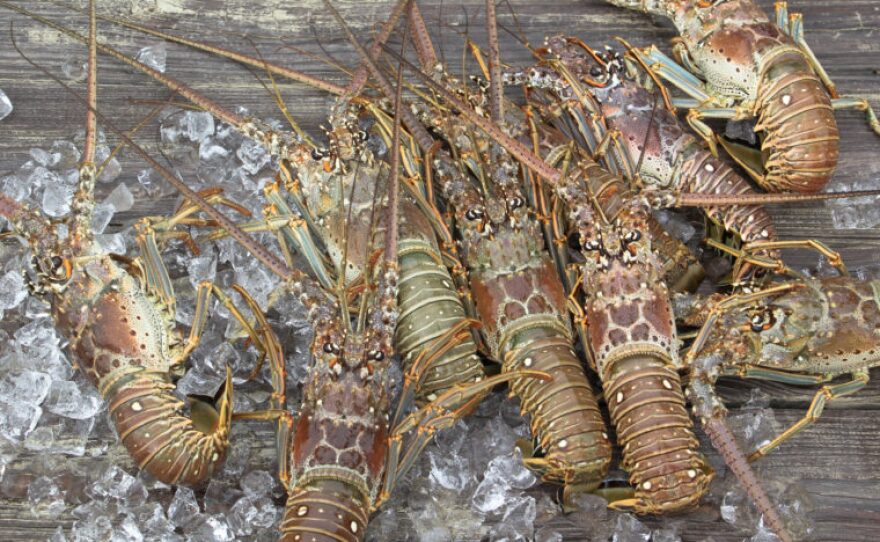 Whether or not there is some dramatic story, Wooten's main focus is providing his customers with the best product, at the best price with the best service that is possible. And to hear the rave reviews from customers, it's pretty obvious that he is exceeding his goals. Life long beach resident Mitch Kaufmann said, "Safe Harbor always has the best seafood of any restaurant I have been to. Anytime I have friends in from out of town I make it a point to treat them to a dinner at Safe Harbor that they will never forget. Besides the food being excellent, the total dining experience in any of Wooten's restaurants never fails to create lasting memories that are long talked about and always wanted to experience again."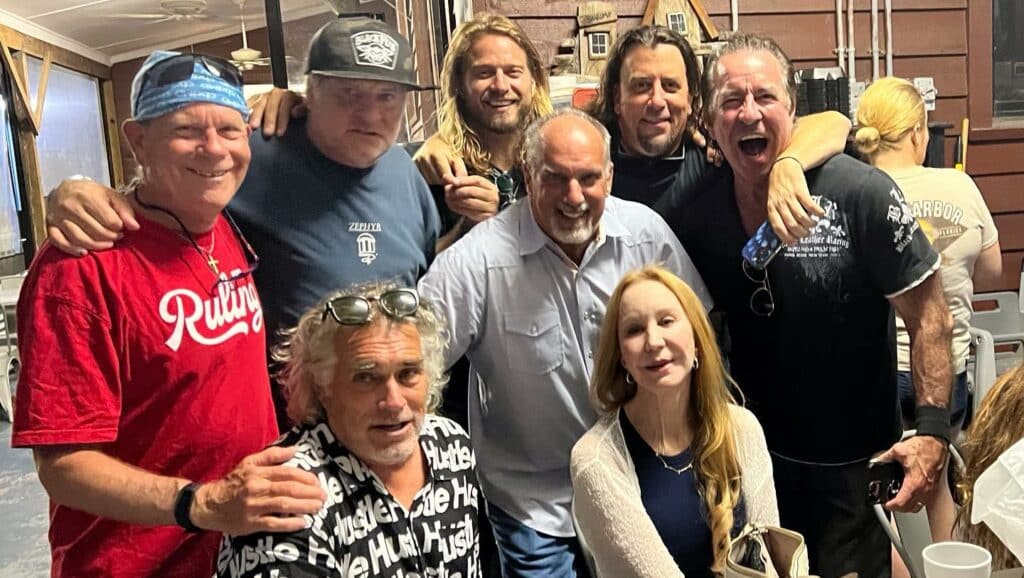 Now with two Safe Harbor locations, one in Mayport and the other in Crescent Beach, Chris Wooten also operates Slider's Oyster Bar in Neptune Beach, offering a variety of seafood perfection to a clientele all over the First Coast. Whether you're wanting to take a day trip this summer and spend time on the beach south of St. Augustine and dine in Crescent Beach, or keep it closer to home and enjoy lunch in Mayport, or even make it a special dinner at Sliders Oyster Bar, one thing you can be assured of, dining at any of these locations will send you home with a smile on your face and some memories to cherish forever.
See Safe Harbor Listing
See Slider's Oyster Bar Listing