35-Year TV Producer Documents Beaches Businesses and Local Creatives
"We have been using Christopher Stone Video & Photography for 30 years. We hired Chris to film our wedding 30 years ago and used him recently for our businesses. His finished product always gets fantastic feedback from our friends and customers. We highly recommend Chris for personal or business videos. Great results with a local flare."
Chris Wooten Owner: Safe Harbor Seafood Sliders Oyster Bar
"Chris Stone's excellent work reflects a high level of professionalism. I also found it to have an artistic quality which gives it a unique difference"
Gary Mack Artist
---
"I've been working with Chris Stone for over 30 years in video production. When it comes to capturing the money shot and telling the story, Chris is as good as it gets."
Mitch Kaufmann of Atlantic Video
---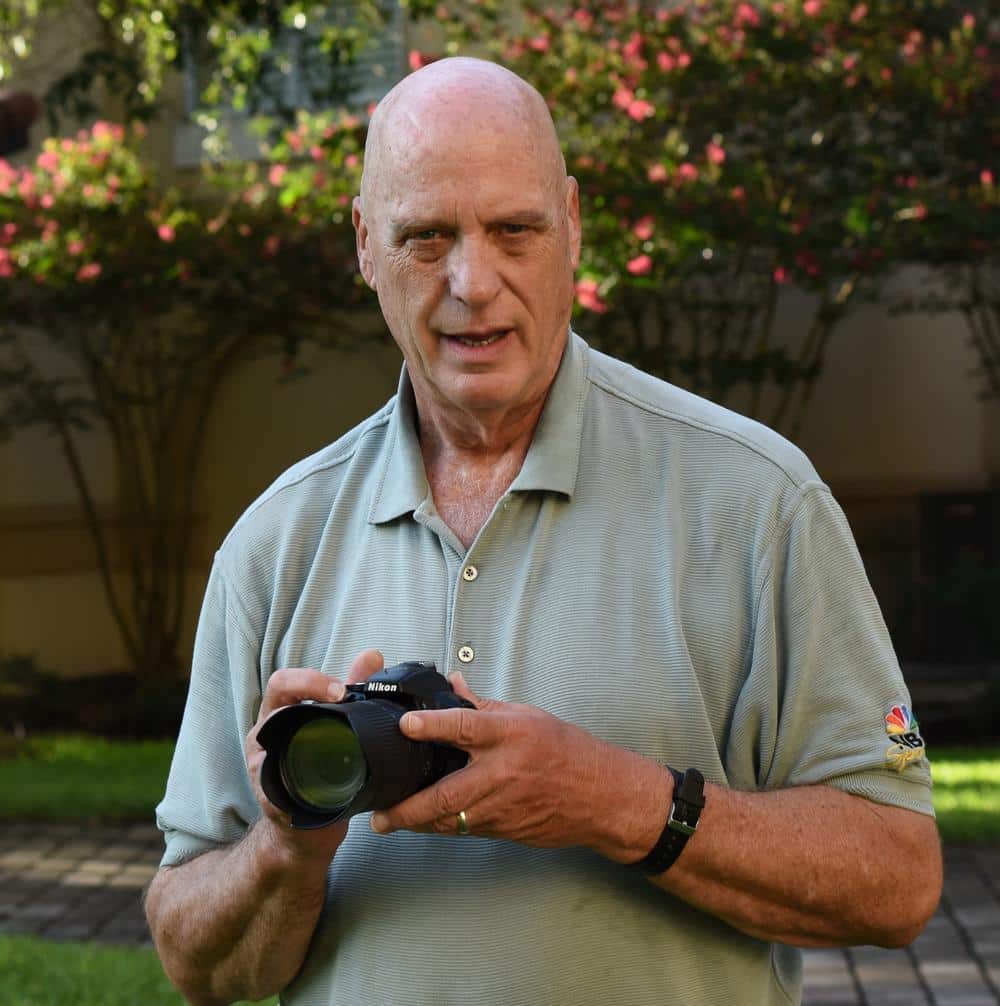 Thanks for your time Chris. So tell us in what part of the First Coast do you reside now and how long have you lived there?
Currently, I live in South Jax Beach. From 1986 to 2004, I lived in four houses in JB. One on the JB Golf Course, two others in SJB, and one in North JB.
Why and how did you get started?
My love of capturing images, and stills, as a photographer, lead to my shooting video. I started in 1986 with a skit-comedy cable access show, entitled: Cosmic Cookie Comedy Club. That led to employment in corporate video for Gulf Life Insurance while studying Broadcast Production at UNF. After Gulf LIfe, I went to work in production at WTLV-12 where I was the 6 and 11 o'clock news Floor Director. I was also the Lighting Director. From there I was a videographer for the Florida News Channel seen throughout the state. I also worked for a few years at WAWS FOX-30 as a videographer. From 1986 to 1996, I did high-end wedding videos at Christopher Stone Wedding Videos.
What aspect of your business are you passionate about?
I am most passionate about bringing joy to my clients through my adept documentation.
How did you get the idea or concept for your business?
They say do what you love and so I have.
From the outset, what would you say was your mission?
My mission is to 'Story-tell' with a stylized documentary style. Very classic and straightforward.
What are your goals for the company?
The goal for my company is to provide individual attention for each client in telling their story their way.
When did you start your business?
1986 I started Christopher Stone Wedding Videos
What made you choose to operate your business in its current location?
I live and love First Coast LIfe.
Can you give us a brief background on the service(s) you offer and the people you serve?
I offer what I call a Docubit… it's a bit of a Documentary… One-minute story is $300. Two-minute story is $500 and a Five-minute story is $1000.
What is a unique attribute/aspect/quality/feature about your business?
I shoot with the very best Sony a7iii 4k video and it looks INCREDIBLE!
How many employees make it happen?
I'm a One-Man-Gang!
As a business owner, tell us what some of your responsibilities are.
It's me and a CPA and that's it.
To what do you attribute your success?
My mindset of being the best. I have high expectations of myself and it's my intention to deliver.
If you could offer one piece of advice for someone who's just starting a business, what would it be?
Do the Right Thing.
Personal hobbies or interests? Family?
Married, 23-year-old daughter, Golf, Guitar, and Staying Positive!
What's the best thing for you about living on the First Coast?
What I love about living at the beach is that I know this can sound hokie, but it's true. I love communing with nature. It's the Salt Life. Truth be known, I'm a 'country boy' at heart. I love nature. Plus, I like Jax Beach because everything you want is so close. Jax Beach is too cool. From their many events, parks and festivals. Recently, I saw the national reggae band The Expendables at the SeaWalk Pavilion for FREE, what are you kidding me? Jax Beach has it going on.
Where and how can folks learn more about your business? Links to your website?
Is there anything else that you want to tell everyone reading this?
I've had a very seasoned life. I've played in six bands, three reggae, one novelty, one folk and one Americana. In 1986, my BFF, Ron Johnson and I recorded an FSU football song of some notoriety, entitled, I'M A NOLES FAN. At a show in the FSU Union, we opened for Legendary Bluesman John Lee Hooker. Then at the 10k seat venue, we opened for Danny Joe Brown of Molly Hatchet fame. Ron and I also wrote a golf murder mystery entitled, MURDER at the 17th. Available on Amazon. Unfortunately, Ron never lived to see our book in print. He died of pancreatic cancer in 2014. Ron and I also produced a half-hour special, seen on local cable, of The Red Hot Chill Peppers playing at Einstein A-Go-Go. While shooting the news, I met Bill Clinton, and many, many celebrities, Drew Carey, Chris Evert, Royce Gracie, Tony Bennett, Joey Ramone, too many to list. I love to play golf and I used to live on Hole #17 at JBGC. I have had three hole-in-ones. Even better, I had an albatross, 3 under par on a single hole, the par 5, #5 at Queens Harbor. I'm currently a member of the Jax Beach Senior Men's Association. Today, 8/29, I had my best JBGC round since I returned to the beach a year ago, a 73. BAM!
See Chris's Listing Page and Contact Information
About the Author
Latest Posts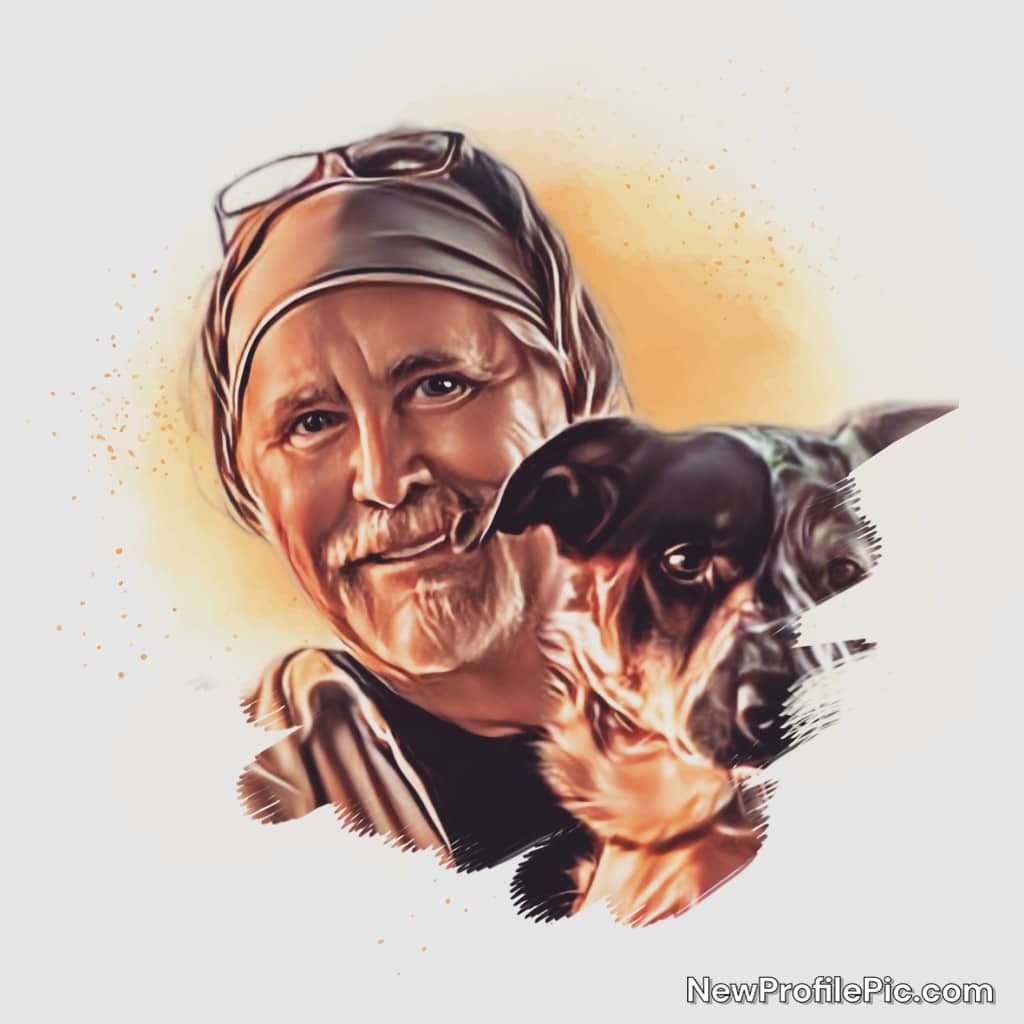 Glenn is the founder and publisher of First Coast Life. He is also a wonderful storyteller. Born on the 4th of July, he spends his spare time taking his camera and exploring everything beautiful this region offers with his rescue dog Callie by his side. He loves meeting new people and capturing the many beautiful moments and amazing local stories that showcase the true spirit of the area.