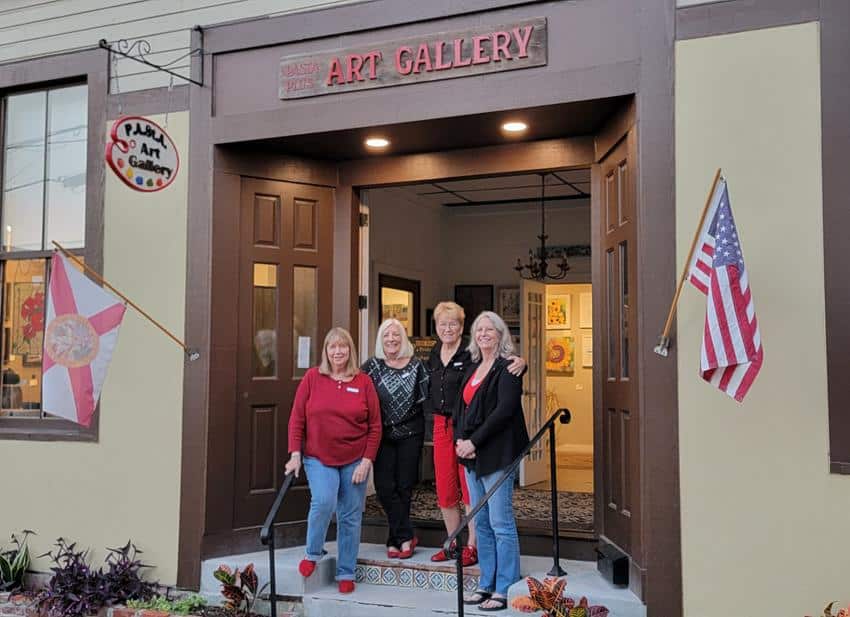 St. Augustine, Fla. (February 9, 2023) – The Professional Artists of St. Augustine (P.A.St.A.) Fine Art Gallery announce the results of the elections for a new board of directors. The art co-op, founded in 1982, on 214 Charlotte Street, is starting the new year with an extensive goal of enhancing the gallery's brand and mission for local and regional artists.
Valarie Pothier-Forrester was elected the P.A.St.A. Art Gallery's new president. Valarie received a bachelor's Degree in Art Education, and a Master of Arts Degree from the University of Florida. She took coursework at Penland and John C. Campbell. She worked several years at the Florida Museum of Natural History and wrote the curriculum for the Harn Museum of Art during her years as an art teacher for the School Board of Alachua County. Valarie love of painting outdoors has led her to become an avid plein air painter, participating in all of the St. Augustine Art Association Plein Air events over the years. Valarie exhibits her St. Augustine plein air paintings, her vivid alcohol ink paintings, and scarves at the gallery.
Ginny LeJeune, the new vice president, served as the P.A.St.A. secretary on the previous board. With a passion for art, Ginny studied art and graphic design. She founded Creative Design and Upholstery, a furniture and soft surrounding design company in the 90's. Combining her love of art and interiors, and influenced by the late Jeremiah Goodman, an artist known for his paintings of famous interiors in an impressionist style, Ginny began to paint interior paintings and selling her artwork. Ginny shows her unique impressionist style of interiors, and has added a series of tonal landscapes to her work featured at the gallery.
Tina Minahan, the new gallery treasurer, can be found working a variety of local wood and turning it into beautiful bowls, plates and vessels. Tina's passion had always been woodworking, but it became serious in 2006 when she began working on a lathe. Sourcing her wood from local tree trimmers, neighbors and friends, and lumber salvagers, she finds the beauty in the individual wood piece and highlights it in the end result of a perfectly turned-out wood work of art. Tina continues to expand her skill and knowledge of woodcraft through workshops and woodturning symposiums.
Sheryl Sherwood has been elected as the new secretary for the gallery. Sheryl has worked with visually impaired students at the Florida School for the Deaf and Blind in St. Augustine. Combining her experience teaching and her love of scripture, she has turned to clay as a way to express her artistic ambitions. Every pot is built one coil at a time, a conscious and meditative method. She fires using Raku or pit firing methods. Each pot expresses a message of faith, hope, and love in its organic form, including movement, texture and carvings for visual and tactical appeal. All of her work includes a print/Braille card with an inspirational scripture.
Visit www.pastagalleryart.com and sign up for our email newsletter, or find out what's happening on our Facebook page.
About P.A.St.A.:
The Professional Artists of St. Augustine Fine Art Gallery on Charlotte Street in downtown historic St. Augustine, Florida, was founded in 1982. The gallery has served an international clientele a wealth of local talent and award-winning local artists. The gallery's mission is to showcase local and regional, art and to educate and encourage area artists.
About the Author
Latest Posts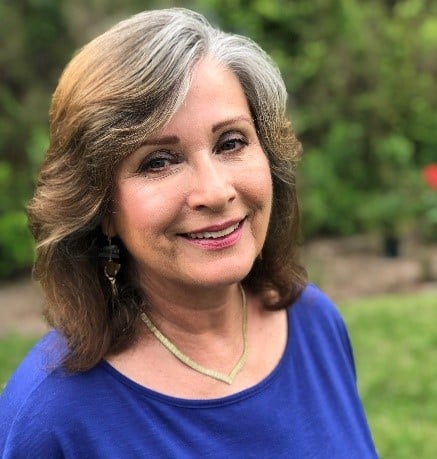 I did not connect with clay as an artistic outlet until mid-life. During a hectic and demanding career, while juggling family, job and my MBA, I needed a healthy outlet to release my frustrations while appealing to my sorely under-utilized creative needs. One summer class gave me the impetus to redirect what little down-time I had into punching, pulling, coiling, pinching, slapping, and throwing this amazing and malleable material into anything my imagination desired. I found therapy through clay.
In the years since, I have received an Associate's Degree from the New Hampshire Institute of Art in Manchester, New Hampshire, and set up my first studio in a basement of our house. Currently, my studio has moved above ground – to my garage, but includes a wheel, large Skutt kiln, slab roller and an array of clay and glazes that would make a chameleon dizzy. I am a proud member of the Professional Artists of St. Augustine Fine Art Gallery since October of 2021.
I work with a variety of clays and glazes – from mid-temp stoneware and shiny glazes to low-fire and matte underglazes. I find inspiration in nature, children's stories and fables, and my own untamed imagination!