Reading Time:
4
minutes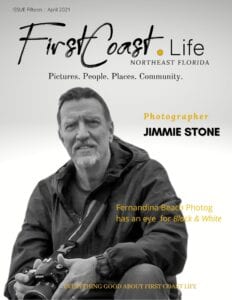 Full Name
Jimmie Stone
How long have you lived at the First Coast?
We first moved to Amelia Island, Florida in 2001-2004 as part of a military assignment, and returned to retire here in 2007. 17 years later we still love this Barrier Island.
What part of First Coast do you reside now?
Northeast Florida on Amelia Island in the city of Fernandina Beach.
What is your favorite part of the First Coast to photograph?
Seascapes, beaches, historical areas.
What type of equipment do you use?
Nikon D750, 20 mm Nikon prime, Nikon 24-120mm, Nikon 50mm, and 35mm primarily. Various zoom lenses, macro lenses, telephotos. Manfrotto tripod and ballhead, ND and CPL filters.
How long have you been part of the hobby?
40+ years
Do you do any type of planning before you head out to take photos or do you just wing it?
I plan my outings using the Photographers Ephemeris, and local tide charts, weather reports. I'm always scouting for locations.
Are there any constants in your photography, if so what are they? (ie. subjects, editing, lens, etc.)
I love landscapes that portray drama, or serenity, as well as subjects that evoke feelings or emotions. I have my own style of processing black and white photographs.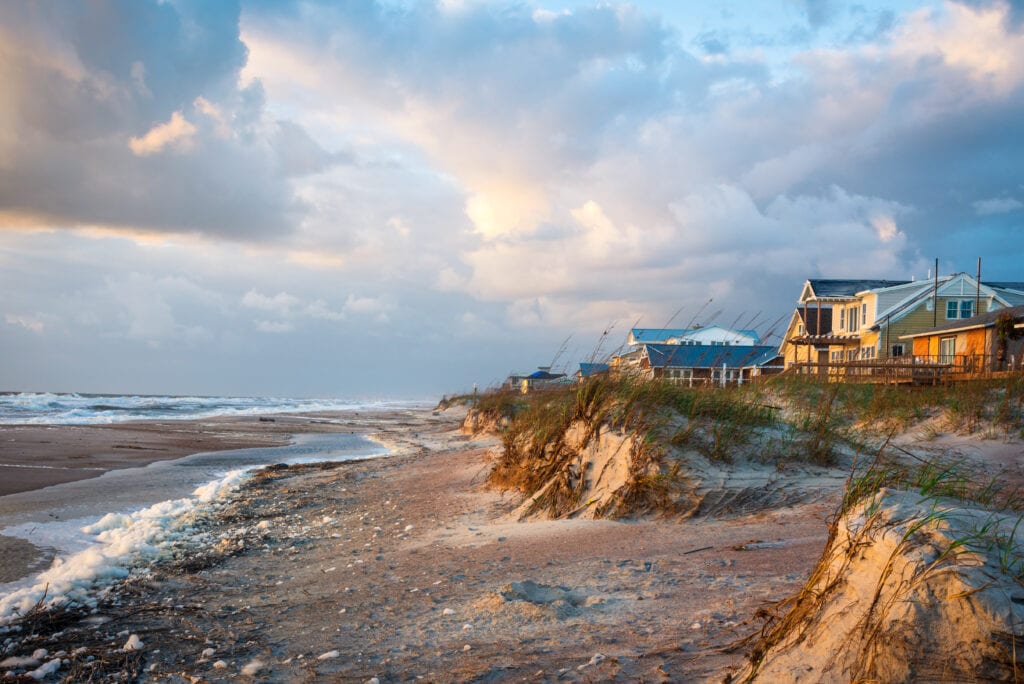 How do you feel like social media has changed photography and do you think it's a good or bad thing?
Social Media allows the sharing of all kinds of media. This can oversaturate what I feel photographers create since most everyone has a camera on their phone. This raises the bar for creative, beautiful, and more discerning photography.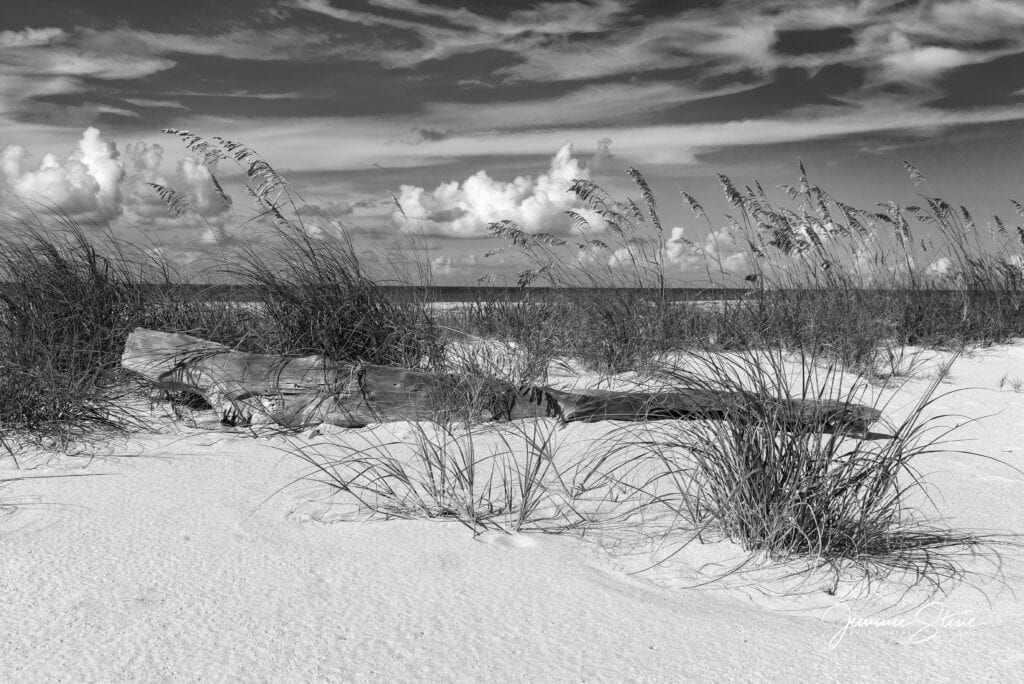 How would you describe your style of photography?
Nature, natural, minimalistic at times.
Do you edit your photos right after your shoot or do you let them sit for a while?
I've done both, but I typically load them onto my hard drive right after or shortly after shooting.
Where is your favorite place (or type of place) to take photos?
Landscapes, small towns, beaches, historical areas.
If you could live in any decade (with your current photographic gear), which one would it be and why?
This decade with my current camera. If I could live in the world before color film I'd use one of the medium format cameras from that time.
What photographer (current or historical) do you draw the most inspiration from?
Clyde Butcher (Landscape Photographer)
What do you think is the most important component to producing great results? (camera, lens, light, editing, location, artistic vision, etc.)
Envisioning the photo before you take it. Planning for it.
Is there a ritual that you use to get into a creative zone?
I may look at books, online galleries for inspiration or more commonly just go on a drive somewhere and walk around.
What outside (non-photographic) influences (if any) shape your photography?
The solitary nature of photographing landscapes and the natural world.
What advice would you give someone who just picked up their new camera on how to get started?
Have a vision and a goal. Learn how to fully operate the camera early on so as to improve more quickly and learn about making creative decisions.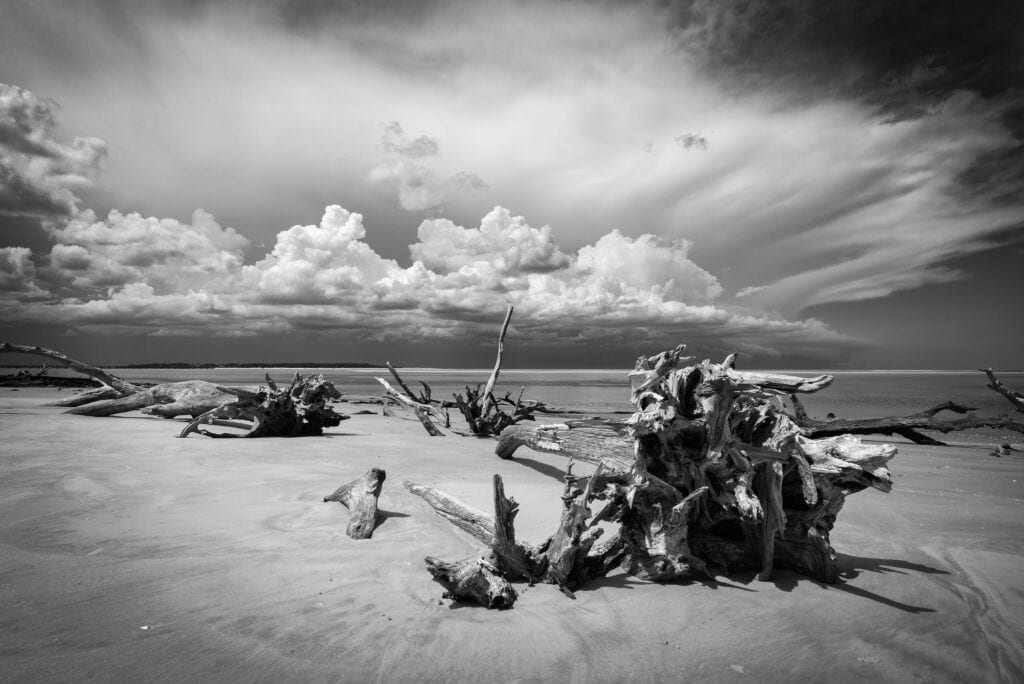 What is the goal of your photography? (A business, just to share on social media, gateway to adventure, etc.)
The joy of doing it, travel, and occasionally having a photograph I want to share or print.
What is the best way for photographers to network?
Online, photo clubs and in-person meetups/photo walks.
Do you shoot with your editing style in mind, or do you edit based on the shot that you got?
I edit based on the shot I have, but I follow a particular workflow.
Do you enjoy books? If so, any specific genre?
Photography, fiction, and biographies,
Do you prefer to photograph alone, or in a group?
I usually like to photograph alone.
What is your favorite photographic accomplishment?
Shooting water and paint drop using very fast Speedlight settings.
If you had a question you would like to ask another photographer what would it be?
What inspires you?
Is there anything else that you want to tell everyone?
I've deleted a couple of my pages where I sold my work, or you could view it as it got to be time-consuming, and seemed to take away some of my joy of photography (I know, weird).
How can we see your work?
Social link to Digital Photography 101 on Facebook. I teach mostly now, another reason I have not been maintaining sites to sell or see my work.
https://digitalphotography101-learn.com/
https://www.facebook.com/jimmiestonephotography/
Website: www.jimmiestonephotography.com
Detailed bio and more images: Jimmie Stone Photography/Digital Photography 101 – FirstCoast.Life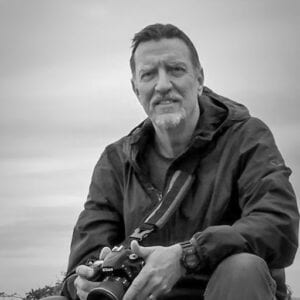 Amazing Creatives – Their Art, Pictures, Music and Their Stories
FirstCoast.Life is a regionally-focused digital magazine for locals and newcomers alike. We are super passionate about bringing arts to our region, buying local, and spreading community love. We want your photos and stories too. Click to Submit