Reading Time:
< 1
minute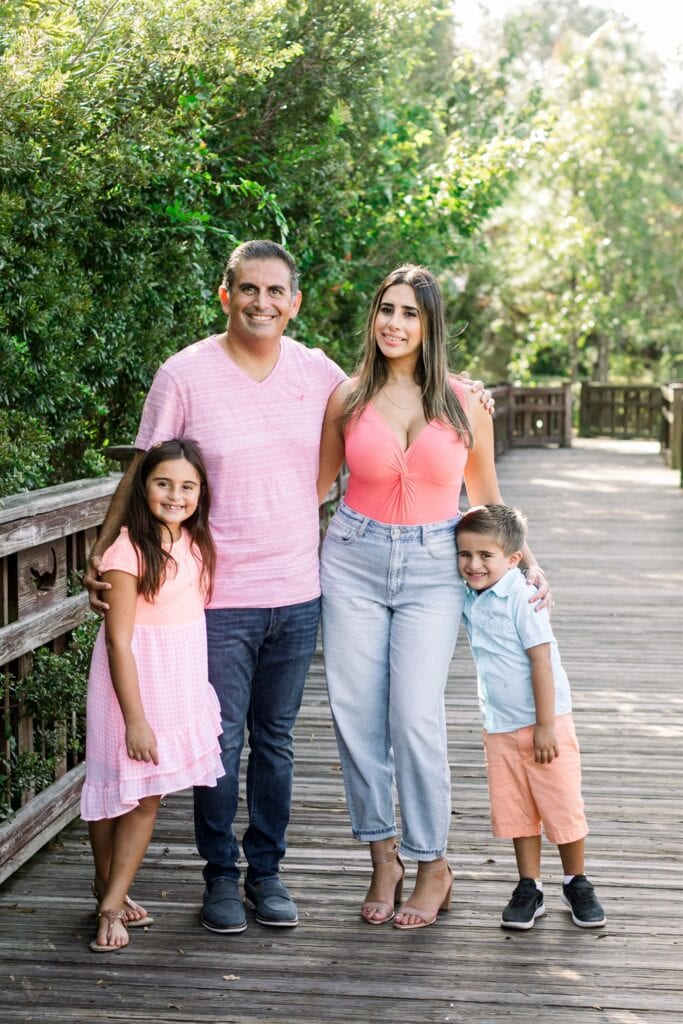 Full Name
Joseph Gabriel
How long have you lived at the First Coast?
Native born in Jax and lived a bit overseas (Kuwait, Turkey and California) before coming back to Jax in 1993.
Where do you live now?
Atlantic Beach
Age
39
Family
Wife and Two Kids
Occupation
Real Estate Agent
How long in area?
2 years in AB
Favorite place to go in the First Coast?
Beaches, Jaguar Games and St Augustine
Favorite movie
Office Space and Goodfellas
Favorite book
Too many to narrow one
If you could have dinner with one person, living or dead, it would be
Pope John Paul II
Dream car
Functional that fits my family
Favorite place to eat in the First Coast
Catullos and TacoLu
Favorite singer / group
The Beatles
Favorite president
No way I am answering this
Favorite sports team
Jaguars
Word that best describes you
Happy
Favorite word / phrase
You can eat an elephant but one bite at a time
Favorite candie
Snickers
Favorite hobby
As a parent, none
Dream job
Own the Jaguars
Pet peeve
Dishes in the sink
If you could have a superpower, it would be
Teleport to anywhere instantly
In a movie of your life, which actor would play you
Ben Stiller, because he portrays being nervous very well
Dream vacation
A month in Turkey and Parts of Europe
The first thing you would do if you received $1 million
Buyer investment properties
Locals Sharing Uplifting and Inspirational Stories & Images
FirstCoast.Life is a regionally-focused digital magazine for locals and newcomers alike. We are super passionate about bringing arts to our region, buying local, and spreading community love. We want your photos and stories too. Click to Submit