The late great Tom Petty wrote a song called Casa Dega about a Florida town that would become the world's psychic capital. Unusual destinations are the norm for me. With that in mind, my wife and I grabbed our trusty companion Thomas, a healthy 20-pound Shih Tzu, and headed out for a little look-see. Thomas was staring at us with inquisitive eyes; the idea of photography and psychics, dogs and auras were too much for me to pass up.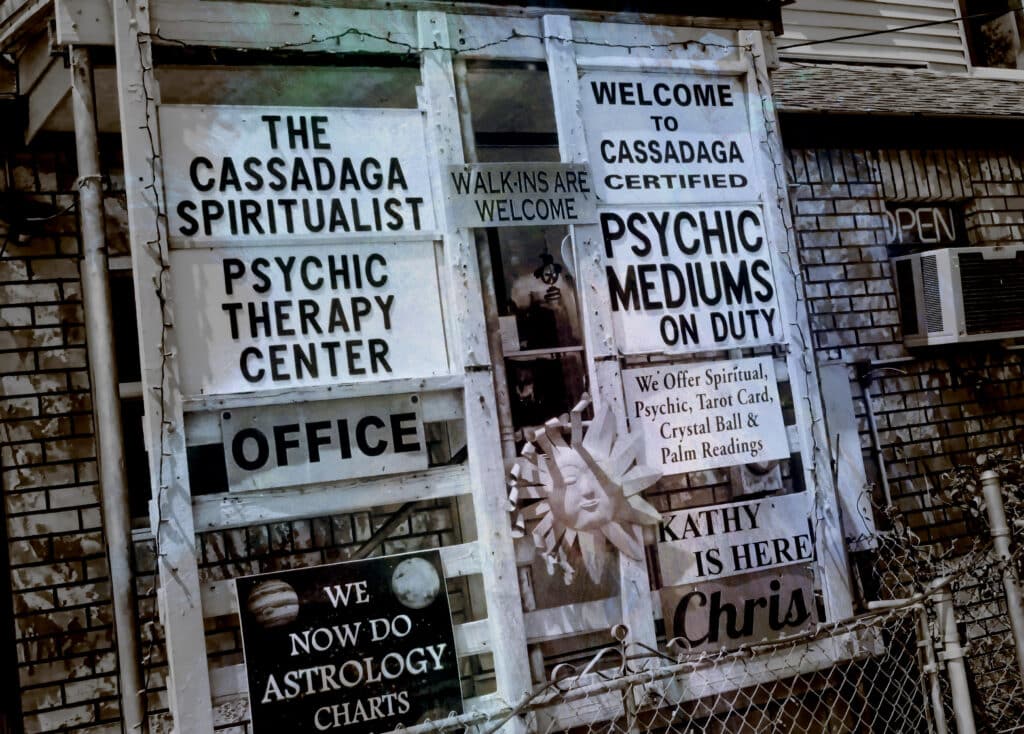 This tiny hamlet is located about 100 miles from the First Coast, making it the perfect day trip.
Upon arrival, we headed to the spiritual camp's gift store. We were stopped and warned by a passing local that some psychics don't like dog spirits and pointed to the "No Dogs Allowed on Porch" signs on the building just short of the door.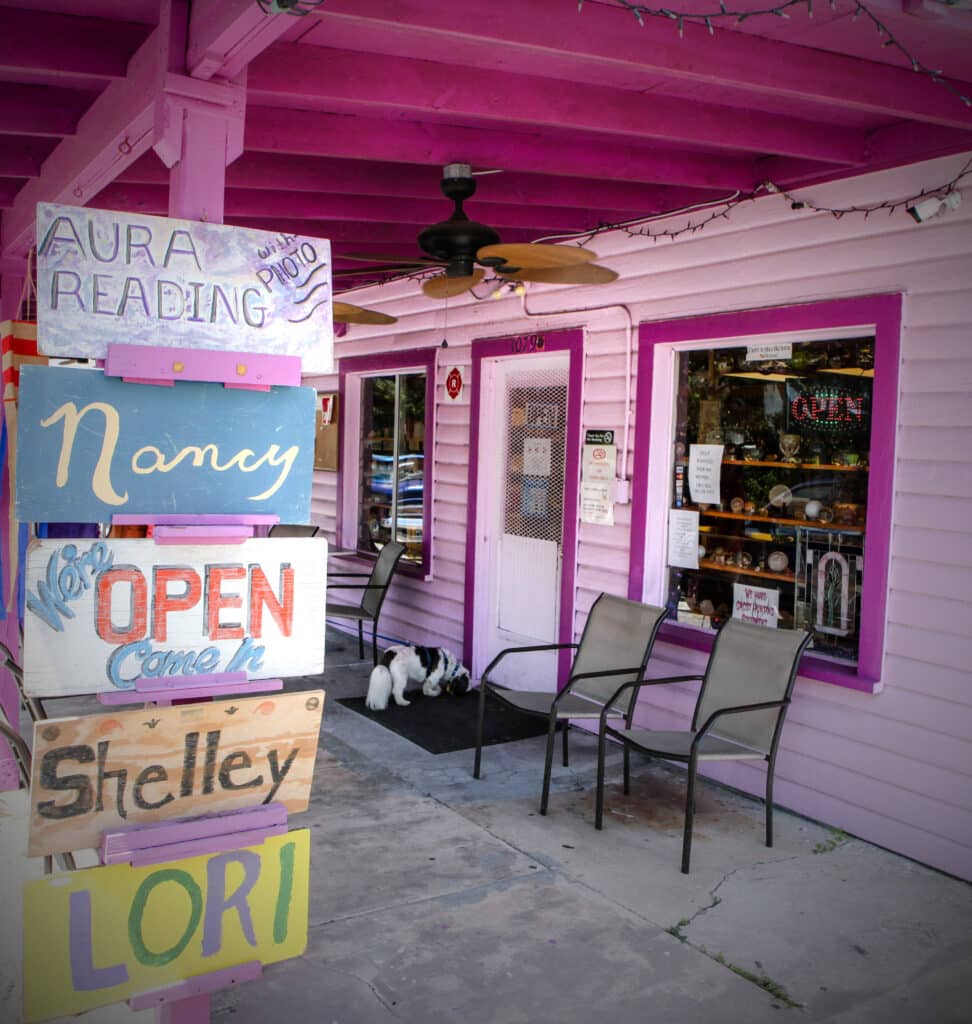 To Thomas's pleasant surprise, the rest of this tiny settlement, including the Cassadaga Hotel, was exceptionally dog friendly and even encouraged Thomas to escape the heat by offering him doggy treats and water. Undeterred, our search continued for the perfect psychic who could photograph and interpret Thomas's aura – we felt he had so much to say.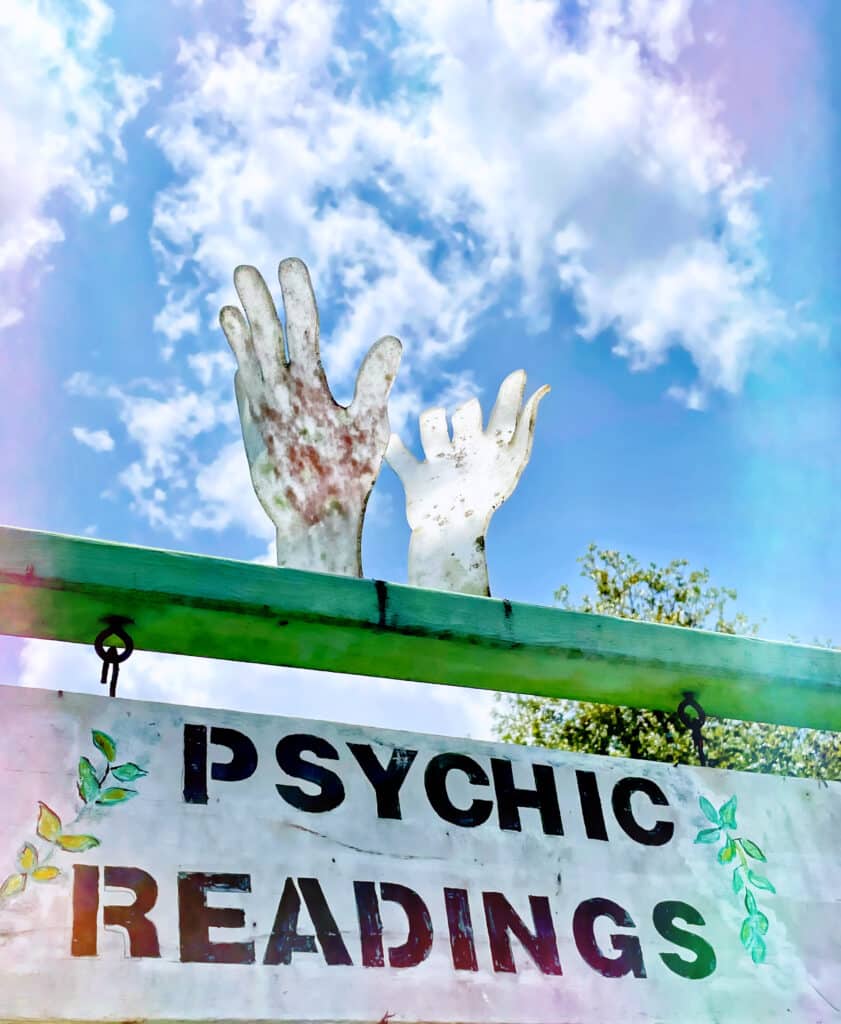 The room where we met Thomas's medium was small but colorful and smelled of several fragrances, none of which made him sneeze or his eyes water. She spent quite some time just watching him with the eyes of a clairvoyant. After which, she grabbed her trusty Polaroid Instamatic and snapped a photo. After studying his picture, she told us that Thomas was missing a white dog friend, and our eyes opened wide. Could she be talking about our elderly white Cockapoo who had recently passed away? Whoa, this was information that hadn't been leaked. Could she be the real deal? After a few moments, her closing words were that Thomas was "self-reliant and happy but does fear speaking the truth." Yes, I shouted, Thomas, will lie! Dang, that was money well spent.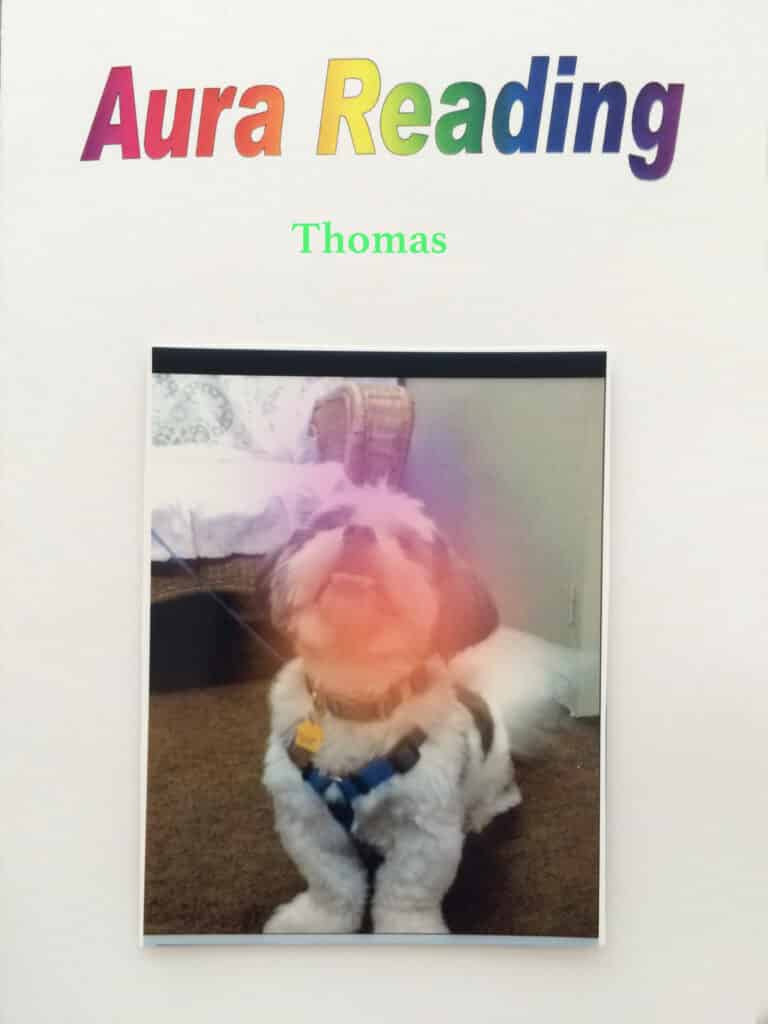 Walking to our car, we saw different psychics sitting at a table outside on the sidewalk. I pulled out my Power Ball selection cards I had brought and thought I'd seek a bit of divine millionaire guidance for meager twenty bucks. However, she didn't help pick numbers but said, "There's a lot of money in my future." Umm, don't know about that, and the jury's still out.
If you have a chance and want to visit this quaint psychic village, head out to Cassadaga and have a bit of mystic fun. It's worth your while.