Music heals, teaches, and adds value for children and adults with special needs in North East Florida!

Music Therapy addresses non-musical goals through music led by a board-certified music therapist!!
Thanks, Karen for your time. So, tell us in what part of the First Coast do you reside now and how long have you lived there?
We moved to Atlantic Beach from South Florida in 2006. From there we moved to Italy so that we could be closer to my husband's work until 2011 when we moved back to AB to address Dante's medical needs. We then spent 2011-2013 in Boston so that the family could be together while Dante was hospitalized due to an absent esophagus. After more than 26 surgeries, 200+ days on a ventilator, and dozens of procedures, we were able to return home and have been so grateful to call Atlantic Beach home since 2014.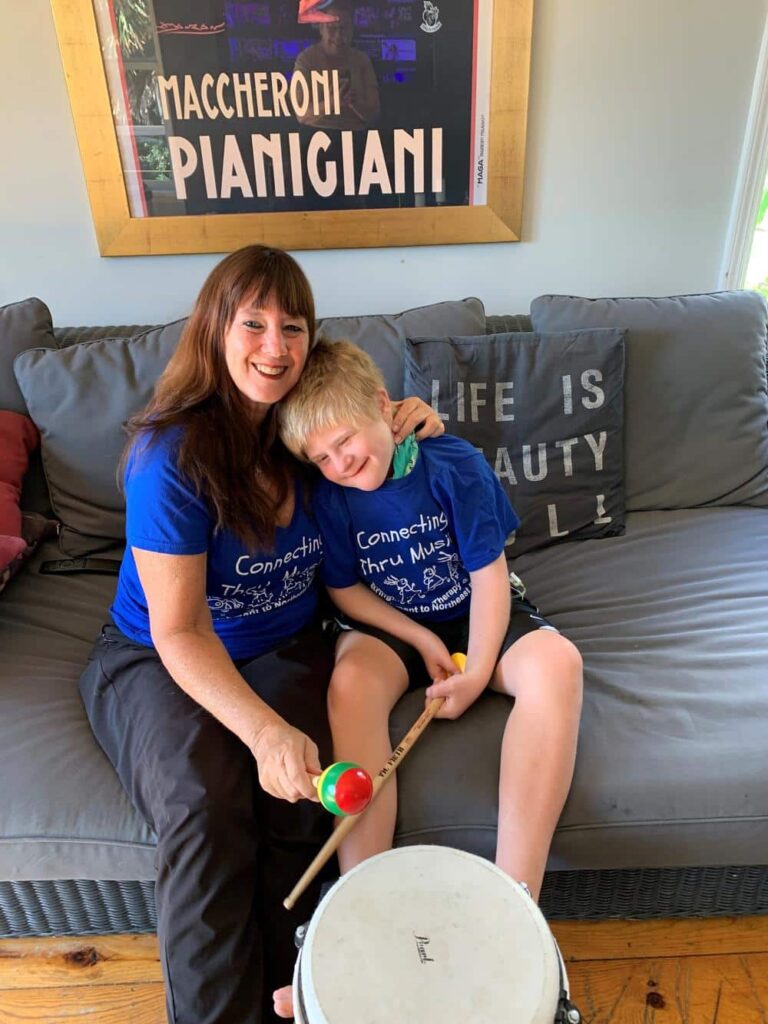 When was your NFP started? Who does your NFP serve and where?
CTM was started in 2016, incorporated in 2017, and received our 501-C3 in 2018. Thanks to grants, funders, business partners, and community donors, CTM serves children and adults with special needs throughout Jacksonville/Duval County with a vision to provide services throughout Northeast Florida. The 350+ students that we provide music therapy and music enrichment for are in 11 schools/sites and 14 programs. Music therapy led by board-certified music therapists addresses cognitive, communication, emotional, social, educational, and physical development as well as behavior and trauma for our client population.

Why was this NFP started and who and how does it benefit?
Our son Dante was born with Down Syndrome and without an esophagus. After 3 years in the hospital at the ages of 1-3, we brought Dante home to Atlantic Beach and enrolled him in the special needs wing ( 11 classrooms /100+ children w moderate to severe special needs) at Neptune Beach Elementary School (NBE) which serves the Duval County Beaches and Greater Jacksonville for this student population.
Dante thrived, learning to sit up, and walk, and was healing. However, he was not engaged at school or home, and would only play with his battery-operated toys in a solo world. I found Dinah Frilling, a musician and Kindermusik teacher who drove from Orange Park 2 times per week for 30- minute music lessons with Dante. Within a few short months, we noticed significant growth in Dante's interactions, personality, and moods. He would play with different musical instruments, dancing around the room and sharing them with all those who were present. He would watch as they played the instruments and then decide when they should switch. He was now making choices, engaged, involved, building confidence, and oh so full of joy.
In 2016, I went to the principal at NBE, Mrs. Elizabeth Kavanagh, and asked if Dinah and I could start a music program. The answer was "yes" but there was no funding available. Together with a few friends, Dinah and I started raising money in my backyard and at other locations in Atlantic Beach. At this point the students were receiving music classes every Monday, "Magical Music Mondays". The teachers, staff, and students were delighted, clearly enjoyed, and benefited from the program.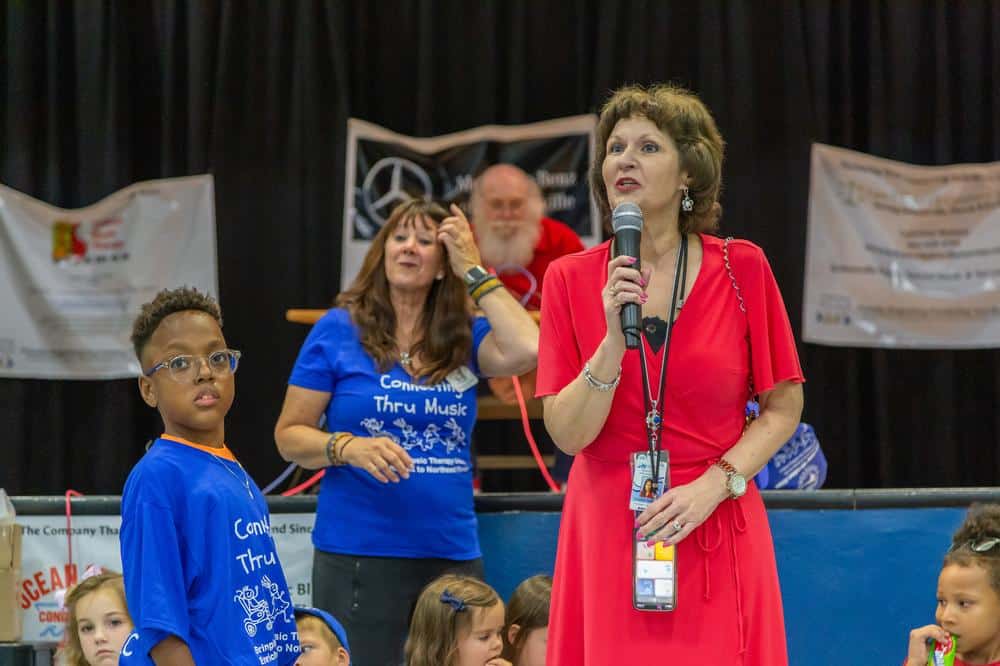 In 2018 because of my healthcare administration background and love for process improvement, I realized that CTM needed a research/data-based modality to add to the program. I met with Minda Gordon, MT-BC who started the special needs elementary school music therapy program in St. Johns County over 15 years ago. Minda Gordon provided consulting, guidance, and support so that I could integrate music therapy into our program.
Although Minda was not available to work with us at that time, she referred another music therapy company to CTM so that we could get started as we were so fortunate to receive a 3-year grant to add music therapists to our program at NBE from Mrs. Delores Barr Weaver through the Community Foundation for Northeast Florida. Students in the special needs wing were now receiving 3 sessions per week during the school day because of this generous grant.
Thanks to additional grants, donors, and funders, we also were able to provide our music services at Mandarin Oaks Elementary School Special Needs Wing.
In 2019 CTM received a grant through the Kid's Hope Alliance (KHA) and was able to expand the program to after-school and camps for children ages 0 to 22, who are Duval County residents with a special-needs diagnosis. We are now in our 4th year of the grant, and have a partnership with Minda Gordon, who is now the Clinical Director for CTM.
Starting in 2018 Minda, who is the owner of Upbeat Music Therapy, and the President of the Southeastern Region of The American Music Therapy Association (AMTA), has over 35 years of experience as a music therapist, an educator and in program development (in multiple settings ) along with Amy Furman, MM, MT-BC, founder of the Minneapolis Public School Music Therapy program and past president of the AMTA, provide consulting, clinical leadership, and support. In January 2022, Minda joined CTM as our clinical director. We, at Connecting Thru Music are very excited about the growth of our organization under Minda's clinical expertise, experience, and leadership.
CTM has also established a job skills program, "Building Better Job Skills Through Music Therapy" which consists of 30 sessions and three modules, communication/peer relations, skill integration, and executive functioning. This program has been provided for transition-age students at PossAbilites Plus (in AB) , North Florida School for Special Education, and DCPS Center Schools: Mt. Herman, Alden Rd & Palm Avenue Schools for Exceptional Students thanks to KHA, United Way grants as well as private funding for the 2021-2022 school year. We are hoping to receive grants again this year for the in-school programs at Alden Rd., Mt. Herman, and additional high school transitional programs as KHA funding is available for after school programs. These students have demonstrated growth and increased confidence from this program and we are seeking funding to continue.

Currently, 350+ students annually benefit from this program.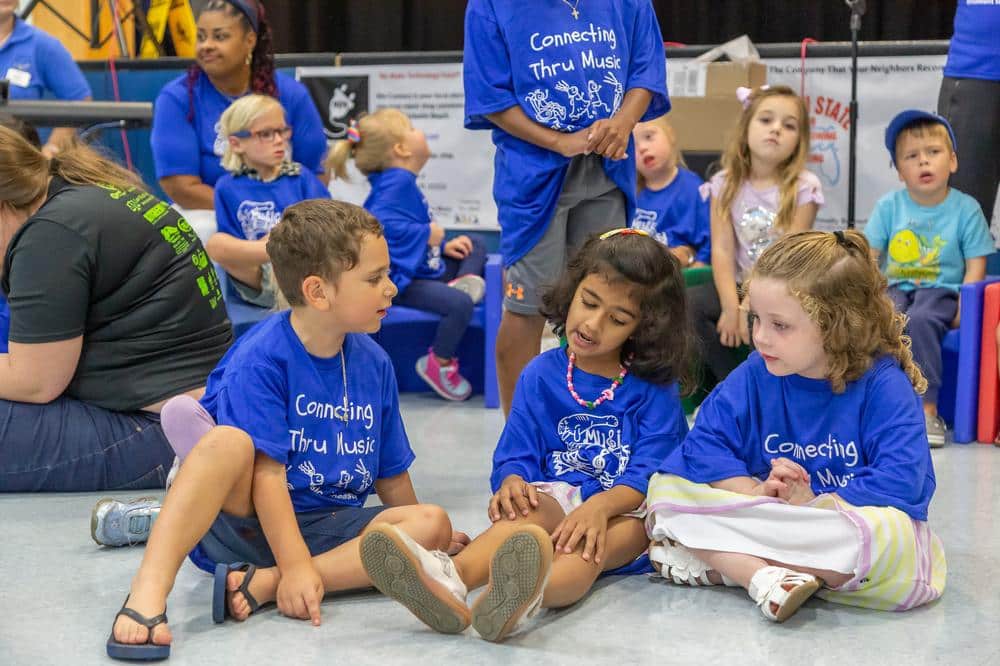 What actually is music therapy?
Music therapy is the use of evidence-based interventions to address non-music goals by a qualified board-certified music therapist. Music is one modality that activates all parts of the brain. Music is processed in the right hemisphere of the brain and the left hemisphere decodes speech sounds. Therefore, music therapists are able to use music interventions to facilitate the acquisition of language and other skills in a fun and motivating way.
Music therapy in a group setting is a powerful tool for the development of critical skills such as cooperation, flexibility, problem-solving, and communication. It is also cost-effective addition to therapy services because music therapists are able to address multiple goal areas in a single session.
Research has shown that music therapy promotes the accelerated acquisition of skills. Additionally, music therapy interventions such as songwriting, lyric analysis, improvisation, and movement aid in the development of sensory processing, fine and gross motor skills, executive functioning, and activities of daily life.
The beautiful thing about music therapy is that it also produces quite a bit of joy! Music therapists are board-certified with a minimum of a four-year university degree, many are masters or doctors prepared and undergo an intensive internship. The parents, staff, and therapists all note positive growth and results, as well as data, is collected at each session.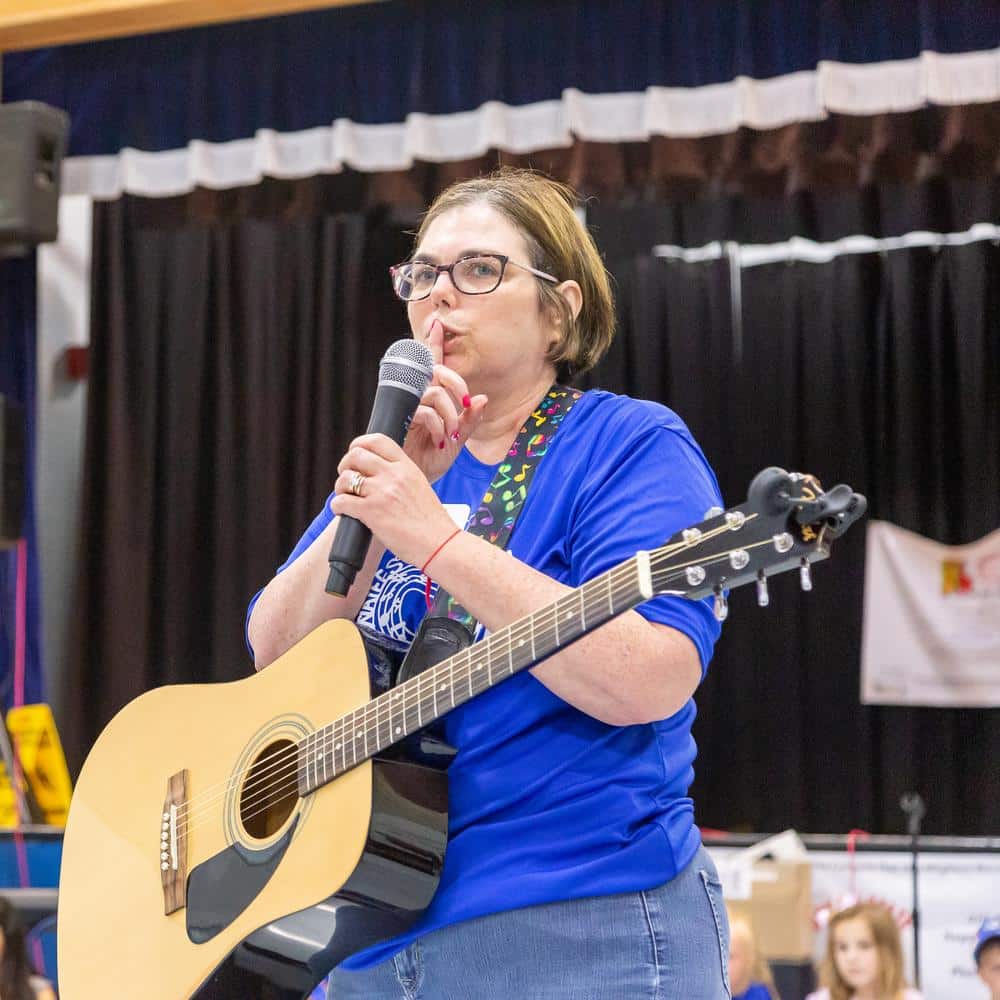 From the outset, what was your mission/vision?
After providing the program at Neptune Beach Elementary school, my vision was to add a public school per year but as each program has a cost of approximately $30-$60,000 annually depending on the size of the special needs program, understanding that funding was not available in the school system I decided to seek additional funding and was fortunate to receive the grant from KHA. CTM decided to focus on also bringing music (therapy) to other not-for-profit schools and programs through grants, fundraising, and thankfully, several of our sites are now covering the cost of services.
Music therapists are board-certified through AMTA but unfortunately do not have licensure in the state of Florida (a fact that must be addressed and changed -they are licensed in approximately 18 states and those that have licensure receive significant funding from insurers ) so currently the only local insurer for the therapy is Medicaid Sunshine Health. In addition to CTM, music therapy in our area is also covered by the Gardiner Scholarship, for clients of the local Down Syndrome Association and private pay. CTM's vision is to be proactive in changing the landscape of funding for music therapy. As a professional and as a mother I am clear that music therapy is an effective modality for learning, growth, development, and health (in the hospital and to guide through painful and scary procedures). To me, it is not a "nice program". Music therapy is effective and is a right for these individuals who have been through so much Music therapy can greatly impact their lives.
There are now over 9,000 music therapists throughout the United States, according to the Certification Board for Music Therapists (CBMT) (2021). According to their "Find a therapist" search page, there are 667 certified music therapists in California, 733 in New York state, and 671 in Texas. Florida's number is currently at 423 music therapists, about a third less than the equally populated states, and of those, only 23 are in the Jacksonville area!
Connecting Thru Music brings our program in at approximately 50% of the cost per student that Medicaid reimburses, I am convinced that together we can build a stronger foundation of music therapists and music therapy in Northeast Florida, but to do so, we need funding to be able to provide a greater impact.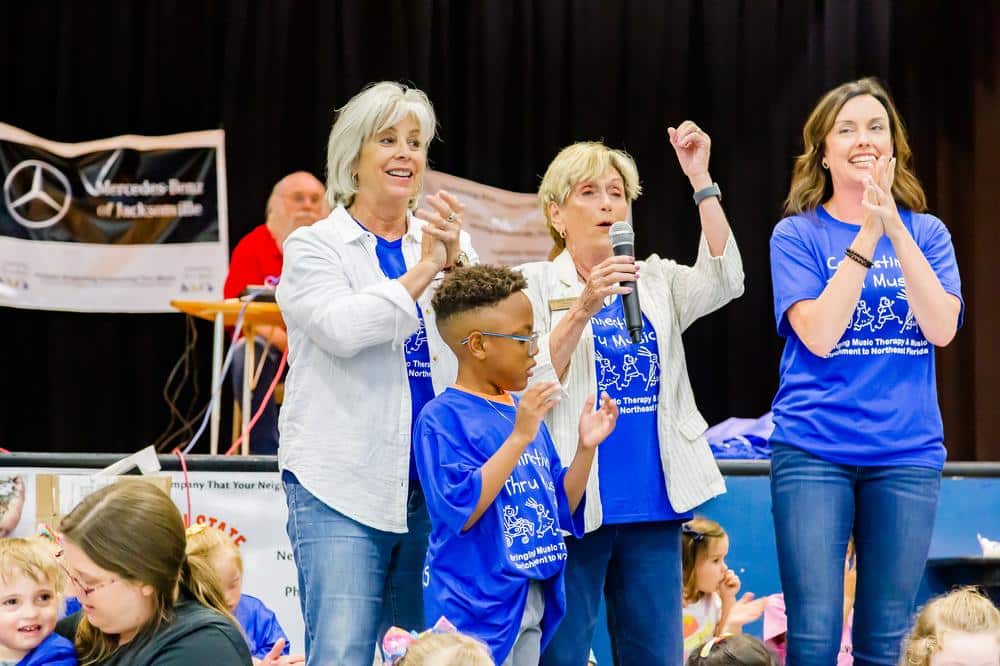 What percentage of the budget is dedicated directly to those who benefit (vs indirect costs )?
CTM is a very lean program with only one employee at this point, an Executive Director. Our indirect costs are approximately 15% of our budget. Over 85% goes directly to providing services. As mentioned, we have a very cost-effective platform where we are providing our services well below what is reimbursed by Medicaid
Who are your main sponsors, grants, and supporters and what kind of community support do you receive (in-kind, etc.)?
Great question. We could not exist if it were not for our grants and donors. Our current grants or community foundations are Dolores Barr Weaver, The Community Foundation of Northeast Florida, The Heal Foundation, the City of Atlantic Beach Parks and Recreation, The Kids Hope Alliance, and the United Way.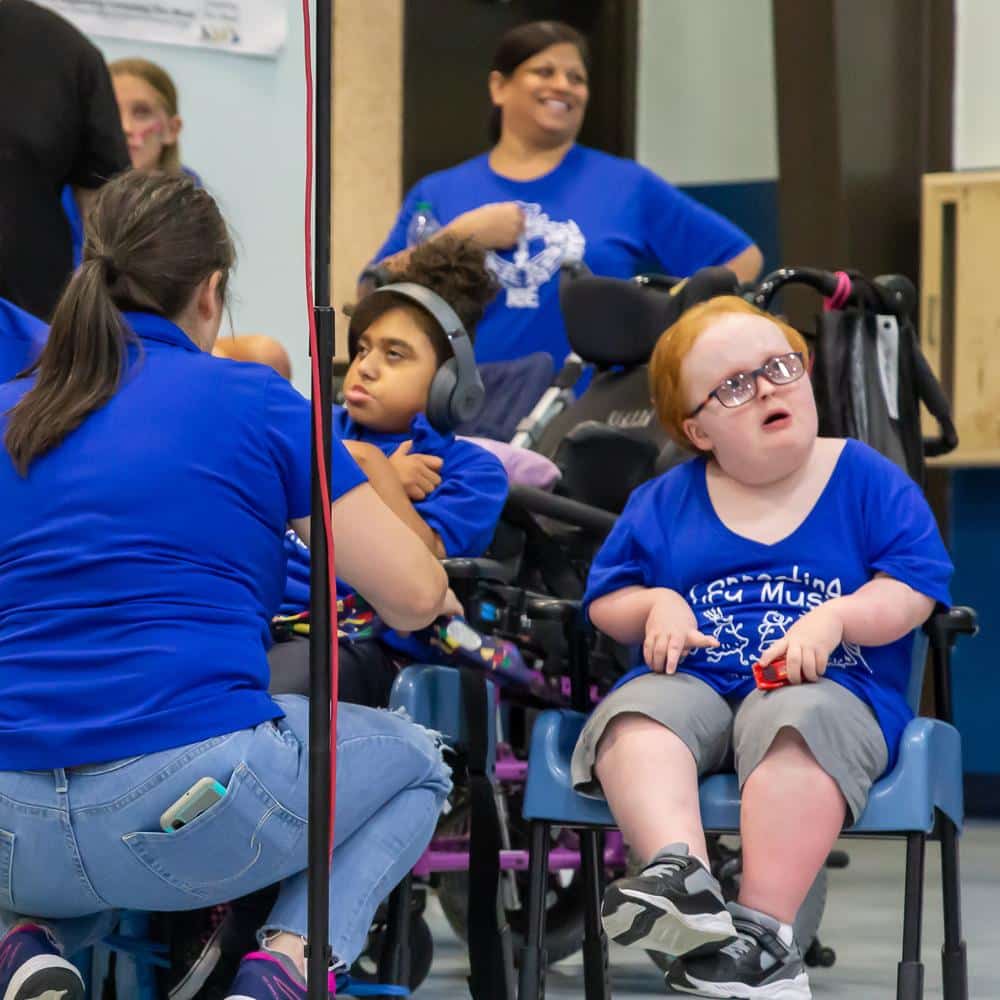 We also have a vibrant business partner program, First Coast life being one of our very generous partners, Mercedes of Jacksonville recently sponsored a classroom at NBE, and you can see our business partners on our website and social media. Additionally, we have community donors who are very generous.
How many employees (or volunteers) make it happen at Connecting Thru Music?
We currently have 12 board members, and volunteers that are extremely supportive. Our strongest program is at Neptune Beach Elementary School. On 5/13/25 staff, teachers, and students assisted in making an annual event happen where the three Beaches Mayors, District 2 DCPS4 School Board Chairperson Elizabeth Anderson, and Glenn Shuck attended!
How has Covid affected your NFP?
Because of our size, we were fairly lucky with Covid. We did adapt immediately in 2020 and provided virtual sessions/lessons via zoom and team, the music therapists and music teachers also created videos for the children to learn from. You can see some of these videos and others at https://connectingthrumusic.org/virtual-library The main way that Covid affected us, however, was that many of these students are immunosuppressed and were at home for up to 2 years due to their own or family exposures/illnesses . We like to keep between eight students in each group to remain cost-effective but the numbers in some of our groups fell during this time. Still, the students in school and those we reached virtually thrived with the music especially because they had more isolation than usual. During this time, we partnered with the Cummer Museum of Art and Gardens to create videos with a museum educator and board-certified music therapist. These videos shared the inside of the museum and through the artwork, music, and stories the viewers were able to enter a world not currently available to them because of COVID and learn through our "Celebrating Us: Exploring Diversity Through Art and Music". During this time, we also created 4 science-based videos with the tag! Children's Museum which included some of our special clients. Children with special needs are able to learn about topics such as chemistry & erosion in language with visuals that are geared especially for them. Again, these videos can be found in our virtual library!!!
How do you advertise your NFP?
Social media is our biggest advertising/marketing platform. We do not have a vibrant budget, so we do our best with community outreach
What would it be if you could offer one piece of advice for someone who's just starting an NFP?
Starting CTM has been an amazing process for me. It is a lot of work, so I would say you have to love what you're doing and be patient, because small steps, in the beginning, are important. I wanted significant results immediately. looking back now our organization grew in the way it was intended to. We are ready for our next step which would be to add additional infrastructure. We are working to create this in a well-thought-out sustainable manner partnering with those who are committed and interested in bringing funding and a greater foundation of music therapy to our region.
Personal hobbies or interests? Family?
I love animals, reading, yoga, walking on the beach, spending time with my family, and traveling!
What's the best thing for you about living on the First Coast?
The people and of course the beauty here.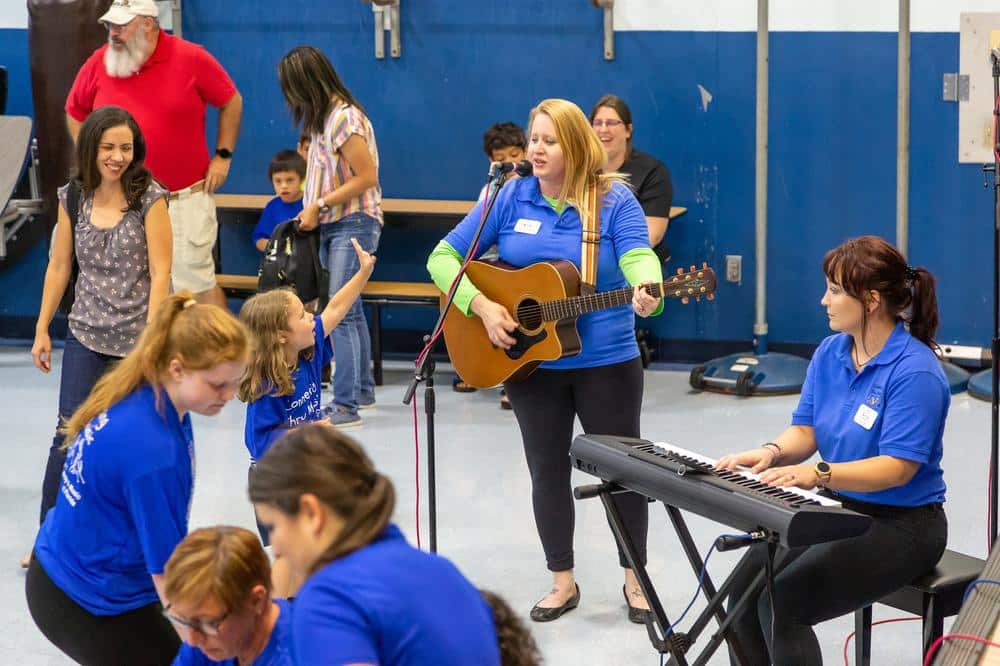 Where and how can folks learn more about your NFP? Links to your website?
Learn more at https://connectingthrumusic.org and follow us on Facebook, Instagram & LinkedIn at Connecting Thru Music. You can contact Karen Demuth, RN, BSN, MBA at info@ConnectingThruMusic.com or 904-318-4846. Please subscribe to our newsletter from our website!!
Is there anything else that you want to tell everyone reading this?
Thank you to our amazing community for your support. If you have a friend or family member or your own child, please read more, and learn more about music therapy, it truly is an amazing learning tool. Also, we need the help of our community so that we can grow and reach more children. In Duval County we are growing, but there are so many children who would benefit from our services, and the surrounding Northeast Florida counties definitely need support and resources, also.
Currently, there are many children and adults with disabilities who have limited access to music therapy due to a lack of funding and insurance reimbursement. Please partner with us to raise awareness about the efficacy and benefits of music therapy and to secure funding so those who could benefit including those in underserved or low-income communities with limited resources have equal access to music therapy that would help them to maximize their potential.
To learn more please go to https://connectingthrumusic.org and follow us on Facebook, Instagram & LinkedIn at Connecting Thru Music. You can contact Karen Demuth, RN, BSN, MBA at info@ConnectingThruMusic.com or 904-318-4846. Please consider becoming a business partner, community donor, or donate instruments at https://connectingthrumusic.org/donate