A Q+A With Local Kelly Krehbiel – Saving Dogs From Shelters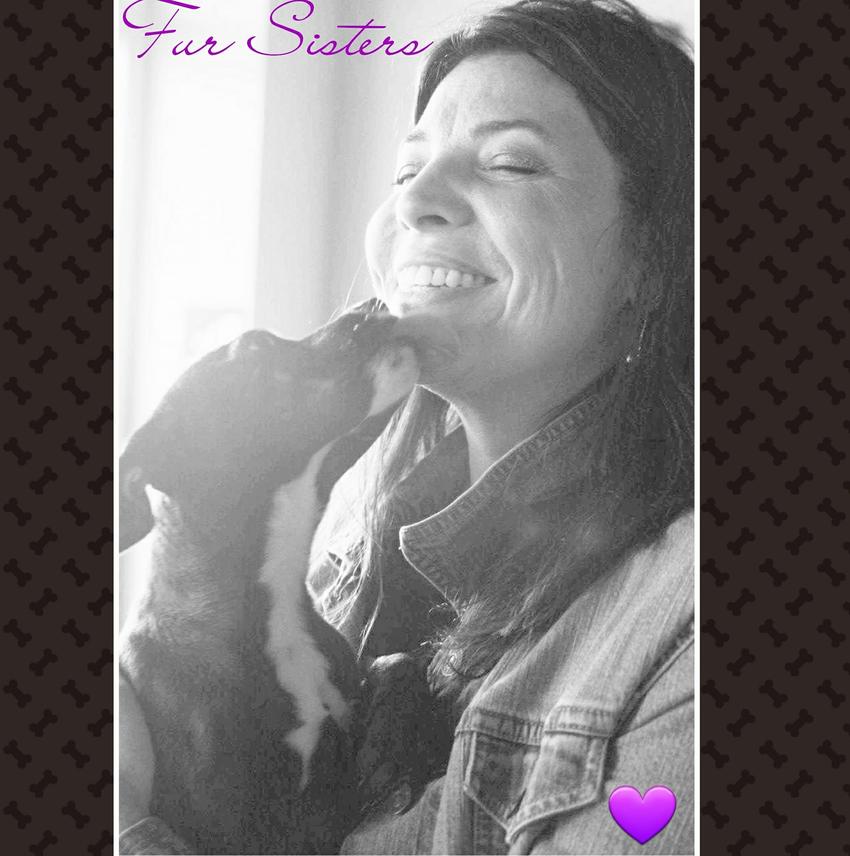 So cool to meet you Kelly and we just love your mission. Getting started, tell us in what part of the First Coast do you reside now and how long have you lived there?
I live in Jacksonville Beach and have resided here for 27 yrs.
When was your NFP started? Who does your NFP serve and where?
I started Fur Sisters in April 2016. We are a foster-based rescue in Jacksonville that saves dogs from our surrounding small, overcrowded shelters. We save dogs from rural county shelters that don't have a lot of exposure to the public.
Why was this NFP started and who and how does it benefit?
I started this non-profit because I saw a need to help the dogs that were sitting in small rural shelters in our surrounding counties like Bradford, Putnam, Clay etc. These shelters do not get a lot of exposure to the general public and depend on rescues like Fur Sisters to help save the dogs that end up there.
I adopted one of my personal dogs from Putnam County about 10 yrs ago. When I visited the shelter that day to get him it changed me. I couldn't get it out of my mind or my heart. I started volunteering, transporting, promoting dogs in the shelter and fostering. My 3rd dog is also from Putman (a foster failure lol). After a couple of years of doing these things, I decided it was time to do more.
I founded Fur Sisters for my love of dogs and passion for helping save as many as possible. So many dogs have found homes because of that day I took the drive to Putnam to save my boy Brody.
From the outset, what was your mission/vision?
My mission is to save as many dogs as possible and get them into the loving forever homes that they deserve. I believe by educating more people about overcrowded shelters and the great dogs that are sitting there waiting for someone to save them that we can make a difference. Everyone can do something to help within the community. Adopt, Foster, Volunteer, Donate…Love.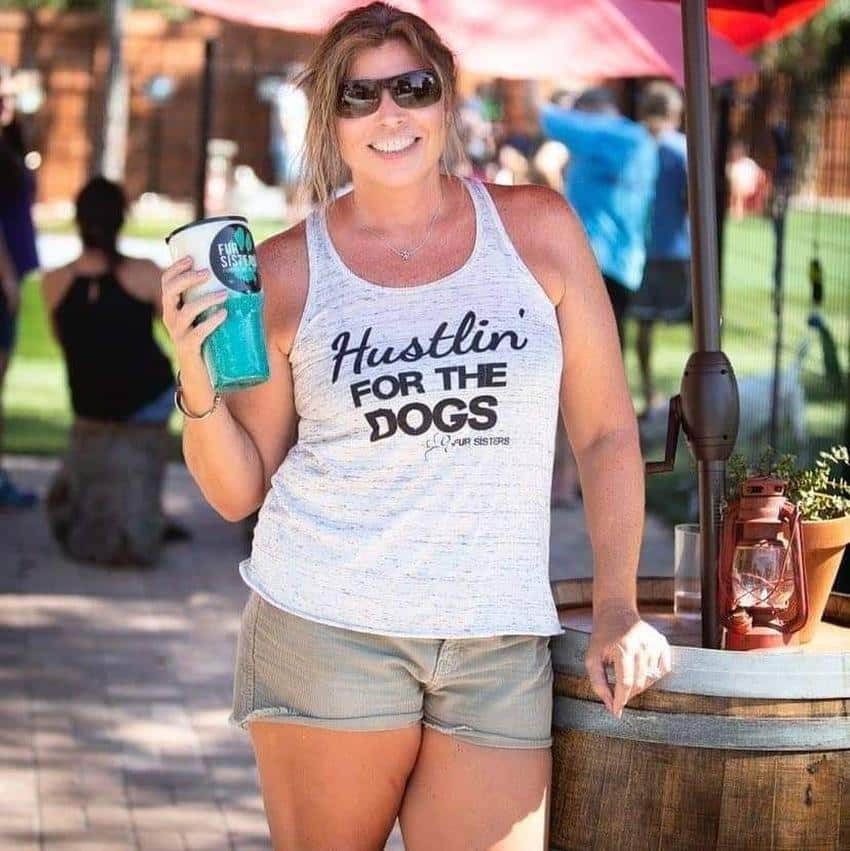 What percentage of the budget is dedicated directly to those who benefit?
All funds taken in go back to help the dogs in our care. We pay for all vet care and supplies needed until adopted. We also pay for training if needed. The indirect funds go to paying for storage for supplies for our fosters and fees associated with websites for promoting the dogs for adoption. No salaries are taken. We are a volunteer organization.
Who are your main sponsors, grants, and supporters and what kind of community support do you receive (in kind, etc.)
We depend on our community to help by regularly donating to help us save more dogs. We do have a couple of wonderful foundations and families in our area that make larger contributions once or twice a year.
We do several large fundraisers a year at Brewhound Dog Park that help tremendously. Lauren at Brewhound is amazing and helps us regularly. Pet Wants Jax Beach is a wonderful local dog food company that generously donates all dogs to our dogs in foster. That is huge for us and is such a great help.
We have such an amazing community of supporters that always step up when we need them, and we are forever grateful for them all!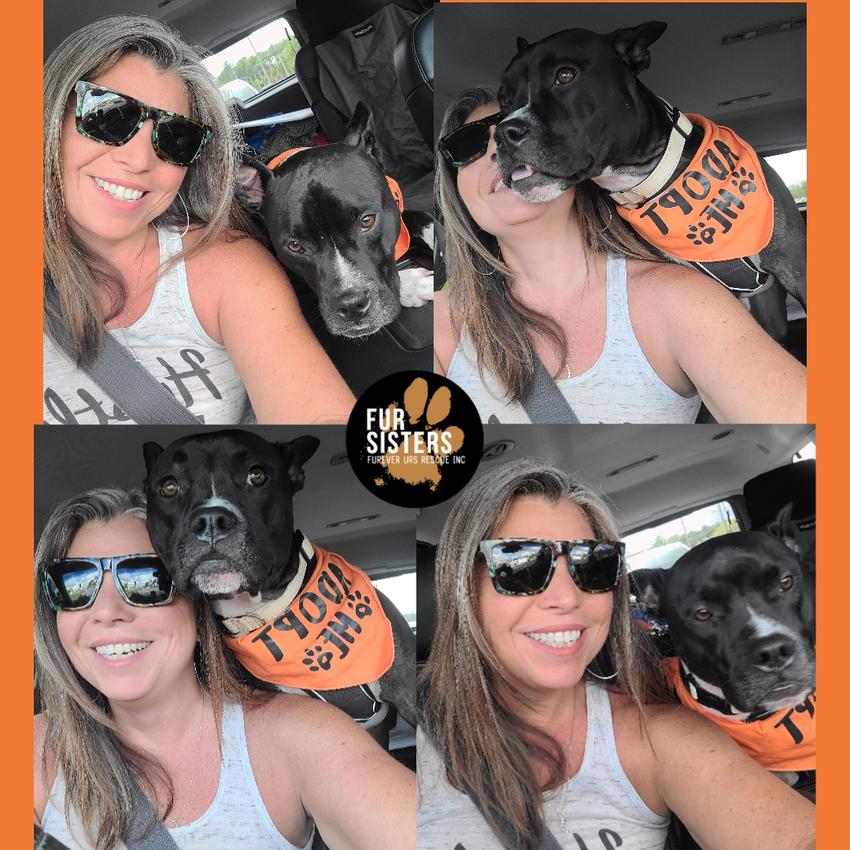 How many employees (or volunteers) make it happen at Fur Sisters?
6 volunteers for day-to-day running of the rescue, up to 20 fosters at any given time, and 10-15 regular volunteers for events, transporting, etc
Can you share a few outcomes and a story of a participant that benefitted (ideally with a photo)
We are lucky to have had so many happy endings in the almost 7 yrs we have been finding dogs their forever homes…it's hard to choose just one!
The journey is about a special girl who came to us in really bad shape. She had wounds all over her body and was shut down, scared, and unsure of everything. She needed a lot of medical care and time to heal. Once physically healed she needed to learn to trust humans again, the ones that had let her down and treated her horribly. She didn't have a mean bone in her body, and she quickly figured out that not all humans were cruel.
Journey spent some time at Jet Set University learning how to be a dog. How to play with others and learn manners. She really thrived with them there and one of the trainers decided to foster her. Journey finally found her perfect forever home and we love how much they love her!
She is spoiled and living her best life, just like she always deserved.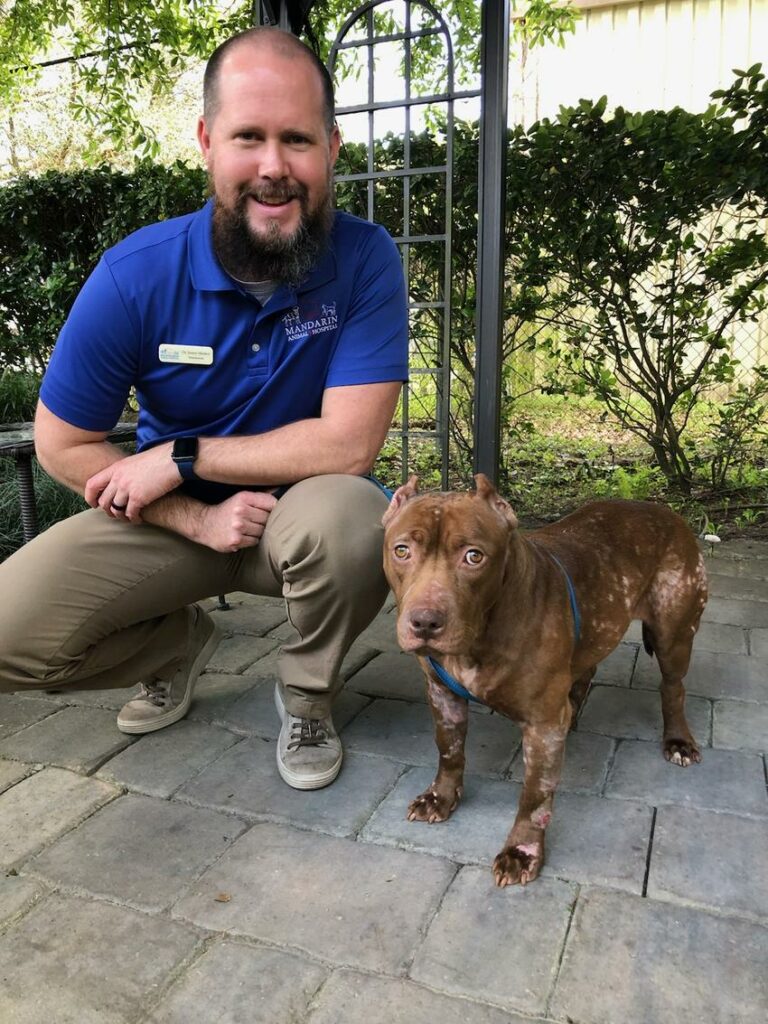 How has Covid affected your NFP?
Covid affected us during the lockdown when we couldn't do adoption events or fundraisers. Fortunately, that didn't last long, and we could do a lot on social media to help get dogs adopted. After Covid the shelters started filling up again though unfortunately and that affects us all in the rescue world.
How do you advertise?
Website, social media and local events – Brewhound every Friday night
What would it be if you could offer one piece of advice for someone who's just starting a NFP?
Really think about what makes your heart happy. What sparks a fire within you… what are you truly passionate about? Then do some research on how you could be more helpful in that area. Do a lot of soul-searching to be sure you are ready to take the leap.
It's hard work starting something that you are so personally connected to. But it's worth it!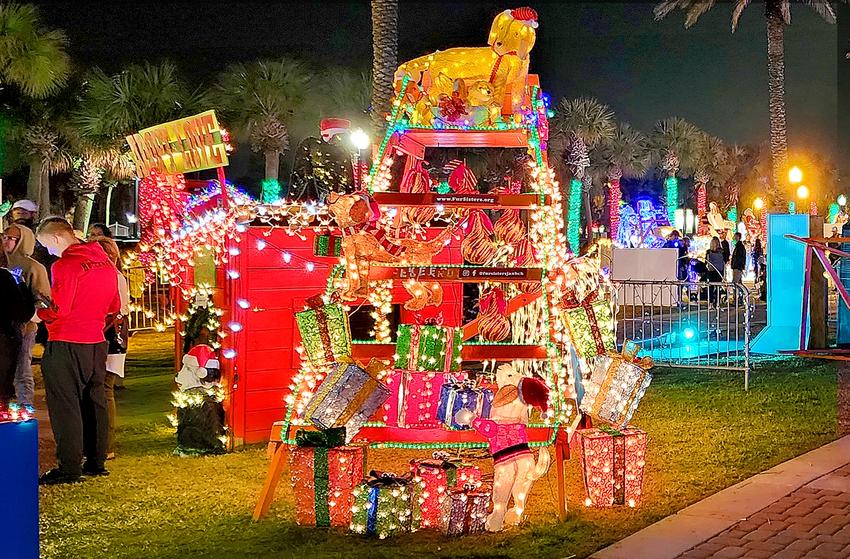 Personal hobbies or interests? Family?
Family is very important to me. Not just blood relatives but friends that have become family and my Fur Sisters family. Running a business and a nonprofit takes a lot of my time but I always try to make time for my family. We love going out to our favorite local restaurants and sharing meals together making memories. Spending time at home together, gathering by the pool to relax with the pups. Just spending quality time with the ones I love makes me happy.
One thing that I have really grown to love is Aerial Yoga. So much so that I became a certified instructor and teach locally at Alt Fit Jax. Once a month we offer a class that benefits Fur Sisters – $20 class fee goes back to help the pups!
What's the best thing for you about living on the First Coast?
The community here is amazing. The people that I have gotten to know over the years are so kind and supportive. The small town feel in a big city filled with so many locally owned businesses that believe in giving back makes the First Coast truly special.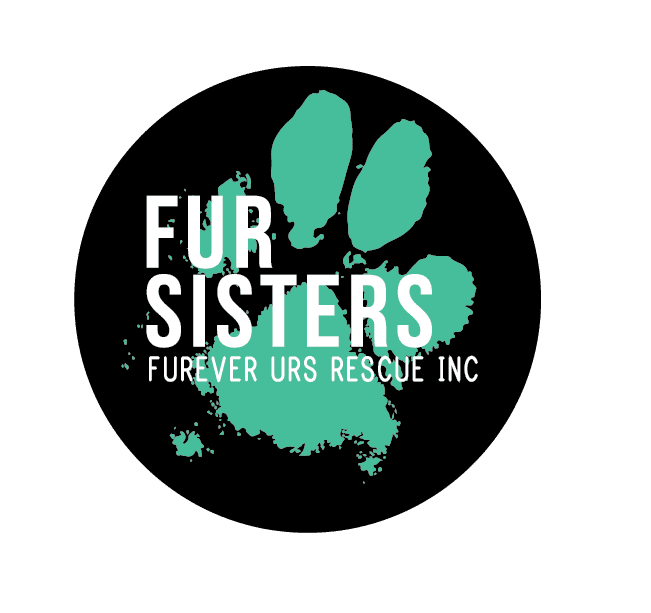 Where and how can folks learn more about your NFP? Links to your website?
fursisters.org
IG @fursistersjaxbch
FaceBook – Furever Urs Rescue – Fur Sisters
Is there anything else that you want to tell everyone reading this?
Right now, there is always another dog waiting for a turn at the good life. Please consider opening your heart and home to a rescue. It will change their life … and yours.
About the Author
Latest Posts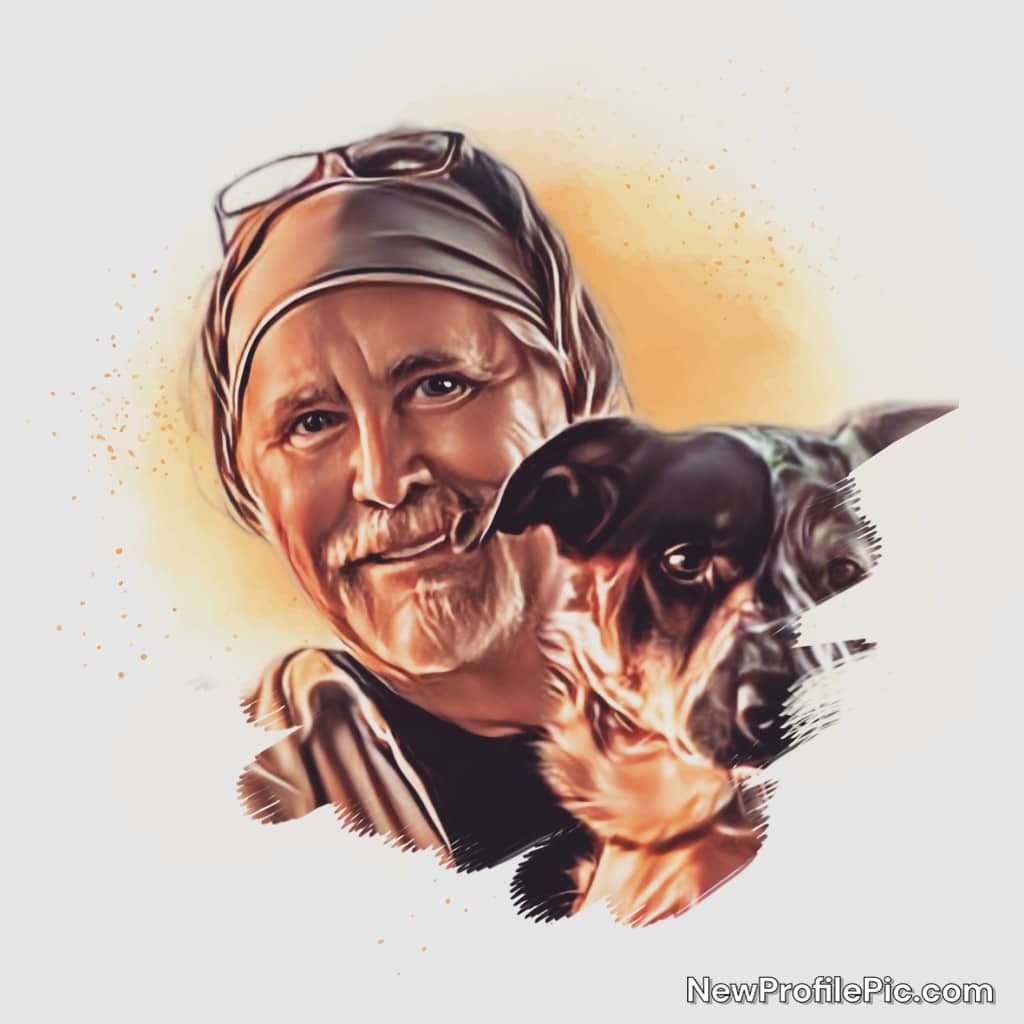 Glenn is the founder and publisher of First Coast Life. He is also a wonderful storyteller. Born on the 4th of July, he spends his spare time taking his camera and exploring everything beautiful this region offers with his rescue dog Callie by his side. He loves meeting new people and capturing the many beautiful moments and amazing local stories that showcase the true spirit of the area.