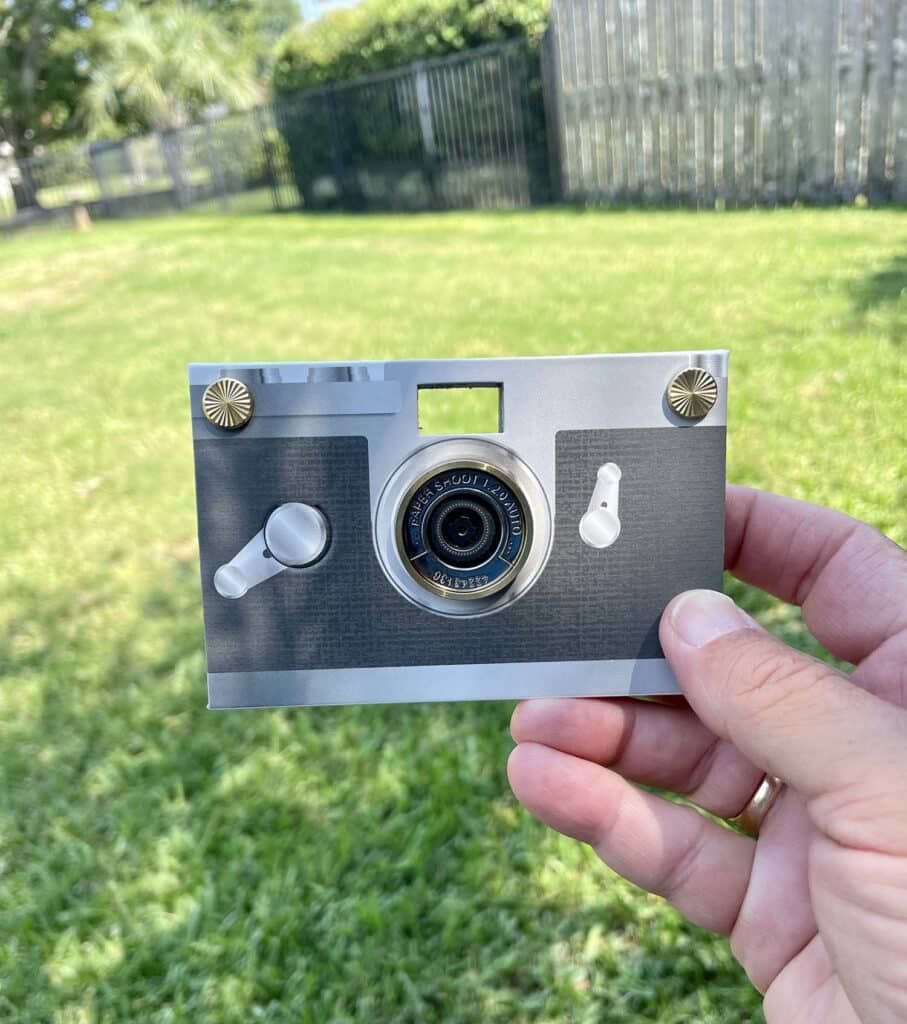 Several weeks ago, I ran across an article about little paper point & shoot cameras that are inexpensive and simple.
Mastering imperfection while chasing the perfect image may seem counterintuitive, but with the new Paper Shoot Camera I recently discovered, it was all about the fun part.
This camera is both eco-friendly and comes with various paper cases to choose from. With just four film-like filter switches on the back and one shutter button on the front, you're ready to take your own fantastic photos.
There were two learning curves I had to adapt to. First, there's no LED screen on the back to review the images, so there are no sneak peeks or chimping here. Second, the viewfinder is a rectangle hole cut through the camera's paper casing. Coupled with a fixed 22mm lens, I found the viewfinder useless but decorative.
I test-drove my new camera around St. Augustine, which is always a fun place to shoot. While the paper shoot camera took a little getting used to, I was thrilled with the final images. I also want to note that there was very little post-processing, except for cropping and some added contrast. Check out these fun cameras at www.papershootcamera.com
About the Author
Latest Posts
Professional Photographer, photojournalist, and all-around adventurer.