Promote Your Business on FirstCoast.Life
$997 > Limited Time Now $497 – Includes Annual Premium Listing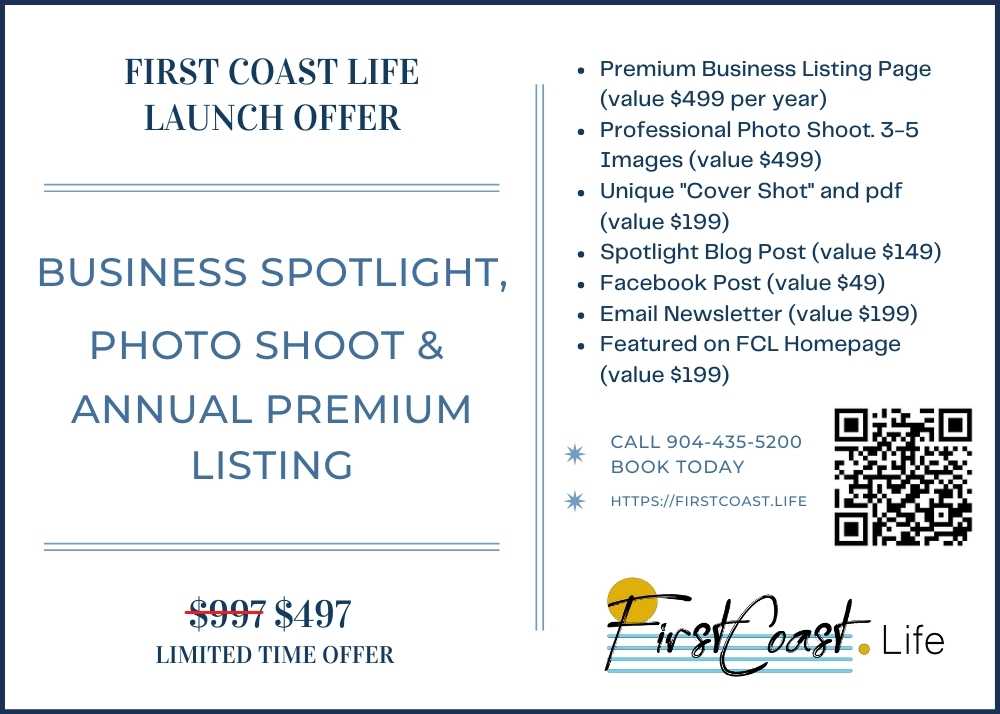 The purpose of your business feature is to create interest in your products and services, send visitors to your website, and connect readers with you on social media.
You then have the opportunity to make direct sales, capture email addresses for your list, gain fans and followers, and forge relationships with potential customers, clients, or patients.
Increased

 

Exposure & Revenue
Stand Out

 

and Look Good to "Get The Call"
Experienced Assistance to

 

Save Time
Community Participation and

 

Give Back

 

to Feel Good
New Marketing Ideas Showcasing

 

Everything That is Good

 

About Your Business

A "magazine-style" PDF featuring the First Coast Life Brand and your headline will be sent to you after publication to use as marketing collateral.
Just Some Of What You Get
Premium Business Listing Page (value $499 per year)
Professional Photo Shoot. 3-5 Images (value $499)
Unique Cover Shot and pdf (value $199)
Spotlight Blog Post (value $149)
Facebook Post (value $49)
Email Newsletter (value $199)
Featured on FCL Homepage (value $199)
Marketing Guide and Message Planner (value $199)
Professional photography "Quick Shoot" at your location, to capture your best cover photo
Assistance to build your story through simple questionaire that shows your authentencity and community involvement
Promotions to our branded channels include 1) Listings Page 2) Blog Post 3) Digital Magazine 4) Email Newsletter
FCL Cover Image for your marketing
Analytics and Reporting
Interview and 500 word story – $300
Interview and 1000+ word story with 5 images – $500
Restaurants photo package for one hour on-site and 30+ images of food and staff – $350
We invite you to connect, share, and come be a part of …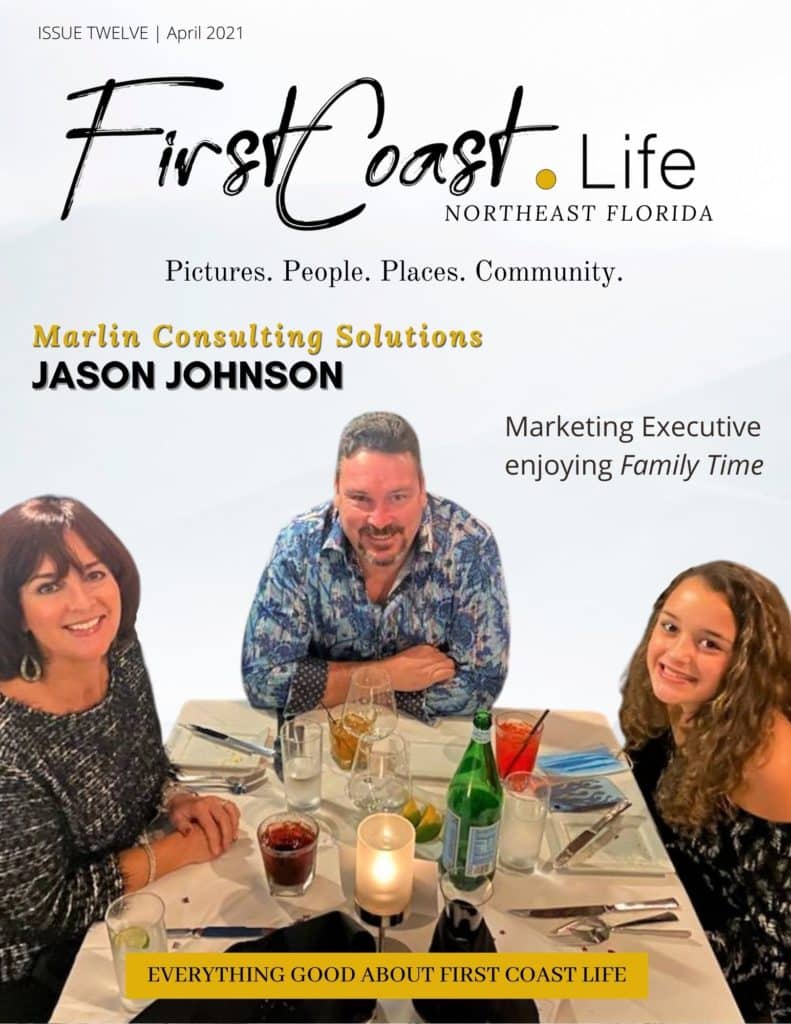 Marlin Consulting Solutions
"This is a refreshing fun approach for exposure to our community and great value for my marketing dollar"
Jason Johnson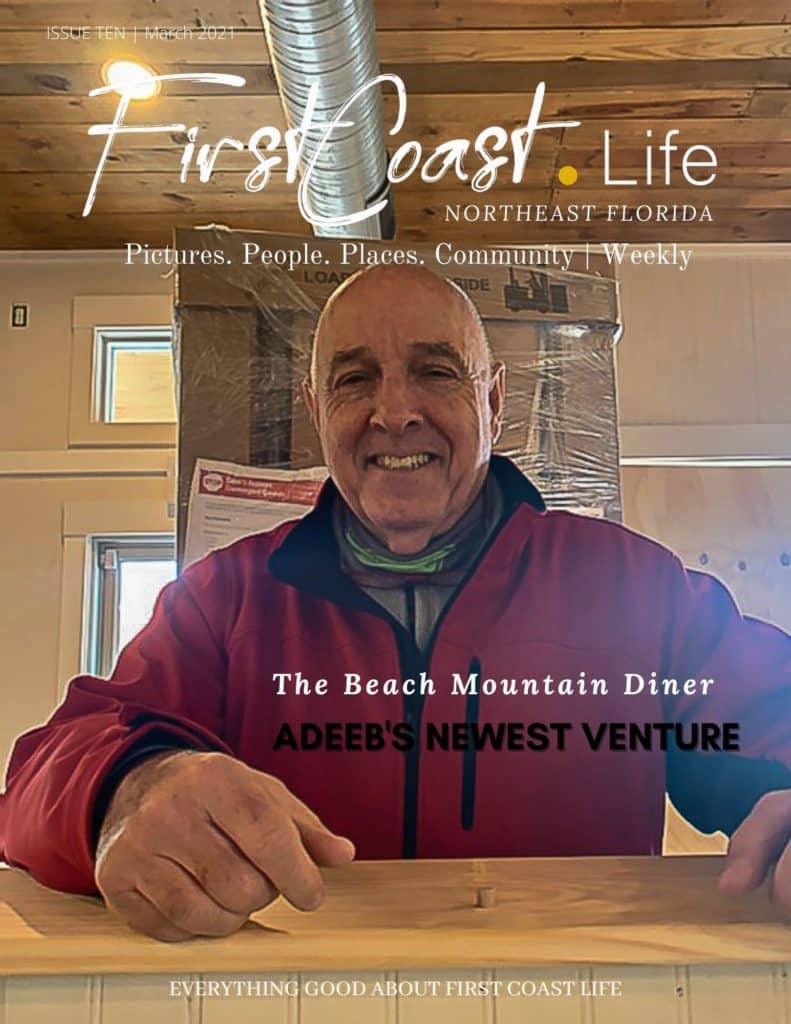 Beach Mountain Diner
"I just love the story and thanks to Lucy for capturing the essence of my exciting journey launching a new store"
Barry Adeeb