Be A First Coast Sponsor!
Looking to get your business or brand in front of a regional First Coast audience?
A sponsorship in First Coast Life online magazine could be an excellent choice. A leading storytelling and photography site spotlighting local entrepreneurs, creatives, community non-profits, and even pets around the First Coast, our magazine offers a unique opportunity to target a demographic interested in the region's thriving businesses, local characters, and community events!
We make you look like a Rockstar!
When you sponsor FCL, your cover, spotlight and profile page will appear in our online magazine as well as in our social media pages, and e-blast. Ensuring that it catches the eye of every reader who visits our platforms. The FCL website gets 25K+ visits each month, and 50+ new users every day, so your message will be seen by a wide range of locals, potential customers, or visitors to the area.
Whether you're looking to promote a special event, showcase a new product, or simply increase brand awareness, being a sponsor with FCL can help you achieve your goals. With a variety of page designs and placement options available, you can tailor your message to fit your specific needs and budget.
"My phone blew up with 85 text messages congratulating me on the great story. Coolest advertising I've ever seen. It literally tripled my business"
"I just love the story and thanks to Lucy for capturing the essence of my exciting journey of launching a new store. This is such a great way to get my story out there with video"
"My spotlight went viral on Facebook. Thank you Glenn Shuck and the team at First Coast Life for all that you do. You really helped put me on the map"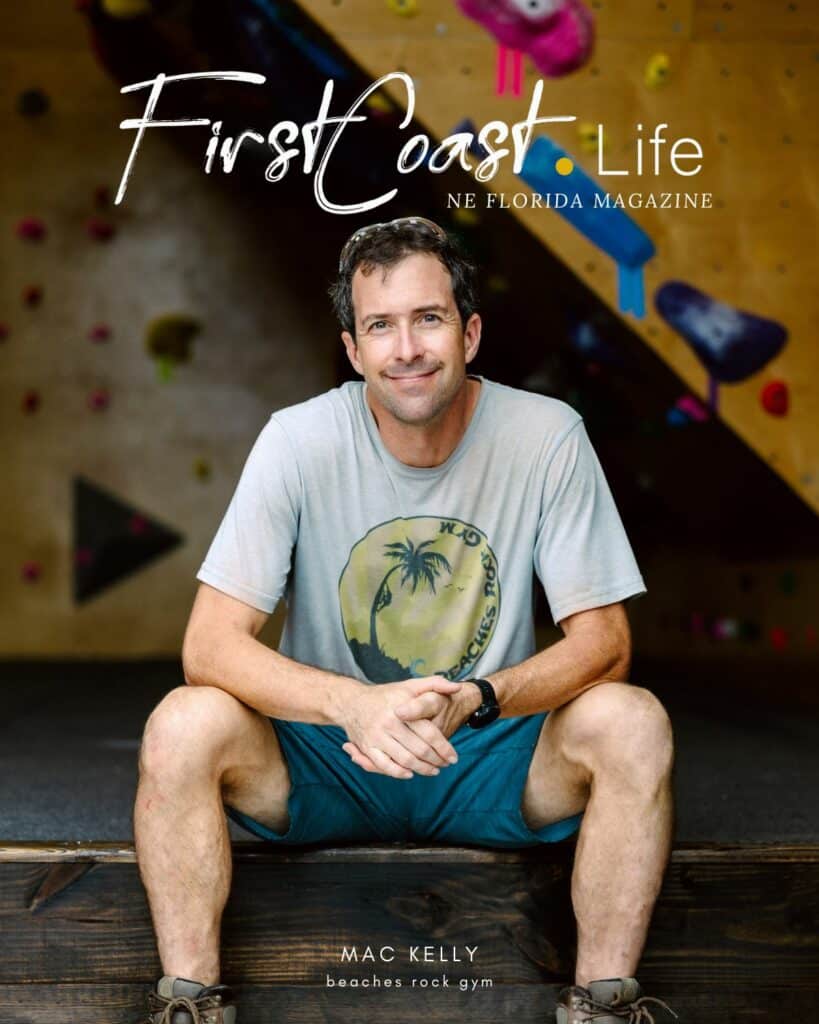 We want you to look good! Get your very own FCL Co-Branded Cover for your marketing to truly stand out, increasing awareness and credibility, and the ohh ahh factor.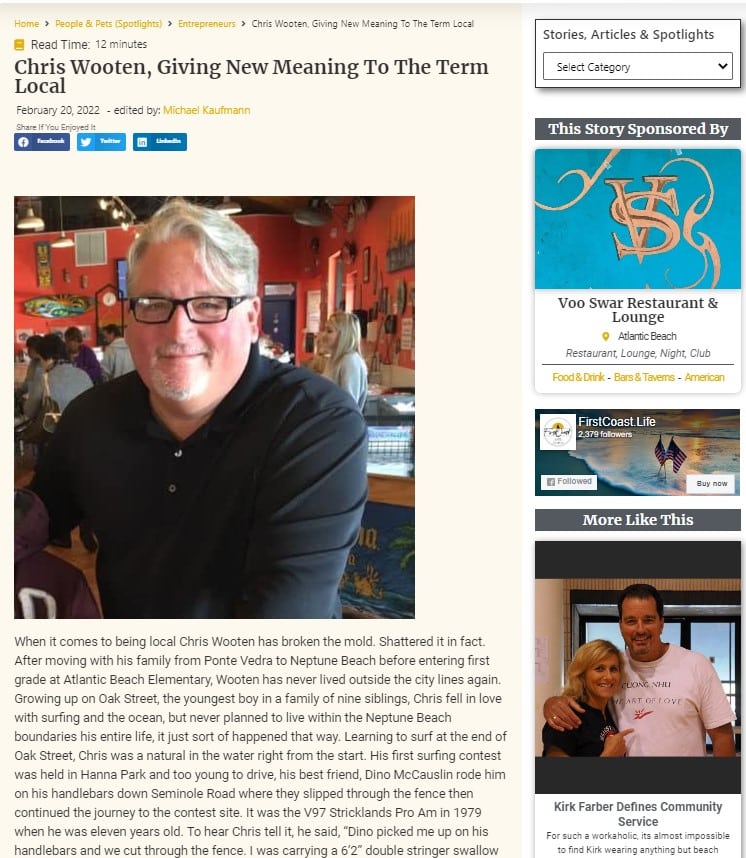 In your words. An interview Q&A style telling your great backstory, passions, and community activities. Touch fans old and new for even deeper connections and folks to know you better.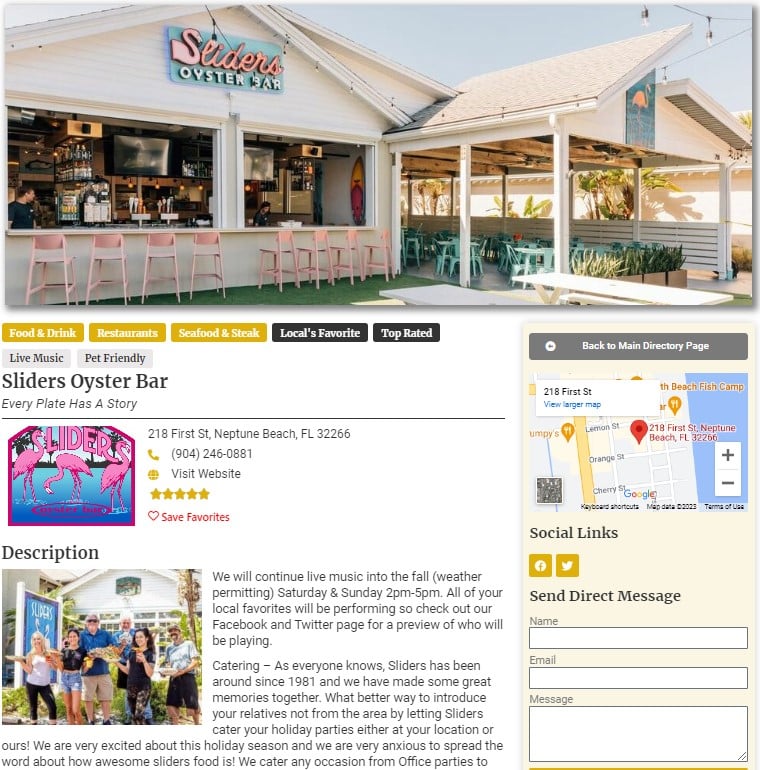 Create a permanent footprint on our site with a profile page highlighting your products or services. All posts include SEO optimization and are shared across all FCL social media channels.
FCL Cover image created with your great photo

Spotlight story on you and your business or cause

Annual Profile Page and SEO for Google search

Client Added into "Sponsors Directory" page on Website

Client Spotlight and Profile Page Posted on Social Media Platforms (FB/IG) and Newsletter

Client Ad Goes in Digital Magazine on Website

Quarterly Stories submitted to Social Media and e-newsletter (Re-Sharing Content)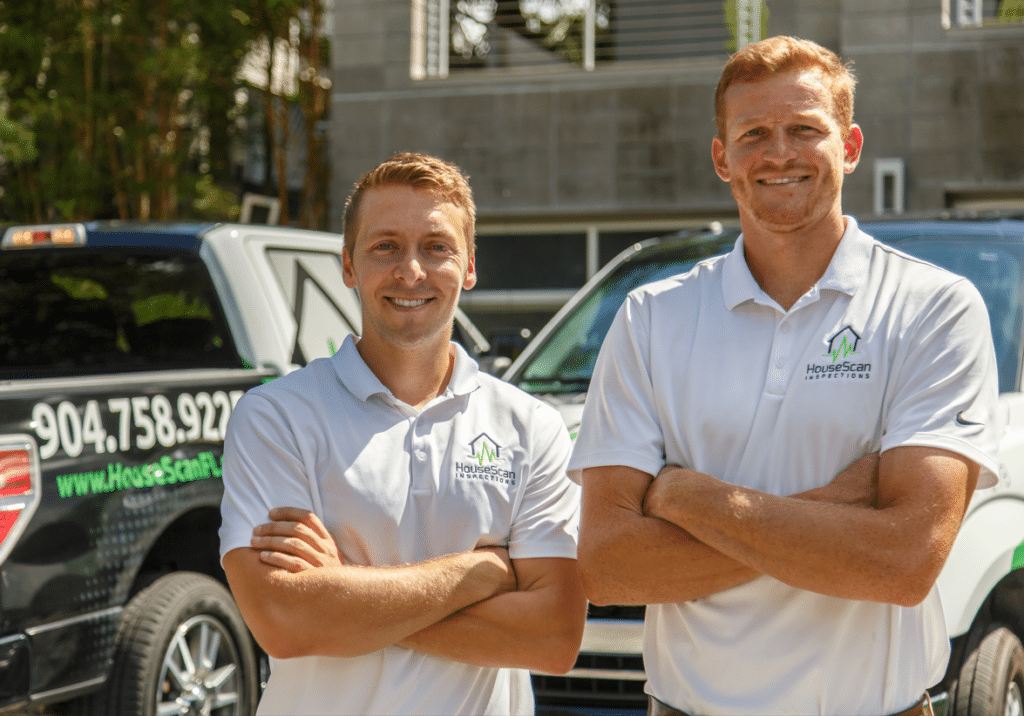 + Professional Photography
We understand the unique needs businesses & entrepreneurs have for promoting their enterprises. Well-executed photography is a powerful tool in engaging your customers.
First Coast Life was one of the first ALL Digital Magazines (no print) in NE FL started in 2020.
Our mission was to build a quality platform and offer simple sponsor bundles that make it extremely easy & affordable for business owners and creatives to market themselves, their products, or their services and get noticed by the community!
READY TO PURCHASE? Pricing Plans
Questions? Heck, we'll even start your "Profile Page" for you … Fill out the form, or just call 904-435-5200