Name: Elena Flores
Your Status: Guest
Title: Sharks Teeth
Location: Beaches
How long have you been interested in finding and collecting sharks teeth?
I've been shark tooth hunting for roughly 10 years.
Where all have you gone in search of?
I search from Vilano beach to Fort Clinch.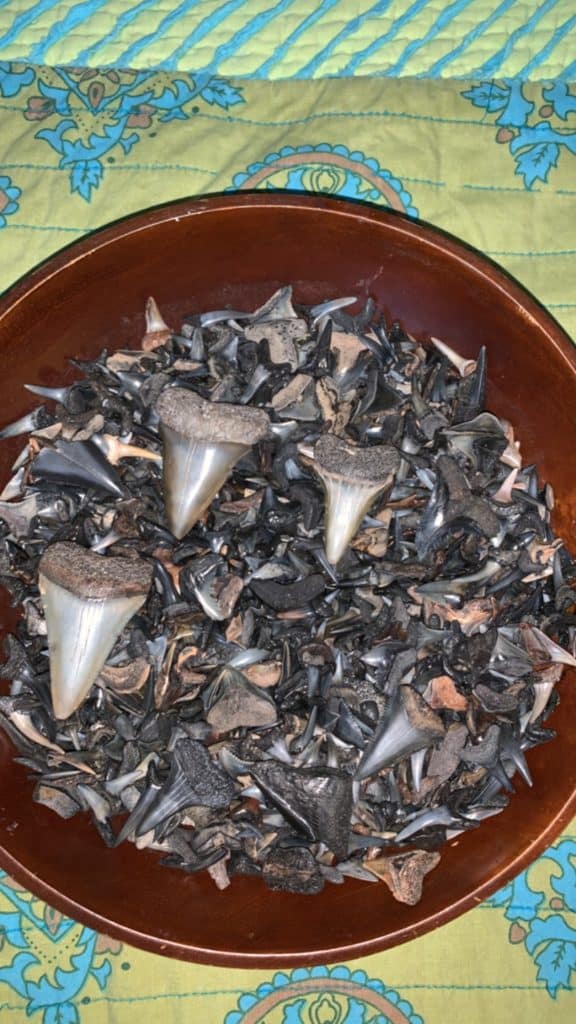 How many do you estimate you've collected?
I have an estimated 9000 teeth. Last time I counted it was over 8000- 3 years ago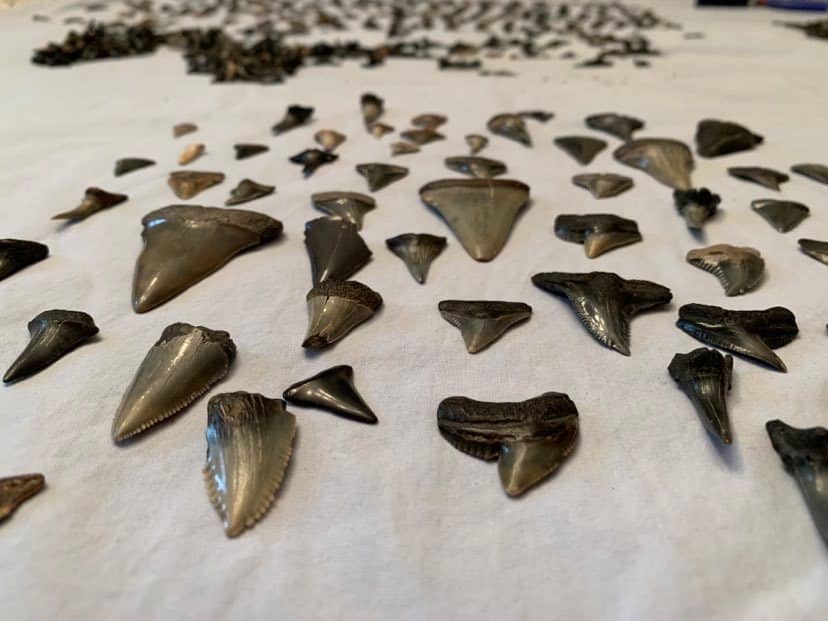 What size range of the teeth do you see?
I have some that are so tiny, I'm not sure how I found them, my largest being 2 inches long.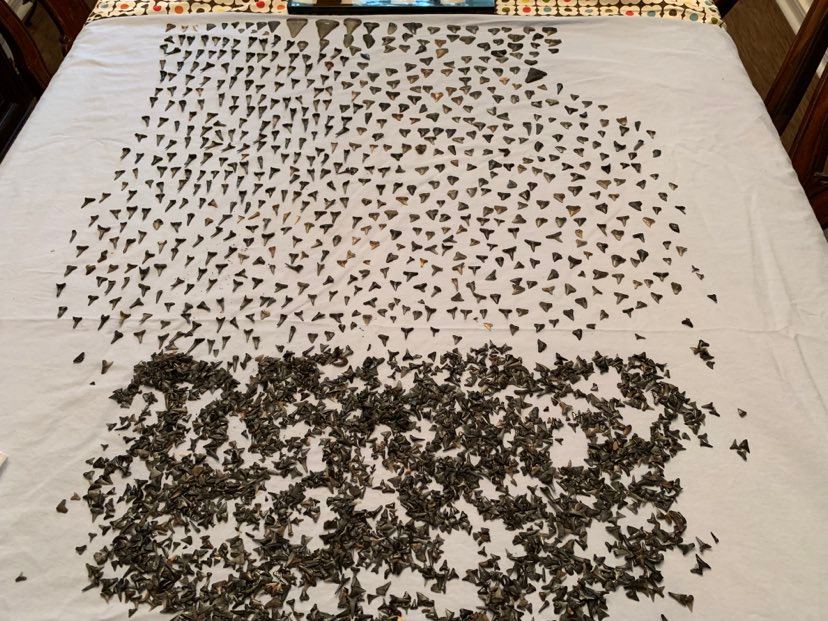 Most people have never seen one. Why are you so successful? Secrets please haha
I learned to find them by focusing on looking for black "junk" on the beaches, as most of them are black. Looking while the tide is going out is when I like to look. Where there is limestone, you'll find teeth. It takes lots of patience and hours of searching but once you find your first, it becomes a bit easier.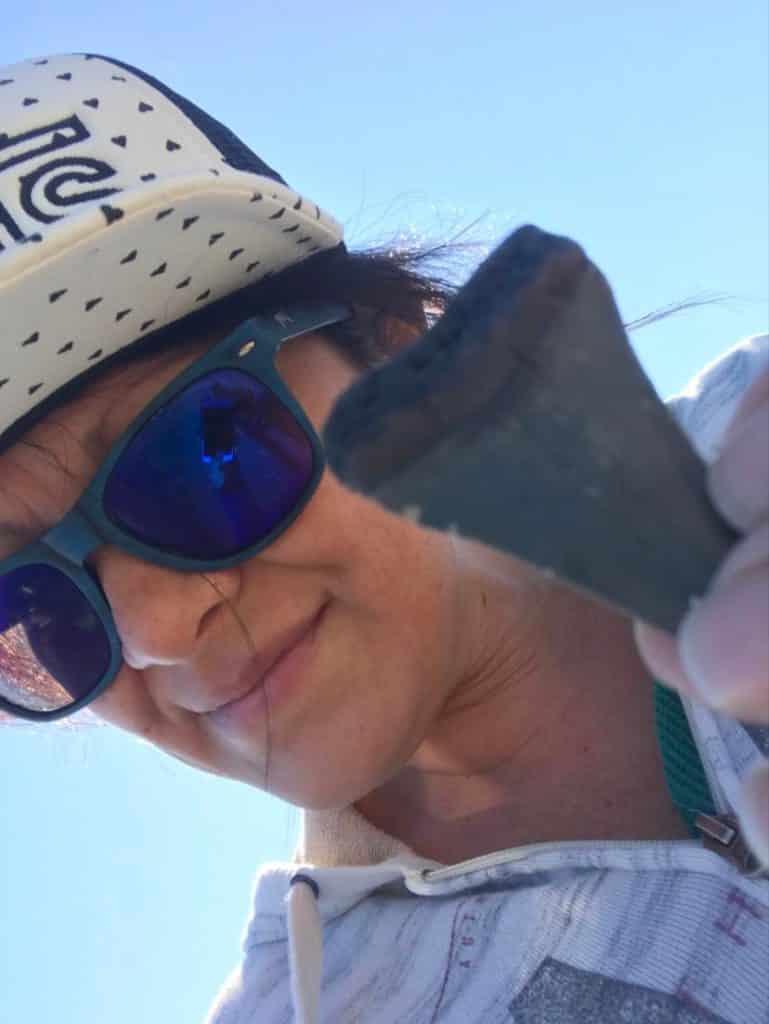 About the Author
Latest Posts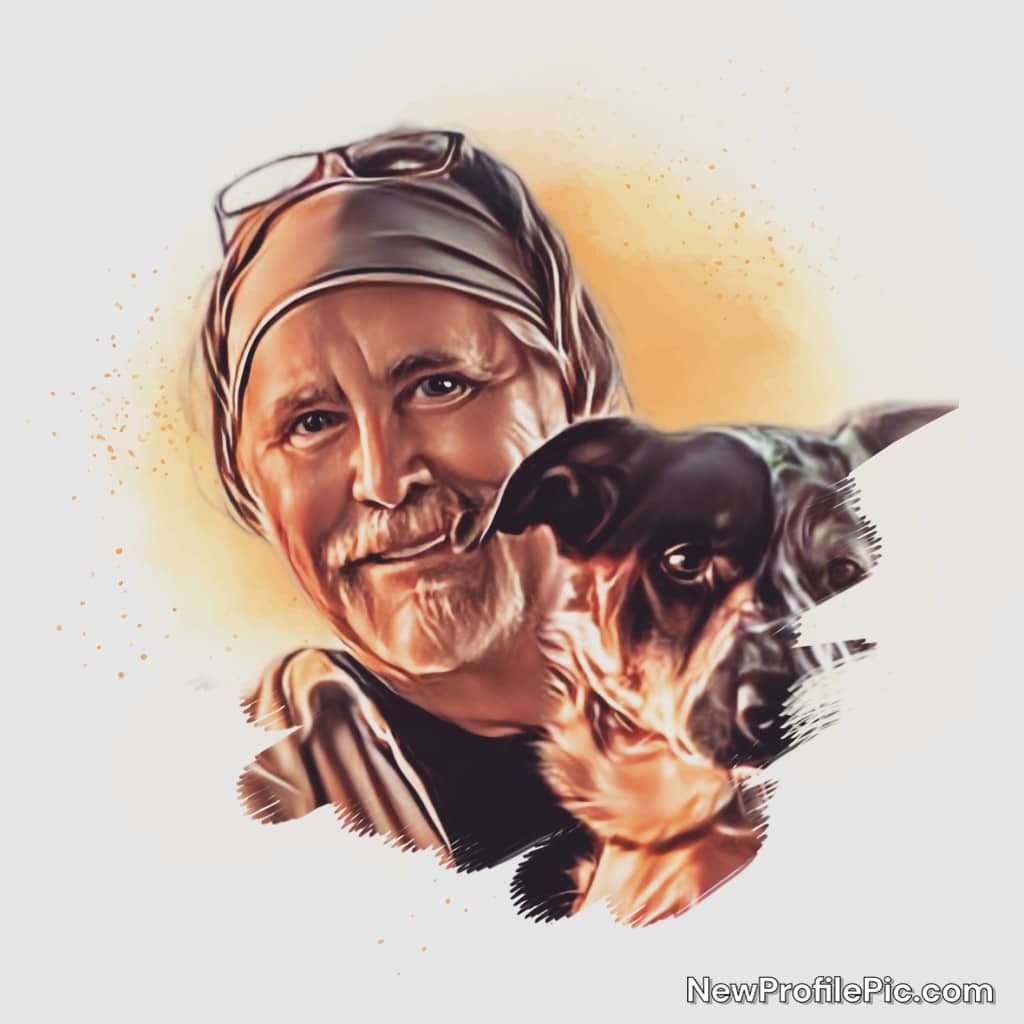 Glenn is the founder and publisher of First Coast Life. He is also a wonderful storyteller. Born on the 4th of July, he spends his spare time taking his camera and exploring everything beautiful this region offers with his rescue dog Callie by his side. He loves meeting new people and capturing the many beautiful moments and amazing local stories that showcase the true spirit of the area.