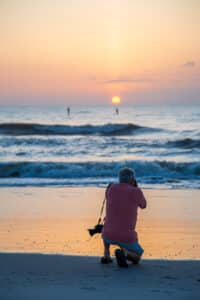 How long have you lived on the First Coast?
Moved from North Carolina to Jax Beach 4 1/2 years ago.
What part of First Coast do you reside in now?
S Jax Beach
What is your favorite part of the First Coast to photograph?
Love my morning walks on the beach. Somedays I go to the pier but most mornings are from 30th Ave S to Ponte Vedra
What type of equipment do you use?
Nikon d750 with Nikon lenses
How long have you been part of the hobby?
I was a commercial photographer in the 80s and 90s back in the film days. Sold my business in 2001 and retired. Moved here in 2017 and started my morning walks. Went to Costco and bought a Nikon "kit" camera and lenses and started shooting again. I started with a few "Favorites" stored in iPhoto and now I have over 10,000…
Do you do any type of planning before you head out to take photos or do you just wing it?
I just drive to my spot, find the walk over, and just see what the day holds. Sometimes I just look at the sky or on the sand for small inspiration
Are there any constants in your photography, if so what are they? (ie. subjects, editing, lens, etc.)
Use the same camera and take two lenses….a 28-300 and 10-20 zooms
How do you feel like social media has changed photography and do you think it's a good or bad thing?
Everyone is a photographer now with their phone cameras so the work and composition have to stand out to be seen
How would you describe your style of photography?
Saturated colors and interesting perspectives
Do you edit your photos right after your shoot or do you let them sit for a while?
I go home and have my morning coffee and start editing. I leave the house at 5:45 and usually back by 8 unless I'm shooting surfers
Where is your favorite place (or type of place) to take photos?
Anywhere
If you could live in any decade (with your current photographic gear), which one would it be and why?
90's. That was the golden age of advertising.
What photographer (current or historical) do you draw the most inspiration from?
Ansel Adams and his zone system of shooting b/w
What do you think is the most important component to producing great results? (camera, lens, light, editing, location, artistic vision, etc.)
The most important thing is composition and lighting.
Is there a ritual that you use to get into a creative zone?
I just love looking through the viewfinder and immersing myself in the world around you
What outside (non-photographic) influences (if any) shape your photography?
My surroundings typically
What advice would you give someone who just picked up their new camera on how to get started?
Shoot a lot and look at things from different angles, especially lighting and exposure
What is the goal of your photography? (A business, just to share on social media, gateway to adventure, etc.)
I want to share this beauty with others that can't get here
What is the best way for photographers to network?
Social media
Do you shoot with your editing style in mind, or do you edit based on the shot that you got?
It depends on the mood I'm in… I usually use pretty much the same settings every time.
Do you enjoy books? If so, any specific genre?
Not a big reader
Do you prefer to photograph alone, or in a group?
Alone. If I'm with a group I can't concentrate on my surroundings
What is your favorite photographic accomplishment?
My compilation of commercial work
If you had a question you would like to ask another photographer what would it be?
How do you get inspired every day?
Is there anything else that you want to tell everyone?
I just love what I do
How can we see your work?
John's Listing
About the Author
Latest Posts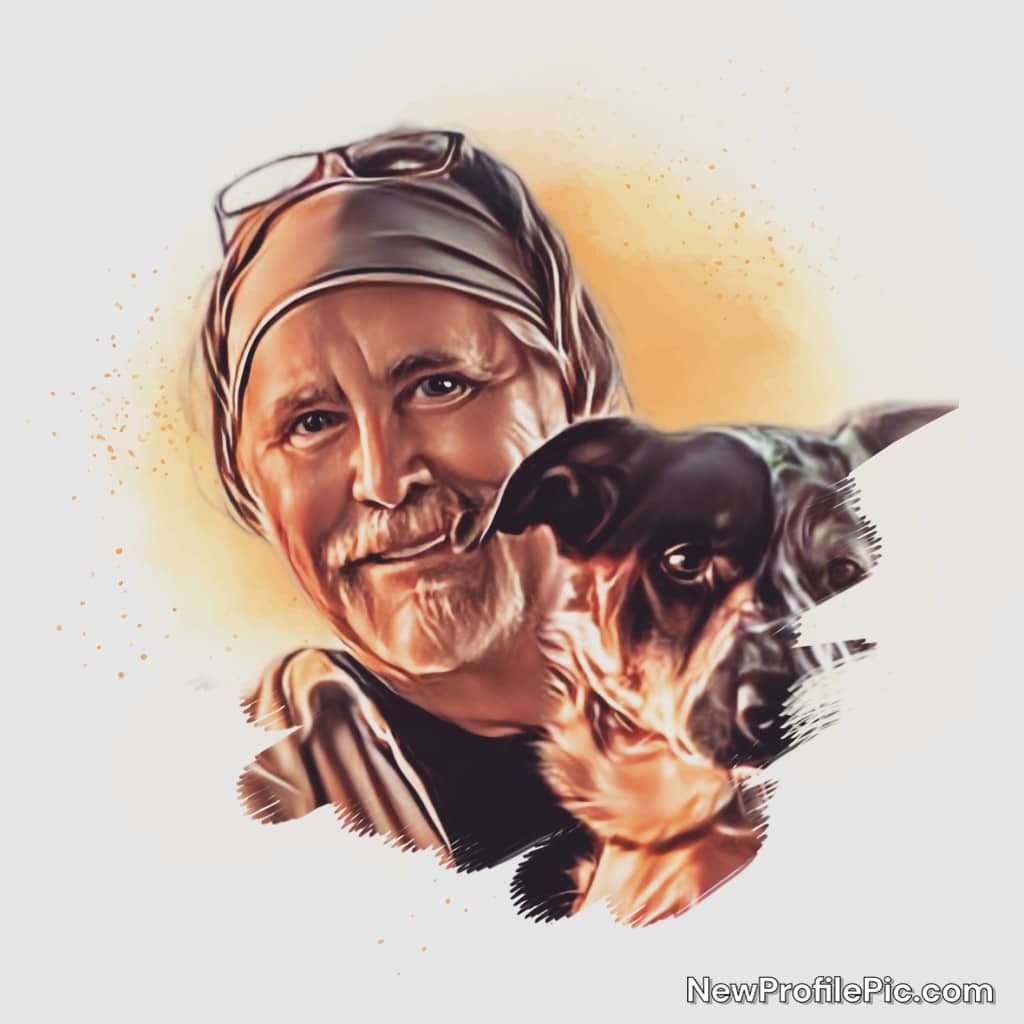 Glenn is a local publisher, visionary, and entrepreneur. He is also a wonderful storyteller. He spends his spare time taking his camera and exploring everything beautiful that his hometown has to offer, with his dog Callie by his side. Because of Glenn's outgoing and friendly personality, he has been able to capture many beautiful moments that show the true spirit of the area. His photos have been featured in several local magazines as well as on postcards, calendars, and fine art (over 1,000 sold). Glenn's passion for photography and love of his hometown is evident in everything that he does.