Derek A Hess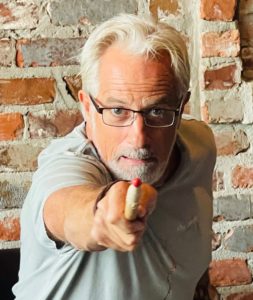 Have Sticks Will Travel
What part of First Coast do you reside now and how long have you lived there?
San Jose/ Southside
When did you know you had an interest in music?
I guess after a few years of formal piano lessons starting at very young age, and then having an older brother who was a teen in the late 50's and his band practiced in my bedroom at our home in Atlantic beach..rock n roll of course and I had to get in to it!
Did you start with any specific instrument and migrate to other instruments?
Piano at age six, then Alto Sax in Jr high school then drums.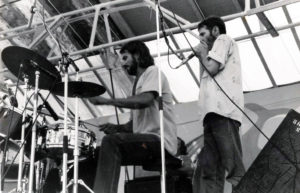 Are you currently in a band (or bands)?
At my age, I pretty much free lance with several bands, make myself available when possible.
Who is your favorite musician or what musician influenced you the most?
That's a loaded question, too hard to narrow down to one musician or band, Id have to say early on was really influenced by The Beatles, Yardbirds, The Stones and early Fleetwood Mac when they were a Hard knocks British Blues Band, and then of course Hendrix, Cream and The Band..Big Band era music and classical composer Claude Debussy..early seventies Stevie Wonder and a host of Bluegrass bands.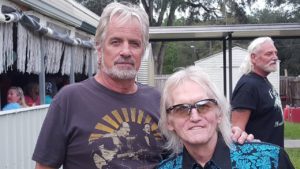 Are there any specific memories or highlights of your career that you would like to tell us about?!
Well of course the pleasure and honor to be a part of The Rossington Collins Band, whose first album has been noted as a classic. In spring/summer of 1978 did a run with folk singer Melanie that was topped off with an incredible headlining spot at a folk festival in Switzerland on the banks of Lake Geneva..what a gas..huge crowds outdoors with the snow covered Alps boxing us in. Then traveled by train, first and last one I've ever been on, over to get our fill of the Montreux Jazz Festival in France with all of the present day greats.
Did some touring in Canada with a young Derek Trucks and then in South Florida where we opened for Bob Dylan a few times..crazy seeing that legend up close and personal, quiet fella but cordial. Then I guess the show stopper was while in Cape Cod hanging with my oldest brother between alums being in post production, we hopped in a friends Boston Whaler and trekked over to Martha's Vineyard where The Band was performing with Carly Simon, Livingston and Alex Taylor. They headlined and I managed to get a few minutes in Levon Helm's ear where upon he asked me to sit in..just wow! Might as well been the Beatles… needless to say that was a lifetime highlight, got some pictures to which I 'll try to share.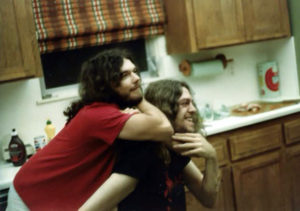 What area bands or musicians are at the top of your list to go out to hear?
Don't really get out much but when I do I really enjoyed Smokestack. Some really great guys and fine players. They have a great roster of blues and rock tunes with great vocals.
Do you have a favorite venue that you enjoy playing locally?
Here in Jax probably Whiskey Jax Baymeadows and in St Augustine San Sebastian Winery and the newly renamed Fish and Oyster House, formerly Creekside Diner.
Do you have any gigs coming up to tell our readers about?
Nothing I can confirm presently, but I do sit in with Tony Scozzaro & Friends fairly often. That's with Jeff Ganz and Barry Rapp.
What is the best way for musicians to network?
I think every musician probably has their own method, mine has always been old school, word of mouth, try to keep yourself in playing shape and be available. The phone works pretty good for me.
Are there any local venue owners/managers that you would like to rave about?!
Tom Fisher and Adam Fontaine own and operate Whiskey Jax. They have a good reputation for not lowballing bands.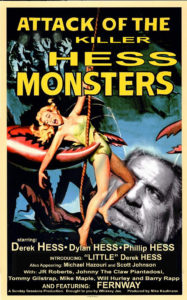 If you had a question you would like to ask another musician what would it be?
How much you paying me for the gig? And what time are we done?lol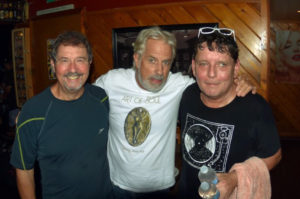 Is there anything else that you want to tell everyone?
Just maybe like to give a shout out to all my musician buddies out there that have run that road for so many years, made great music and great fellowship together..man they really mean a lot to me..and tip of the hat to the great ones we've lost..too many too soon..and so thankful for my time on this earth to catch the magic of all of the great music I've had the pleasure of listening to in my lifetime. Thank you Lord!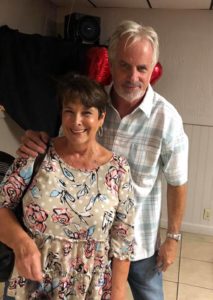 Email Address