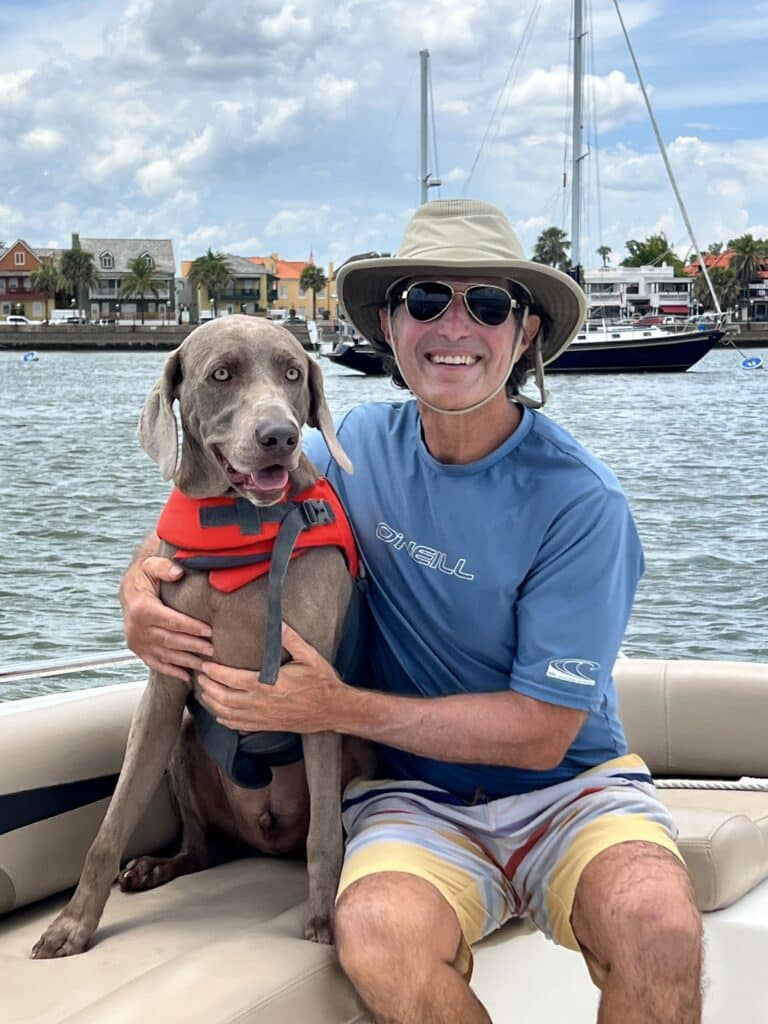 Hey Andy so nice to meet you and Arlo. You guys are pretty popular in St. Augustine for sure! Kick us off and tell us in what part of the First Coast do you reside now and how long have you lived there?
I live in Saint Augustine Beach and have been here full-time since 2019.
What is your favorite part of the First Coast to photograph?
We moved to Saint Augustine because we fell in love with its history, beauty and charm. So, Saint Augustine is my favorite part of the First Coast to photograph.
What type of equipment do you use?
I have a Sony RX-10 IV and an iPhone 12 Pro Max.
How long have you been part of the hobby?
Since 2019 when we moved to Saint Augustine full time.
Do you do any type of planning before you head out to take photos or do you just wing it?
I usually have a vision before I head out but not a specific plan. If I am photographing a sunrise I look up in the sky when I leave my house and decide where to go to best capture what I am seeing. It might be the beach, downtown Saint Augustine or other picturesque destinations around town. Wildlife photography typically takes more planning.
Are there any constants in your photography, if so what are they? (ie. subjects, editing, lens, etc.)
I try to challenge myself to take new and different photographs. I take a lot of sunrise photos and my Weimaraner Arlo is almost always with me and I try to incorporate him into my photography whenever possible. Also, I really enjoy taking rainy day reflection photos. I am probably familiar with every puddle in downtown Saint Augustine.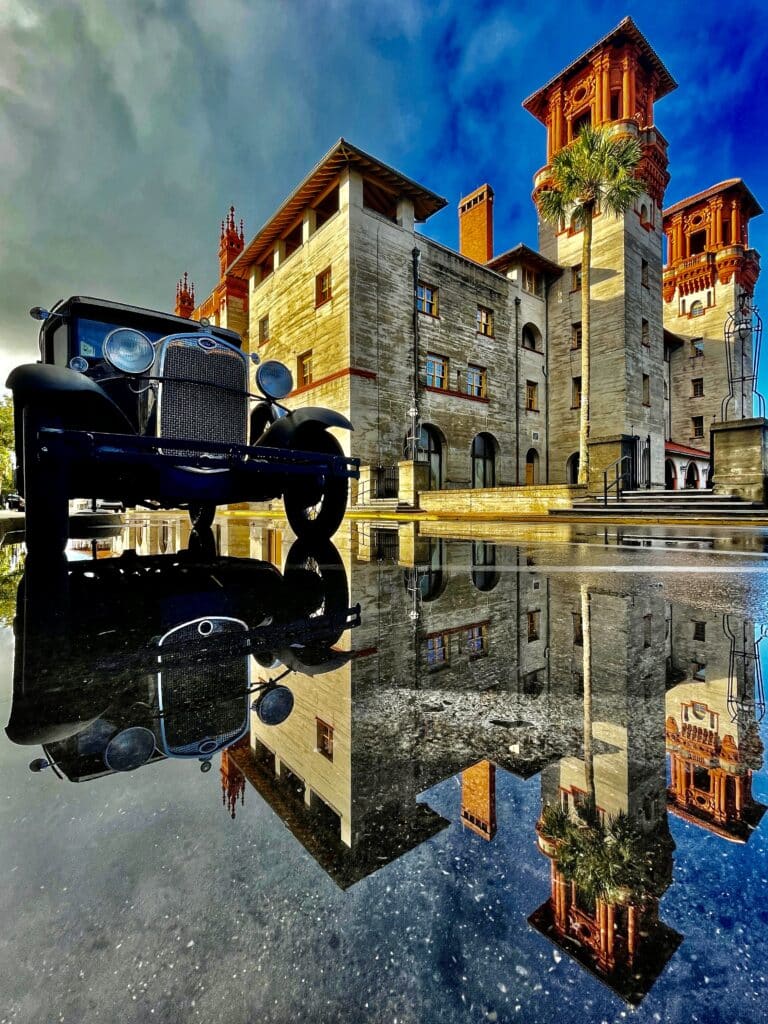 How would you describe your style of photography?
Being relatively new to photography I try to avoid having a specific style as I want to experience all styles of photography. Some of my favorites right now are Nature, Landscape, Sunrise/Sunset, Reflection and Pet photography.
Do you edit your photos right after your shoot or do you let them sit for a while?
I try to edit my photos the day I take them. Often, if I want to post a sunrise pic, I edit it immediately so that I can post it timely.
Where is your favorite place (or type of place) to take photos?
I have many favorite places to take photos. In Saint Augustine, I love to take photos downtown at many of our local attractions as well as at the beach. I also love to travel and have been to the Galapagos, Yellowstone and Alaska in the past year. When traveling, I am on the move from sunrise to sunset trying to see, enjoy and photograph as much wildlife and landscapes as I can possibly squeeze into each day.
What photographer (current or historical) do you draw the most inspiration from?
When I was young, I was always drawn to the majestic photos of Ansel Adams. After we rescued our first Weimaraner of course William Wegman became a favorite of mine.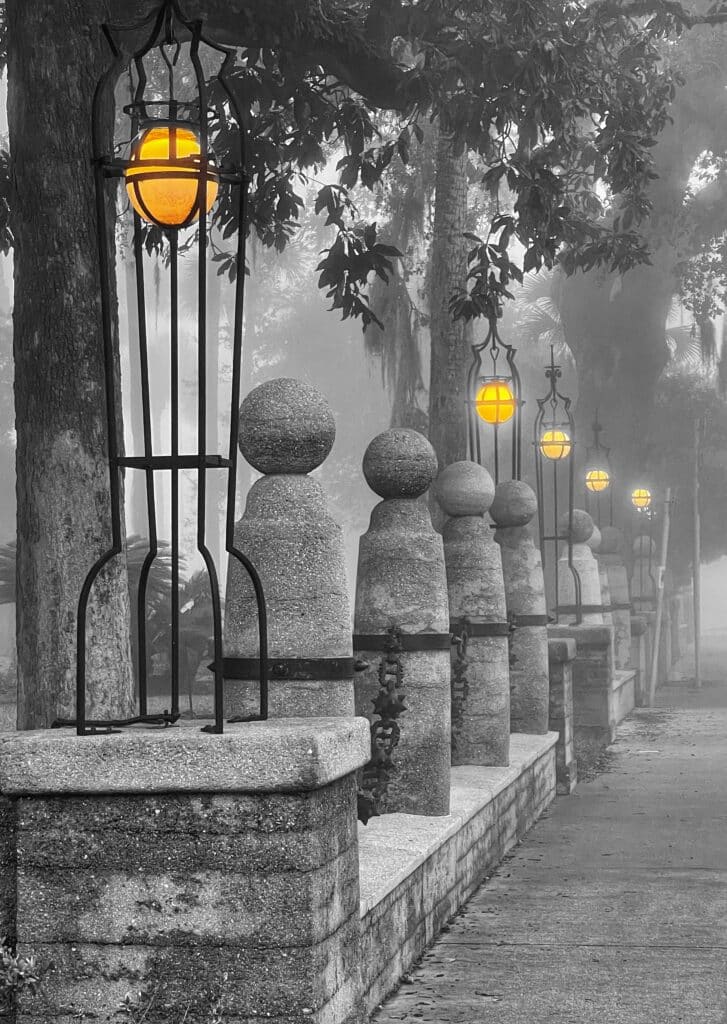 What do you think is the most important component to producing great results? (camera, lens, light, editing, location, artistic vision, etc.)
While all of these components are important I think for me it has to be artistic vision. So often I will encounter other photographers at a point of interest. All may be seeing a similar scene, but it takes vision to see things that might set your photos apart from the others.
Is there a ritual that you use to get into a creative zone?
I just follow Arlo around. Seriously, I don't have any ritual. I often feel as if I am looking at life through a lens and envisioning how what I'm seeing would look like as a photograph.
What outside (non-photographic) influences (if any) shape your photography?
My love of nature and wildlife. Being able to memorialize some beautiful moment in time in a photograph really motivates me.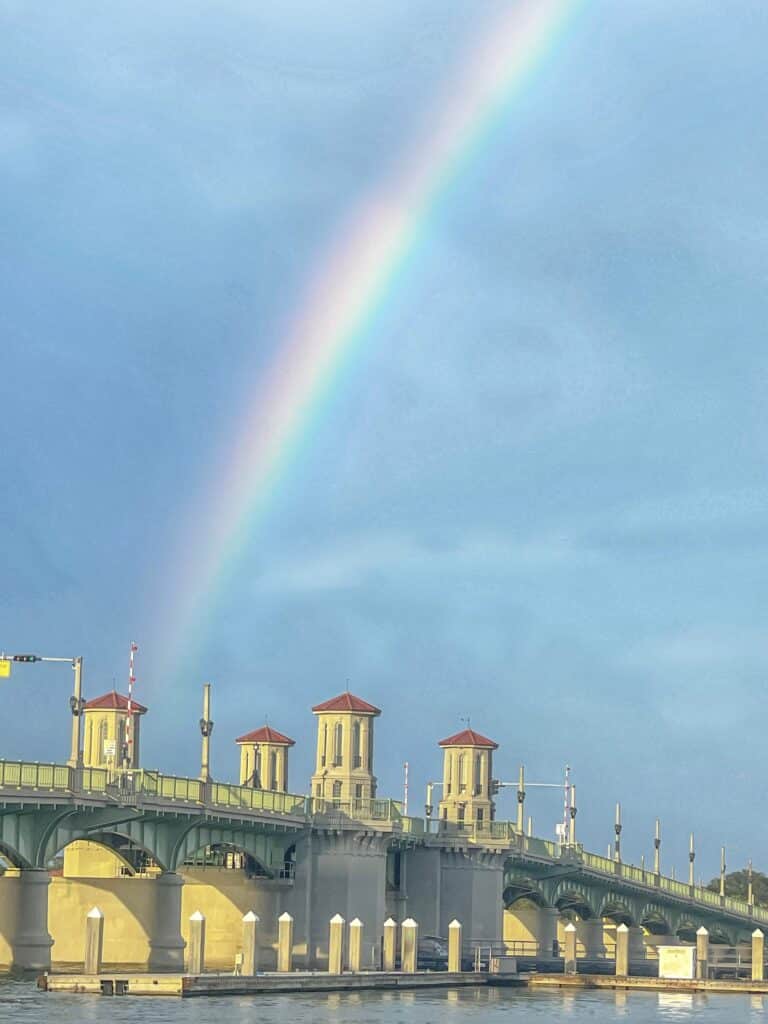 What advice would you give someone who just picked up their new camera on how to get started?
First, educate yourself about the fundamentals of photography so you know the components of a good photograph. Second, read the camera manual so you know the camera's capabilities and how to best use its features. Third, just get out there and take as many photos as you can in varied situations.
What is the goal of your photography? (A business, just to share on social media, gateway to adventure, etc.)
My photography goals are twofold. First, to help put a smile on people's faces. Most days I post to social media. When COVID started I received many comments on how my photos helped people cope when they could not always get outside to see things for themselves. I remember one in particular where a nurse, exhausted after 16 hours at the hospital, commented that seeing my photo helped her recover from her stressful day. After that, I committed to myself to post every day and I did so for the next 500 days. There are so many incredibly kind people in Saint Augustine and I get so much more joy out of posting than the effort I put into it. Second, I use it to pursue my passion for nature and wildlife. Seeing nature and wildlife up close is phenomenal and having a photograph to remind me of the encounter makes it that much more special. I have a slideshow on our big-screen tv that has grown to well over 1,000 photos.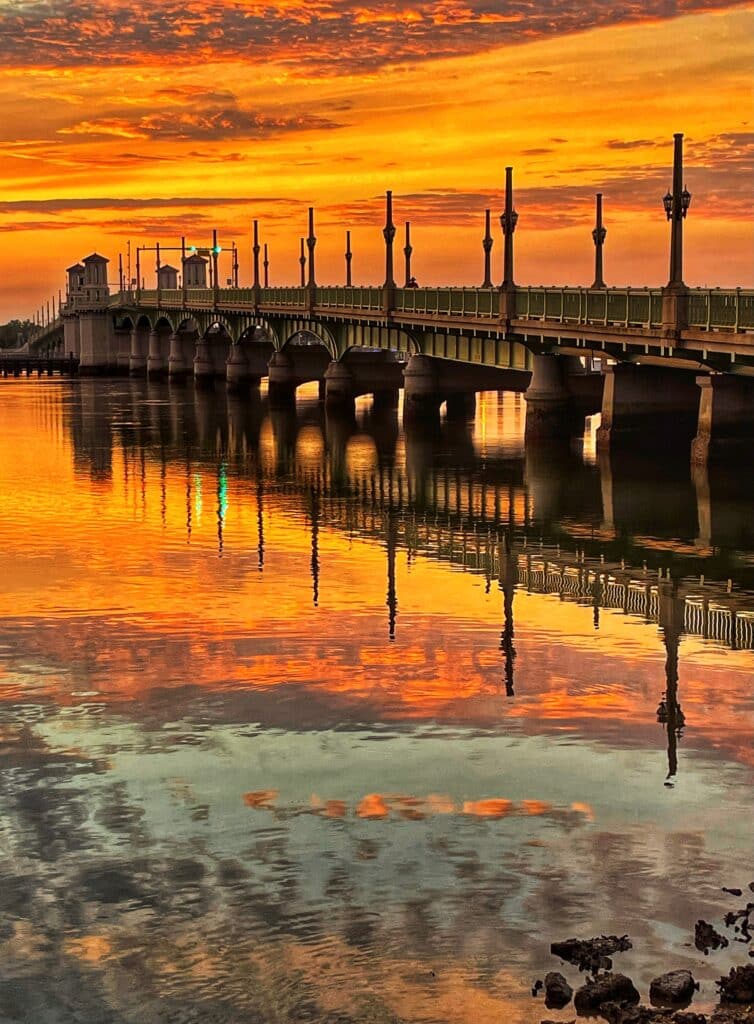 Do you shoot with your editing style in mind, or do you edit based on the shot that you got?
I pretty much have an idea of what the final edited photo should look like when I take the shot, so I guess the answer is with my editing style in mind.
Do you prefer to photograph alone, or in a group?
I prefer to shoot alone. I consider myself a photographer of opportunity. I rarely stage a photo and often do not know what photographic opportunity might present itself. The peace and tranquility of being alone allows me to completely focus on what I am seeing and trying to photograph.
How do you feel like social media has changed photography and do you think it's a good or bad thing?
Based on my own experience, social media has changed photography in a very positive way. It has allowed me to connect with an audience that would otherwise be unreachable to me. I love it when my photos evoke fond memories. People have shared many stories with me about personal and poignant connections they have with the objects in my photographs.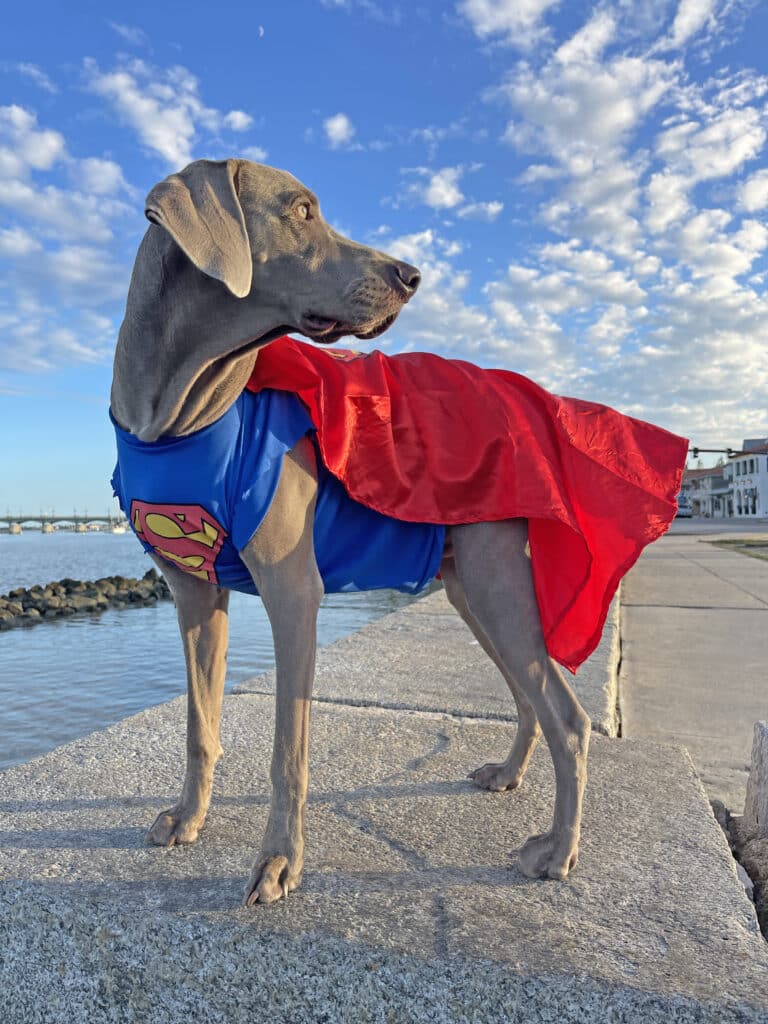 What is the best way for photographers to network?
I've met many local photographers just being out there taking pictures. Also, I belong to some online photography challenge groups where I've interacted with photographers from all over the world.
Do you enjoy books? If so, any specific genre?
I mostly read history and biography books.
What is your favorite photographic accomplishment?
I post many photos of my Weimaraner Arlo. People regularly recognize Arlo around Saint Augustine and even when we travel around Florida. People have contacted me from all over the country asking if they can meet him when they next visit Saint Augustine. To this day I am shocked every time he is recognized.
Is Arlo cooperative when you photograph him?
Photographing Arlo is not quite as easy as some might think. He is very obedient, but if I ask him to stay his ears tend to go back and he looks sad. So, I tend to tell him to "wait" in a particular spot. He can then relax. I then wait until he sees something that catches his attention. Usually, it's a dog or person in the vicinity. It might also be a sound. He will then fixate on that thing. That's when his ears go forward and present a more photogenic posture.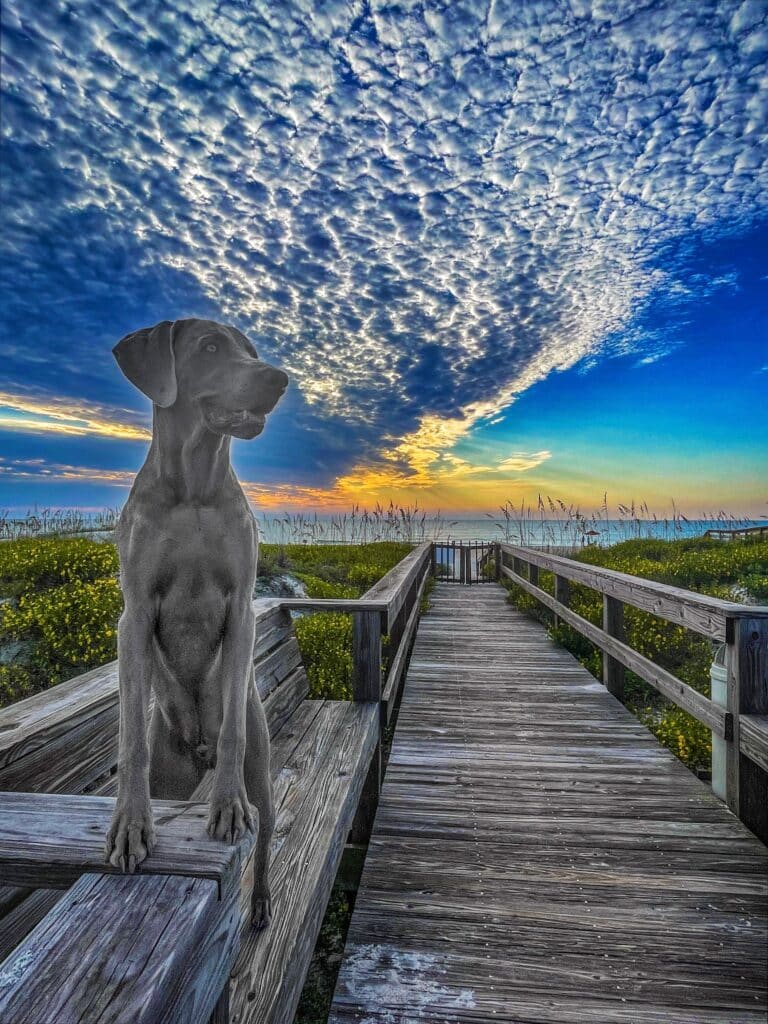 If you had a question you would like to ask another photographer what would it be?
What is their favorite equipment to use for the type of photography that interests me such as wildlife and sunrise/sunset?
Is there one thing that you credit for improving your photography?
I enjoy participating in online photography challenges where the moderators select different categories every week which can be very creative. This forces me to practice and learn different photographic techniques I might not otherwise even know to do. Also, observing and analyzing the exceptional work of others allows me to learn from their work and really motivates me to improve.
What's the best thing for you about living on the First Coast?
How I feel as if I am on vacation every day. It is just so beautiful here from the weather to the beaches to the history and the people. The people I encounter tend to be very happy which really sets the First Coast apart from most other places I have experienced.
How can we see your work?
I do not sell my photos so I don't have a website. I post regularly to the "I Love Saint Augustine" Facebook group. If you click on my profile picture in the group you can see all my posts. At times I post travel pictures on my Facebook. While I do not sell my photos, I regularly give away my images and simply ask people to consider making a donation to charity in return.
About the Author
Latest Posts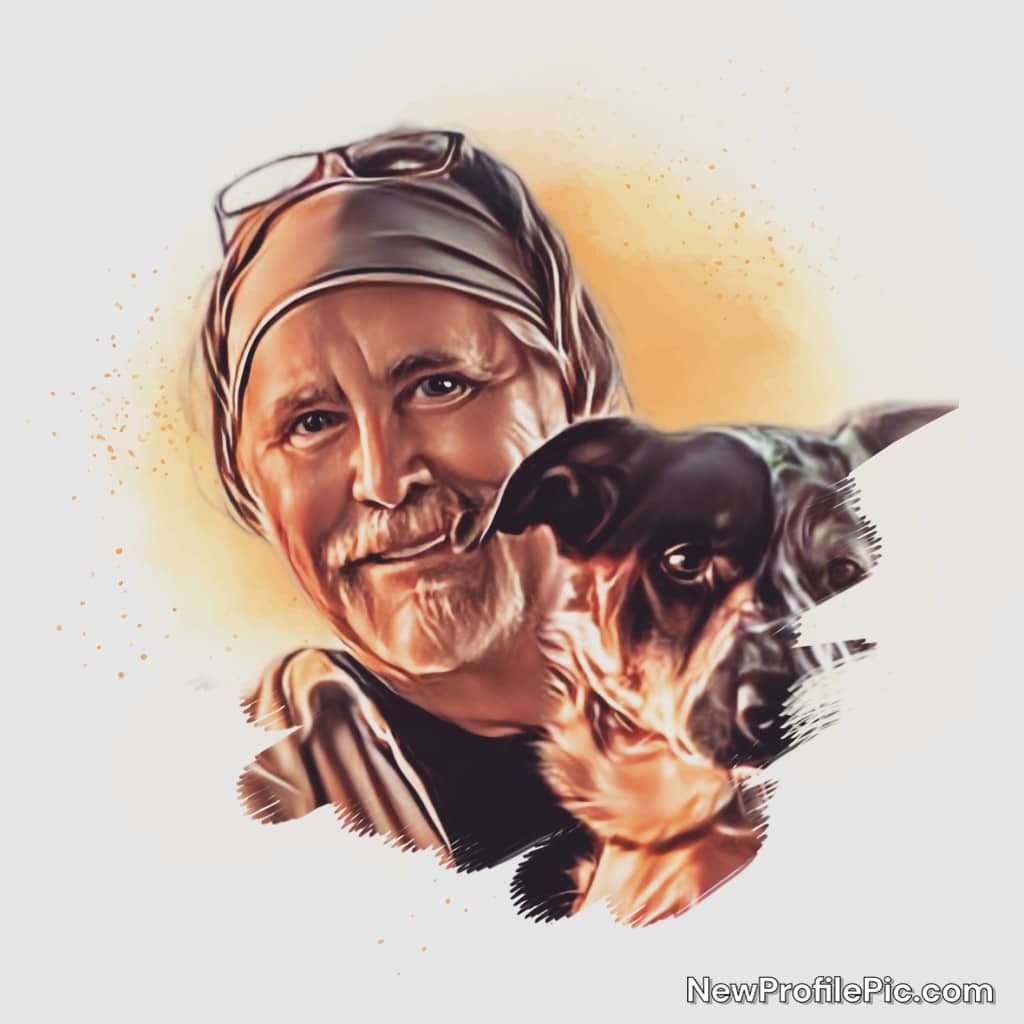 Glenn is the founder and publisher of First Coast Life. He is also a wonderful storyteller. Born on the 4th of July, he spends his spare time taking his camera and exploring everything beautiful this region offers with his rescue dog Callie by his side. He loves meeting new people and capturing the many beautiful moments and amazing local stories that showcase the true spirit of the area.