Perfect Isn't Easy, But It's Me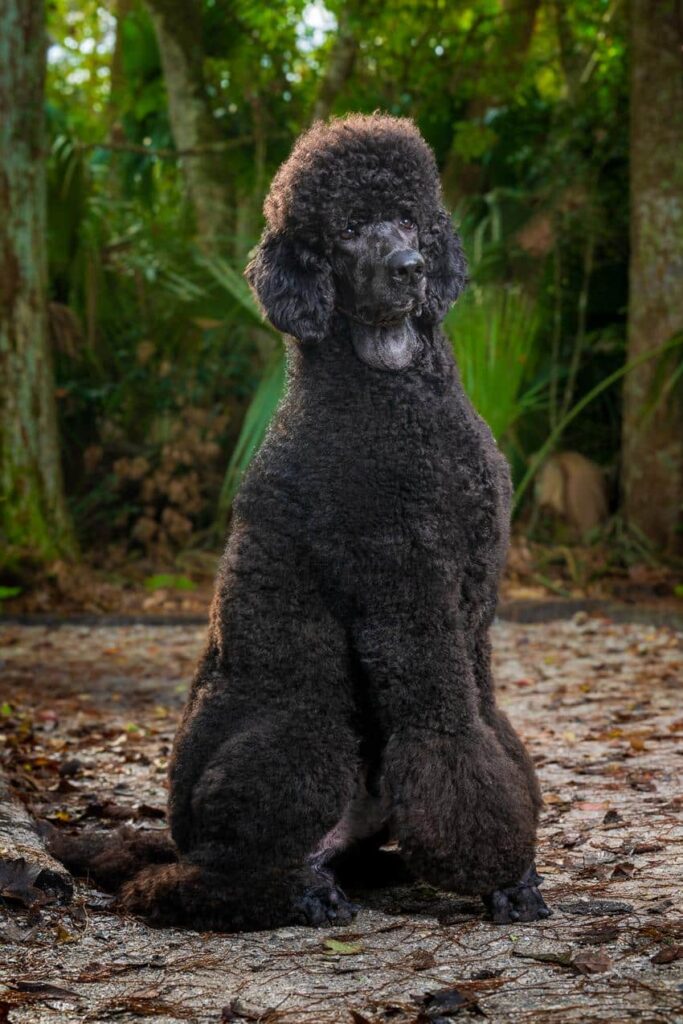 Thanks for your time Zuko, and owner Carmen. How old are you and where do you live on the First Coast?
I will be 2 on March 20th, I live by my mom's work in Orange Park.
What breed are you? Do you even know? Best Guess?
I am a blue Standard Poodle. I may look black at first glance, but I am starting to see more gray streaks every day!
So how did you come to the Noonan family?
My mom found an awesome breeder here in Jacksonville called Knight's Standard Poodles.
Describe your pawfect day
My perfect day would start off going to Riverside Arts Market to strut my stuff and get pets from everyone than after go to Tillie Fowler Park to run around in the dog park. Then come home and sleep the rest of the day.
What things don't you like?
I like freeze-dried treats of all kinds, chasing cats outside (I would never hurt them of course), going to the pet store to strut my stuff, pets from strangers, and my mom.
Are you ever naughty?
Too naughty, but I always get away with it.
Favorite walk?
Tillie Fowler Park
Any little pups?
I'm too young for that sorta stuff! I just want to have fun!
What do your Pawparents do?
My mom is in the Navy and flies on those noisy, huge, metal birds in the sky
What's the best thing for you about living on the First Coast?
All the dog-friendly parks around! Lots to explore! I could do without the heat though
Anything else to tell the other dog families? Favorite charities? Favorite Veterinarians?
I would like to let people know that standard poodles aren't frou-frou dogs! We may look fancy, but we were bred to be duck retrievers. Our goofy haircut even comes from the days when we were used to retrieving ducks in the cold waters of Germany. That's right; we are a German breed, not French. So if you're looking for a smart, non-shedding family dog, please consider a poodle like me! We come in three sizes and all colors and patterns except merel!
photos Meet Pet Photographer Joan Walker
About the Author
Latest Posts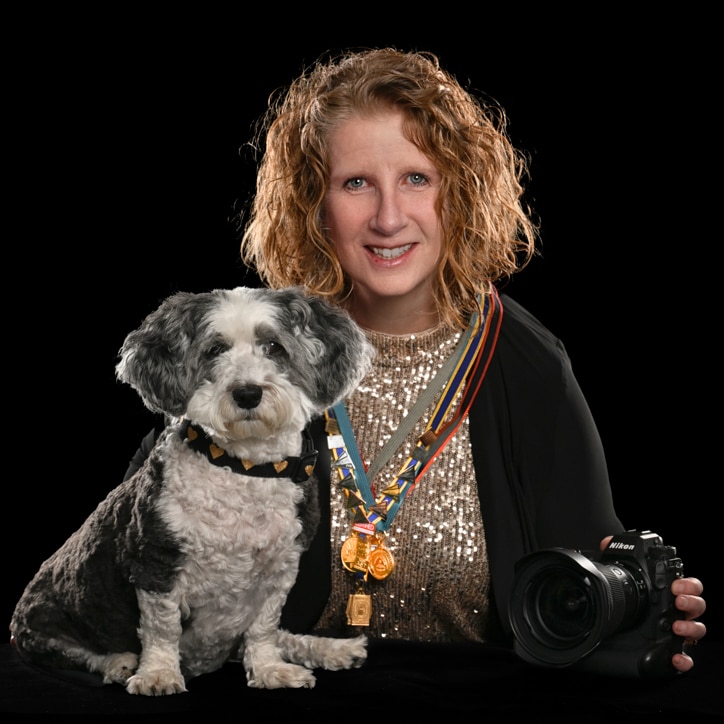 Author of more than 28 dog and dog training books, writer of hundreds of dogcentric magazine articles, and internationally awarded pet photographer of more than 1000 canines, Joan H. Walker relates that her life has literally gone to the dogs.
When she's not photographing or writing about dogs, she is, you guessed it, spending time with her dogs. Walker is currently owned by four Havanese and is the chief pawtographer at Jacksonville, Florida's Joan H. Walker PAWtography.