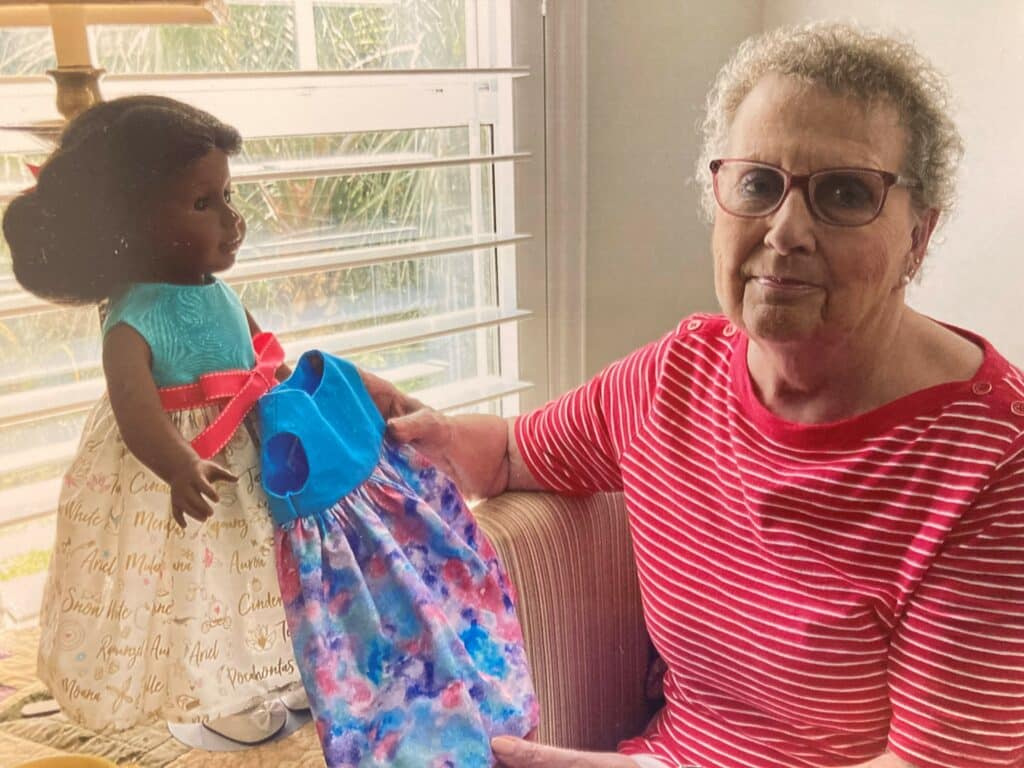 Hi, come on in!
As you enter my home, right away you will see a doll on the entryway table. Across the room, three more dolls dressed in princess dresses (my current favorite). After that, more and more dolls! One would think a little girl lives here…but no just me, Kay a.k.a. "Mom" or "Nana". My wonderful and helpful husband Jake and our two dogs live here as well.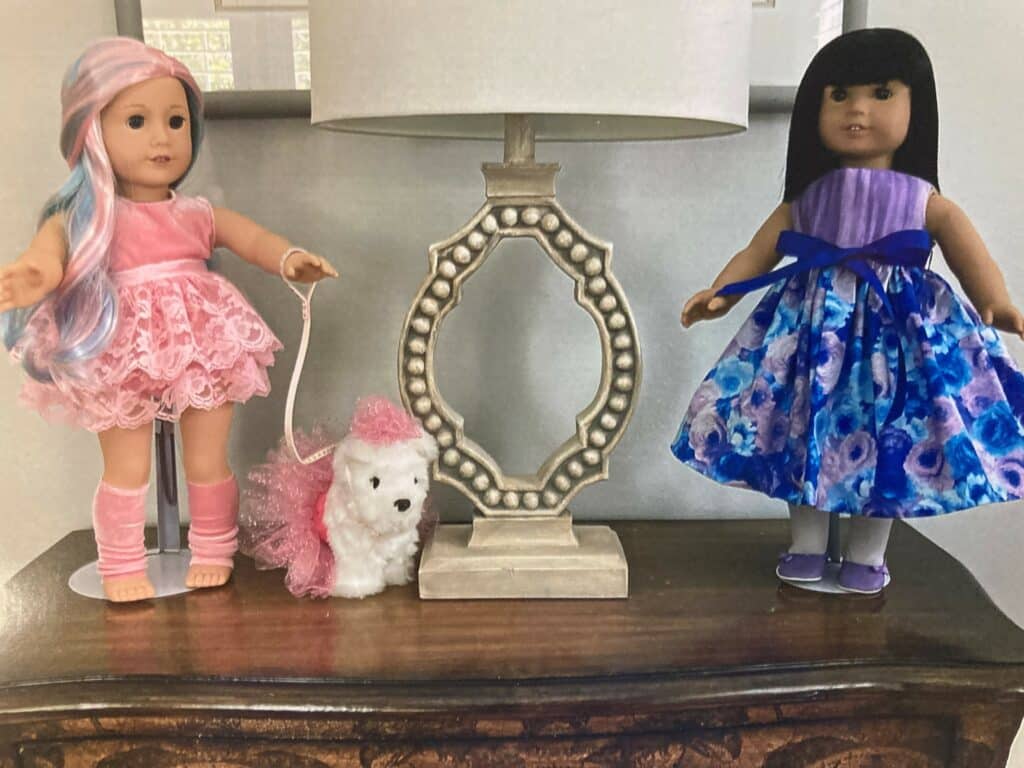 Where is your work space and what brings out your creativity?
I like to call my work space "my happy place". I am surrounded by lots of windows and sunshine. Lots and lots of sunshine as well as my favorite chair, my T.V., a desk, my paint table and my sewing table. I have them all lined up in front of the windows so I can always see something beautiful. I love looking out at the trees, birds, animals, water, flowers and all of the Florida sun. Did I mention…NO SNOW!!! How could anyone not be happy here?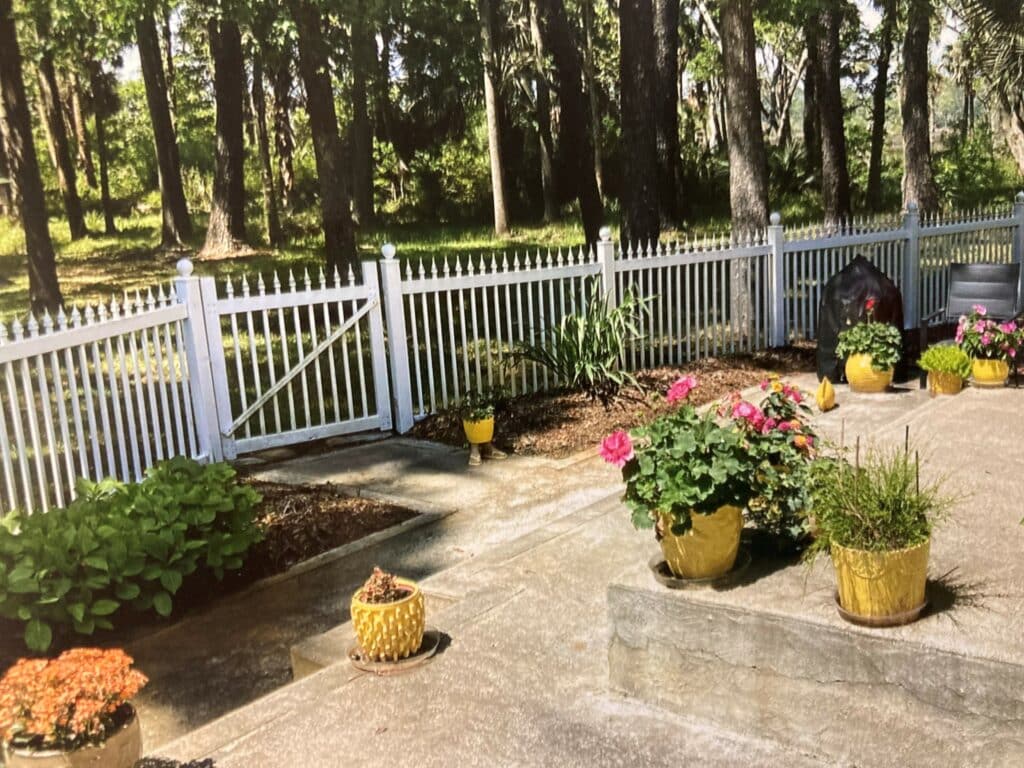 How did you begin doing what you do?
I thought I would try my hand at sewing a few doll outfits after our first granddaughter fell in love with American Girl dolls. I bought my first (and only) pattern. It looked like gibberish to me and far more complicated than I found necessary. I felt like I could do better and make it much easier and it turned out that I could! Let's get one thing straight, I'm not a seamstress. My sewing machine and I have a complicated relationship. I love hand sewing and seeing my own ideas come to life before my eyes.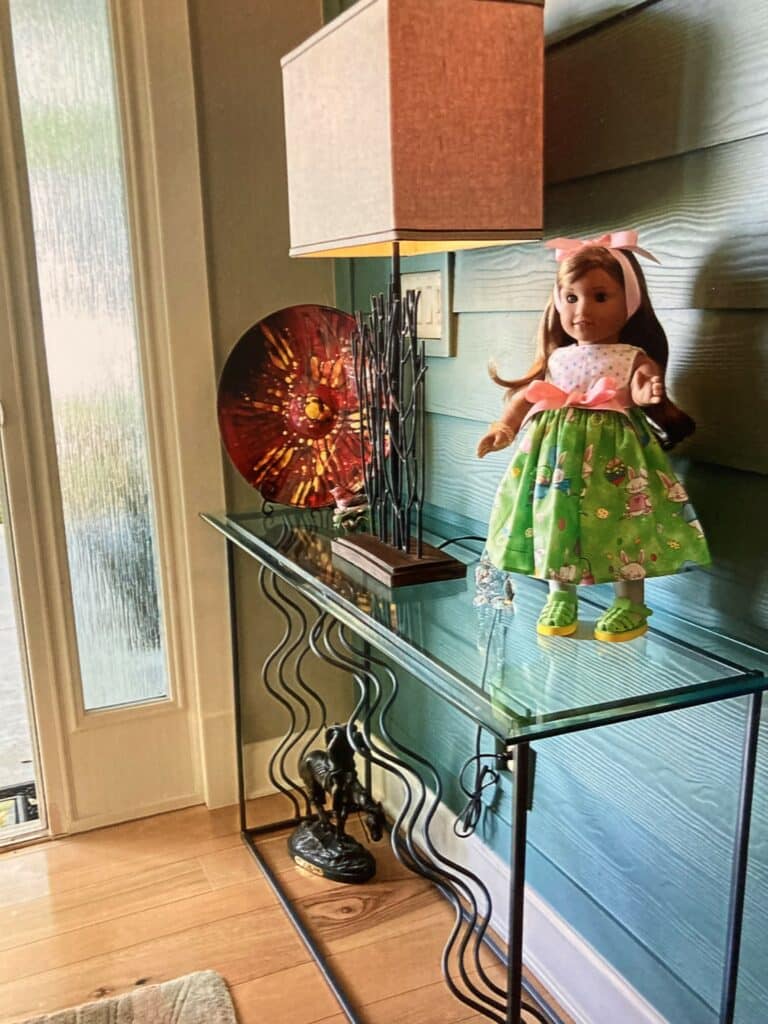 What inspires you most while crafting?
Color is my joy! I also love a new piece of fabric and a garment made my way, that's fun for me. My husband Jake and I love doing craft shows. We try and find inside venues. Jake builds display pieces for the shows and he also loads and unloads the car…what a good guy I have.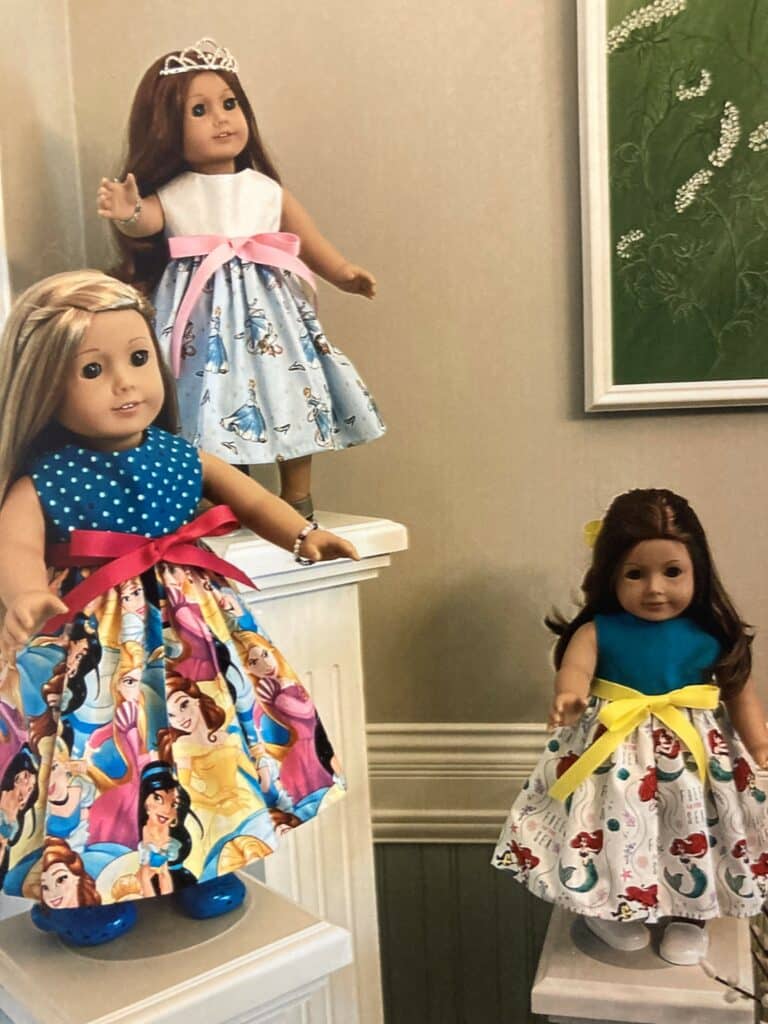 Anything else you would like to share with our readers?
Well, we just moved to Atlantic Beach a little over a year ago. We hope to make some new friends in the area. I would also love to see some more little girls smile when they pick out a new dress, pajamas, a coat or a new outfit for their favorite doll. I am so looking forward to our own great-grandchildren. Then the fun will start all over again!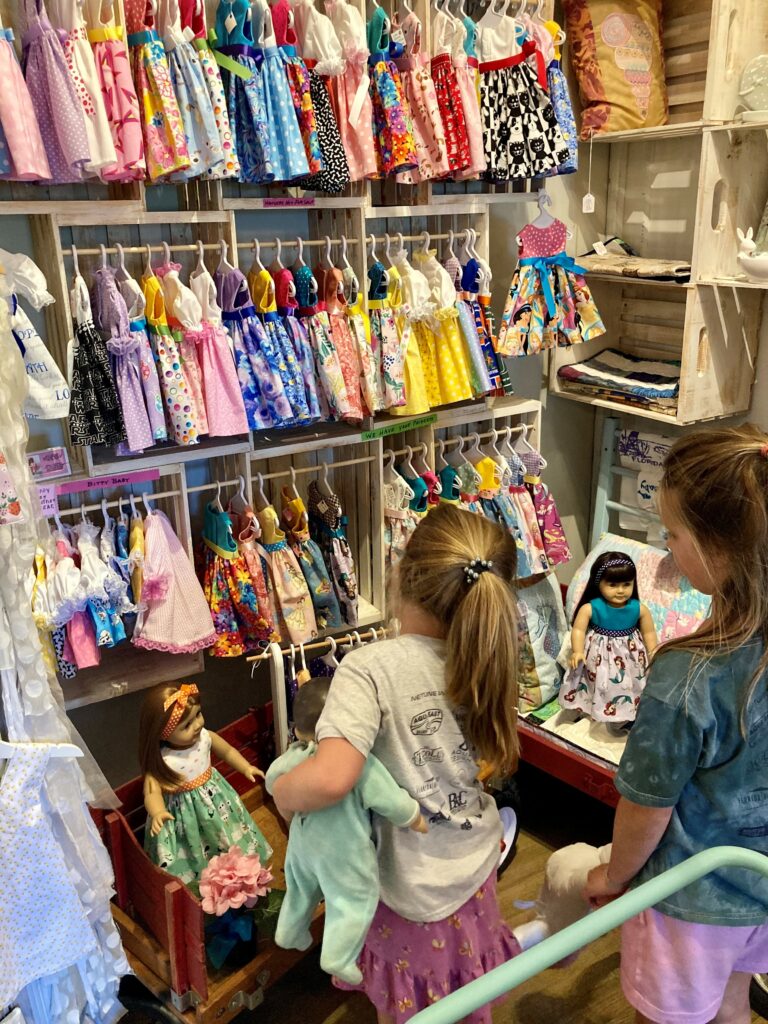 Please stop by The Atlantic Beach Arts Market and say hello!
Please come see our Featured Artist and 90+ other vendors at The Atlantic Beach Arts Market located at 1805 Mayport Rd. Open everyday 10:00 a.m. – 5:00 p.m.
Much Love,
Ame Cowan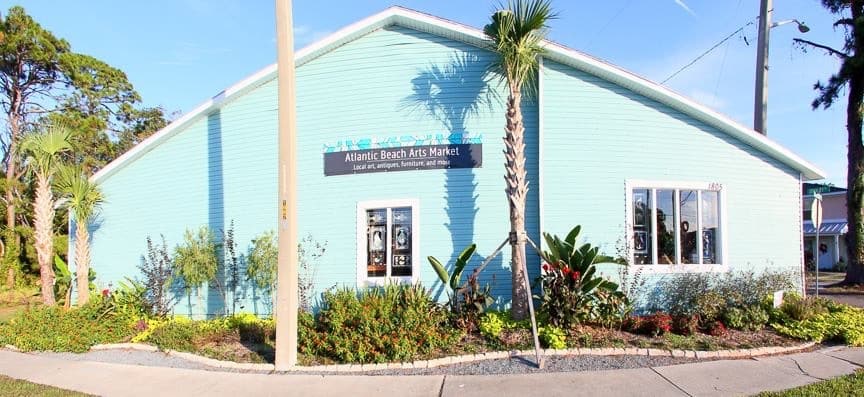 About the Author
Latest Posts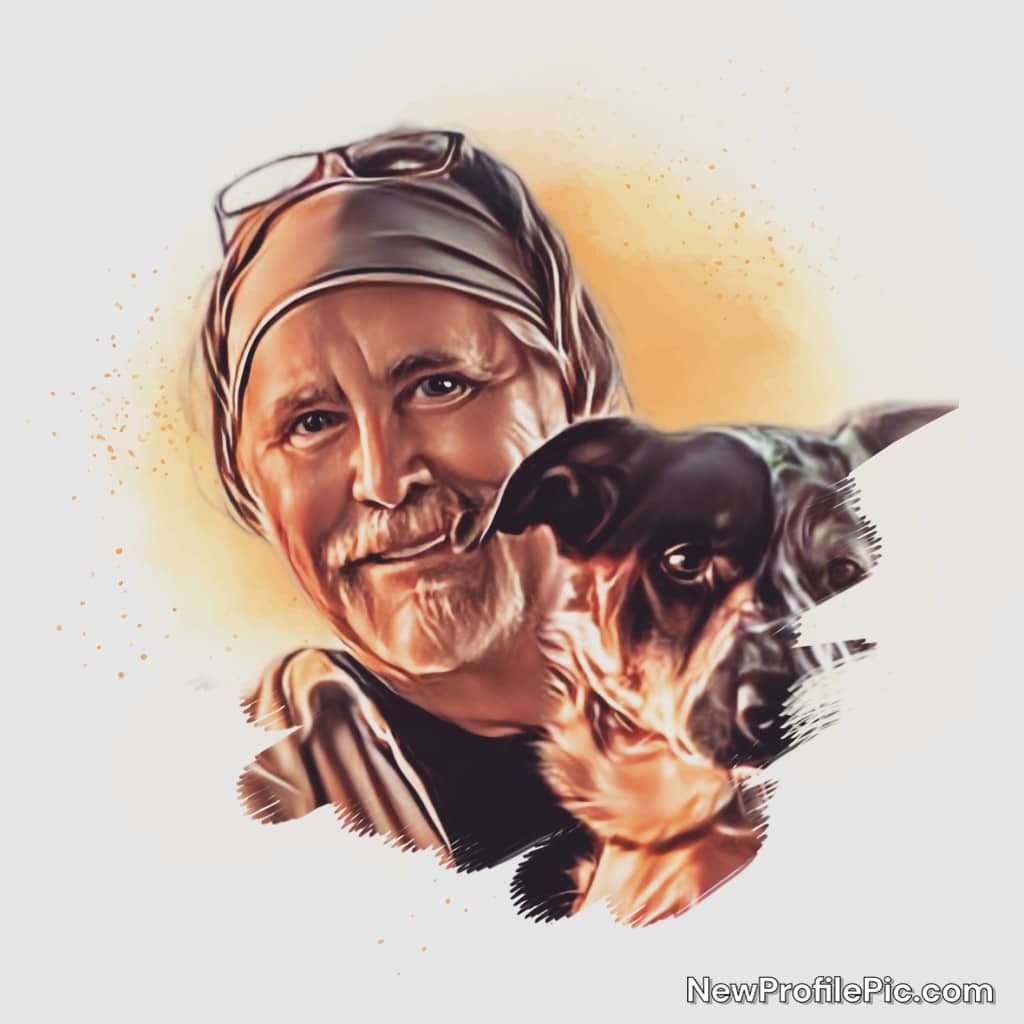 Glenn is the founder and publisher of First Coast Life. He is also a wonderful storyteller. Born on the 4th of July, he spends his spare time taking his camera and exploring everything beautiful this region offers with his rescue dog Callie by his side. He loves meeting new people and capturing the many beautiful moments and amazing local stories that showcase the true spirit of the area.