A Sitdown with Anne Marie Moquin – Founder & Executive Director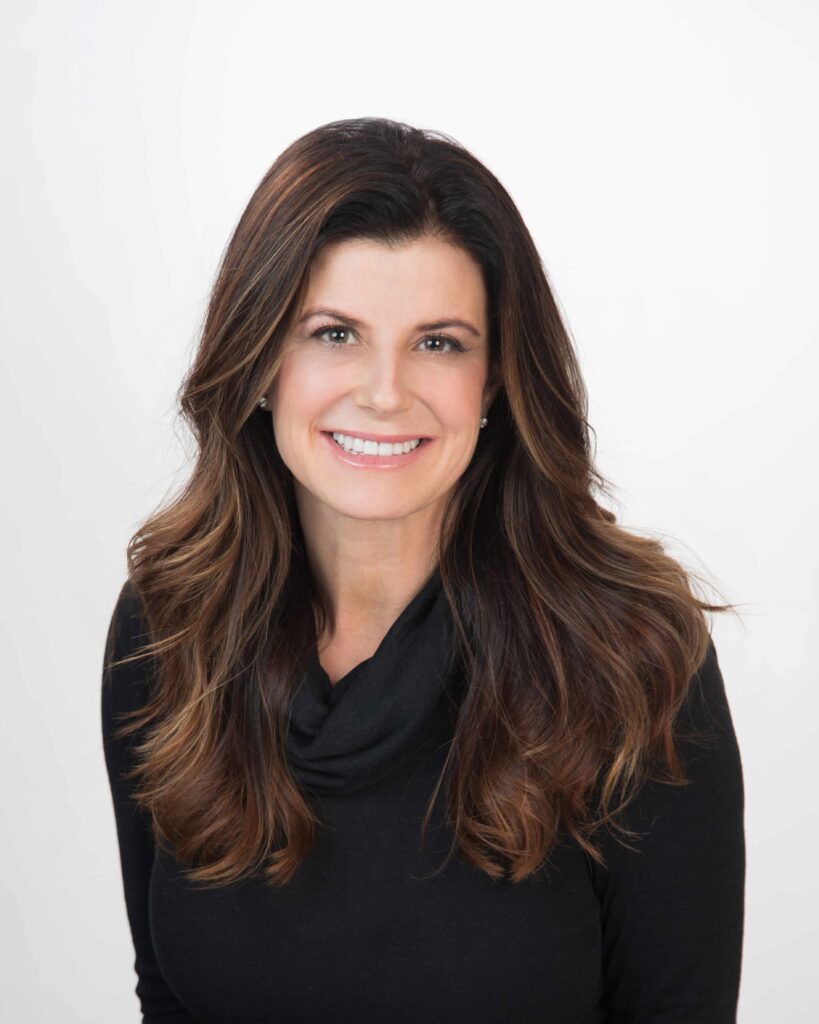 Thanks for your time Anne Marie. So tell us in what part of the First Coast do you reside now and how long have you lived there?
Beaches Go Green is headquartered in Jacksonville Beach, Florida since June 2018. I personally live in Atlantic Beach and have been there for seven years (10/15). Before that, I lived in South Ponte Vedra for 13 years and Neptune Beach for 2.5 years. I am originally from Michigan. After college and before I settled in the Jacksonville area, I lived in Denver Colorado, Seattle Washington, and, for a short time in both Tulsa, Oklahoma, and San Antonio, Texas.
When was your NFP started? Who does your NFP serve and where?
Beaches Go Green was started in June 2018. It primarily serves people in the metro Jacksonville area, but our environmental education and impact on social media have reached people nationally and around the world. Our current footprint is from Amelia Island through Fernandina Beach! Currently, all of our student clubs are located in either Duvall County or St. John's County.
Why was this NFP started and who and how does it benefit?
I started Beaches Go Green after watching a documentary called "A Plastic Ocean". I was struck by how our fast-paced, convenience-based lifestyle was polluting and harming wildlife in the most remote parts of the planet. I've always been a huge wildlife advocate and loved nature, and it really bothered me how our actions/habits were impacting the planet. I think most people want to do the right thing, and most people love nature and/or animals, so I kept talking to people about the movie and how things needed to change. Back at that time, there wasn't a lot of talk about plastic pollution. I thought if I could educate people, if people knew better they would do better. I decided to start Beaches Go Green as a small, passion project to speak in the schools and at small community events. Because there is a huge gap in environmental education in our community, Beaches Go Green exploded and we have been going nonstop ever since then.
From the outset, what was your mission/vision?
Initially, I thought if I could teach people how to recycle better, we could change the planet for the better. The more I learn, the more I realize that recycling is a very, very small part of a bigger solution. As a matter of fact, I don't focus on curbside recycling at all anymore, but do focus on recycling in a holistic way. What I mean is that the definition of recycling is taking something old and turning it into something new. We promote reusing at its core now. We discourage the use of single-use items, which end up in the landfill typically after 15 minutes or less. Most of these single-use items are plastic, which essentially never go away and pollute our planet & our bodies at many levels. Our mission has changed to be an environmental advocacy group. We aim to create awareness about all of the waste that we produce and how it impacts our planet and our health. We focus on creating less waste overall and avoiding single-use items whenever possible.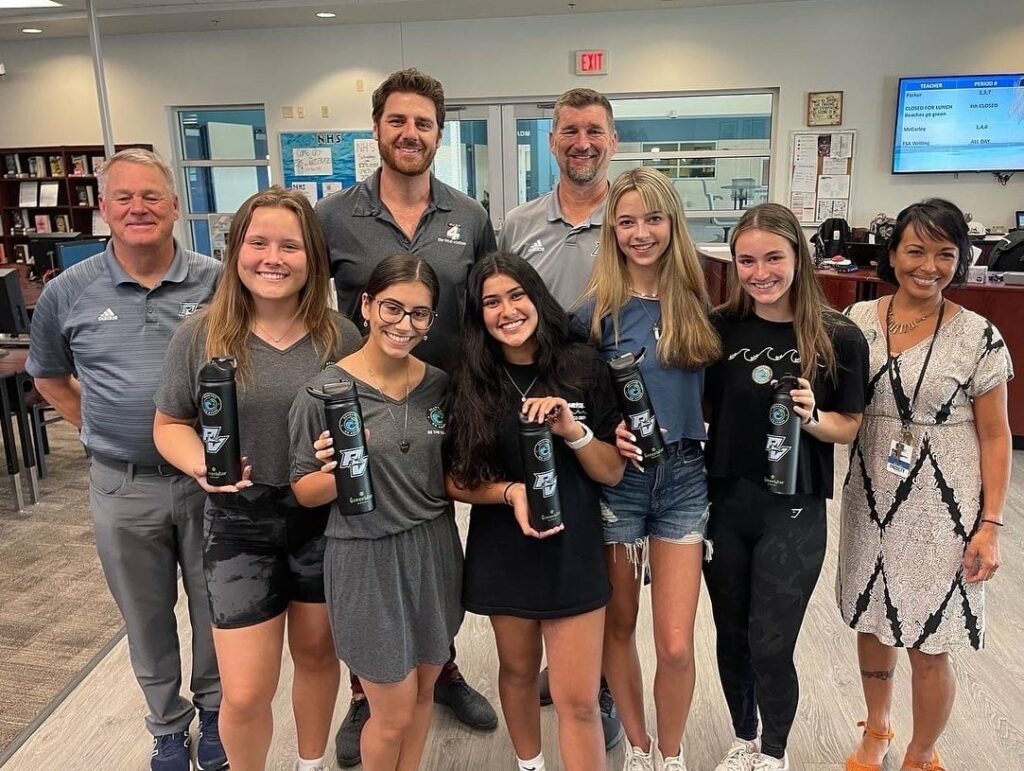 What percentage of the budget is dedicated directly to those who benefit (vs indirect costs )?
98%. We have very low costs for housekeeping items like storage units, software, etc. With Beaches Go Green being a passion project, more than 90% of our funding comes from my family. One of the main corporate sponsors, Enhanced Resource Centers, even donated office space for us in Jax Beach. We currently have no paid employees and are 100% volunteer-based. Most of the funding that we receive from outside sources is pass-through funding for projects like our Reusable Bottles for Sports Program (RBS) for local schools or youth sports teams, or our Beaches Go Green school education clubs. We have great support from local businesses to give prizes to and feed our volunteers at BGG events as well.
Who are your main sponsors, grants, and supporters and what kind of community support do you receive (in kind, etc)
That's a funny question in our family. My husband, Kirk, is by far our biggest sponsor, supporter, and cheerleader. We receive donations from some individual supporters and a few larger annual donations from local companies like Enhanced Resource Centers. Our community events are strongly supported by local businesses with food donations and prizes. Publix, Flagler Health, Donovan Heat & Air, Donatos Pizza, and SIC Cups have been huge supporters & sponsors of our Reusable Bottles for Sports program.
How many employees (or volunteers) make it happen at Beaches Go Green
Everything behind the scenes of Beaches Go Green is run primarily by myself and my assistant Morgan. It's our volunteers who show up time after time at our events that really are making a difference. We are so grateful for the time and energy dedicated to helping our planet.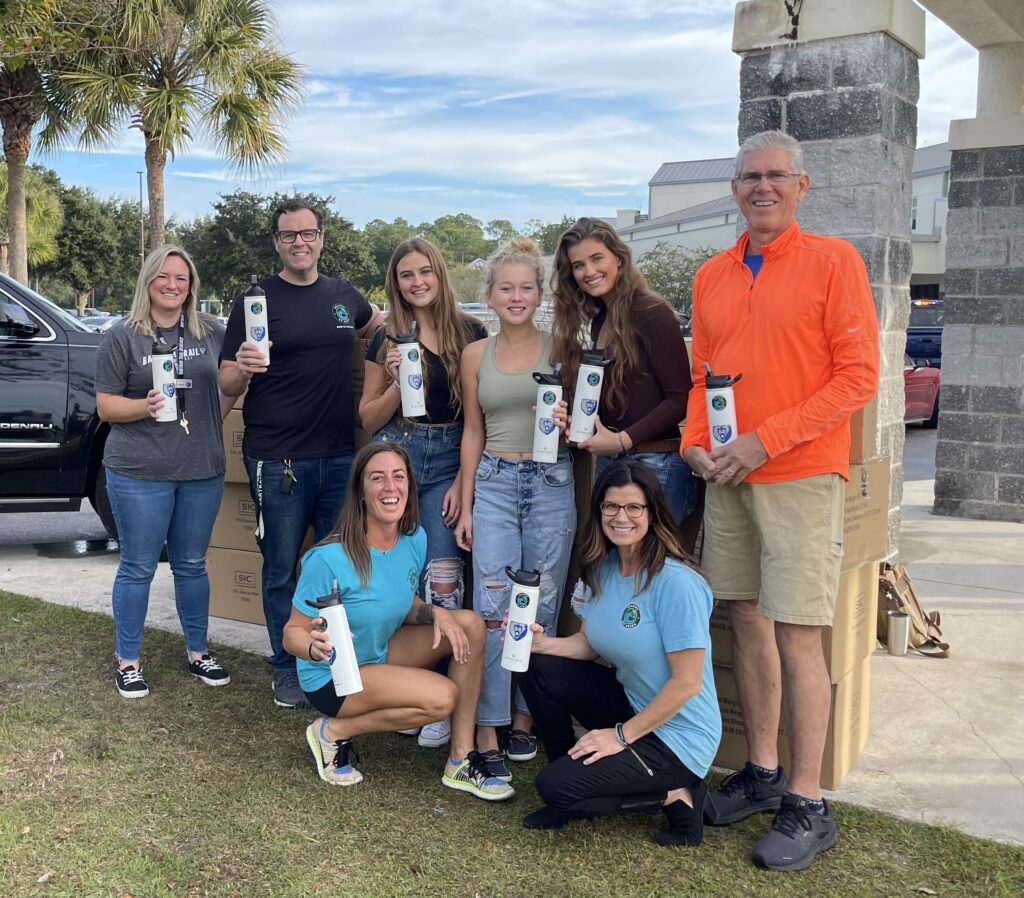 Can you share a few outcomes and a story of a participant that benefitted (ideally with a photo)
For the last three years, we have given out Beaches Go Green scholarships for students who have demonstrated a commitment to environmental and/or wildlife conservation. This year we had six amazing winners each of whom received $2500 for higher learning. Four of them were Beaches Go Green high school club officers who in their essays told a story about how the awareness and education that they received has changed their lives and they hope to impact many more people going forward.
How has Covid affected your NFP?
Just like every other business, family and individual, we pivoted our focus in Covid. We created a stronger online presence where we could share environmental education and challenged our student club members to create videos that we shared on social media and on our Beaches Go Green YouTube channel. As soon as we were able, we resumed in-person events. One of our favorites was "Wader Wednesday," where people would show up in boots and waders and we would clean up small community waterways. We were able to socially distance and also enjoy nature and each other's company at the same time.
How do you advertise your NFP?
Most of our presence is on social media. We post nearly daily on Instagram and Facebook. We also have a presence on LinkedIn. We run weekly PSAs – stands for public service announcements – in local papers to help spread environmental awareness. We have done this for the last three years. We have been fortunate enough to partner with WJXT News' Positively Jack's campaign for some of our community events, and that has also helped to draw in new volunteers.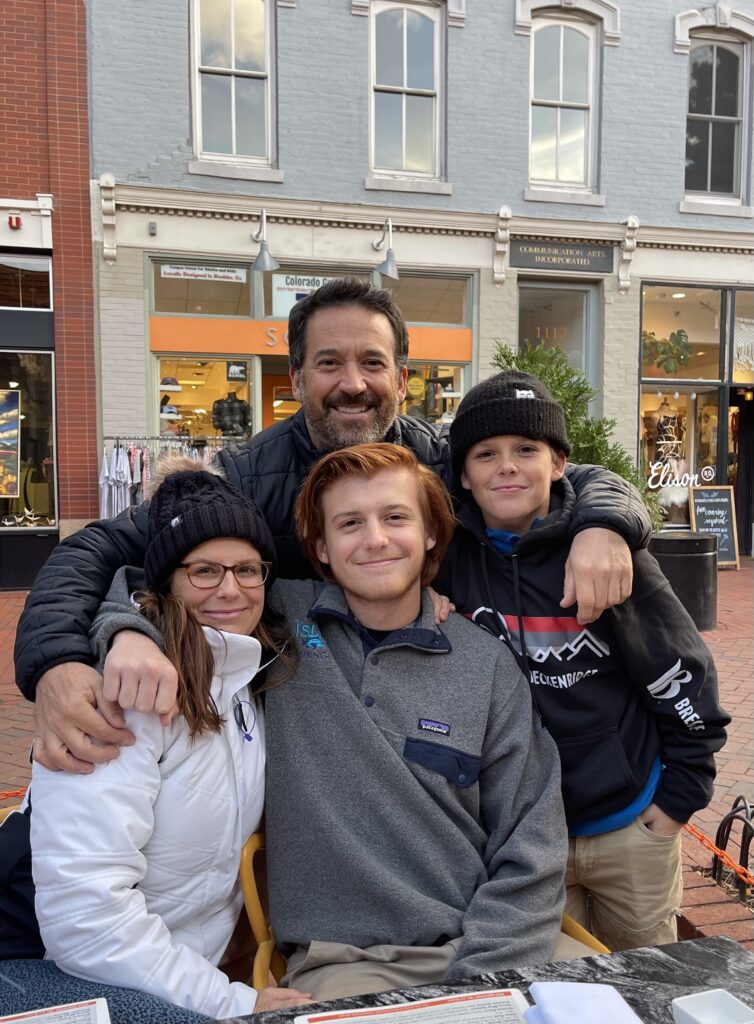 What would it be if you could offer one piece of advice for someone who's just starting a NFP?
That's tough to give just one piece of advice. I guess it would have to be "be resilient and be strong". Change is difficult and most people resist it, so it takes time to make an impact and truly change people's habits.
Personal hobbies or interests? Family?
My husband Kirk and I have two awesome teenage sons. We enjoy spending time with them and traveling. Traveling offers so much perspective and keeps us open-minded. We love also to spend time with our small zoo of two great Danes, two labs, and two red Persian cats. We enjoy being physically active and eating healthy, too.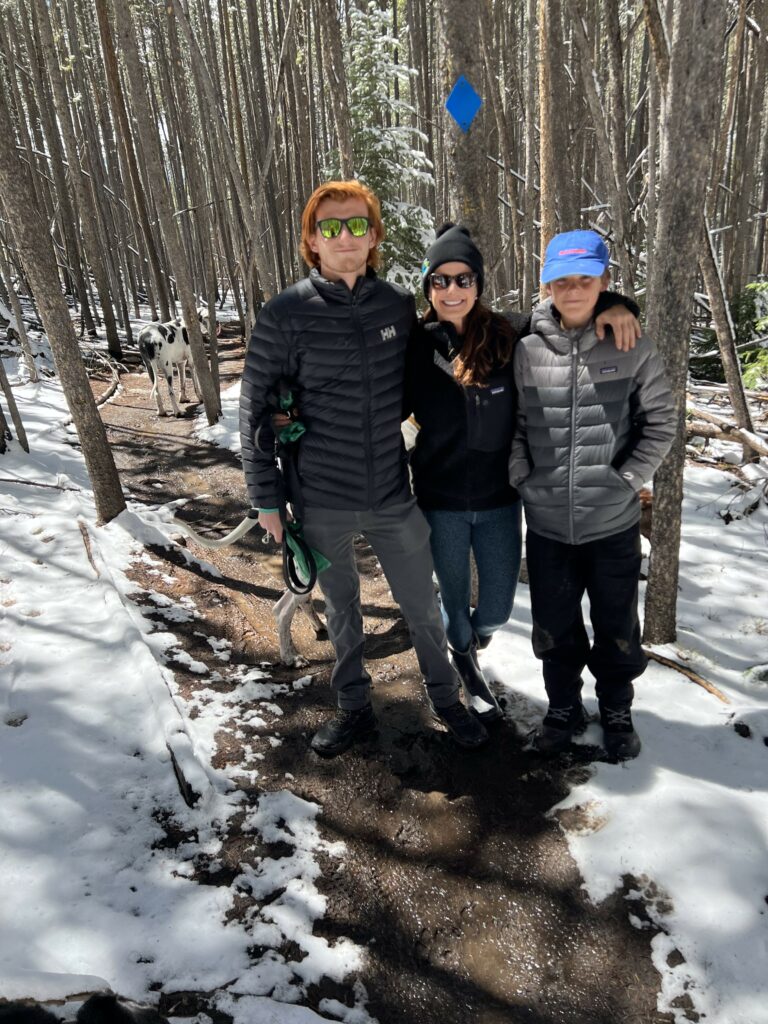 What's the best thing for you about living on the First Coast?
Raising our boys here on the first coast has been amazing. It's a very safe, family-friendly environment surrounded at least on one side by a vast area of nature. We love the ocean, we love the beaches and we love the natural protected spaces here.
Where and how can folks learn more about your NFP? Links to your website?
Www.beachesgogreen.org
Is there anything else that you want to tell everyone reading this?
There are small improvements that anyone of us can make to be easier on the planet and to take better care of ourselves. If I could encourage people to do one thing it would be… to think reusable. invest in options that are a little bit nicer than you can use over and over again rather than disposable or single-use. An easy place to start is a reusable water bottle and reusable shopping bag. If you wanna take it a step farther you could eliminate single-serving items by buying in bulk and using your own reusable containers, etc. I read a quote once that can apply to everyone. "Start where you are, use what you have, do what you can"
What has been your most impactful program?
Working with our student clubs and implementing our reusable bottles for sports program has by far been our greatest impact. Our student clubs focus on environmental education where they learn and then teach their peers and partner elementary schools. The students also deliver the important message that goes out with our reusable bottles for sports program which is twofold. 1) choose reusable to reduce plastic pollution. 2) choose reusable stainless steel or glass to reduce the number of harmful chemicals leached into our food and drink from plastic. Working with our student clubs and several schools and teams we have put over 10,000 reusable bottles into the hands of developing athletes. The number of bottles implemented as of June 2022 is 12,000+ and we have another 12,000+ on order for the 20 22–23 school year so far.
Tell us about your octopus garden at Deck The Chairs.
Our BEACHES GO GREEN octopus garden at Deck The Chairs allowed us to share environmental education with hundreds of thousands of individuals who enjoyed our free holiday single-use plastic awareness art display. We invested thousands of volunteer hours and over $100,000 in this community gift. We received local, regional and even national attention for this grand holiday display. Our educational signage brought awareness to families all over the First Coast and beyond who visited Deck The Chairs.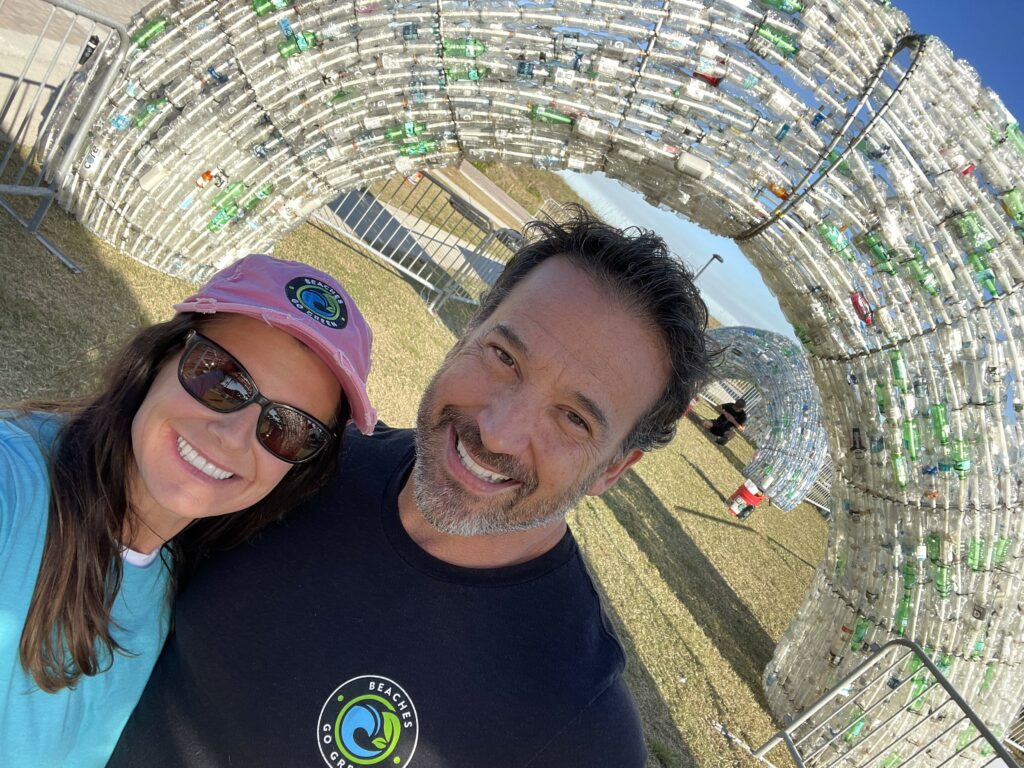 What sort of support and change would you like to see in the community?
We would love to see more local businesses making eco-friendly changes at the beach and beyond. We are happy to help with solutions and to educate their employees if we have the opportunity. If people want to get involved, they can show up at our events, donate on our website to support our student education clubs, and sponsor reusable bottles for local teams through our reusable bottles for the sports program. The biggest thing that we would like to see in our community is people putting their beliefs into action. We know that people here love the First Coast and the beaches and we need to show it by making better choices to protect our very special environment.