Reading Time:
4
minutes
Ronnie Phillips of Nature by Ronnie
Ronnie's art is truly eye catching! The vivid colors he uses and all of the movement he creates is truly one of a kind. He's as genuine as the day is long and you can't help but become inspired after talking with him about his art. It is his passion. Here's a little more about our Featured Artist…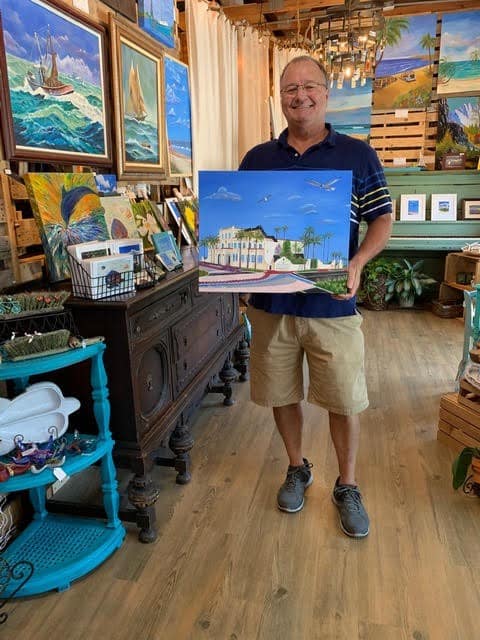 Why do you do what you do?
I create art because of the passion that drives me to take a blank canvas or a sketch pad or even a wall to paint a mural and turn it into a piece of art. I get pleasure sharing it with everyone and satisfaction from the process and completion of a piece.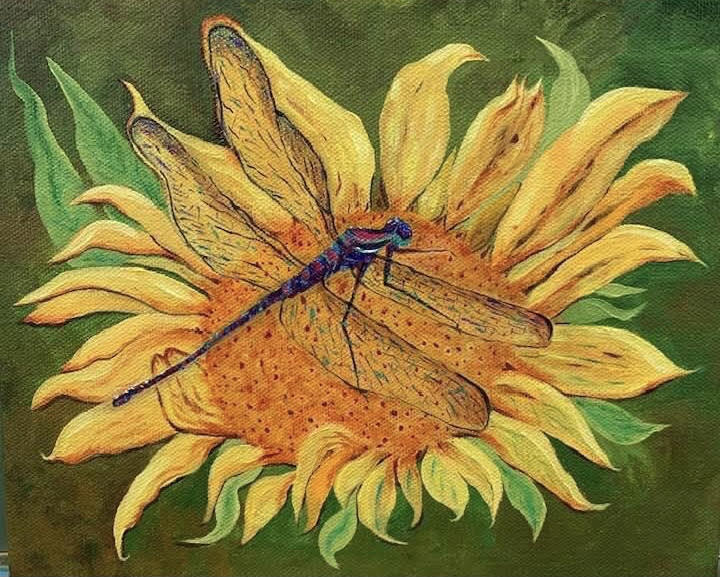 Where is your work space and what brings out your creativity?
I have created a studio in my house, but my art finds it way into another rooms still. I find a piece that inspires me or that I'm commissioned to do and put on my music, generally Classic Vinyl rock. Then set up my subject, easel, pallet, mediums and oil paints. Then start creating!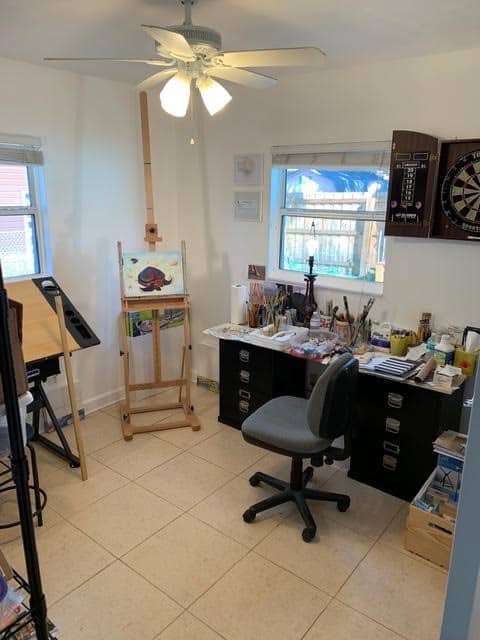 My space is good with two windows for natural lighting. I also have 3 lights that I use. It's bright when I paint or sketch, that way the piece looks good under any lighting for the colors and details to be in full view.
It gives me such pleasure learning over years about, tones, values, and how to work with shadows. The different techniques to achieve shapes and different looks, such as using a pizza cutter to make lines and a tooth brush using my thumb to splatter onto the canvas to create rocks or sea shells.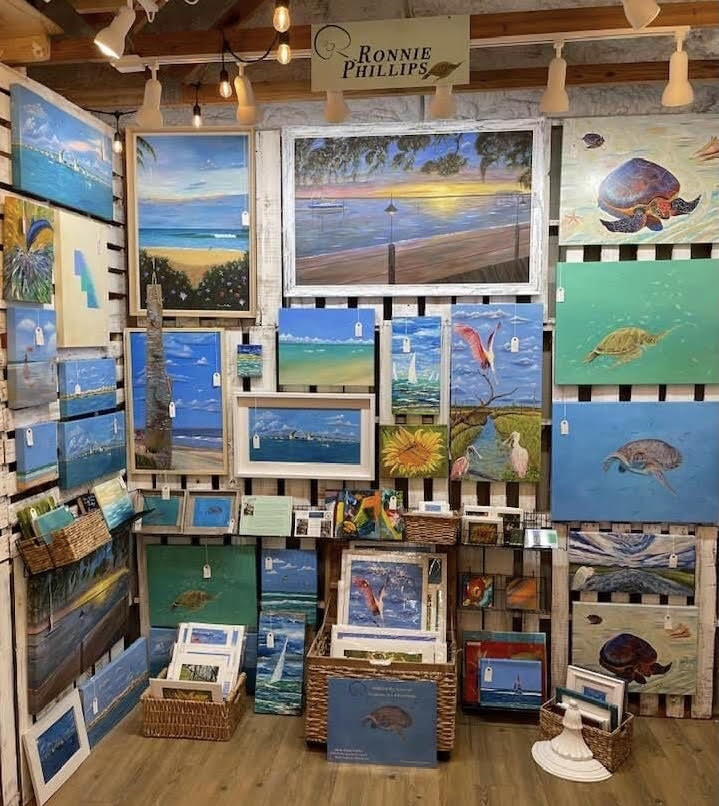 Do you have a favorite piece you'd like to talk about?
The first painting is a special piece. I remember mixing the oil paints for the first time. Mixing them with the use of a fine arts medium and a pallet knife into the pallet. It was truly a life changing moment. The piece was a picture of a mountain scene with a valley with running water. That was over 40 years ago. It's still with me today.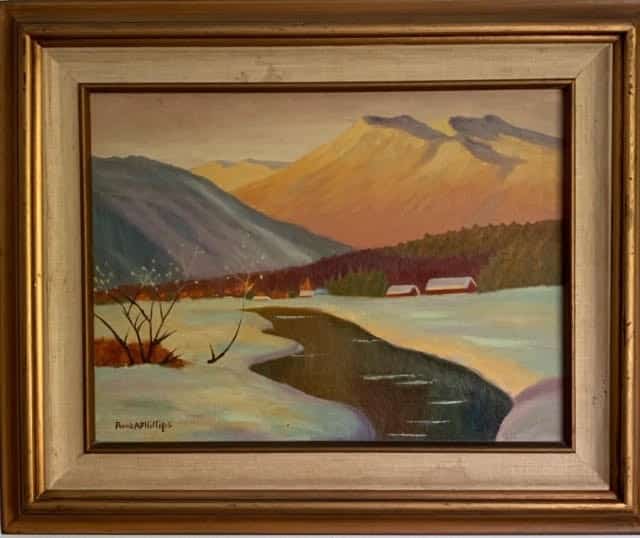 How is your personality reflected in your work?
I have zest for life! I go to bed at night thinking of what I'm going to accomplish the next day, as I do with my art. I finish the day with art on my mind and wake up and start working on it. I truly enjoy working with people in their desire for art.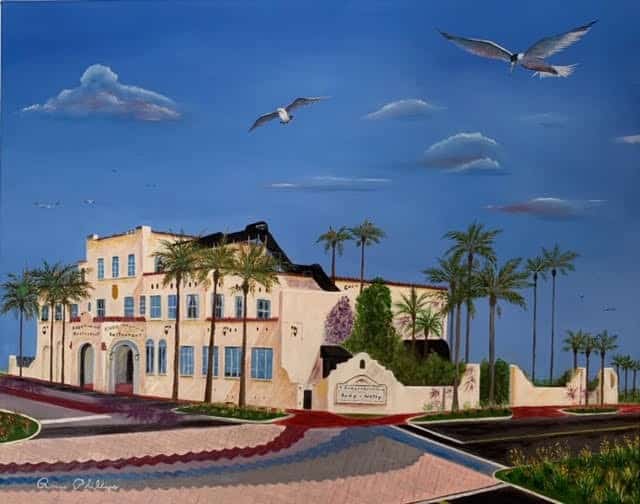 How do you overcome creative blocks?
Well, I'm a proud owner of a hammock! I'll swing in the hammock with the sound of my water feature and catch up on a current book I'm reading. I live close to the ocean, so I ride my bike, swim, walk or jog on the beach. That clears my mind enough to get back to my art.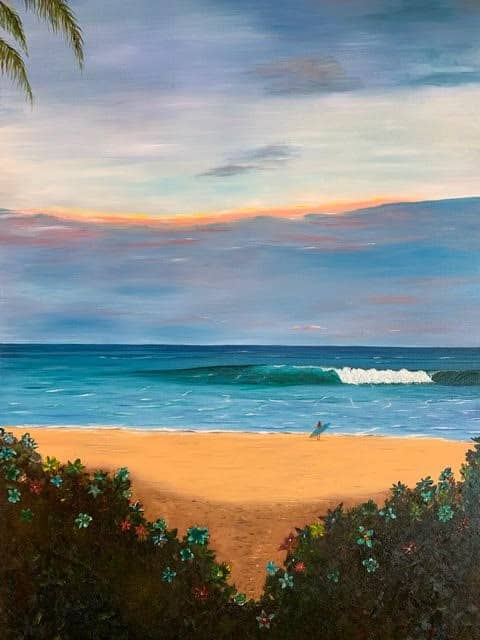 Are there any spaces or designers that have inspired or influenced you?
Artist Myrtle Hunter, was my only art teacher I had the pleasure to work with. She was a teacher from what was FCCJ. Of course there's Bob Ross, he also inspired me along with the great Bill Alexander. I loved Alexander's passion, the way he would say FIRE IN THOSE MOUNTAINS! Other from that, I'm self taught with the desire to create art!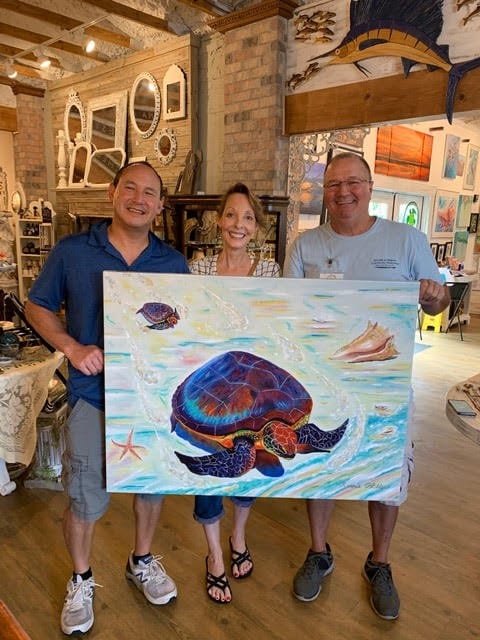 I get inspired from being involved with the Downtown Arts Center, Atlantic Beach Arts Market and going to local art events. I also get inspired from local Galleries such as Gallery 725, Matt and Shanya are a inspiration to me with there knowledge and support. I get inspired by Chelsea, Gloria, Jeff, Emily and Ashley. Such great people with the passion for art!
And thanks for Ame to take the time from her busy schedule to create these articles!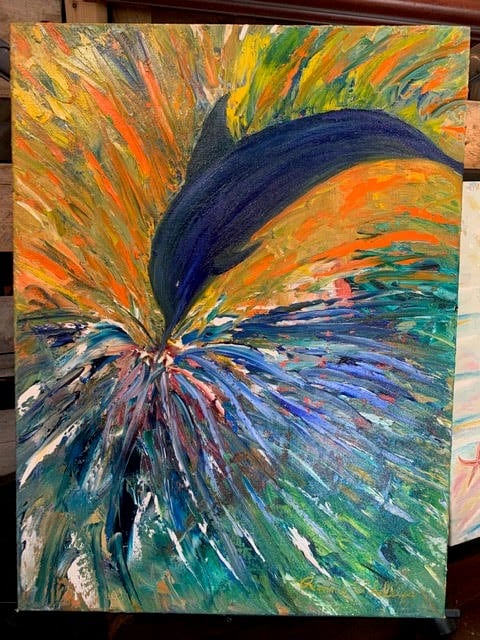 Please come see our Featured Artist and 90+ other vendors at The Atlantic Beach Arts Market located at 1805 Mayport Rd. Open everyday 10:00 a.m. – 5:00 p.m.
Much Love,
Ame Cowan
Jacksonville native, local artist/art lover who has found her voice through promoting other local artists. Avid traveler but my heart and soul lies within the First Coast.