Reading Time:
4
minutes
Mike Sits Down with Ame Cowan (Arts & Entertainment Content Manager)
---
It felt great to be able to be face to face during my featured artist interview once again. I met Mike for coffee and truly got to spend some time getting to know him. One of my favorite parts of writing these articles is connecting the dots of how an artist evolves into their trade. For me, it makes the art I'm buying even that more meaningful if you know exactly how much heart and soul was put into it. Here's more of a glimpse into our talk over coffee…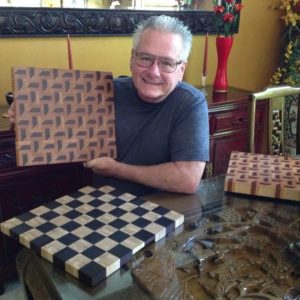 What is your background? How did you begin doing what you do?
During coffee, Mike mentioned growing up in the small town of Littleton, Massachusetts. His father rebuilt auto parts when Mike was young and he learned very early on how to work with his hands. Mike was always getting lost in the woods and appreciated nature and all it's beauty. He enjoyed fishing and hunting and Scuba diving became a huge passion later in life.
Another interesting fact in Mike's artistic journey is when he became a Color Engineer. In this job, he could make different pigments for false teeth!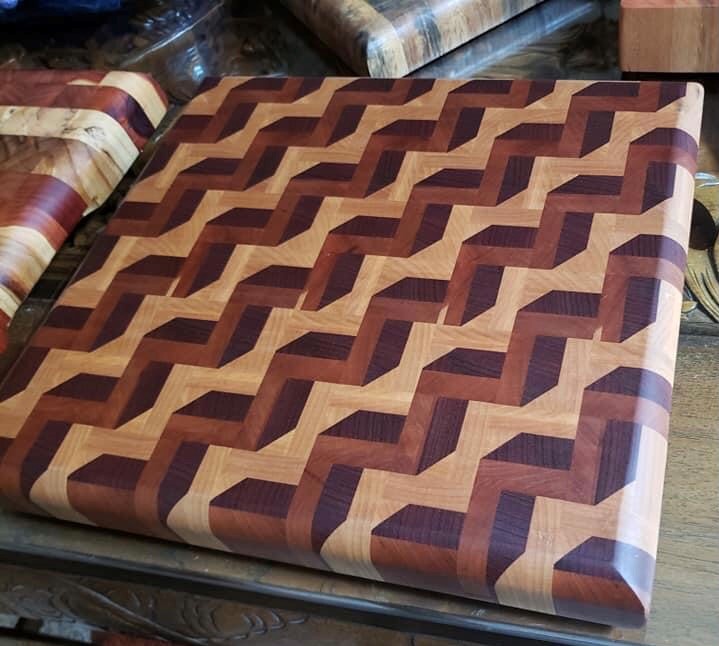 He moved out to the West Coast to Long Beach, CA and was in the auto industry for 20+ years and artwork took a back seat for awhile. It wouldn't last too long before his creative gene weaved it's way back into his life. He then started learning about underwater photography while he was living on a boat off of the coast of California.
A few years later, Mike and his wife moved back to the East Coast and landed in Palm Coast and then shortly after in Jacksonville. This is when and where he bought his Shopsmith, his very first piece of woodworking equipment in 2001. He started out making smaller items like picture frames and beautiful wood pens. He shortly after, entered his very first Art Walk in the very same spot we grabbed coffee by Southern Grounds.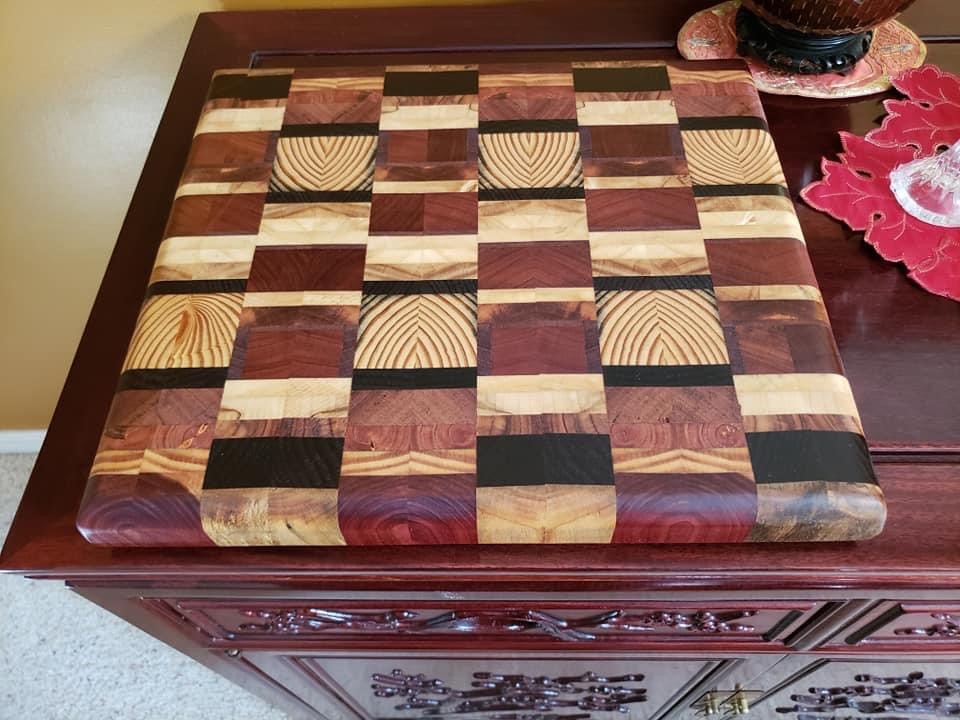 Art Walk was a success. The craftsmanship of his work was very obvious to the spectators and the few cutting boards he displayed gained a lot of attention. He quickly figured out how to appropriately price his creations (which many artists struggle with). He even gave me a pep talk about how valuable original creations are and how artists shouldn't sell themselves short. "We" as artists spend so much time, creativity and put so much of ourselves into our work and it should be valued. This being said, you know who else found Mike's time and art valuable….drum roll…Williams Sonoma. They allowed him to create a beautiful display in their store at our St. John's Town Center two Sunday's a month. I have always loved their beautiful store but a huge corporate store trying to help support local artists, I was blown away!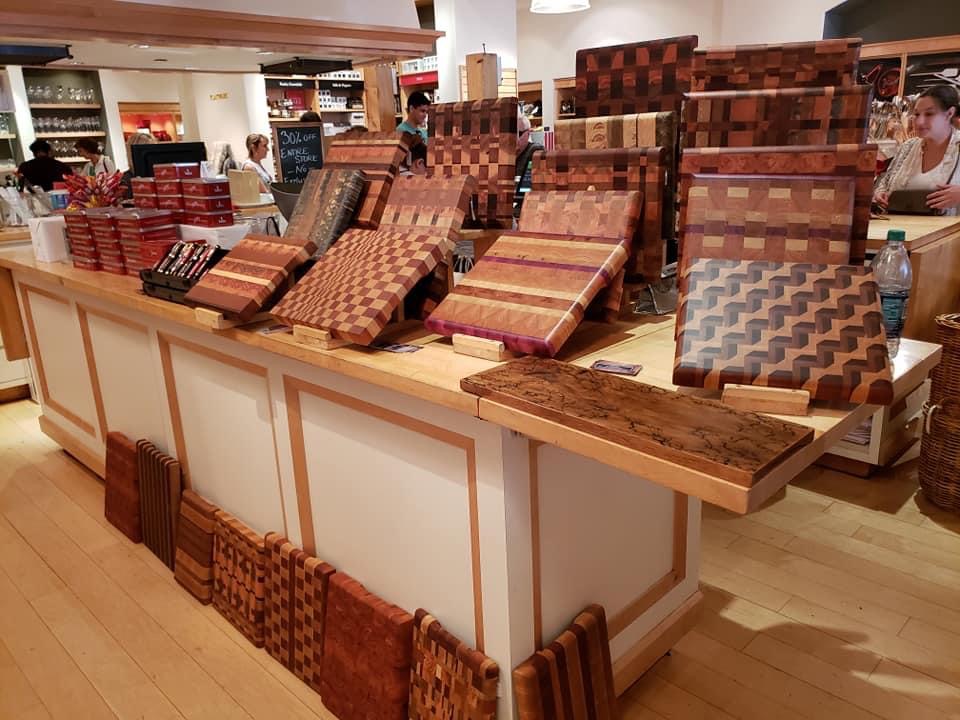 Where is your workspace?
Mike's workspace is in his garage at home. He explained to me how serious (rightfully so) he takes his office hours and more importantly not being distracted since he is messing with 12,000 Volts during his Fractal Wood Burning.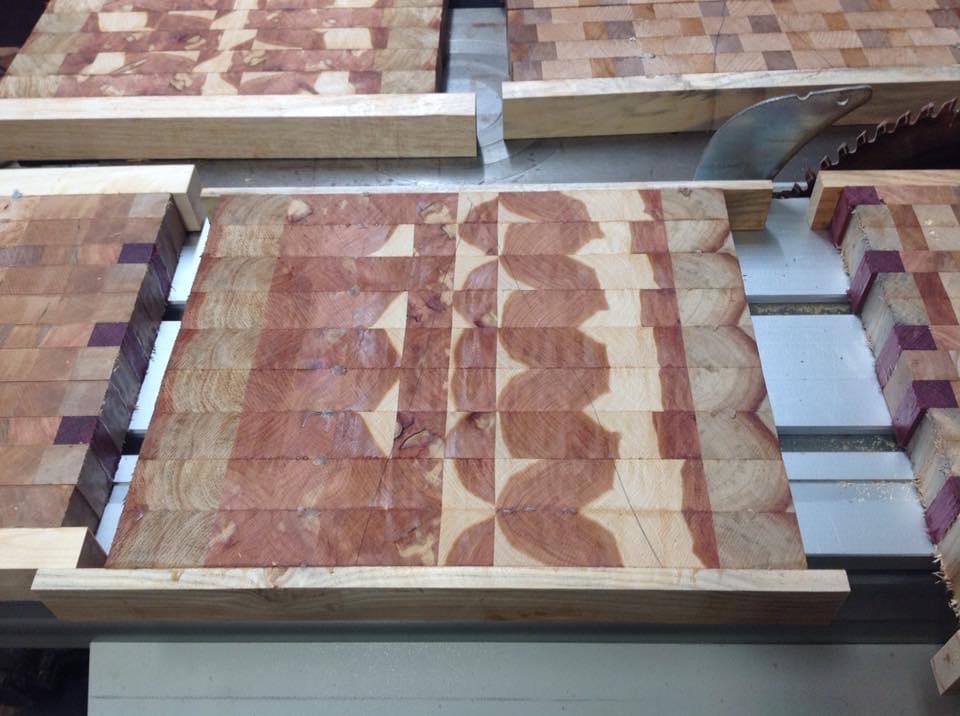 Do you have a favorite piece?
Mike mentioned a board made out of Bog Aged Mahogany as being his favorite. I believe he said he kept it for personal use because he couldn't part with it. The feeling I got from him was he truly loved working with several types of wood in one piece. He used Cedar, Pine, Black Poplar and Cherry to create the beautiful piece pictured above.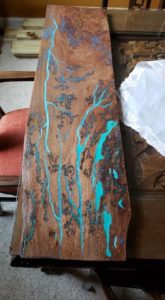 I usually ask artists if anyone has been a major influence to them and he mentioned a cutting board specialist and his company name is MTM Wood. I watched a few of his educational videos to get a visual on all these exact angles that are cut and I'm going to leave that to the professionals.
I enjoyed getting to know so much about Mike's trade and wish him only the best in the future. He is truly gifted.
Much Love,
Ame Cowan
Jacksonville native, local artist/art lover who has found her voice through promoting other local artists. Avid traveler but my heart and soul lies within the First Coast.