Guitar Player/Landscaper/Surfer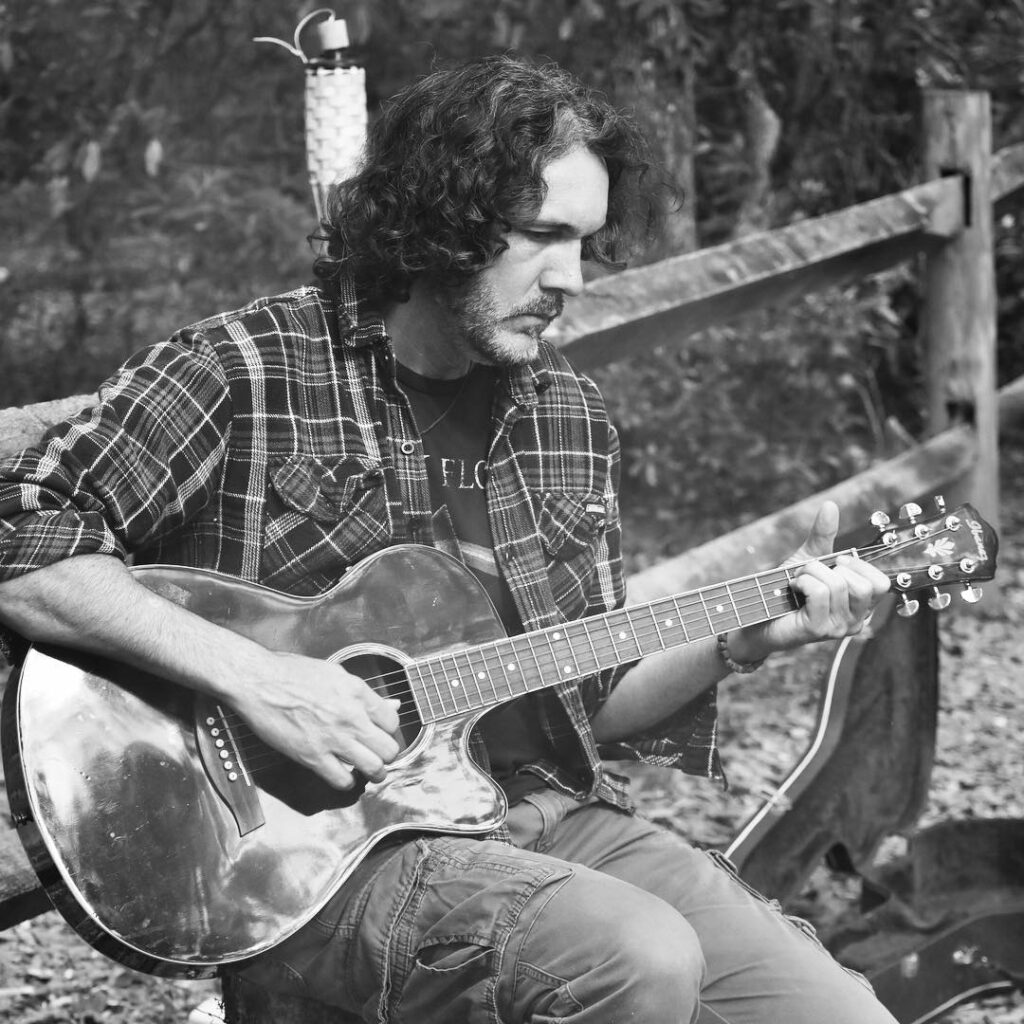 Kicking things off Donovan, tell us in what part of the First Coast do you reside now and how long have you lived there?
I moved into Murray Hill from Fort Lauderdale in 2004, and never looked back.
When did you know you had an interest in music?
Music has always been a part of my life. As a child my parents took me to see Bob Dylan, Joni Mitchell, Ravi Shankar.. we always had a lot of records growing up. At 13 my mom gave me my first guitar, a Yamaha acoustic, which I still own. I locked myself in my room until I could play every Led Zeppelin song I knew.
Did you start with any specific instrument and migrate to other instruments?
I started with guitar, and dabbled in piano, flute, bass, drums, and trumpet. But the guitar is my first love.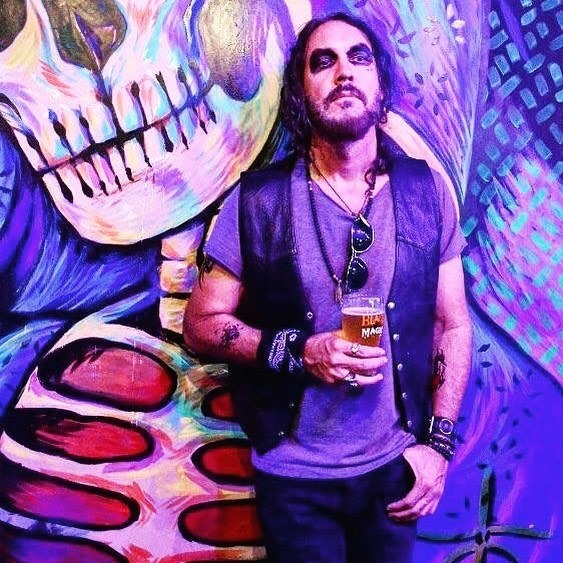 Are you currently in a band (or bands)?
I play guitar for The Kreepy Tikis, a Jax Beach "doom surf" band. My last band, Chrome Fangs, was more of a heavy psychedelic rock sound with a few surf-adjacent songs, but I always wanted to start a dedicated instrumental surf band. The Kreepy Tikis play 60's inspired surf music with a campy/spooky vibe, with each member dressed as a different tiki-themed character. I've been fortunate to find a group of musicians who share my passion for the surf music scene.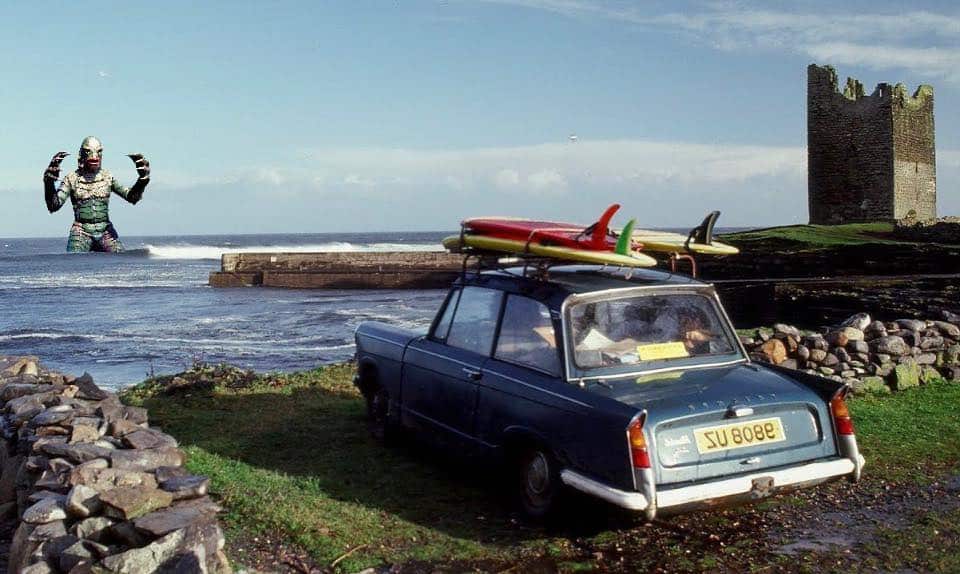 Who is your favorite musician or what musician influenced you the most?
Oh boy, too many to mention: Elvis, Link Wray, Dick Dale, Johnny Cash, Jimmy Page, Nick Drake, John Lennon, Neil Young, Joe Walsh, Jimi Hendrix, David Bowie, Iggy Pop, Kevin Shields, Jack White…
Are there any specific memories or highlights of your career that you would like to tell us about?
I've been lucky enough to open for some of my heroes, including the Supersuckers, Los Straitjackets, Squirrel Nut Zippers, The Legendary Shack Shakers, and half the Misfits. Most recently, The Kreepy Tikis performed live on tv for News4Jax River City Live. That was a great experience.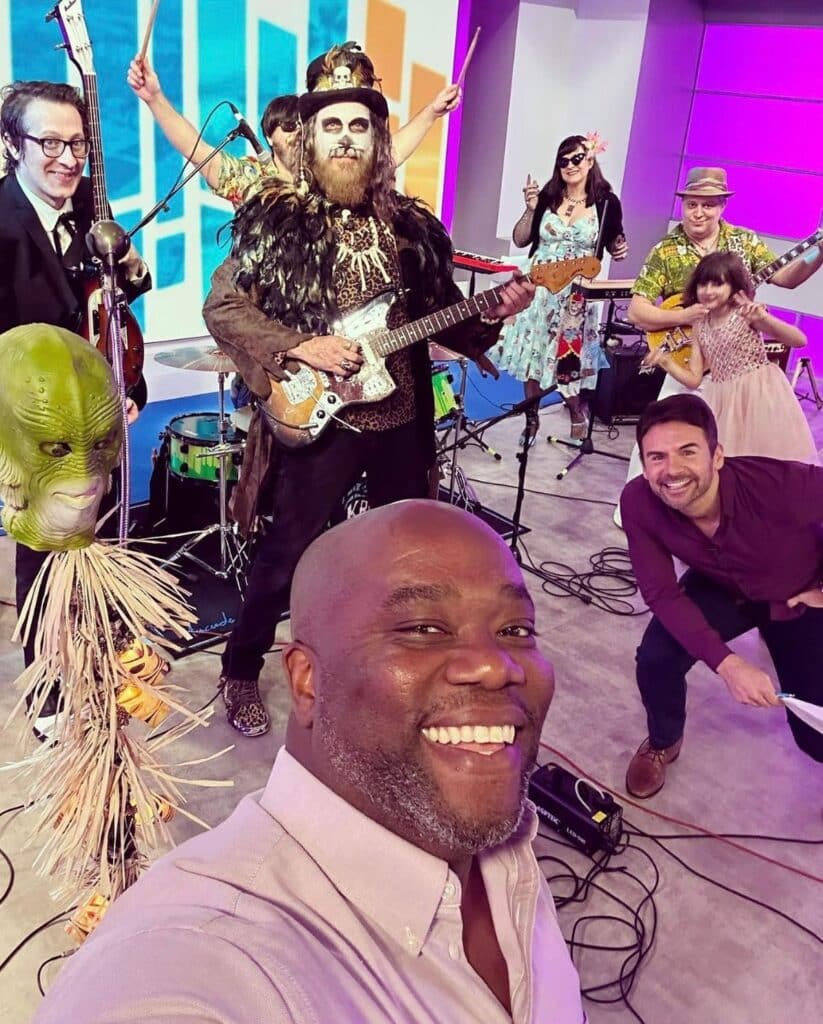 What area bands or musicians are at the top of your list to go out to hear?
SnOre, Mudtown, & DigDog are a few that come to mind. There is no shortage of talented musicians in this town.
Do you have a favorite venue that you enjoy playing locally?
Rain Dogs, 1904 Music Hall, Jack Rabbits, Kona Skatepark… Jacksonville is blessed to have such a vibrant live music scene with so many venues that cater to original music.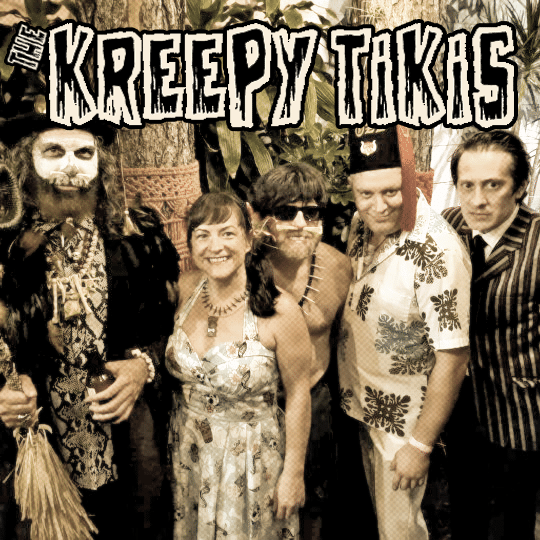 Do you have any gigs coming up to tell our readers about?
We do! The Kreepy Tikis perform:
5/6 VegFest Riverside
5/20 The Mutiny (Ocala)
6/9 Jax Fairgrounds
8/19 Kona Skatepark
8/26 Brick & Beam Jax
9/16 Bamboo Room (Savannah)
10/21 Murray Hilloween
11/1 Jax Downtown ArtWalk
What is the best way for musicians to network?
Obviously, everyone is online, so networking on social media is a given. But even better is going to see other bands perform and make those connections in person. Local artists supporting each other is a beautiful thing.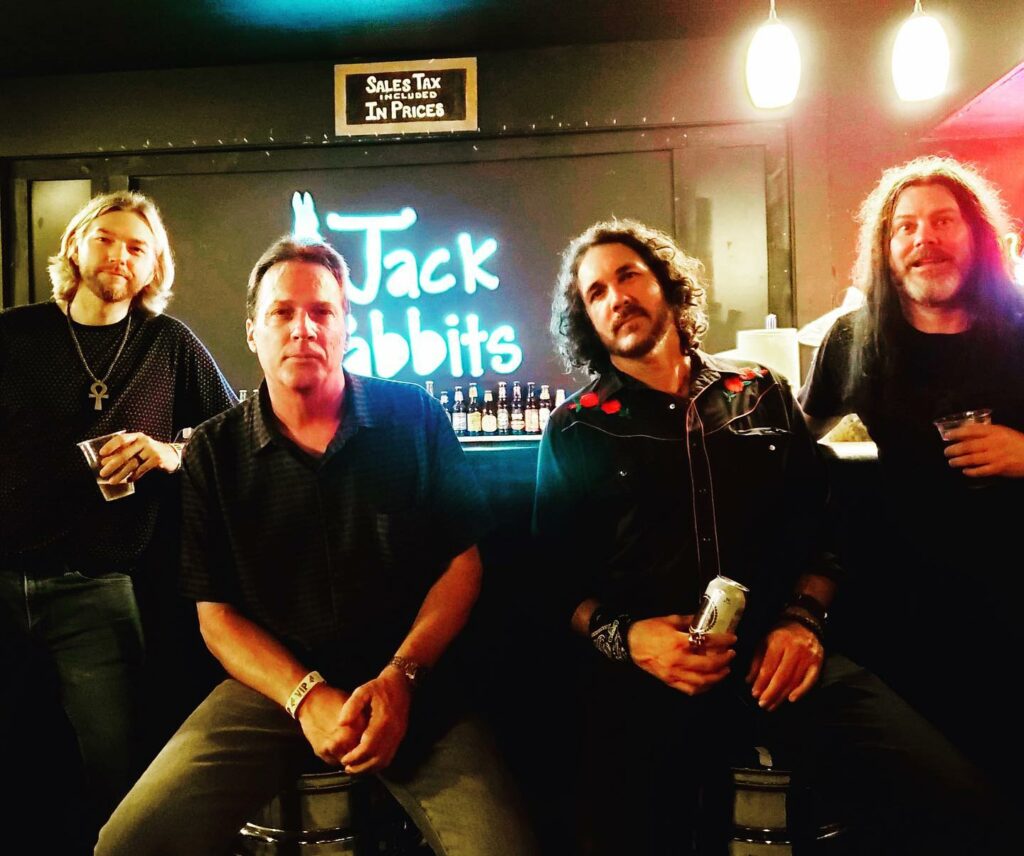 Are there any local venue owners/managers that you would like to rave about?
Christina Wagner (owner of Rain Dogs) is a gem for music and art in this town. As a musician herself, her bar has a dedicated "listening room" in the back that gives live music its own platform. If you're there, you likely didn't just stumble onto the performance by happenstance, but rather you actually sought it out. And it's a very welcoming atmosphere.
Also, Martin Ramos at Kona Skatepark for really turning the Kona Clubhouse into a legit, full-fledged music venue. The kids there are some of the best audience you could play to; they are really into the music. It gives me hope for future generations.
Personal hobbies or interests? Family?
Kayaking, surfing, camping, gardening, enjoying all of the above with friends and family.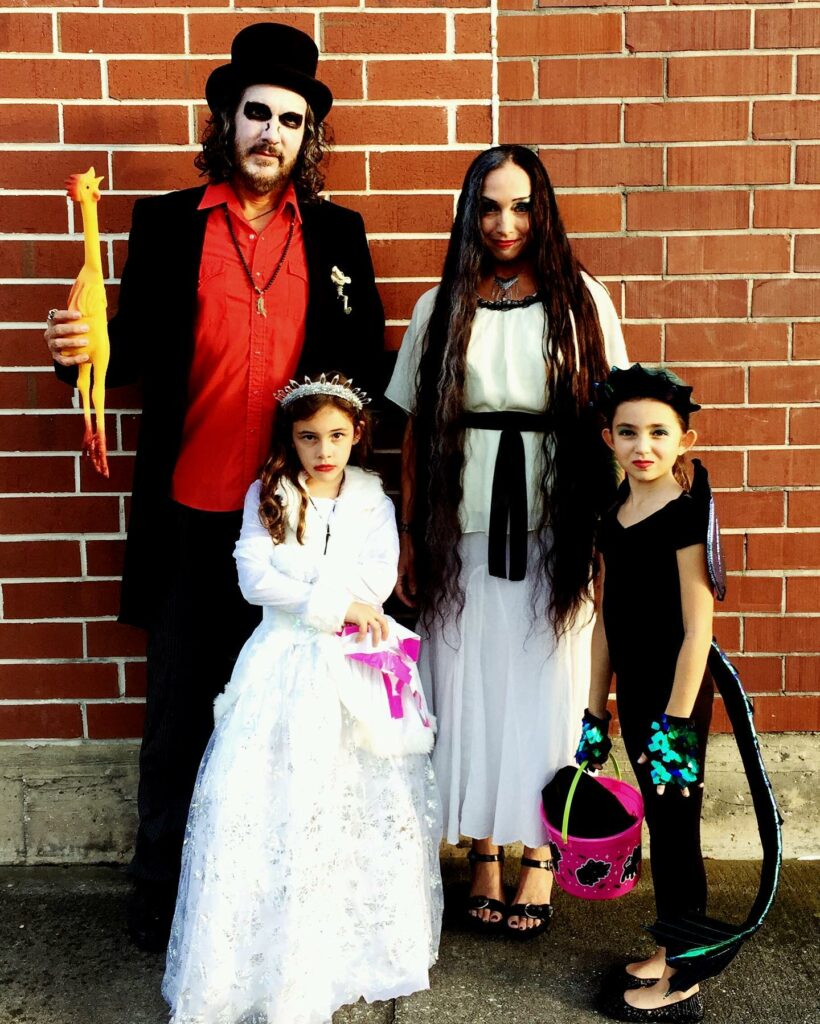 What's the best thing for you about living on the First Coast?
The First Coast area has a lot to offer, especially in terms of the things I enjoy. Lots of opportunities for music, all the parks, barrier islands to our north, St Augustine to the south. And I love the abundance of beaches.
Where and how can folks learn more about you and/or your band? Links to your website?
Facebook and Instagram are the best places to find The Kreepy Tikis. We're just a click away!
Is there anything else that you want to tell everyone reading this?
Support local art and music. It helps the artists, and it's good for your health.
What advice would you give anyone who wants to play surf music?
Really dig into the history. You don't have to surf to play surf music, but understanding where and why it was created in the first place and its connection to the ocean, will really help make it an authentic experience. It's no coincidence that the genre was born essentially the same year that the Fender Reverb Unit was released in Southern California, right at the height of surfing mania. The driving guitar leads, heavy reverb, vibrato, and tremolo effects are intended to give the sense of surfing in the tube, or being underwater. Surf music is also great to dance to, and is inherently fun.