Interpreting Life at the Beaches
Quote from Gary "I am a late bloomer as far as painting goes and I really enjoy what I do."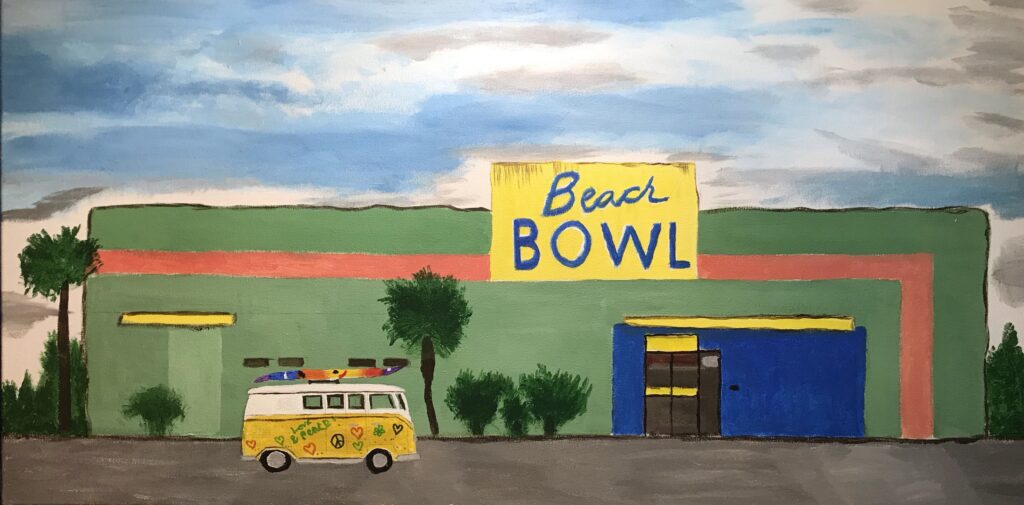 So cool to meet you Gary and thanks for your time. So what part of First Coast do you reside now and how long have you lived there?
I moved from the Pittsburgh area to Jacksonville Beach in 1982. I have lived at the Beaches since I've been in Florida. My children were raised here and I had the same home for 32 years.
How long have you been doing your craft or trade?
I remember drawing when I was a young boy but never follow through on it. After my wife passed in 2018, I moved to a condo and decided that I needed something to occupy my mind. I took a few courses with the Olli program at UNF to see if I still had the desire and talent to paint. I was surprised with my results. I started with acrylics, which is very forgiving, and painted on most afternoons. I never thought about selling any of my work until one of my paintings garnered attention. It was the Beach bowl painting.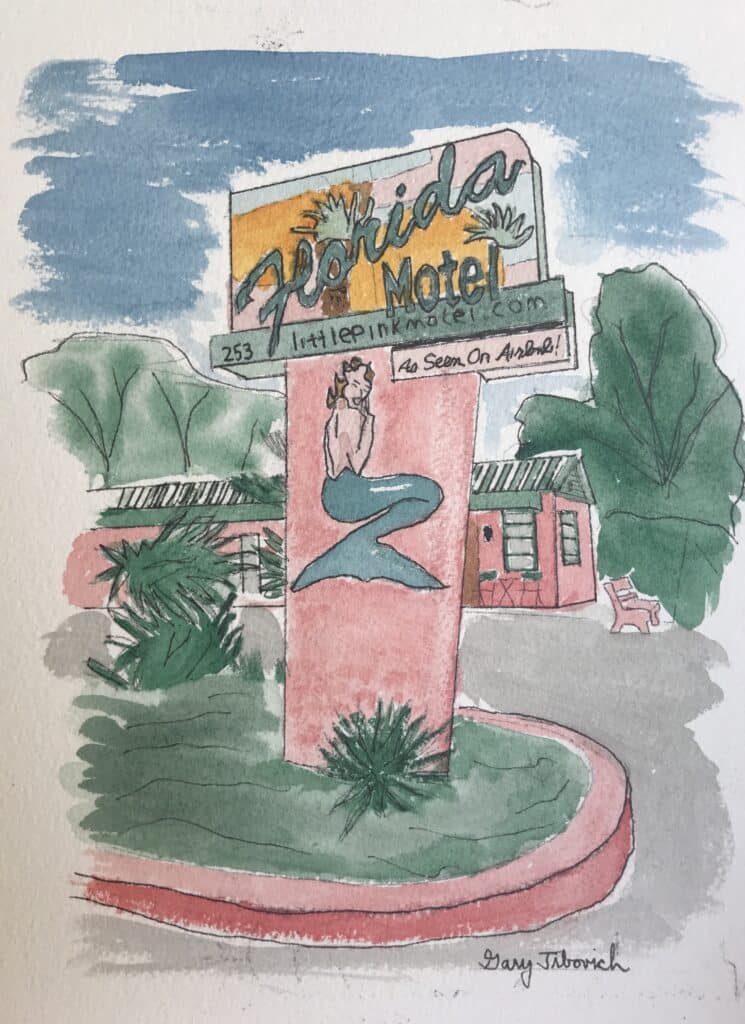 What brings out your creativity?
I get a lot of satisfaction by putting down on canvas or paper what I see. I frequently walk on the beach so my ideas come from there. I started taking photos with my phone and trying to interpret them onto the canvas. It brings me joy when something turns out to my satisfaction.
What does your work aim to say? Are you trying to bring a smile to someone's face or add to someone's home decor?
I like to stir people's memories of places they grew up with or love today. I try to avoid run-of-the-mill postcard pictures. Instead, I look for non-touristy places. Lately these paintings have garnered interest on some of the Facebook groups.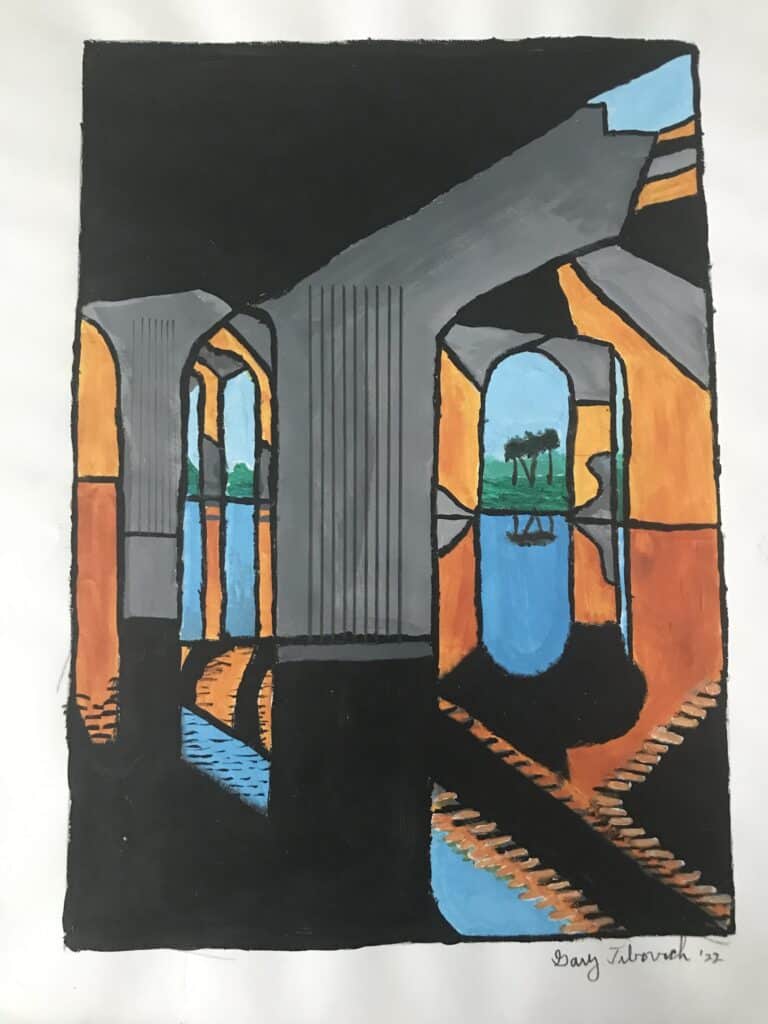 Are there any spaces or designers that have influenced you?
I am still searching for my style. I have experimented with realism and abstract. Lately I have been busy sketching buildings and using watercolors to bring them to life. I did take some engineering drawing courses back in the day. I think my interest in architecture definitely influences my work.
What is your favorite artistic accomplishment?
Since joining the Jacksonville Artist Guild, I have had a few of my pictures selected to be in their sponsored events. This sort of validates my work in my mind. My latest thrill was to have a painting selected to be in a venue for the Jacksonville Bicentennial.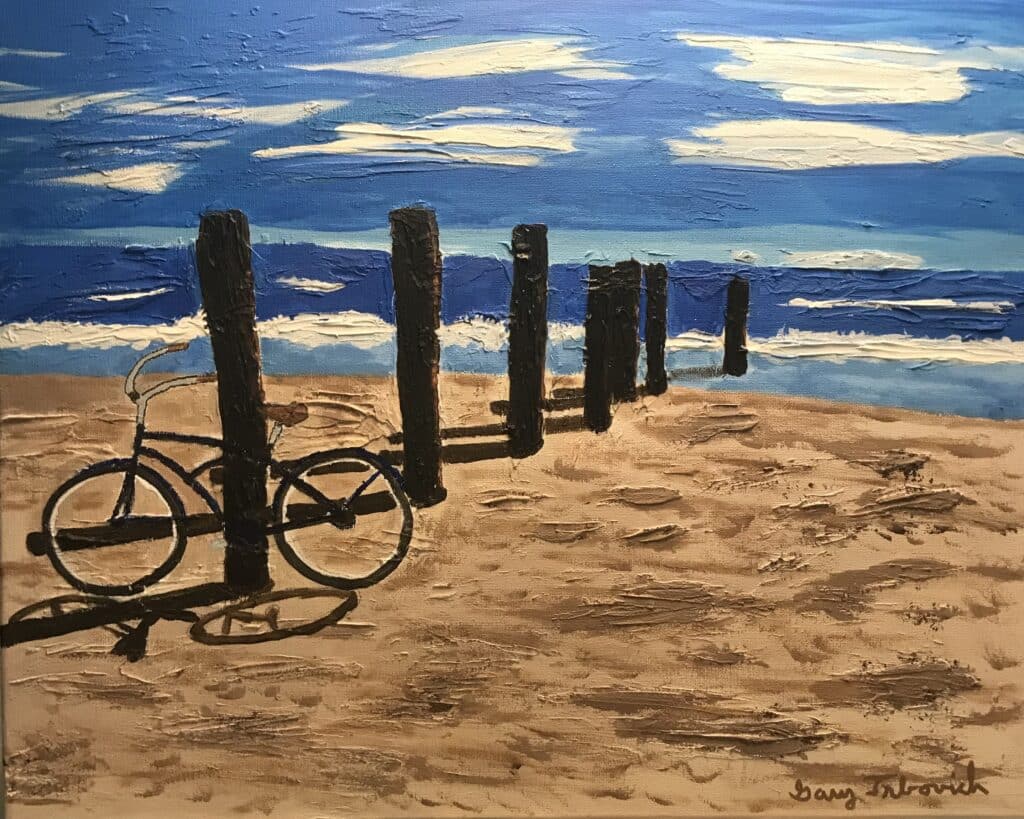 Do you have a specific piece you would love to talk about or promote?
The painting that really took off for me was of the Beach Bowl. I used to take my kids there and it hit it off with a lot of people who grew up or have lived in the Beaches area that did the same. I never thought of selling any art until I started getting suggestions to make prints, Christmas cards, and t-shirts featuring this painting. I then arranged for a gallery to do prints for me. I am still selling them three years later!
What is the best way for artists to network?
I am rather new to the Jacksonville scene but I think that joining an art group would be a good way to network with other artists.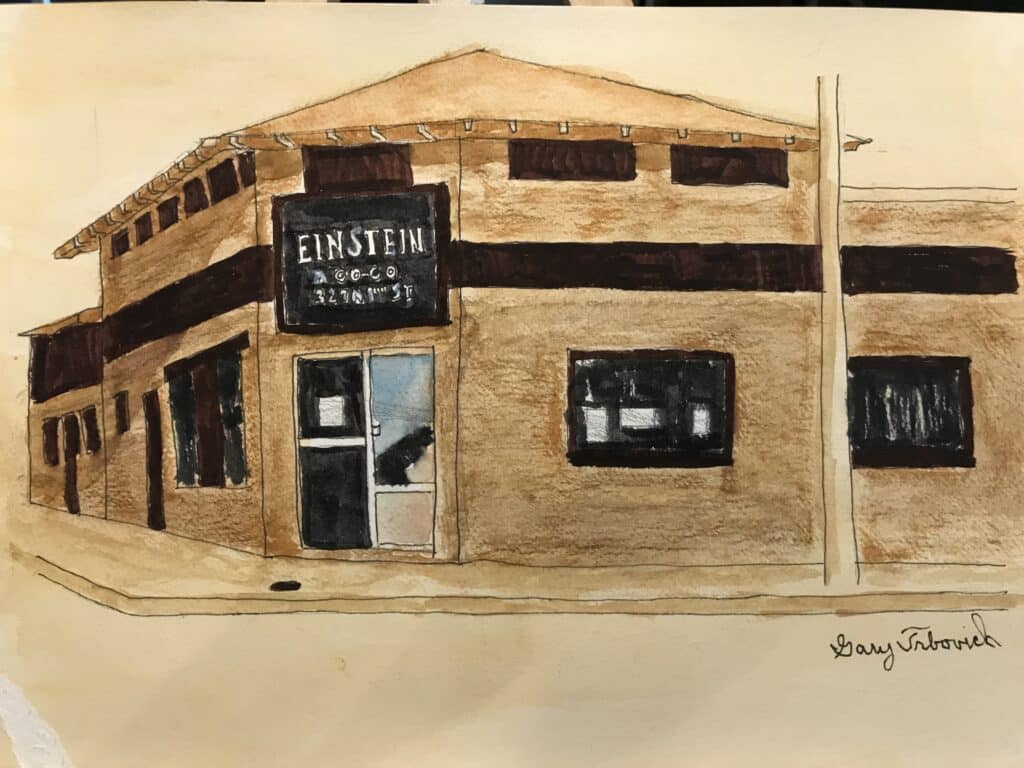 If you had a question you would like to ask another artist what would it be?
I would like to know more about the marketing of my art. I am curious on where other artists sell their work and whether they use other people to create their Internet sites.
What's the best thing for you about living on the First Coast?
The best thing about living here is definitely the beach. I try to walk it every morning when I can. I also think the Beaches community is more like a small town which is how I grew up in Pennsylvania. I like the familiarity of the beaches and would not consider leaving.
How can we see your work?
My Etsy shop is called FirstCoastArtist, my website is Firstcoastartist.com
About the Author
Latest Posts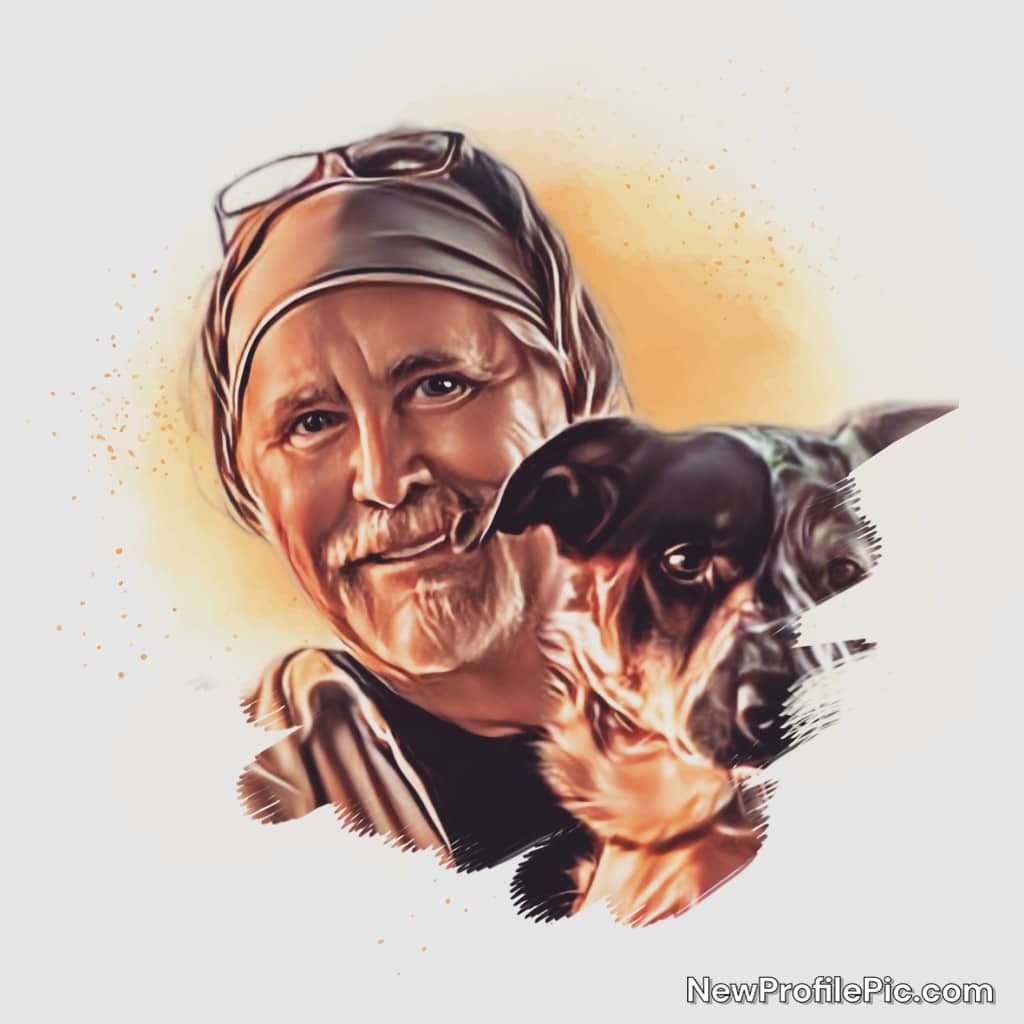 Glenn is the founder and publisher of First Coast Life. He is also a wonderful storyteller. Born on the 4th of July, he spends his spare time taking his camera and exploring everything beautiful this region offers with his rescue dog Callie by his side. He loves meeting new people and capturing the many beautiful moments and amazing local stories that showcase the true spirit of the area.