Pelicans, Pets and Portraits – Local Artist Paints Them All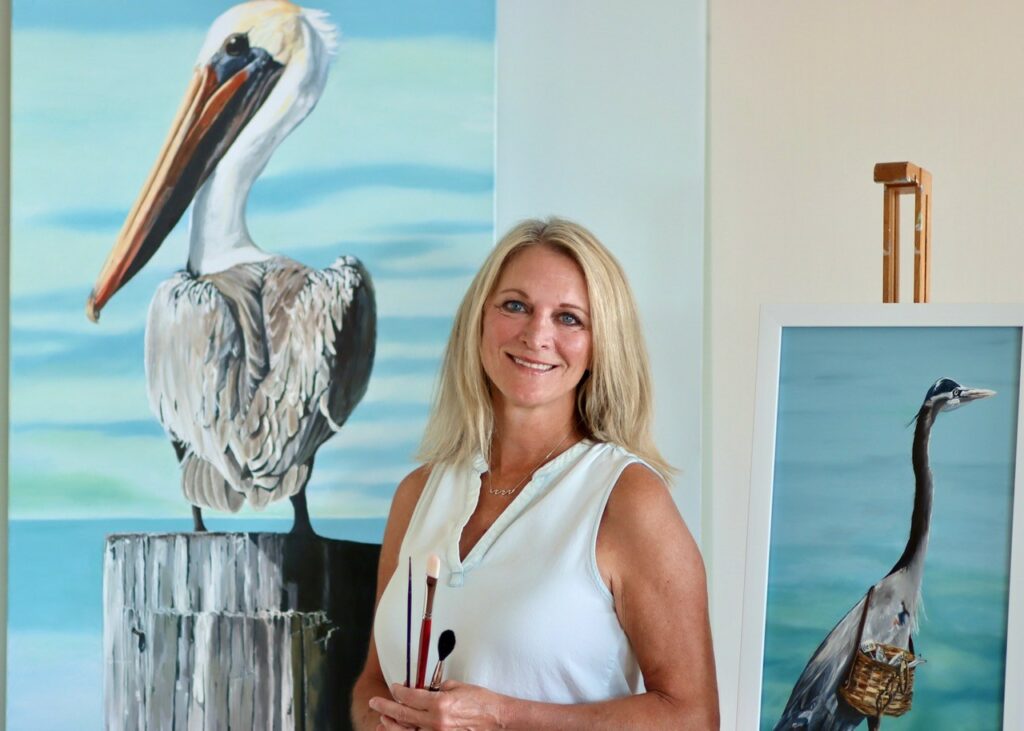 So Nice to meet you Renee. So to get started, tell us what part of the First Coast do you reside in now, and how long have you lived there. 
I've been in the Jacksonville area for twenty years, with the past seven years full-time in Jacksonville Beach, loving the beach life.
How long have you been doing your craft or trade? 
For as long as I can remember, in some shape or form. I was in high school when I got my first commission – a portrait of a classmate who wanted to give it to his father for Christmas.
What brings out your creativity? 
My environment, nature, people, and seeing other artists' work. There's nothing like a walk through a few galleries to make me want to put up a canvas and start painting.
What does your work aim to say? Are you trying to bring a smile to someone's face or add to someone's home decor? 
Both, I suppose. I like to paint things that will make the viewer's day just a little bit better. The pieces commissioned or purchased from me are usually things that mean something to the client, but sometimes they are just something enjoyable to see every day.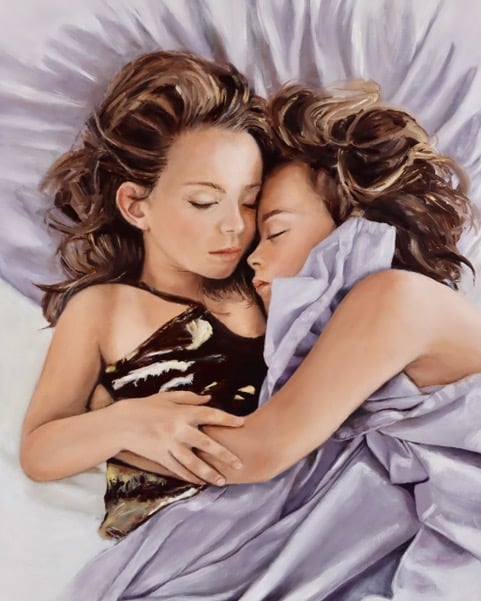 Are there any spaces or designers that have influenced you? 
My paintings are typically rendered in the style of realism. Although I have never done fantasy work myself, one of my first major influences was a pair of artists that I discovered in "The Art of the Brothers Hildebrandt," a book compiling the works of brothers who created realistic fantasy paintings for Tolkien and Star Wars. I love Andrew Wyeth, Chuck Close, and my real-time friend and mentor,  Jacksonville artist Steve Mills. I can lose myself in the Robert Lange Studios gallery in Charleston.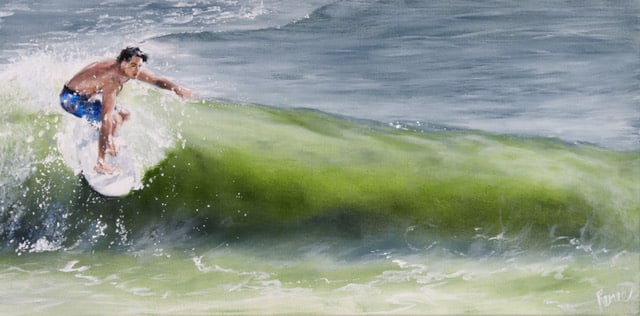 What is your favorite artistic accomplishment? 
That's a tough one. What painting did I just finish? That's usually what I feel is my biggest accomplishment until I paint another one.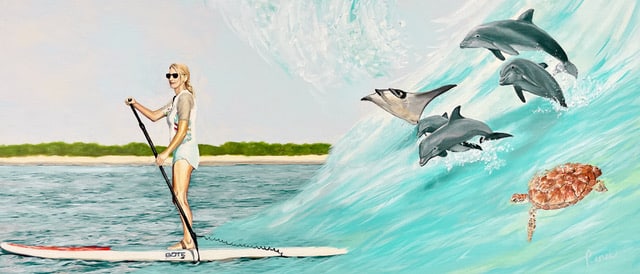 Do you have a specific piece you would love to talk about or promote? 
I am in love with my most recent piece, a portrait of two young sisters sleeping in a loving embrace. The photo reference was a candid photo taken by their father and posted on social media. Comments followed, "this would make a great painting." Yes, it would and did.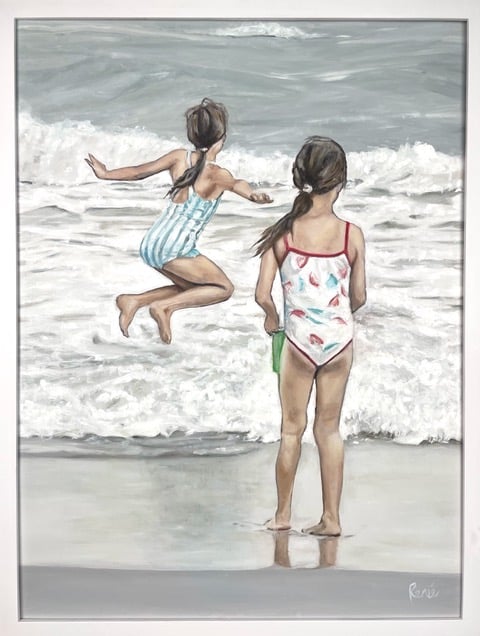 What is the best way for artists to network? 
I'll be honest; I'm not much of a networker. I go to galleries, and if I find an artist particularly interesting and they are present, I will ask questions. I follow other artists on social media and sometimes reach out to chat. Once, while visiting London, I contacted a mosaic artist that I admired and asked to visit his studio, and he graciously accommodated me. I met a good friend and mentor by emailing and asking to talk about his process.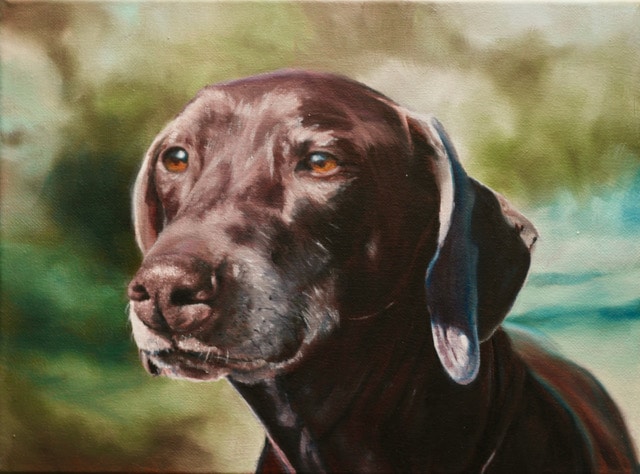 If you had a question you would like to ask another artist, what would it be? 
For every realist artist before the age of photography — how did you do that?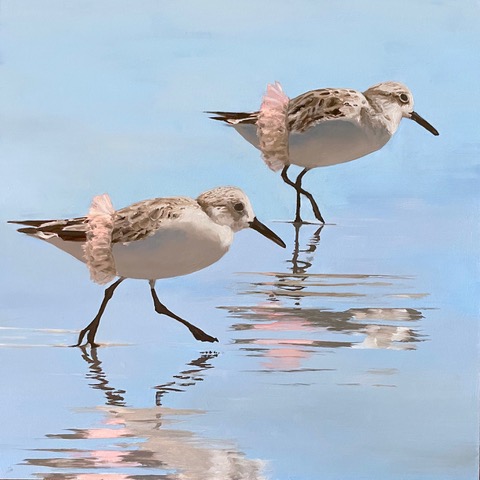 What's the best thing for you about living on the First Coast? 
There are so many great things about the First Coast, but I have to put proximity to the ocean at the top of the list. We have the best beaches in the world.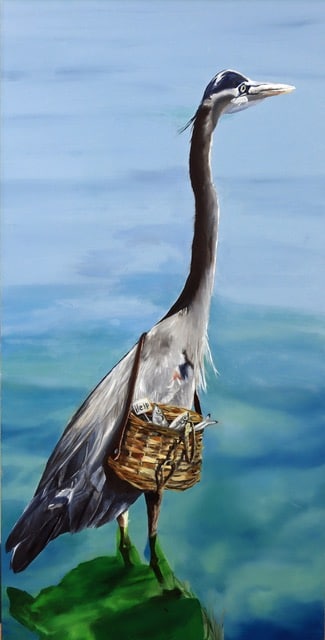 How can we see your work? 
Websites: ReneeRezArt.com, ReneesCustomArt.com
On social media facebook.com/reneerezart instagram.com/reneerezart
Is there anything else that you want to tell everyone? 
Art saved me in high school, nurtured me in college and gave me occasional respite during the hectic years of medical school, residency, and early motherhood.
Once my medical training was behind me, I went deeper, strengthening my relationship with the brush and canvas, spending more and more hours in the studio, and gradually developing into the artist you see today.
But look again, not long from now, and you will see a different artist because both you and I will continue to grow.