Wood Art Made One Piece at a Time.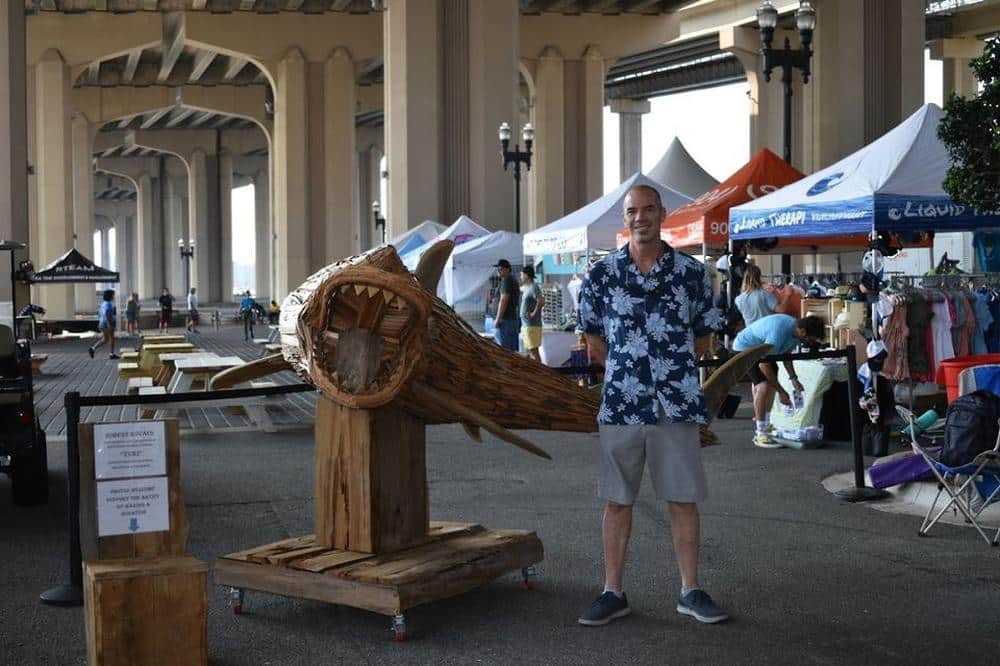 Your work is beautiful Robert, and thank you for sharing. So what part of the First Coast do you reside now and how long have you lived there?
I live in Neptune Beach on First Street in the family home that we have owned since 1979.
How long have you been doing your craft or trade?
In 2013 I began creating "yard art" and different types of planters and trellises out of reclaimed Cypress. My nephew's birthday was coming up and he was an avid fisherman so I decided to make him a fish, and it has evolved from there.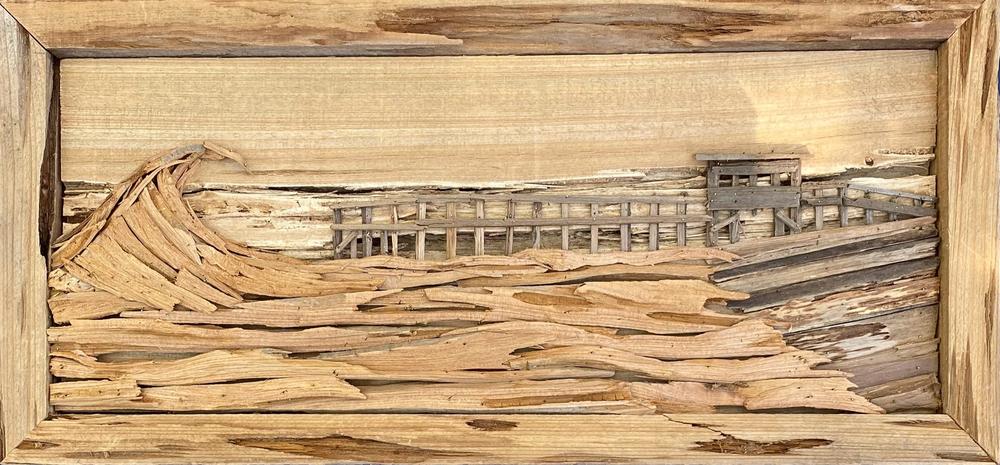 What brings out your creativity?
Collectors often share intimate knowledge of an event, place, or thing that allows me to tap into what they have experienced and apply it to the concept and creation of the work giving them a direct connection to it rather than just buying random art that may fit their style. It represents something in their lives that inspires me to bring it to life.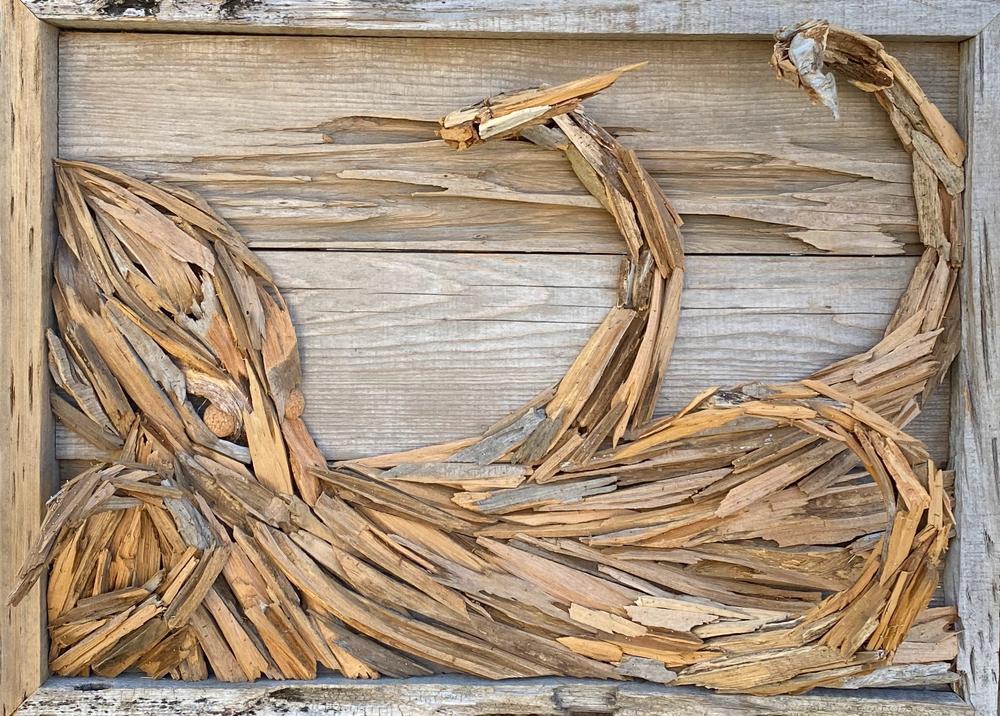 What does your work aim to say? Are you trying to bring a smile to someone's face or add to someone's home decor?
My ultimate goal when creating a piece is for it to have movement. Regardless of what the concept is, I want to give it depth and action to make it look like a freeze-frame of an actual moment in time. I intend to evoke emotion from the owner.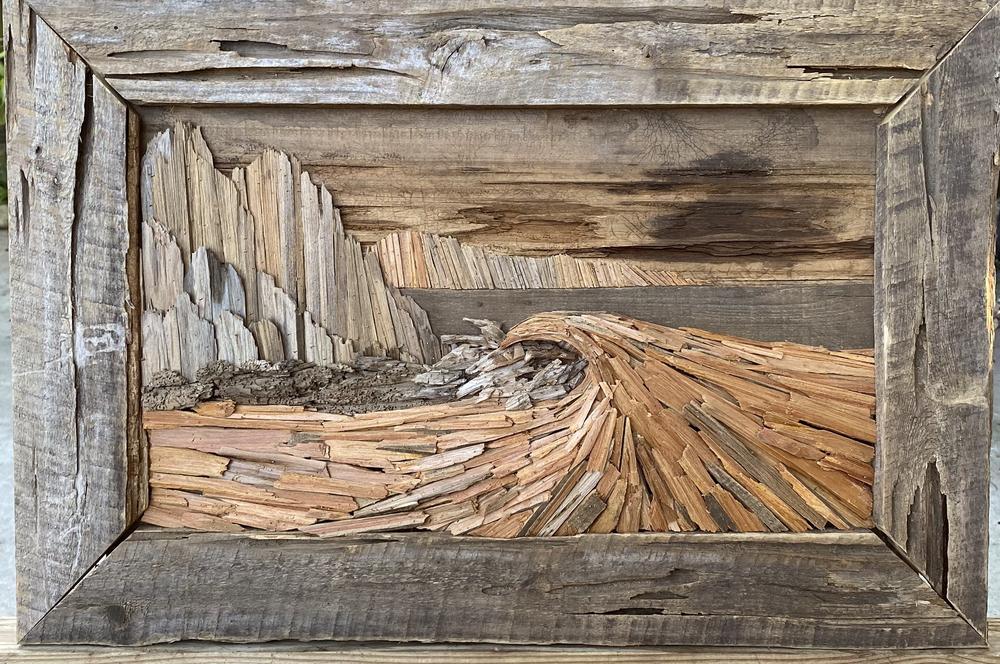 Are there any spaces or designers that have influenced you?
I am truly inspired by the beauty of nature. Though I am greatly influenced by the ocean, I continue to expand my influences and try new ideas.
What is your favorite artistic accomplishment?
My work is all commissioned. So the pieces I create are inspired and created through an idea or memory introduced to me by an interested party. The joy and happiness that people have when I hand off the piece is indescribable. My customers only have an idea of what the finished piece will look like so when it is finally revealed the emotion is amazing.
I would say my favorite accomplishment is making people happy.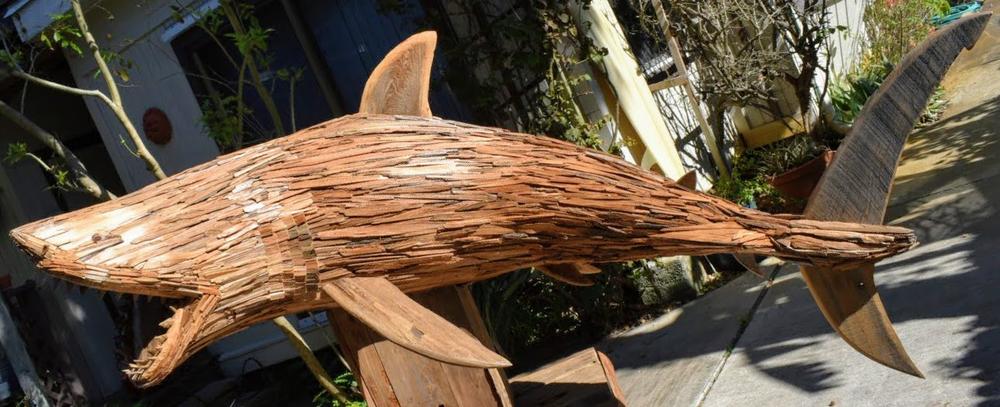 Do you have a specific piece you would love to talk about or promote?
My largest piece to date, "ZUKI" a life-sized great white shark, was created for the Jacksonville Seafood Festival and is by far one of the most time-consuming, technical, and as I said the largest pieces I have created. She has been on display at several other pop-up events and draws in large crowds for photo opportunities. She is a wonderful piece and is still looking for a home where she can be permanently displayed.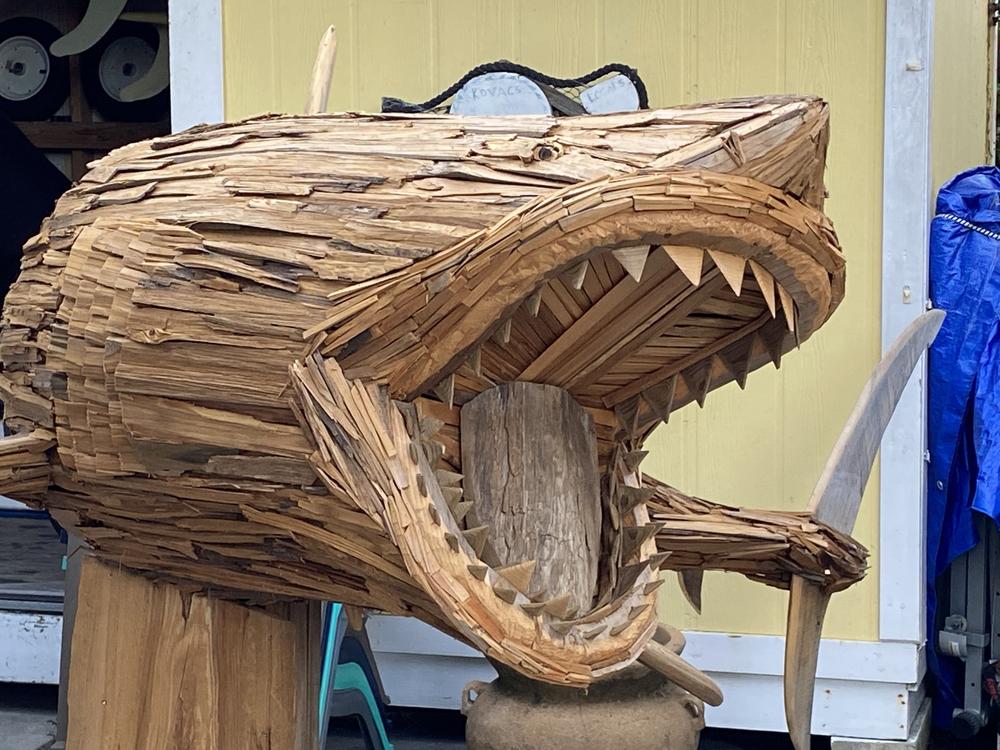 What is the best way for artists to network?
Get to know other artists. I have been networking through all of the online platforms for about 2 1/2 years but as I became friendly with other artists more opportunities have presented themselves. Fellow artists want to help and promote.
If you had a question you would like to ask another artist what would it be?
How did you make the leap to full-time artist?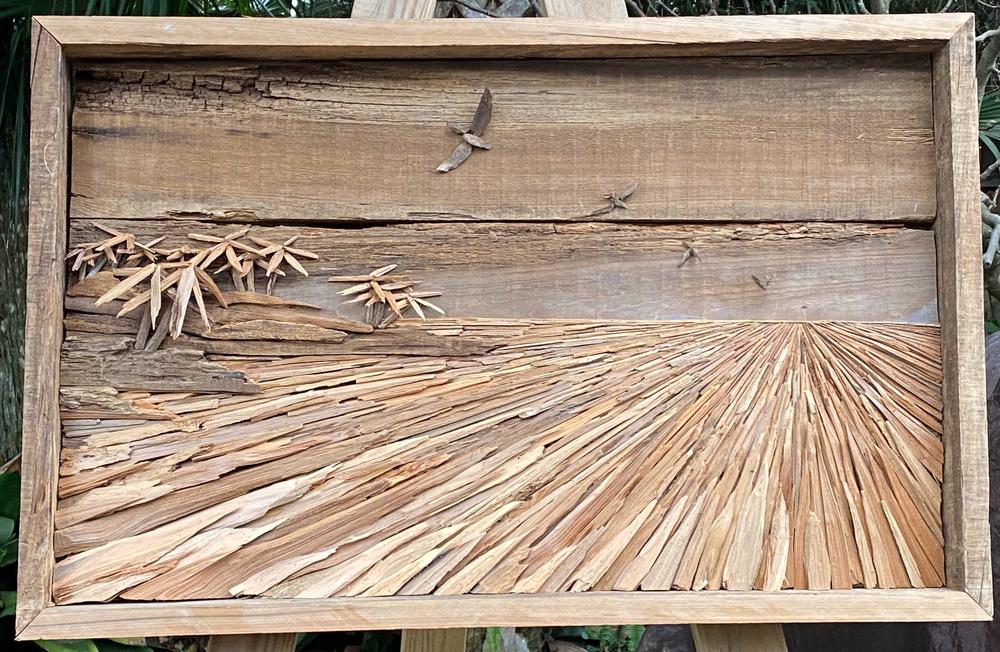 What's the best thing for you about living on the First Coast?
I am a surfer through and through. Along with our amazing year-round weather, our area is a special little slice of the world and has so many opportunities to experience nature and outdoor activities between the river and the beach that you can never run out of things to do.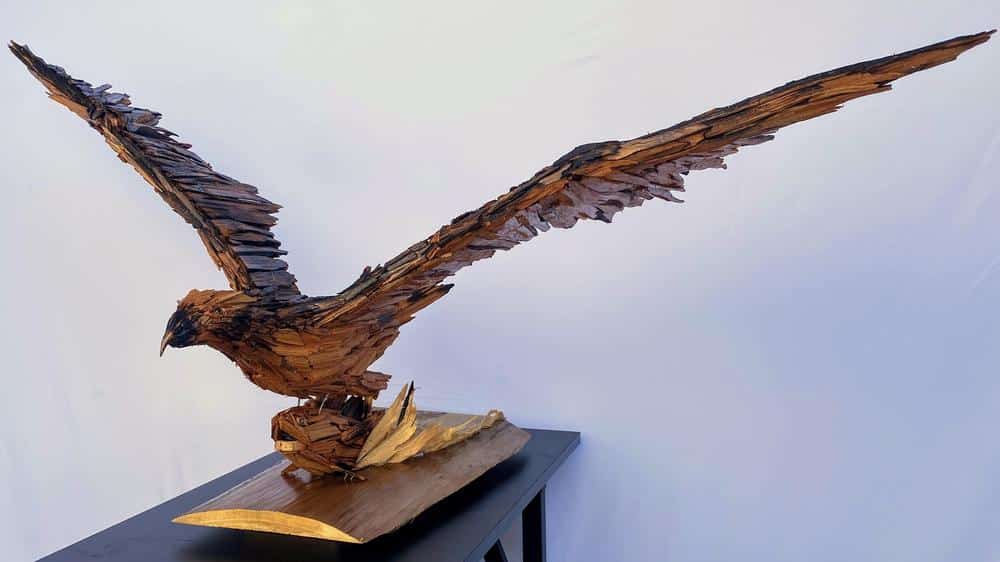 How can we see your work?
Website – kovacsartisticcreations.com
Instagram – @kovacsartisticcreations
Facebook – kovacsartisticcreations
Tic Tock- kovacsartisticcreations
Is there anything else that you want to tell everyone?