Creative space with over 100 artists and vendors
Chelsea and Jeff Leonard and Gloria Moore are co-owners.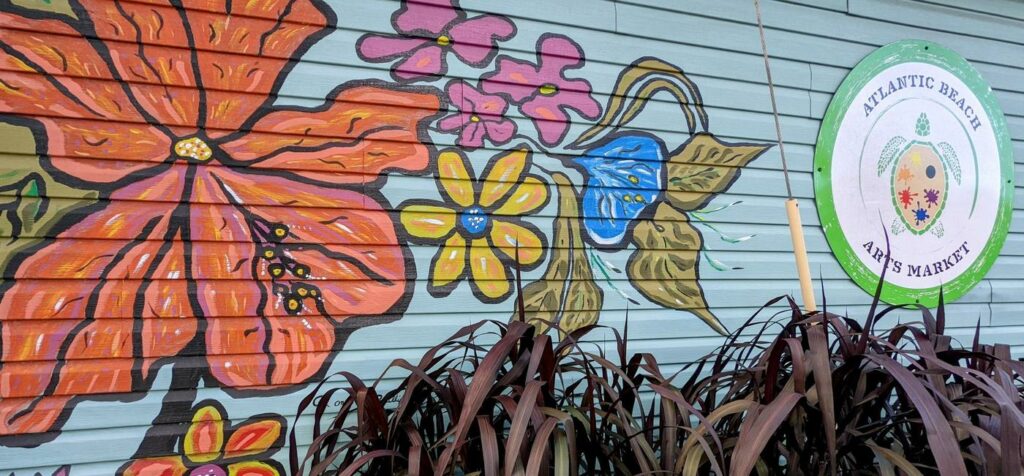 So Gloria, tell us in what part of the First Coast do you reside now and how long have you lived there?
We currently live in Atlantic Beach just around the corner from the store. Chelsea has lived there for 15 years, Jeff [has lived there for] six to seven years, and Gloria a year and a half; she sold her home of 20 years in Jacksonville Beach and moved to Atlantic Beach to be closer to the store after retirement.
Why and how did you get started?
Chelsea has been the artistic creative inspiration behind the decision to purchase this warehouse building that was for sale in Atlantic Beach, renovate it, and open a co-op artists' retail and classes space. She had been running a similar concept business for 15 years at another location and felt the Atlantic Beach community would benefit from such a business.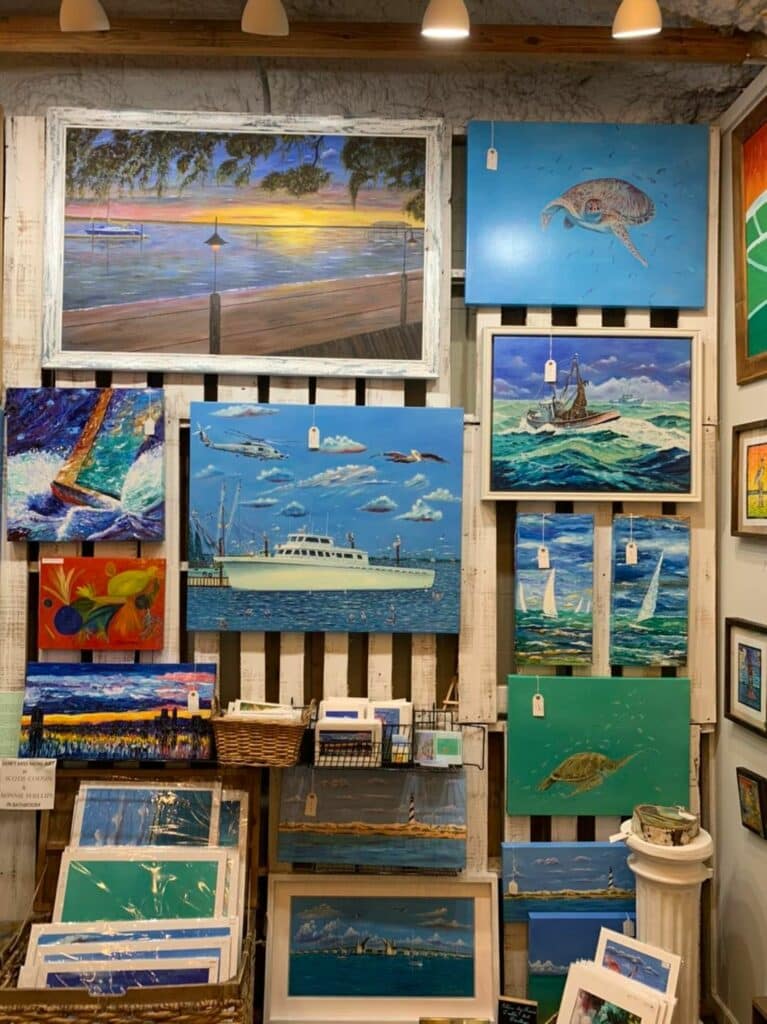 What aspects of your business are you passionate about?
We are most passionate about providing the Jacksonville community with the opportunity to be a part of the creativity of so many artists in one space. We also feel that the community supports the arts and is interested in learning and growing their artistic skills through the opportunity to take art classes. We are so happy to have great artists' classes.
How did you get the idea or concept for your business?
Since Chelsea had been running her Themes and Dreams Design business in a similar concept shop at another location, she felt ready to venture out. Being an integral part of the community, having lived there, she felt Atlantic Beach was ready for that kind of business.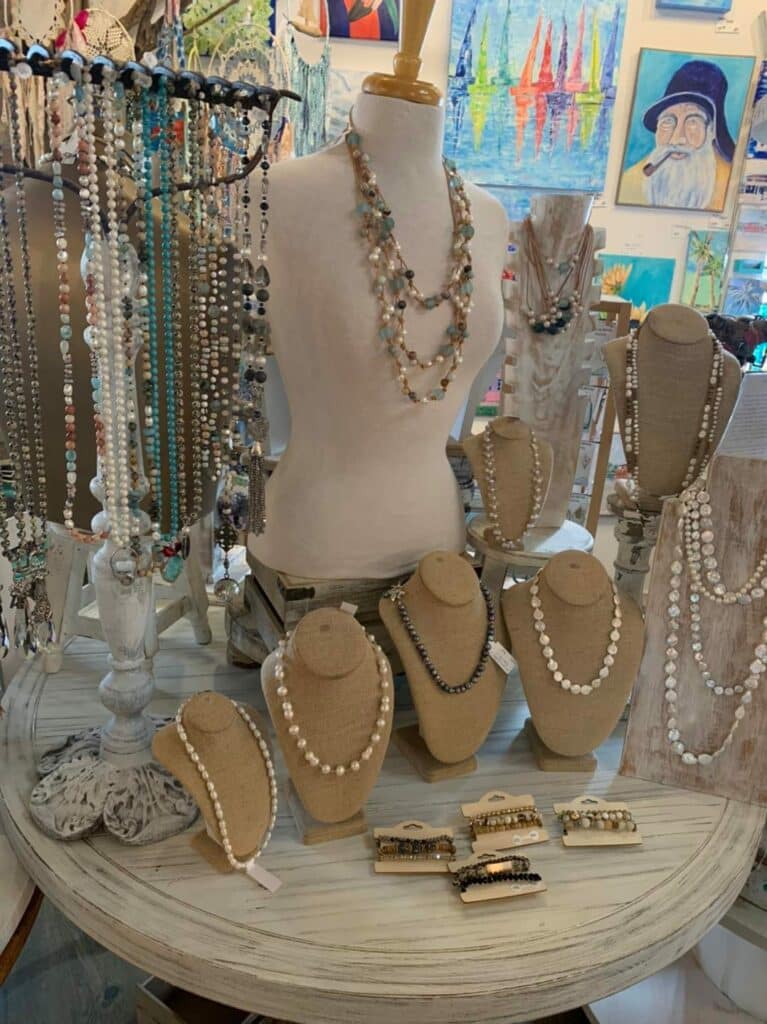 From the outset, what would you say is your mission?
Our mission is to work in a creative environment that supports the arts and continue my business as an owner as I've been doing, renting a retail space.
What are your goals for the company?
Our goals are to continue to provide art to the community and provide a creative retail space for people to be able to enjoy walking around and buying their gifts for their favorite people or decorate their living space with wonderful art.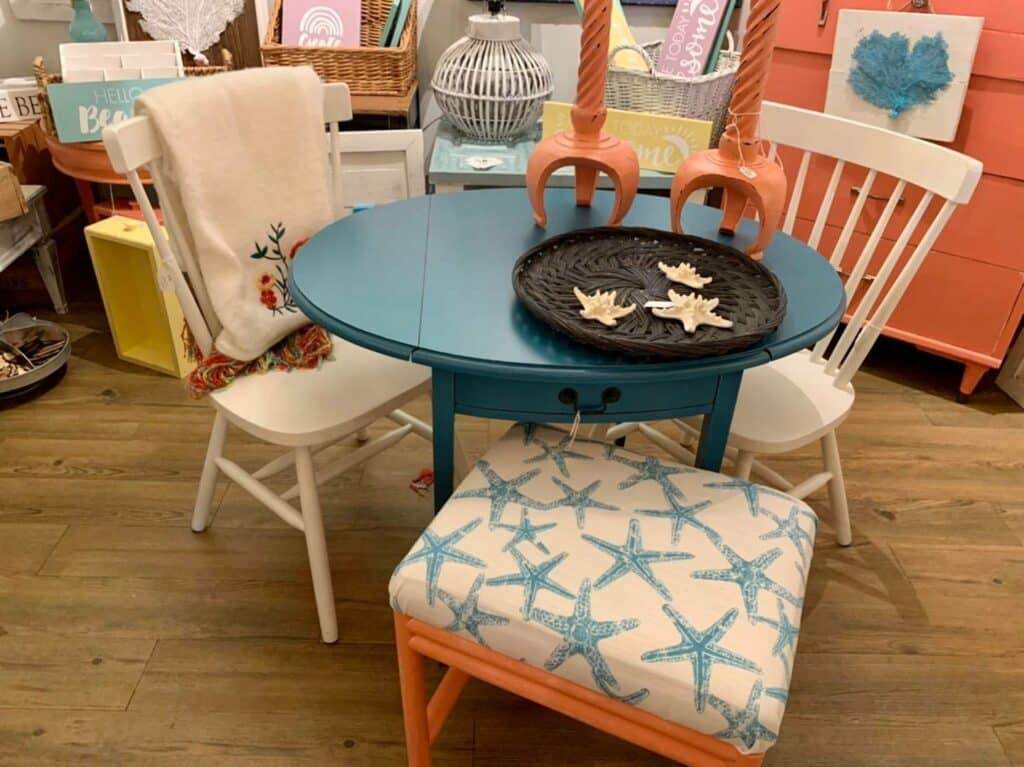 When did you start Atlantic Beach Arts Market?
We purchased the building in March 2018, spent approximately eight months renovating [it] from a warehouse to the current structure, and opened for business on November 18, 2019.
What made you choose to operate your business in its current location?
Chelsea and Jeff lived around the corner and drove by the For Sale sign for quite a while. As investment opportunities occurred, Chelsea presented a business plan that the building owner accepted. As the Mayport Road area was within our affordable range, and the city of Atlantic Beach and the community committed to supporting the arts, we felt this was the perfect time, place, and opportunity.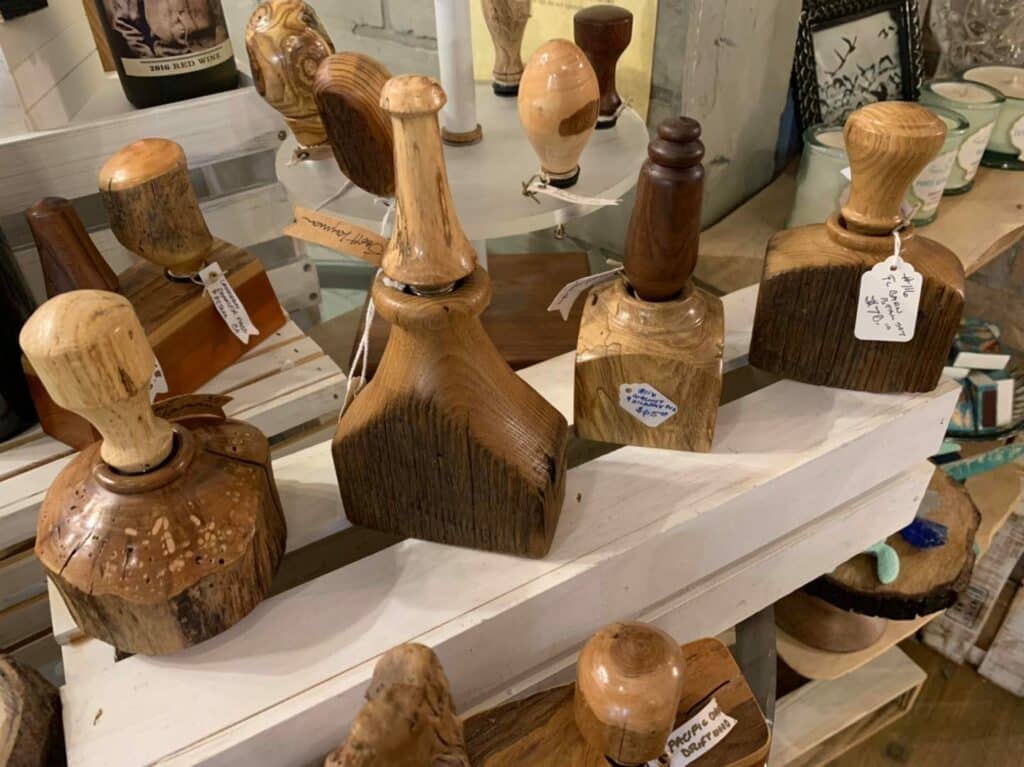 Can you give us a brief background on service(s) or product(s) you offer and the people you serve?
Atlantic Beach Arts Market currently has over 100 artists and vendors. It's an eclectic mix of options, so this environment is the perfect retail shopping experience, as well as promoting art classes both for adults and children. Some of the services and products you can find here include (but are not limited to) jewelry, oil, acrylic, watercolor, and mixed-media paintings in a range of themes, sizes, and pricing, fused, stained, and blown glass as well as resin beach shell themed pictures in a variety of styles. We also feature photographers with many different presentation options, including framed, tiled, and prints in varying sizes and styles. Other gift items include wonderfully scented candles and great soaps, plus dreamcatchers, vintage finds, yard art décor, wood wall pieces (large and small), as well as turned wood, locally turned bowls, and cutting boards. Experience includes a large array of coastal-themed décor, children's and dolls' clothes, quilts, and vintage tablecloths. We have vendors specializing in antique and other vintage items, too. Strolling through the 5,000-square-foot space, you'll find pottery and succulents, and small plants in planters, crystals, and wind chimes. There's also a wide array of various mosaic furniture as well as painted and repurposed furniture (such as dining room tables, kitchen tables, dressers, cabinets, coffee and end tables) and décor to furnish their homes. There are so many more specialized gift items to meet everyone's tastes!
What is a unique attribute/aspect/quality/feature about your business?
As soon as you enter the store, the overall feel of Chelsea's specially designed space has a wonderful consistent vibe to provide a calm, flowing shopping experience. Furthermore, beyond shopping, there's the experience of art classes: learning to paint, make jewelry, and several more skills and practices that draw people into the space. The two together make Atlantic Beach Arts Market the most unique experience possible.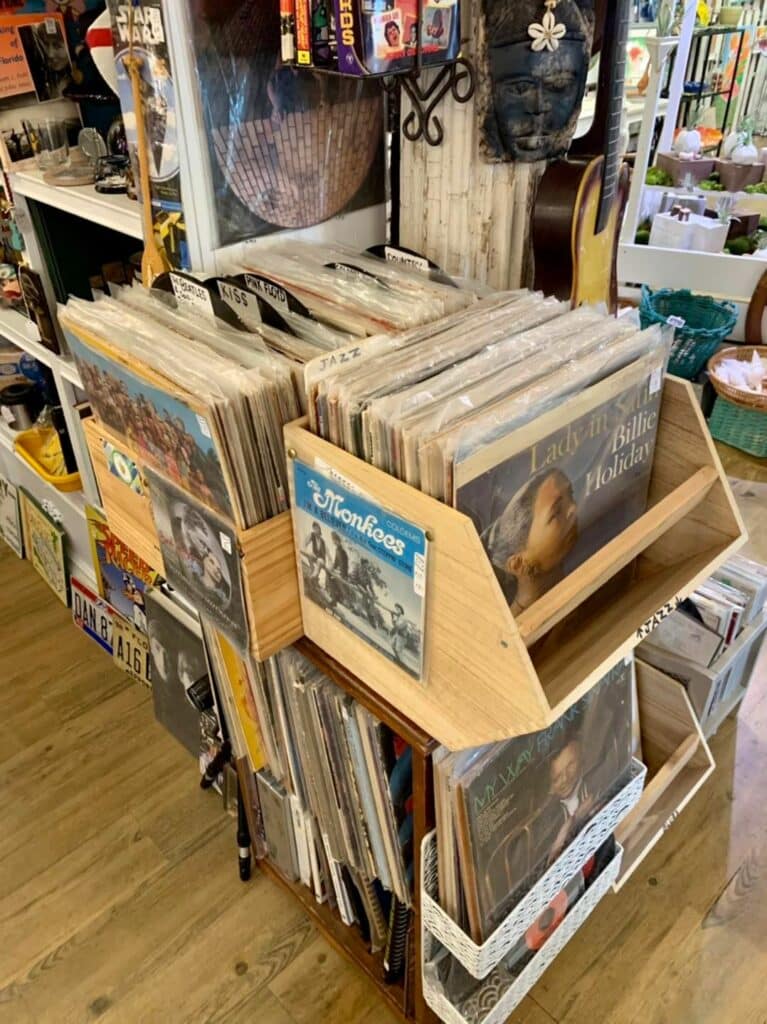 How many employees make it happen at Atlantic Beach Arts Market?
Since Atlantic Beach Arts Market is a co-op artists' retail space, we have no paid employees. The artists and vendors rent their spaces and opt to work a half-shift a week to have a lower commission on their sales.
What qualities do you look for in an employee?
We seek creative individuals that want to express their creativity through their art medium.
As a business owner, tell us some of your responsibilities.
The responsibilities of a business owner are vast. Managing 100 artists can be a daunting challenge but Chelsea, especially, seems to possess the skills necessary to make the process seem effortless. Everyone supports each other and pitches in to make the business the success it has become. In the Covid-19 environment, maintaining cleanliness is a priority. Chelsea, Jeff, and Chelsea's mom, Gloria, as well as all the artists and vendors, work as a team and step up to keep the store well-stocked with art and running smoothly, from opening to closing. Some of the additional responsibilities we have encountered include creating a business plan, then incorporating, opening bank accounts, setting up the payment system, choosing the vast array of artists, handling the sales aspects, and ordering needed supplies. Scheduling can be a challenge but everyone seems committed and keeps up their schedule, making the store run smoothly. Chelsea's design flair has kept a cohesive store atmosphere. It does take communication and work, however.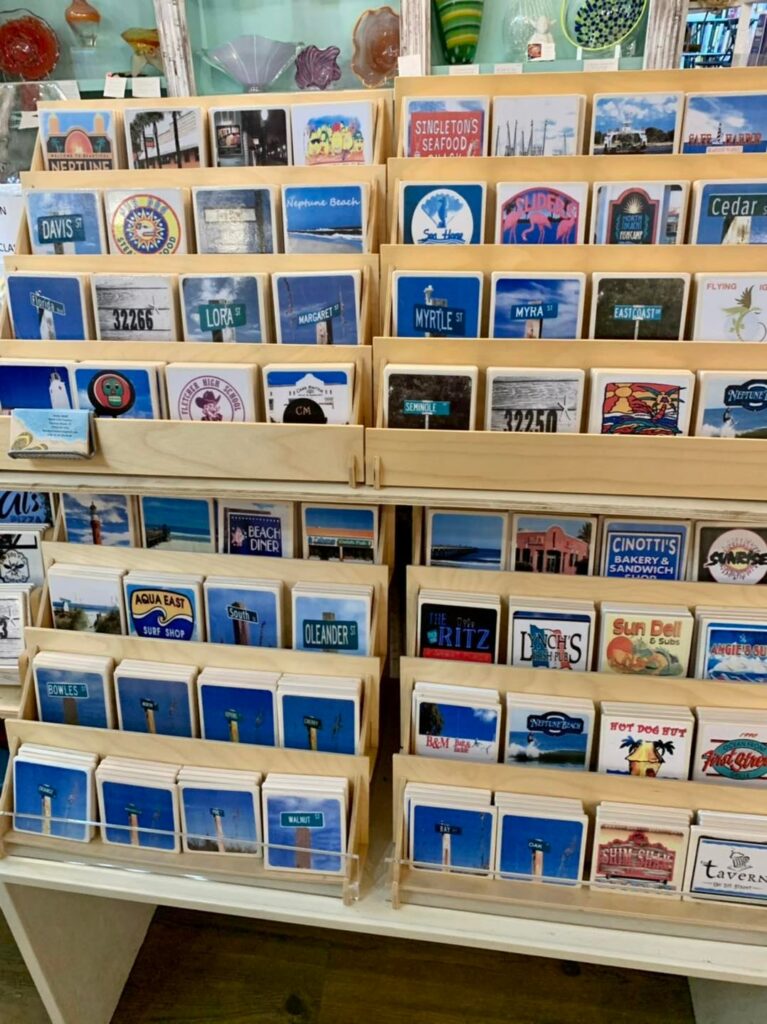 How has the Covid-19 epidemic affected your business?
Of course Covid has affected our business, though we have been blessed to have the artists stick by us when we had the shut-down and the mask mandate. Having no product inventory of our own to have to pay for, we have fared well. We had stopped classes, then, as time went on, slowly restarted [classes] at first in smaller numbers while maintaining disinfecting, which still continues.
How do you advertise your business?
We advertise on Facebook and Instagram, posting pictures and store videos, also by word-of-mouth and on our website; Eventbrite handles our class ticketing. We have a large email list and we send out bi-monthly online newsletters. One of the vendors focuses on creating articles focusing on an Artist of the Month. We also are in the antique guide pamphlet, as well as the North Florida Beaches flyer guide map (not sure of the actual title).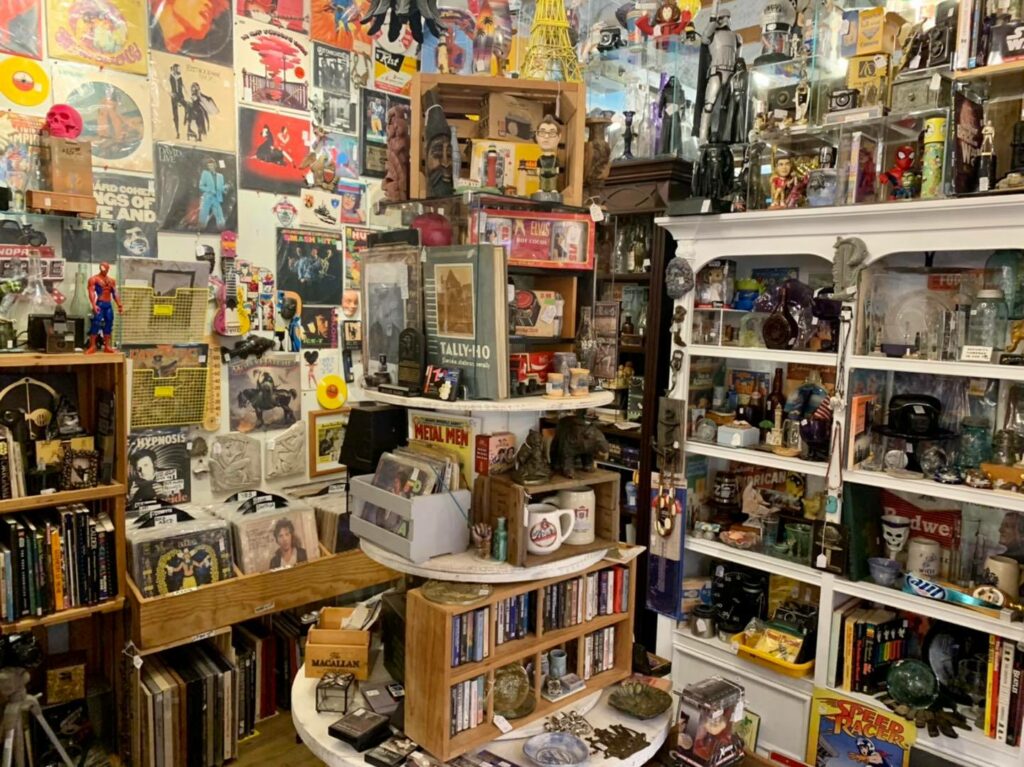 To what do you attribute your success?
People love to be creative. They love to buy personalized gifts that reflect the gift giver's and receiver's special interests. They can find those gifts at Atlantic Beach Arts Market. They are tired of going to the mall or Town Center to big-box stores for their shopping experience. We provide a wonderful, peaceful shopping experience that they enjoy.
Does your company help with or get involved in any community projects?
We have participated in kids' projects and the artists have donated to many of the local schools' fundraiser programs.
If you could offer one piece of advice for someone who's just starting a business, what would it be?
Be organized and have fun.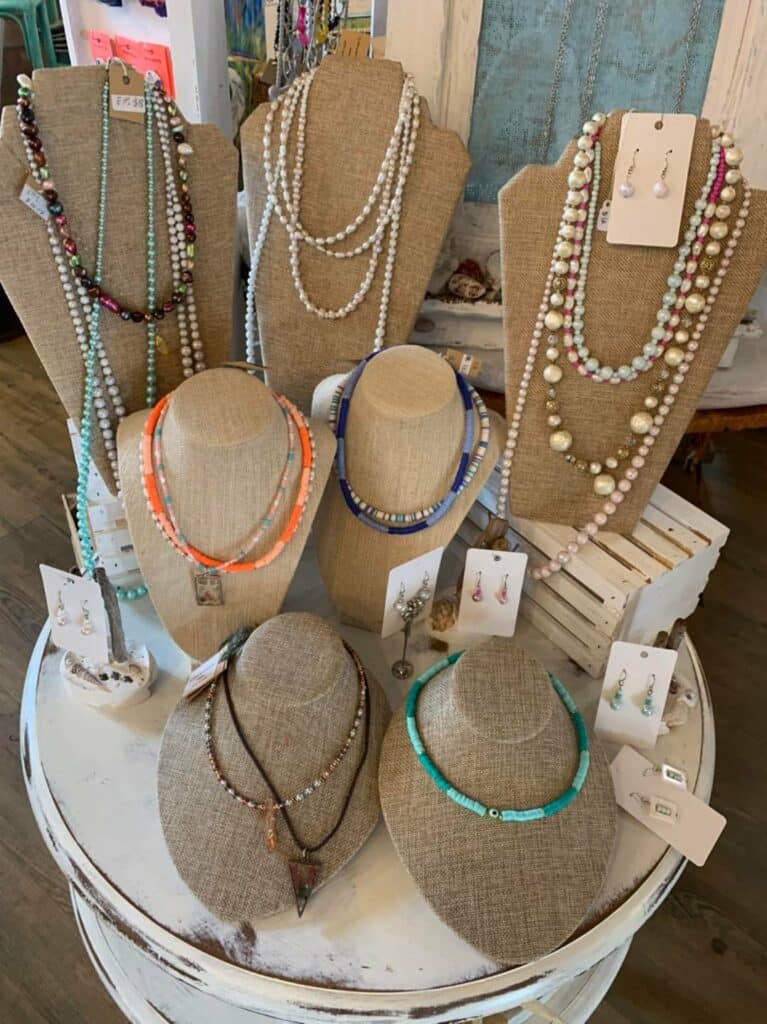 Personal hobbies or interests? Family?
Oh, my, Chelsea and Jeff love their plants and animals; their zoo membership as well. I do pottery as a hobby and thanks to the Arts Market, as a business. Family time is important.
What's the best thing for you about living on the First Coast?
The closeness to the sea and the people.
Where and how can folks learn more about your business? Links to your website?
Atlanticbeachartsmarket.com. And on Instagram and Facebook.
Is there anything else that you want to tell everyone who's reading this?
Shop local. Support the artists. Have fun.
Listing: ABAM
About the Author
Latest Posts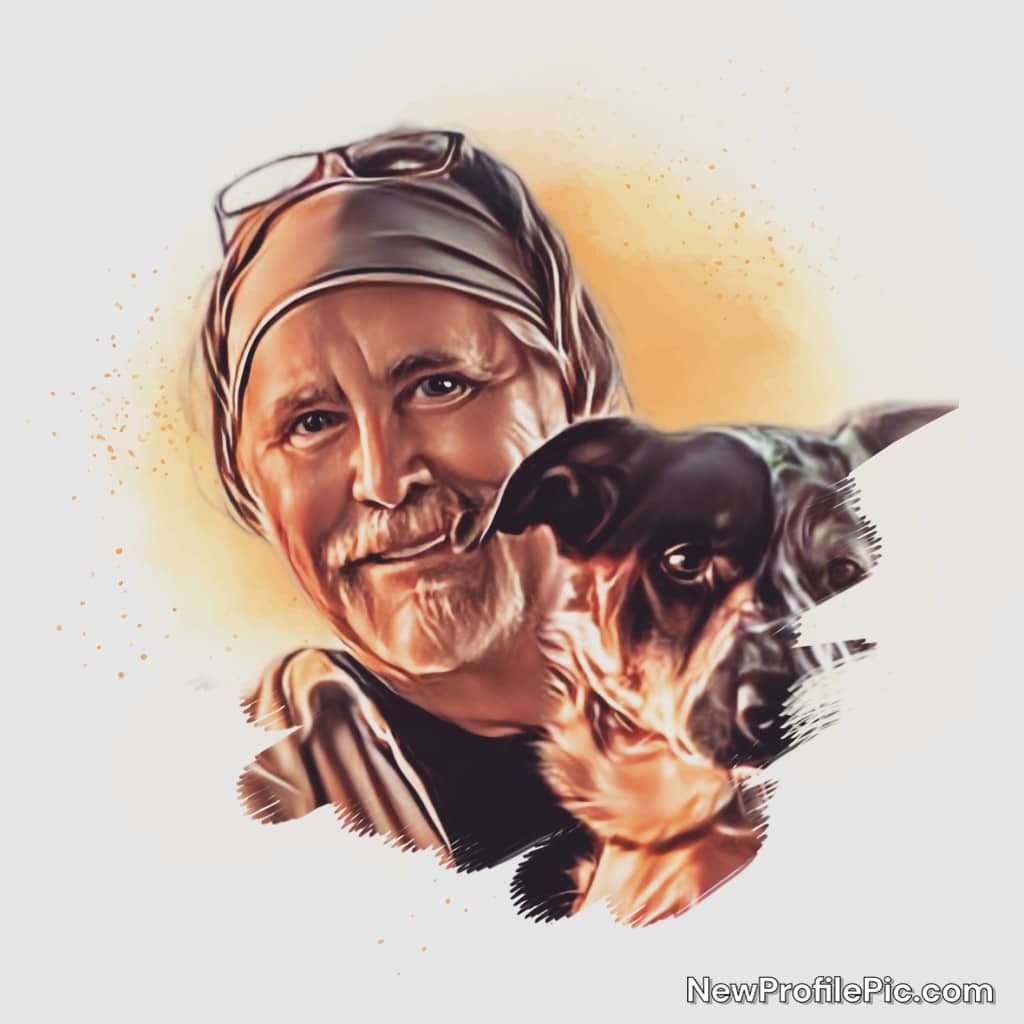 Glenn is the founder and publisher of First Coast Life. He is also a wonderful storyteller. Born on the 4th of July, he spends his spare time taking his camera and exploring everything beautiful this region offers with his rescue dog Callie by his side. He loves meeting new people and capturing the many beautiful moments and amazing local stories that showcase the true spirit of the area.