Oil Painting, Passion to Create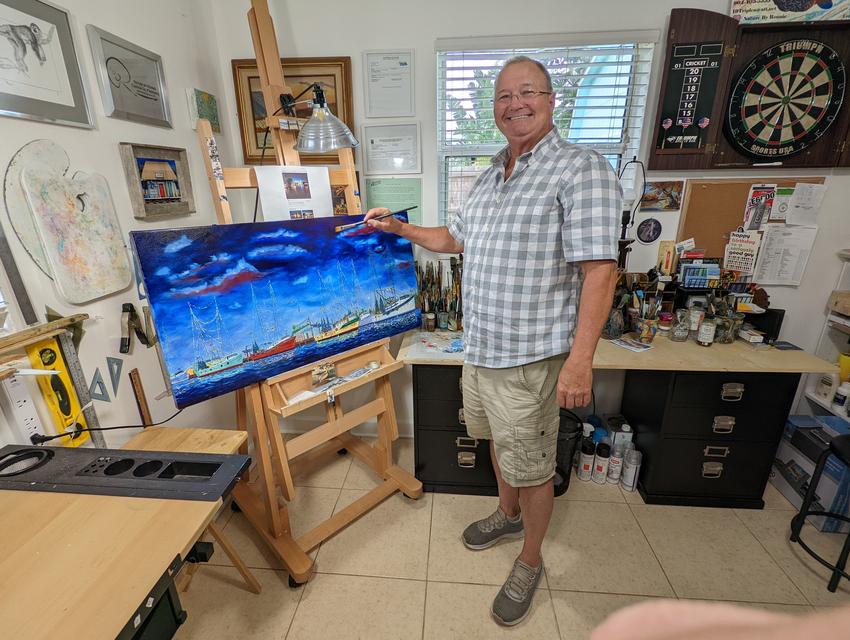 Thanks Ronnie for your time. So tell us, what part of First Coast do you reside now and how long have you lived there?
I live in Neptune Beach. I have been a resident for 35 years.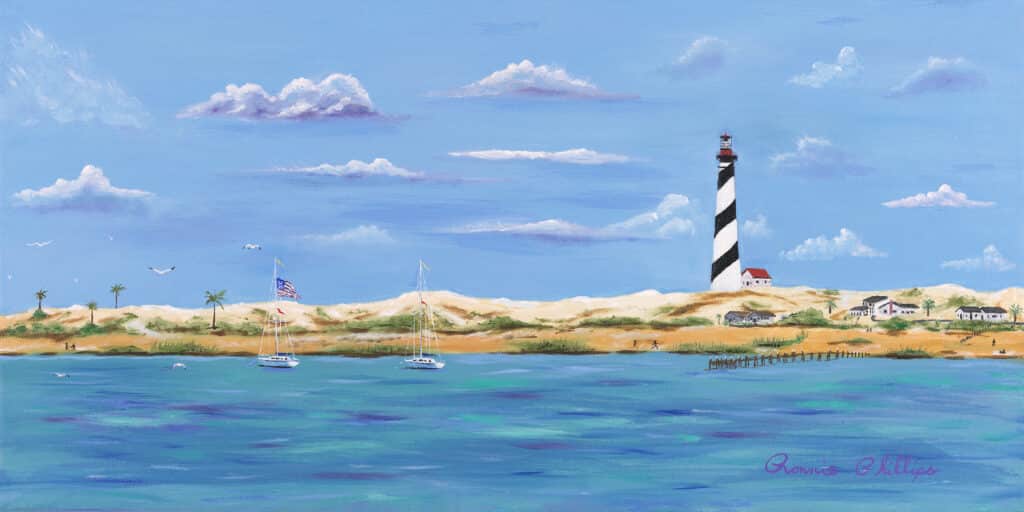 How long have you been doing your craft or trade?
I have been oil painting for 46 years.
What brings out your creativity?
I have a passion to create, when I see something that inspires me, I will take a picture and sketch it out with charcoal and paint the subject. I love having music playing when I paint, generally classic rock.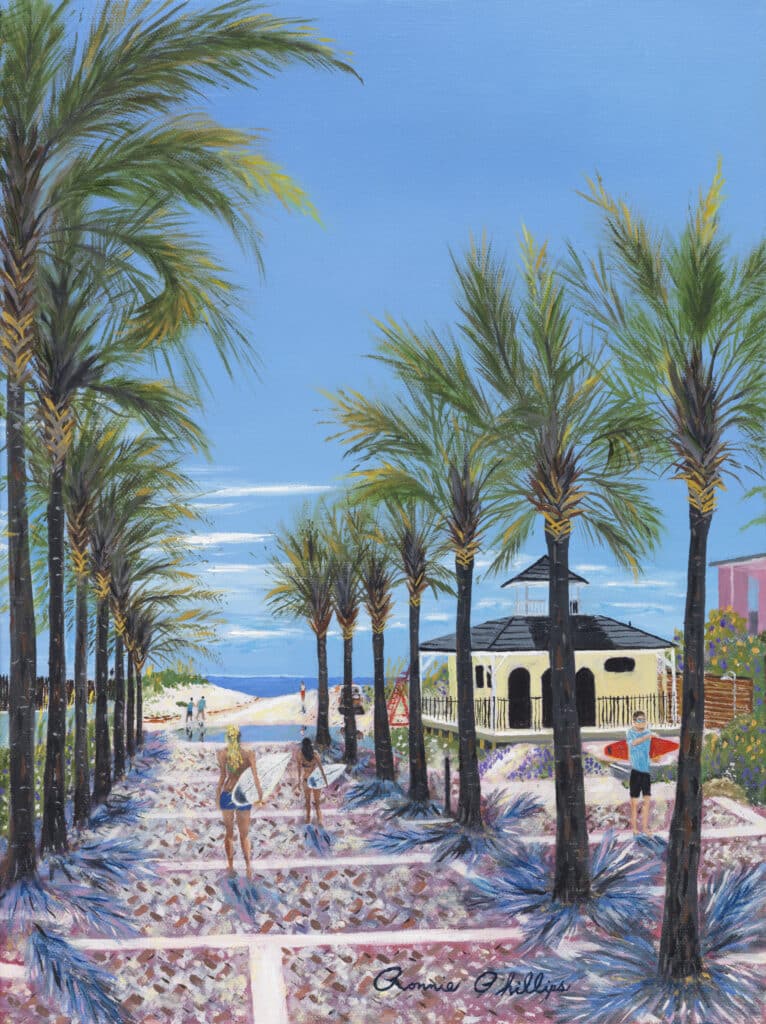 What does your work aim to say? Are you trying to bring a smile to someone's face or add to someone's home decor?
Portrays the movement of nature and the beauty of colors as they blend into each other. I want my art to communicate calmness, just as nature can and I take the pleasure of sharing my art and the satisfaction from the process of completing a new piece. It warms my heart to paint a commission knowing they appreciate it and that it will be with them and their families for generations.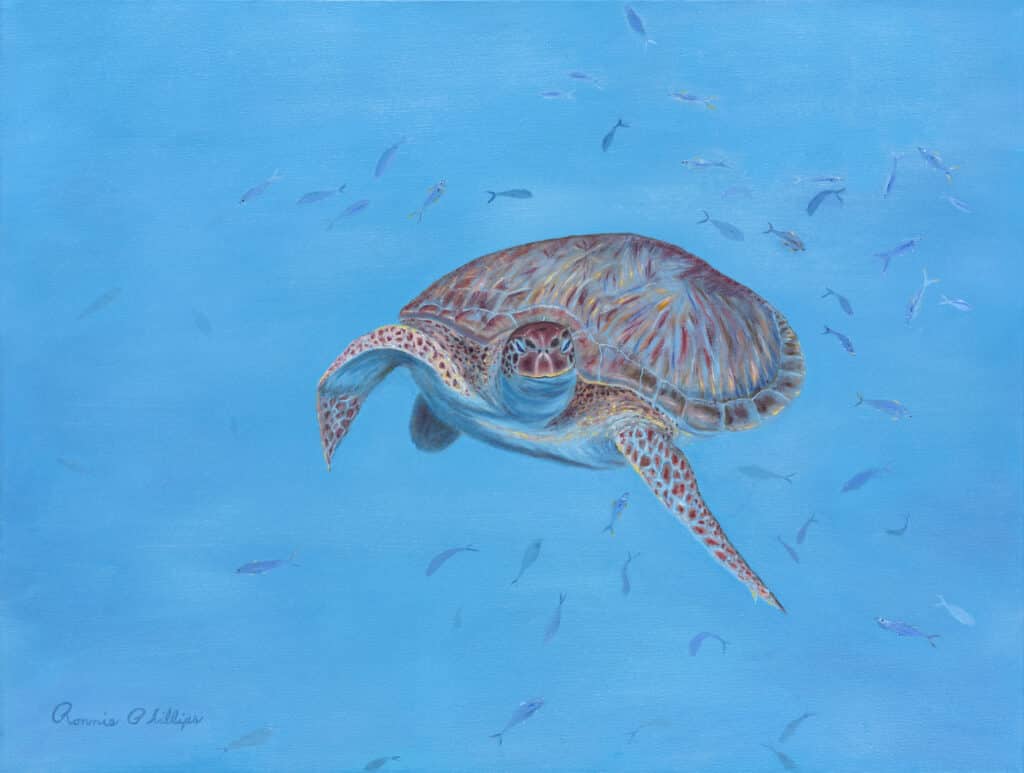 Are there any spaces or designers that have influenced you?
Influenced by the teachings of Bill Alexander, I also believe "Painting makes people better. If everyone painted, the world would be more peaceful- there would be so much more beauty in the world. I loved the way Leonardo Da Vinci would paint in layers glazing one on top of the other until he reached the effect he desired.

As I teach oil painting I delight in learning from my students and seeing the different ways individual creativity emerges. I'm influenced by each student, and it is my duty to empower them and allow them to challenge me.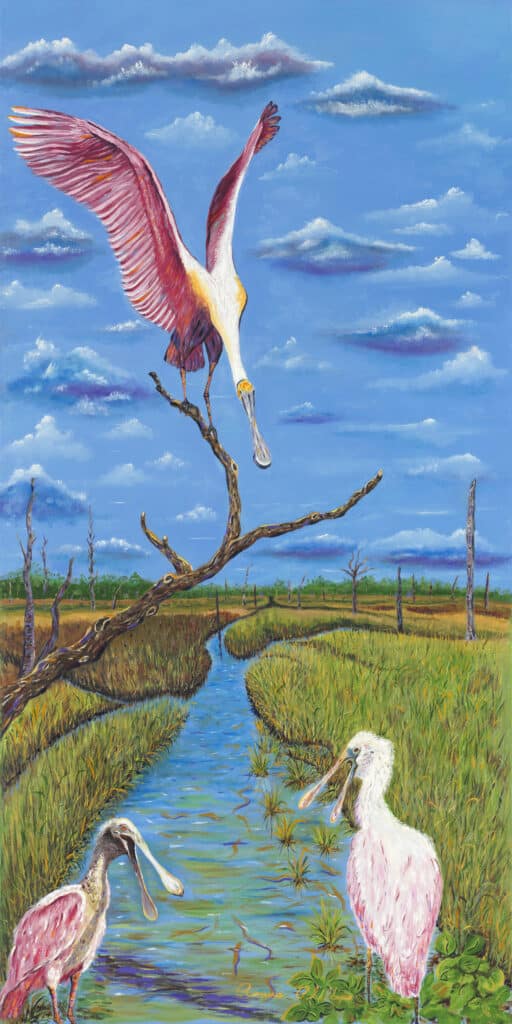 What is your favorite artistic accomplishment?
To paint my client's memories and to share my knowledge of oil painting with my students.
Do you have a specific piece you would love to talk about or promote?
My very first oil painting is very special to me. I still have it. It's in my studio above where I paint. But I feel my Mayport village painting of all the shrimp boats is one of my favorites. I took all the pictures while in my boat. I have the option of personalizing the boats with the client's names on the boats when I have prints made.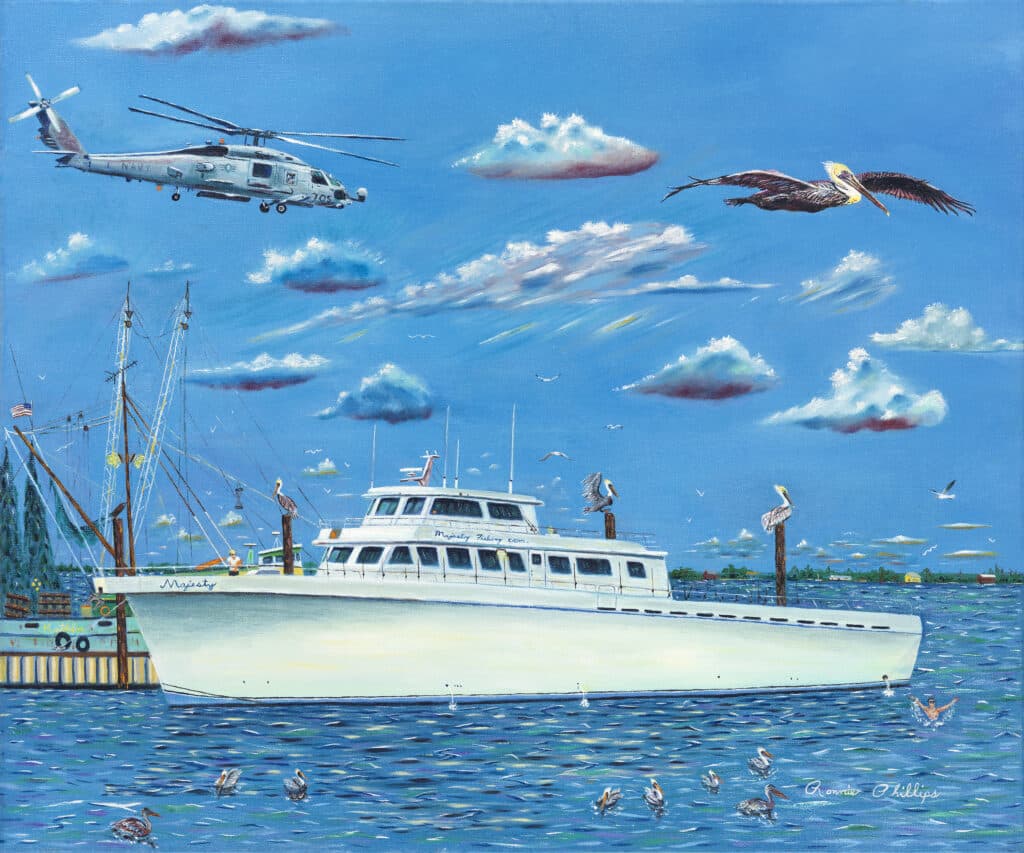 What is the best way for artists to network?
To get out there in there in the community. To find a Gallery, Art market, social media.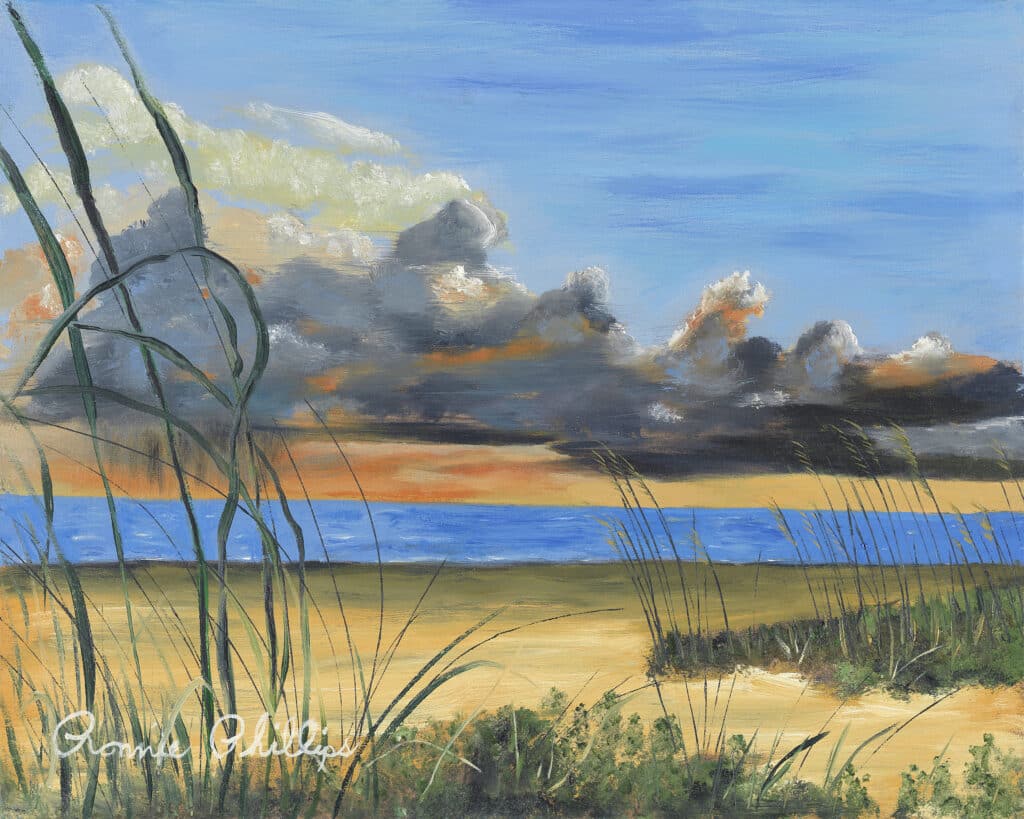 If you had a question you would like to ask another artist what would it be?
What inspires you to create?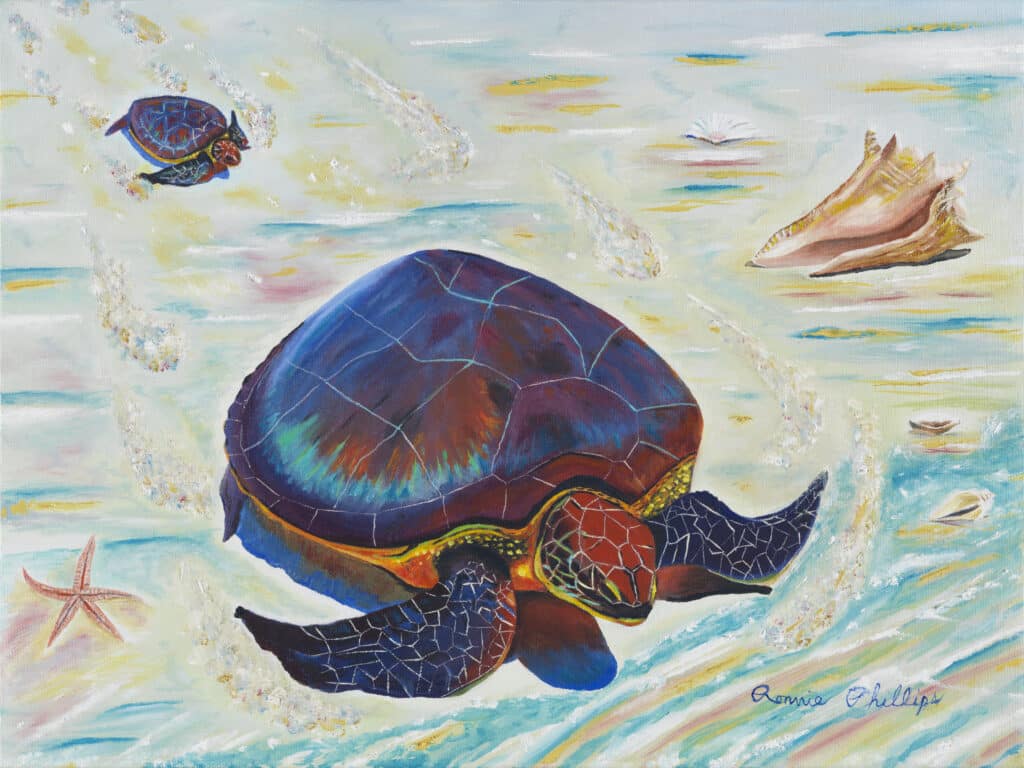 What is the best thing about living on the First Coast?
It's like living on vacation! I live four streets from the ocean. The people, beach, bike riding, swimming, gardening, swinging in my hammocks, the restaurants, and the weather!
How can we see your work?
First Coast Life, Atlantic Beach Arts Market, Galley725, Facebook, Instagram, my studio.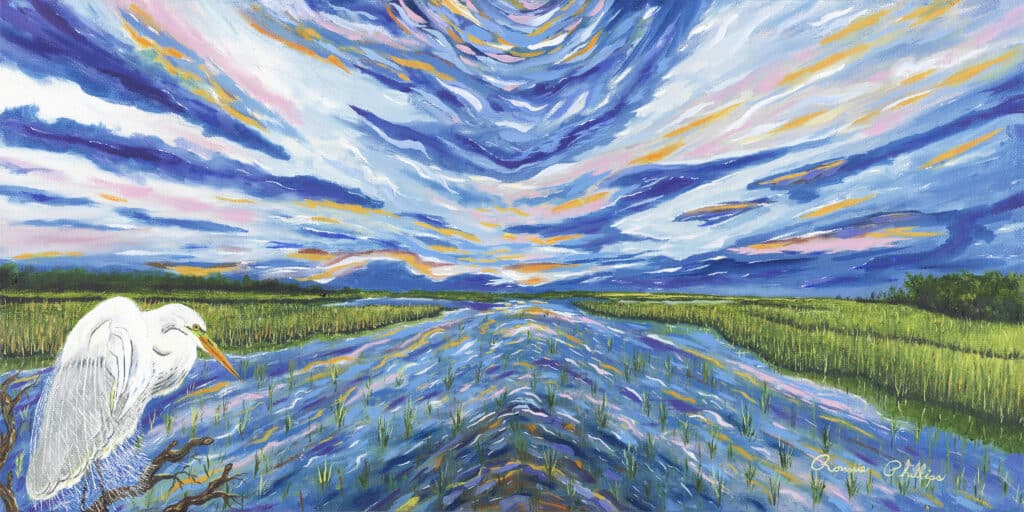 Is there anything else that you want to tell everyone?
I have a Zest for life!
Art has always given me a peacefulness and happiness.
Get out there and create!
What makes you happy?
Oil painting with the music playing that I grew up with.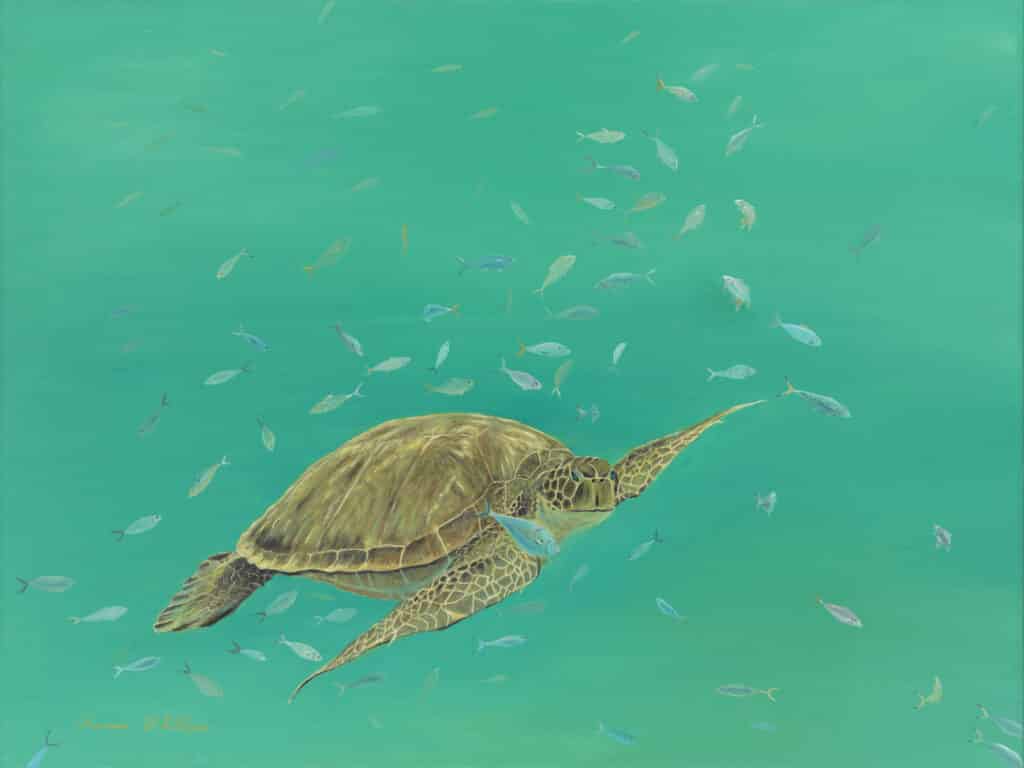 See Ronnie's Listing page for contact details
Nature By Ronnie
Images available for online purchase
https://galleries.firstcoast.life/FCL-Artists/Ronnie-Phillips/Ronnie-Phillips-Top-Images-jpg/
About the Author
Latest Posts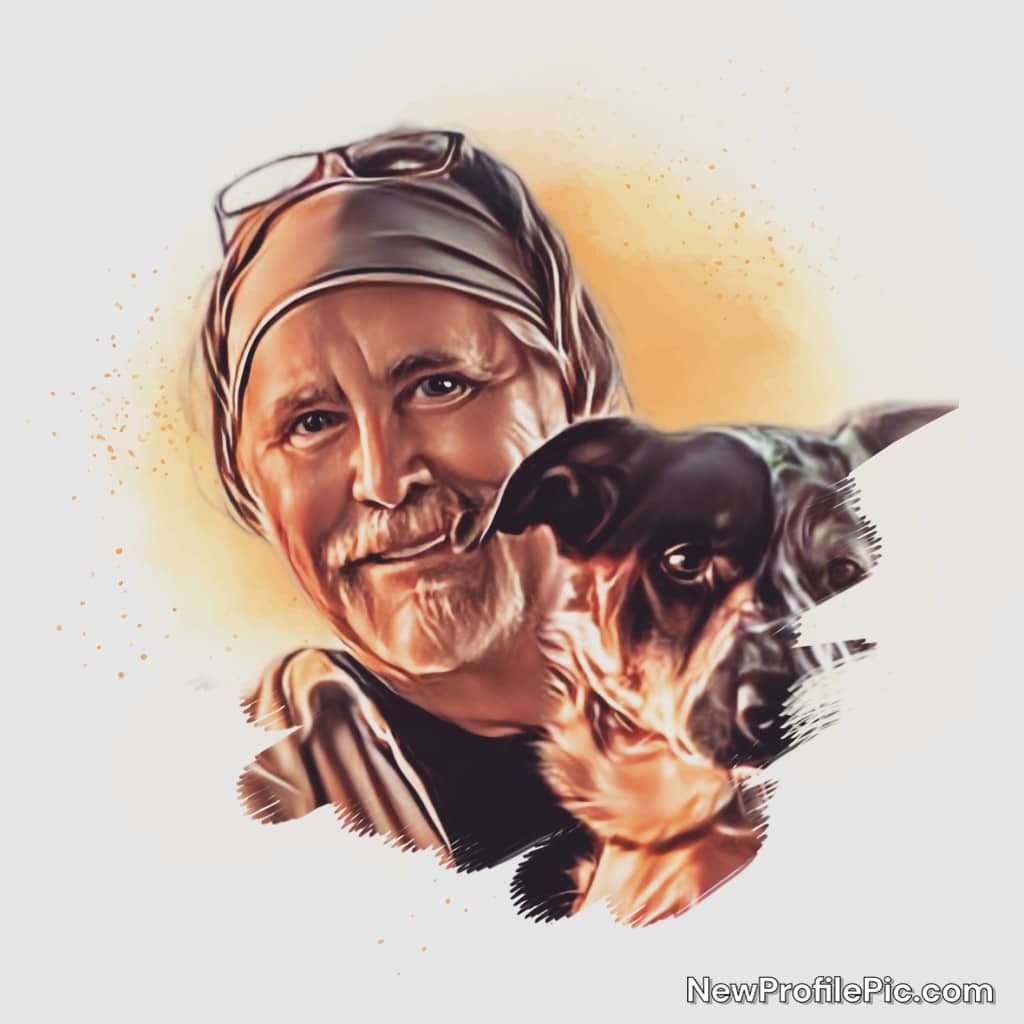 Glenn is the founder and publisher of First Coast Life. He is also a wonderful storyteller. Born on the 4th of July, he spends his spare time taking his camera and exploring everything beautiful this region offers with his rescue dog Callie by his side. He loves meeting new people and capturing the many beautiful moments and amazing local stories that showcase the true spirit of the area.