Focusing on the Creativity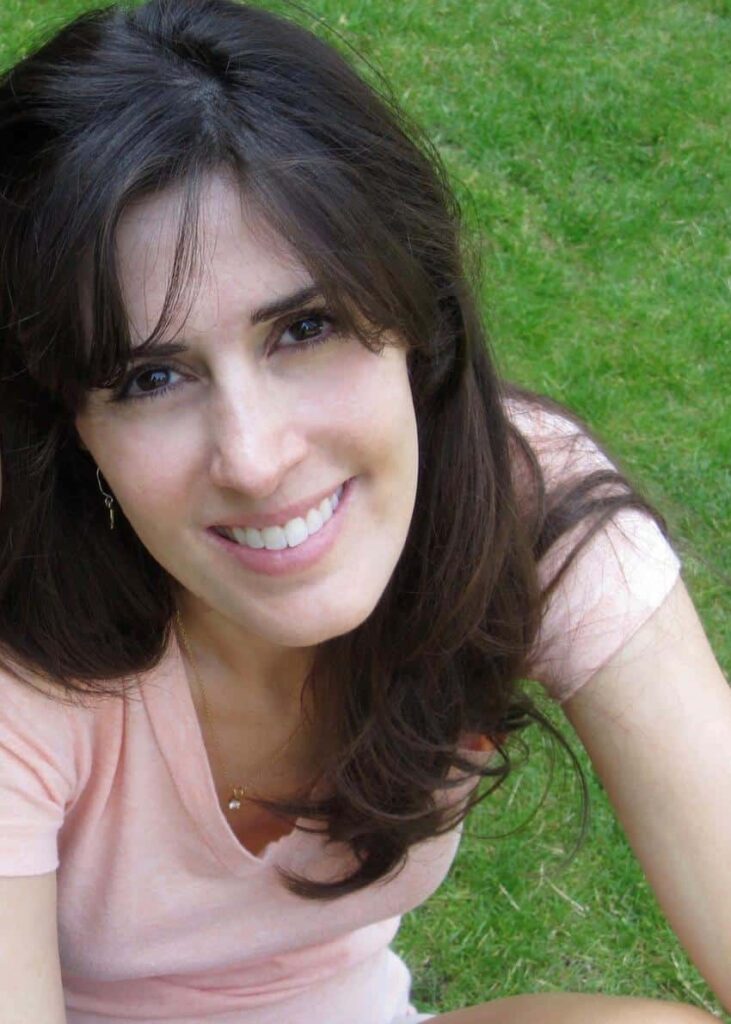 Hi Teresa and nice to meet you. So kicking things off, tell us in what part of the First Coast do you reside now and how long have you lived there?
I live in Ponte Vedra Beach, and have been here for about sixteen years.
How long have you been doing your craft or trade?
I have always enjoyed creating artwork but made paintings mainly as gifts or commissions while focusing on my book publishing career after college. I began painting full-time about ten years ago, and now my pieces can be found in private collections, juried art shows, galleries, and retail spaces.
What brings out your creativity?
For me, the most rewarding aspect of being an artist is how meditative the creative process can be. I am also certified to teach meditation and yin yoga, which are very similar to those moments when I begin working on a painting and then I look up and see that hours have gone by without my noticing!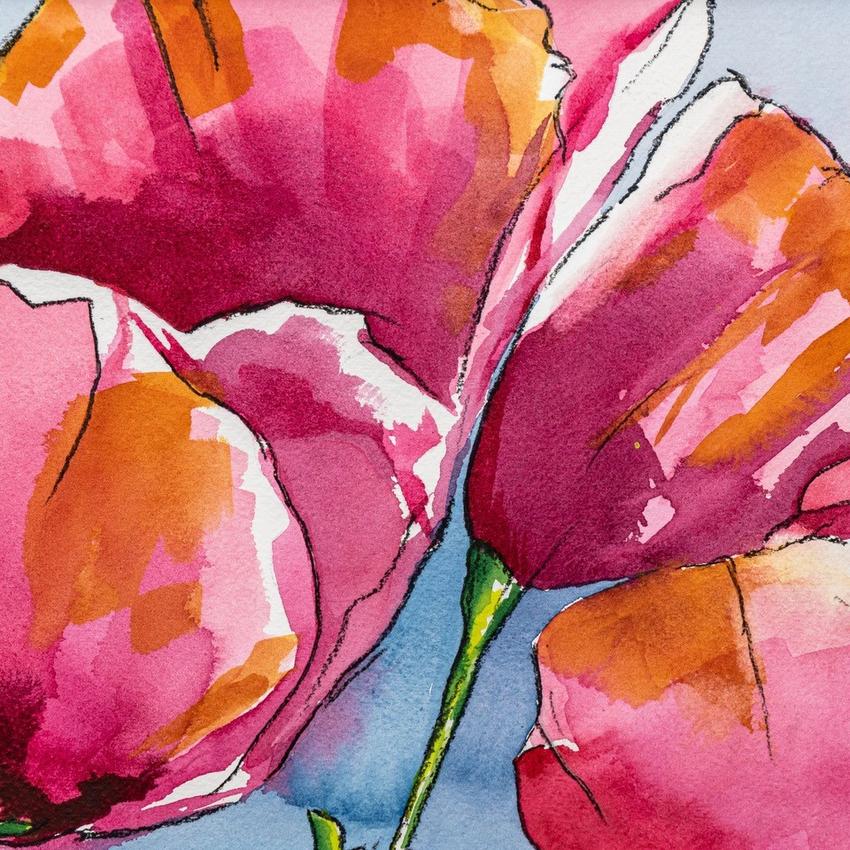 What does your work aim to say? Are you trying to bring a smile to someone's face or add to someone's home decor?
I create acrylic paintings that capture the unique shapes and subtle patterns of nature and have found that focusing on this subject matter is also very calming, for myself as well as for my collectors.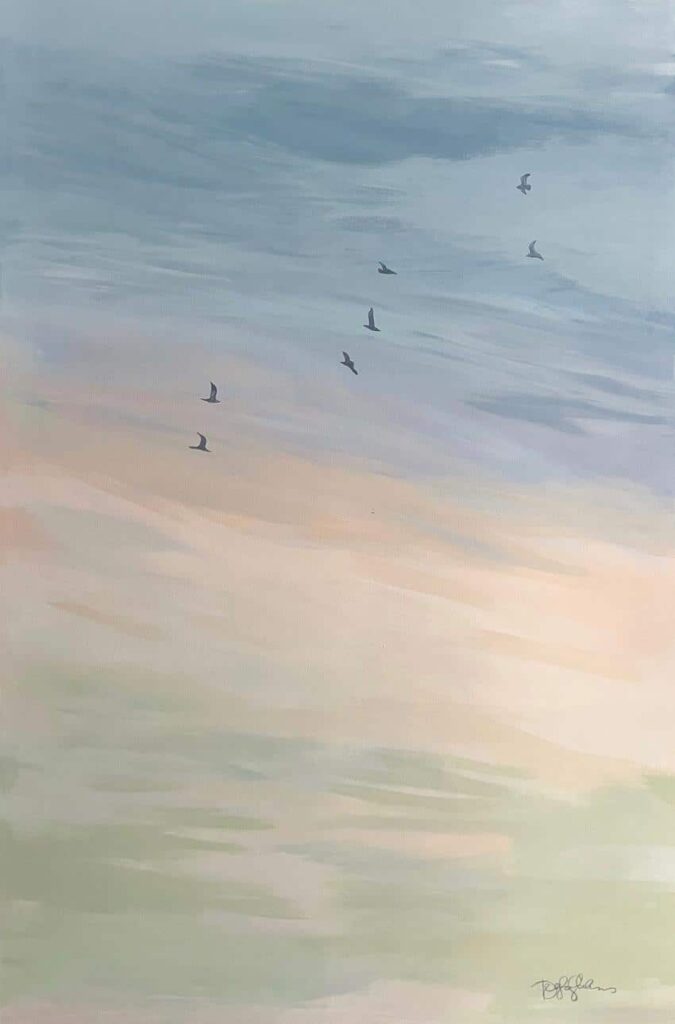 What is your favorite artistic accomplishment?
I have completed a Graduate Certificate in Arts Administration from the University of Connecticut, and I recently began earning a master's degree in Museum Studies through Harvard Extension School. It is amazing to learn about all the ways art can make a difference in people's lives — as communication, connection, and activism. My goal is for my artwork to keep evolving over time as I explore new ideas, subjects, and techniques.
Do you have a specific piece you would love to talk about or promote?
I am currently completing a collection of abstract landscape paintings which have been accepted to show in the Jacksonville International Airport Haskell Art Gallery for July through the Jacksonville Arts and Culture Program. The sky is an abstract canvas that is always changing, and I am very inspired right now by just trying to capture the transient colors and shapes above us. I work in acrylic paint, and I am exploring a new technique for many very thin layers of paint in these pieces.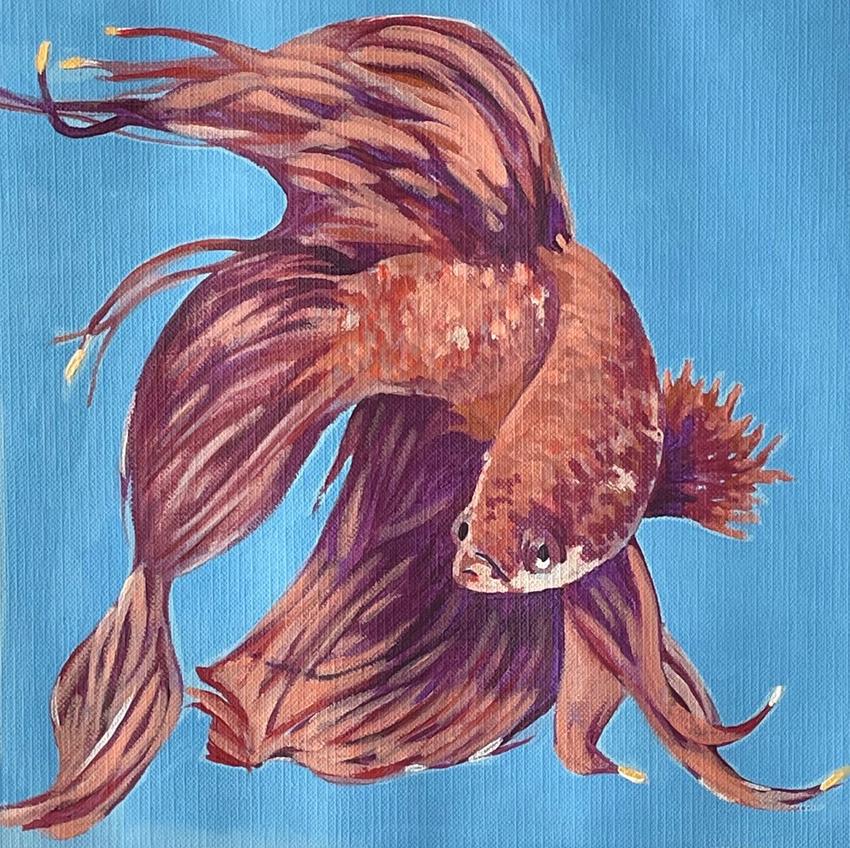 What is the best way for artists to network?
I am a member artist at Pasta Fine Art Gallery in St. Augustine. As a co-op gallery, we have artists in many different mediums who work together to run the gallery. We will often share opportunities to show our work with each other, and it has been a great way to network.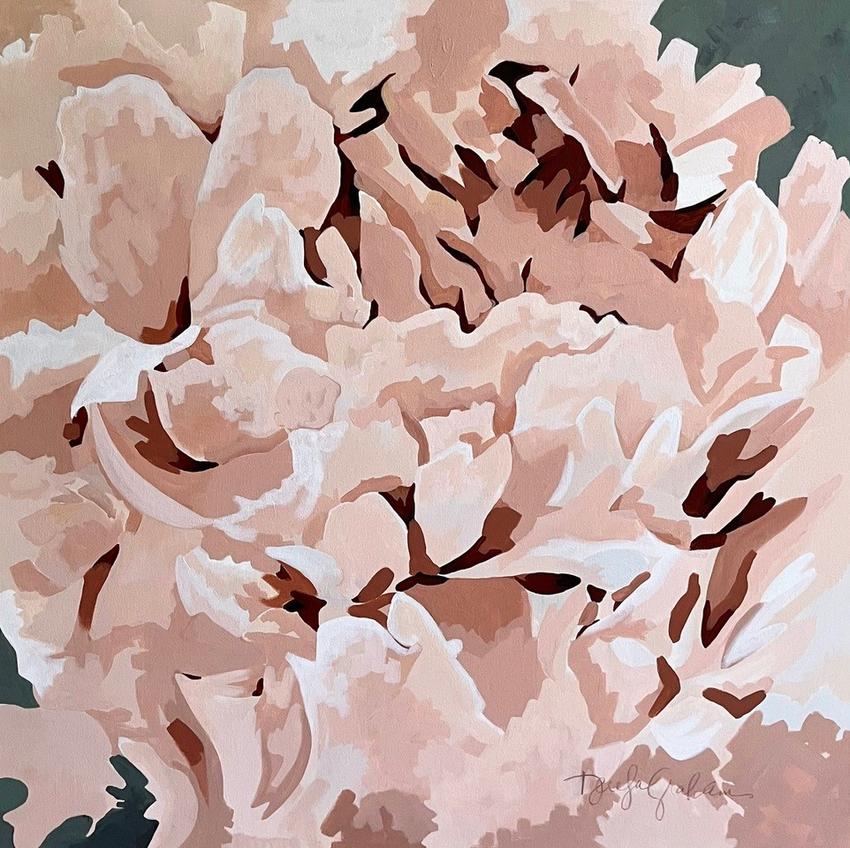 What's the best thing for you about living on the First Coast?
There is a vibrant arts community here, with so many different ways to get involved!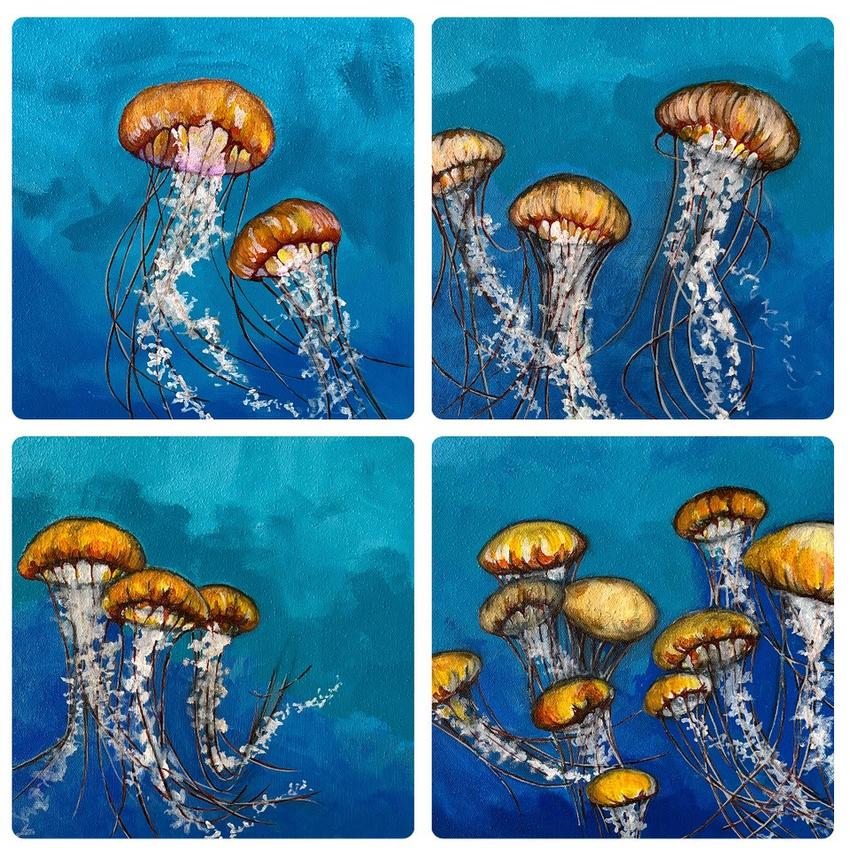 How can we see your work?
My artwork can be found on my website: www.teresagraham-art.com and my Instagram account, which is @teresagraham_art. My original artwork, notecards, and prints are found at Pasta Fine Art Gallery, 214 Charlotte Street in St. Augustine, and at First Coast Cultural Center at 3972 Third Street South, Jacksonville Beach, Florida.
Is there anything else that you want to tell everyone?
I am on the board of Art with a Heart in Healthcare, a non-profit organization that provides fine art experiences to patients at several locations in Jacksonville, including Wolfson Children's Hospital. Our team of professional artists, volunteers, and interns develop sessions individualized to meet the needs of patients and families at the bedside or in groups. If you would like to find out more about Art with a Heart in Healthcare, go to www.awahih.org.
About the Author
Latest Posts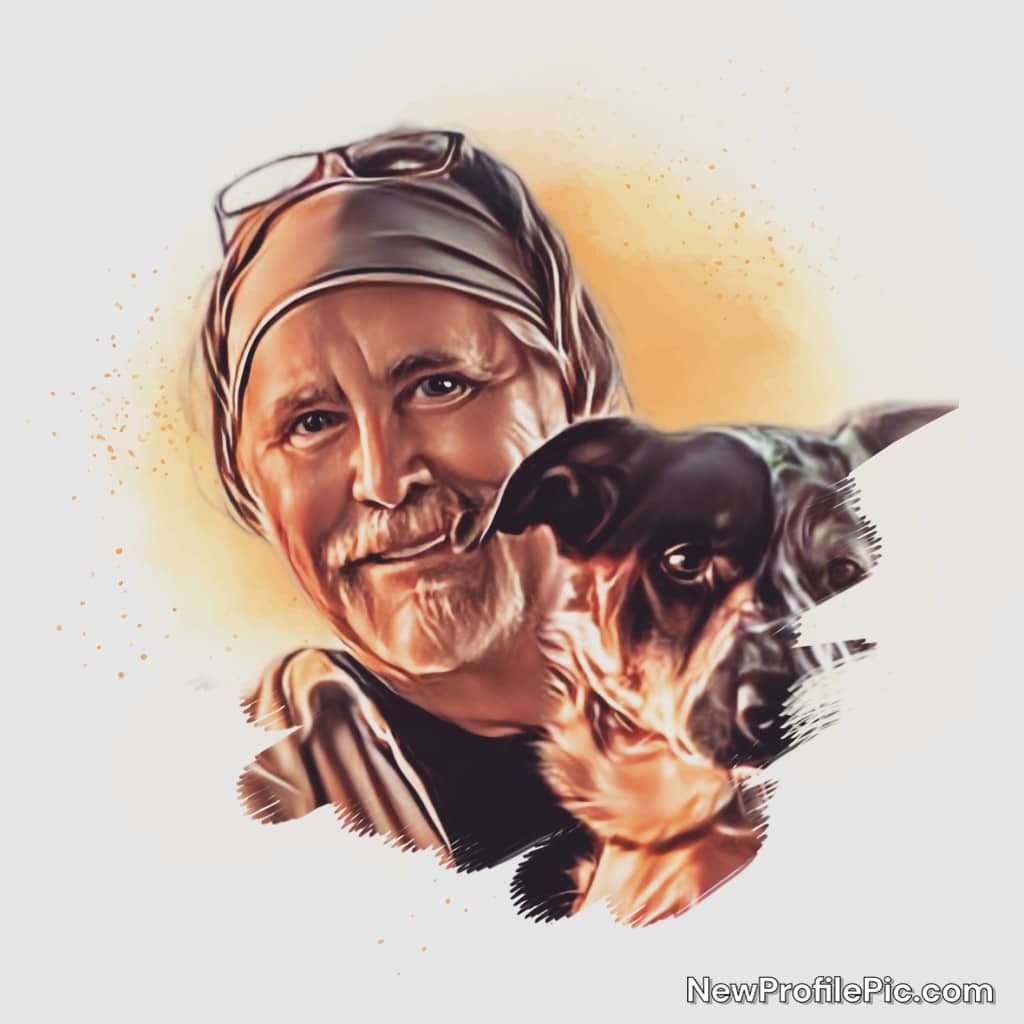 Glenn is the founder and publisher of First Coast Life. He is also a wonderful storyteller. Born on the 4th of July, he spends his spare time taking his camera and exploring everything beautiful this region offers with his rescue dog Callie by his side. He loves meeting new people and capturing the many beautiful moments and amazing local stories that showcase the true spirit of the area.