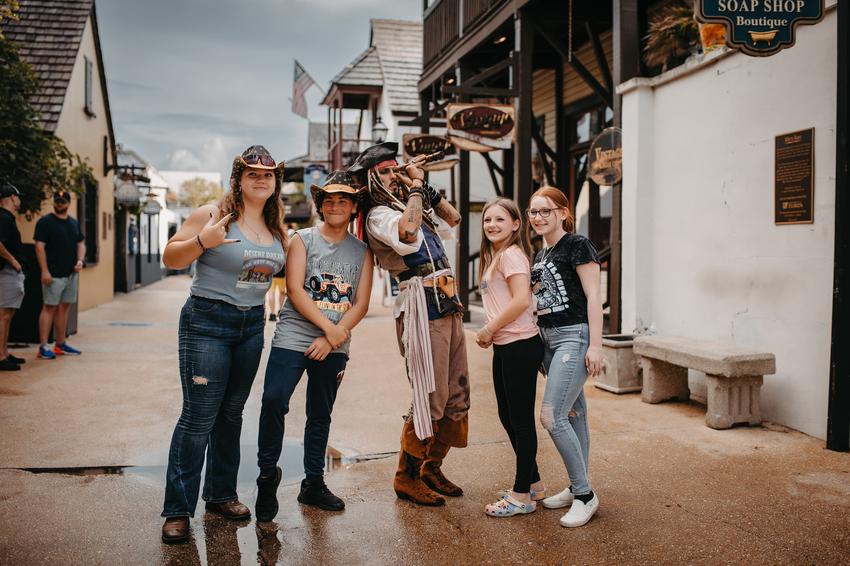 Can you tell us a bit about yourself and how you got started as Captain Jack Sparrow? How did you acquire or create your costume and props to resemble Captain Jack?
I got this costume for a Halloween party. We used to live in Austin, TX and someone in my neighborhood was getting rid of it. I wore it once and forgot about it. A few months ago I put it on again and went out one night. People loved it and I enjoyed that night. Since then I wear it at least once a week.
What inspired you to take on this character, and what kind of preparation goes into becoming Captain Jack Sparrow?
His adventurous nature. This character is easygoing and fun. I really think that I was missing that part in my life and Captain Jack Sparrow helped me to fulfill it.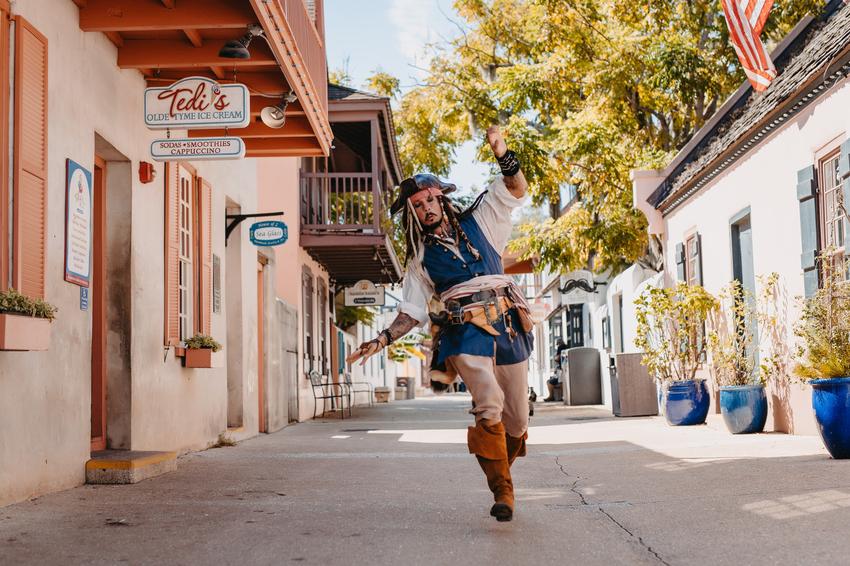 Can you share some of your most memorable experiences or interactions with people while in character as Captain Jack Sparrow? Are there any funny or heartwarming stories from your time as Captain Jack that stand out?
Honestly, every day I go out in my costume, I meet fun and happy people, and it's a privilege to share my day with these people. My favorite moments are when I pretend to be a mannequin and catch people off-guard.
What's it like to meet fans and tourists in St. Augustine while impersonating Captain Jack Sparrow? Do you have a favorite encounter or fan interaction that you'd like to share?
Saint Augustine is a very happy place, at least to me. I've never met a grumpy tourist here. My favorite encounter is interaction with kids. They look so happy and always ask me: 'Are you the one from the movie?'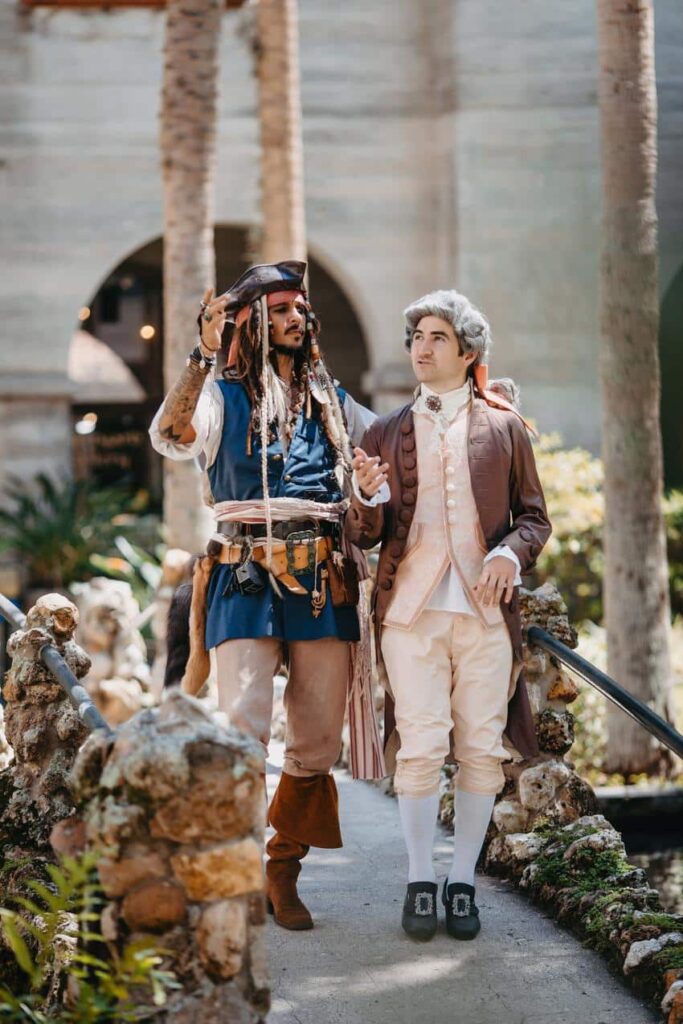 What are some of the challenges you face while impersonating Captain Jack, and how do you overcome them? On the flip side, what are the most rewarding aspects of being a Captain Jack Sparrow impersonator?
Two things: heat and make-up. But the reward is huge – positive energy. I've never heard anybody call me names, all I hear is ''I love you, Jack!"
How do you feel your presence as Captain Jack contributes to the local community and tourism in St. Augustine? Have you been involved in any charity or community events as Captain Jack?
I feel great. All the locals that I meet tell me that I'm bringing joy and fun to our beautiful town.
Balancing a persona like Captain Jack with your personal life can be challenging. How do you manage this balance?
I am still learning!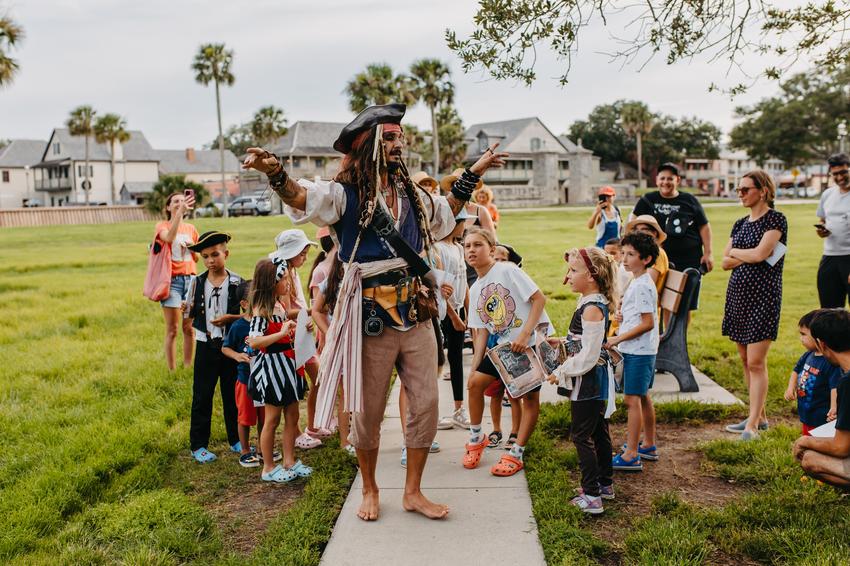 Are there any specific places or events in St. Augustine that you enjoy visiting or participating in while in character as Captain Jack Sparrow?
Yes, my favorite spot is the National Monument Castillo de San Marcos. And it will always be!
What advice would you give to individuals who aspire to become character impersonators or performers?
Go out more. Talk to people more. Share love and joy more.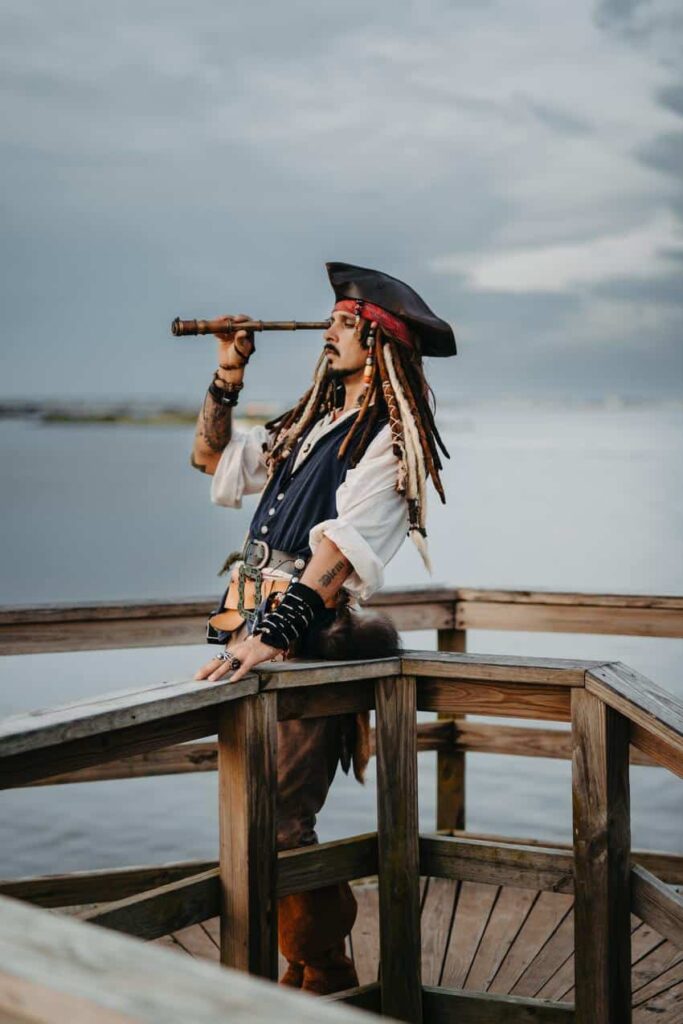 Do you have any future plans or projects related to your Captain Jack Sparrow persona that you'd like to share?
I'll keep it a secret.
Is there a message or words of encouragement you'd like to share with your fans and supporters in St. Augustine?
You are not alone.
How would you like to be remembered as a Captain Jack Sparrow impersonator in St. Augustine?
I am still here 🙂