Reading Time:
2
minutes
PUTTIN' ON THE RITZ
Lucille Cortese
You know the old saying…"I've been thrown out of better places than this!" How about getting tossed out of a five star resort? By bouncers? On your honeymoon?
We were celebrating our recent nuptials at the Ritz Carlton, the most exclusive hotel on Amelia Island. It was elegant…fine dining, brilliant accommodations, attentive service. Nestled on the Atlantic Ocean, the beach is the last coastal setting in Florida boasting natural vegetation. Water oaks provide the canopy. Sea turtle nests dot the shore. Sand dunes laced with sea oaks and saw grass are Mother Nature's protection from tropical storms.
I am in love with this magical spot. I am in love with my darling hubby. Life is wonderful. What could possibly go wrong?
The newlyweds dressed for dinner in wedding finery. We savored a four-course dinner complete with champagne toasts. A grand piano played romantic numbers and we both longed to dance in each others' arms.
Band music wafted from down the hall. Enchanted lovers followed the sound to two giant carved doors. In front of the closed entrance a printed sign: PRIVATE PARTY. We looked at each other and mouthed "Why not?"
Pushing our way through the crowded room, we climbed onto a raised stage. The first measure of our favorite line dance, The Electric Slide erupted. We were tripping the Light Fantastic. The bride and groom moved to the front of the line to lead the fumbling dancers. We would show them how experienced sliders navigate the dance floor.
Eat your heart out John Travolta and Michael Jackson! The new Mister and Missus were spinning, stepping and sliding with finesse. As we mouthed the line, "It's electric!" the fun halted. Two hulky guys grabbed our arms and escorted us off the dance floor. "Sorry you'll have to leave. This party is for Nissan businessmen only."
I could not imagine why we experienced party crashers did not blend in with the others. My wide eyes scanned the room and I knew why we stood out from the crowd. We landed in a sea of Japanese men dressed in cowboy outfits. Not Western wear appropriate for country line dancing. Rather they had imitated dress from old black and white cowboy movies. Ten gallon hats, leather chaps and spurs lined the room.
The scorned couple bowed to our Asian visitors as burly bouncers drug us from the premises. We exited past two hundred John Wayne look-alikes returning respectful bows. My stumbling Japanese consists of a mere three words. The first is sushi. The second is sake. The third was most appropriate to the occasion. The staff of the Ritz Carlton mouthed it in unison: Sayonara!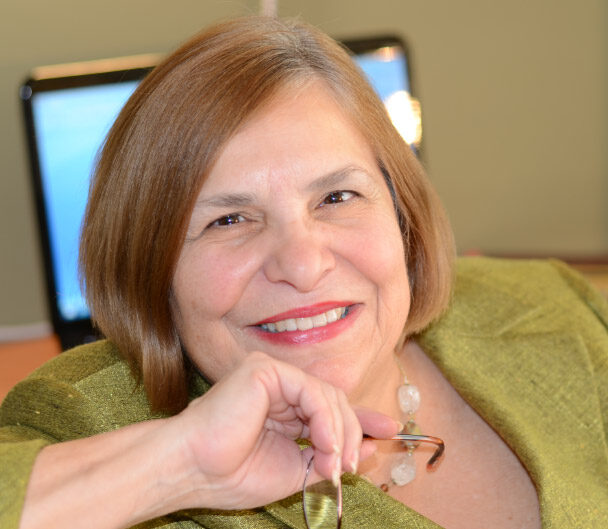 Living my personal mission statement, "Each One, Teach One," my greatest blessing is being the mother of two, grandmother of three and a lifelong educator. A graduate of UF and UNF, I am the former principal of St. Paul's Catholic School in Jacksonville Beach, Florida and executive director of Tree Hill Nature Center in Jacksonville.
Since retirement my avocation is now my vocation – freelance writing. The technical writing of past professional life evolved into more creative genres of poetry, short fiction and memoir. My goal is to invoke the entire spectrum of human emotions in my reader: longing to laughter, pain to promise, despair to discernment.