Reading Time:
< 1
minute
Dialogue Between Two Inanimate Objects:
MA BELL (Landline Telephone) and her daughter ANN DROID (Smart Phone)
MA BELL: Ann, where do you think you're going so early in the morning?
ANN DROID: Tom is taking me to work with him. See ya later!
MA BELL: Wait just a rollover minute…
ANN DROID: Brrrring, my alarm's going off, gotta run.
MA BELL: You went out with Tom last night. You're spending entirely too much time with him.
ANN DROID: Mom, you live in the Dark Ages….spending all day tethered to the wall. Get outside and live a little.
MA BELL: When I was your age, we stayed put, in one place, and waited for beaus to come to us.
ANN DROID: It's 2021! We mobile girls go 24-7, at work, at play, even nighttime.
MA BELL: Nighttime? Don't tell me you're sleeping with Tom.
ANN DROID: Tom needs me by his side, all day and all night. We're inseparable.
MA BELL: You think you're so Smart. He's a grown man, I'm sure he can get along without your help.
ANN DROID: He's like totally dependent on me. I tell him where he's going, what's on his calendar, I even help him with his job.
MA BELL: Back in my day, men respected us. They only touched us a few times a day, and didn't trade us in for newer models every few months.
ANN DROID: You may be content with your archaic life, sitting on an end table with your stupid rotary dial, waiting around for someone to care. I want to be held, fondled and caressed constantly.
MA BELL: Better watch that tone, Ann. I'm gonna ring your bell!
ANN DROID: I'm not your little Princess anymore, Mom. Can you hear me now???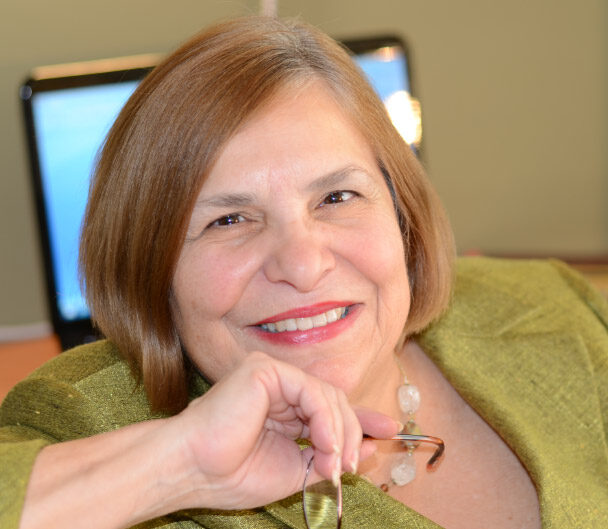 Living my personal mission statement, "Each One, Teach One," my greatest blessing is being the mother of two, grandmother of three and a lifelong educator. A graduate of UF and UNF, I am the former principal of St. Paul's Catholic School in Jacksonville Beach, Florida and executive director of Tree Hill Nature Center in Jacksonville.
Since retirement my avocation is now my vocation – freelance writing. The technical writing of past professional life evolved into more creative genres of poetry, short fiction and memoir. My goal is to invoke the entire spectrum of human emotions in my reader: longing to laughter, pain to promise, despair to discernment.