Reading Time:
4
minutes
Lucy Giardino Cortese
TICKET TROUBLES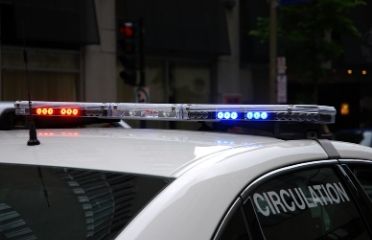 The dreaded blue light flashes in the rearview mirror. Sweaty palms choke the steering wheel. Heart skips a beat. Breath comes in gasps. Tummy growls like onset of Montezuma's revenge. Here it comes. "Do you know why I pulled you over?"
No I will not fall for that leading question. In my school principal's office I tried a similar tactic on unsuspecting students. "I guess you know why you're here." A handful of confessions spill out: "because I stole Bobby's homework? because I threw wet paper towels on the bathroom ceiling? because I called the math teacher a crazy old witch?"
"No Officer Friendly," I always reply, "I cannot imagine why," My mind rewinds my last fifteen minutes of driving. Was I speeding? going through a red light? cutting off a slow driver? careless driving? heading the wrong direction on a one-way street? running over a pedestrian? I have received tickets for all of these minor infractions save the latter. There is a cornerstone at the new Duval County Courthouse in appreciation for fines I have contributed.
"Hand it over," he gnarls beneath aviator sunglasses. The rookie cop examines my license and frowns. A fuzzy mustache dances like a caterpillar at the Calaveras Frog Jumping Jubilee. For you perfect drivers who brag, "I've been driving twenty years and never got a ticket," you are rewarded with "SD" stamped right on your driver's license. My lack of the Safe Driver designation shouts "Scarlet Letter" to traffic police everywhere.
I consider all the previous excuses I have given when pulled over by a traffic cop. Like that time driving home from Georgia when the GHP sternly admonished, "Do you know you were going 85 miles an hour?" " Sir, I grinned and offered, "but the sign says 'I-95.'" The $260 ticket was an indication that my joke fell on deaf ears. Humor is never appreciated.
Another explanation that worked in past years. "The light was yellow when I was going through it." These days cameras at intersections snap your photo when the traffic light changes. A friend of mine received one of these pix and sent the ticket back in the return envelope with a picture of a $100 bill. A week later he received notice from the county traffic division…a picture of handcuffs. When I got my 8×10 glossy print with an accompanying ticket from this high-tech methodology I decided to skip the funny business.
In my younger days I always got out of traffic citations. I could bat my eyelashes, smile a coquettish grin and offer my sweetest Southern drawl, "Hi y'all." This coy technique failed to work once I passed the age 40 milestone.  When I could not flirt my way out of tickets, I realized that I was over the hill. Senior citizens get no discount.
There was that infamous week that the Wolf Pack had a speed trap on San Pablo, a road I travelled daily. Of course I joined a line of cars that exceeded the 35mph speed limit and we all got nasty-grams from the boys-in-blue. I opted to go to Traffic School to avoid points on my driving record. I graduated with my PHD (Police Hassle Drivers) diploma. The very next day driving down San Pablo, you guessed it. I got pulled over again. A mind is a terrible thing to waste.
I must admit that I am guilty of a host of traffic infractions and deserve punishments served by the long arm of the law. However, I have been unjustly accused on a few occasions and have pleaded these cases in traffic court. Each time a judge previewed my driving record–no mercy. When the printout rolled to the floor like a trail of Soft-tissue Charmin there was trouble ahead. I did pick up some hints from other defendants in the courtroom. One notable reply, "See Your Honor, I lost my driver's license and someone has been forging my name on tickets for years." I may have to try that one someday.
Parking tickets are quite another matter. When our city fathers charged $5 for overtime parking, the paltry cost never deterred me from my evil deeds. When the price bounced to $25, they got my attention. A friend advised me to just keep an old traffic citation under the windshield wiper to fool the meter maids. I tried this only to discover 2 invitations to court when I returned to my car. That's what I get for taking advice from fellow criminals.
My very favorite ticket (so hard to choose!) was in the parking lot of the Avenues Mall. After viewing a less-than-average B movie, I returned to my car to find a notice under my wiper. No, I had not put it there myself, believing that I was safe from the ticket givers here. I almost tossed the envelope thinking it was an ad for car detailing or male enhancement drugs.  The letters shouted their evil warning Traffic Citation. How could my license tag be out of date? I just got it the month before. Sure enough the sticker with the year was peeled off.
I immediately drove to the friendly offices of the DMV. After waiting 1 hour for number C119, Attila the Hun laughed at my plight. "Did you X the sticker with a razor blade?" Huh, I mumbled. Doncha know they steal the date stickers if you don't do it." "I refuse to pay for a new registration plus the ticket!" "You gotta go to the courthouse" was the sinister reply.
On a mission, I drove feverously downtown and parked in the only available metered spot in a three block vicinity. I had the same conversation with this clerk who reiterated, "Did you X the sticker with a razor blade?" "I want to speak to your supervisor!" I demand through clenched teeth. Happy Sally with a 1960's blond beehive hairdo greeted me. When I explained my problem for the 3rd time, she replied through candy-red lips, , "Did you X the sticker…" I finished the mantra. "with a razor blade?"
So I paid both the ticket and the license renewal and asked if a razor blade was issued with my new sticker. Her saccharin reply, "Have a nice day" made me realize  why there are iron bars across the service windows. Exasperated, I got to my car to find, yes , a parking ticket on my windshield. "Bad boys, bad boys, whatcha gonna do when they come for you?"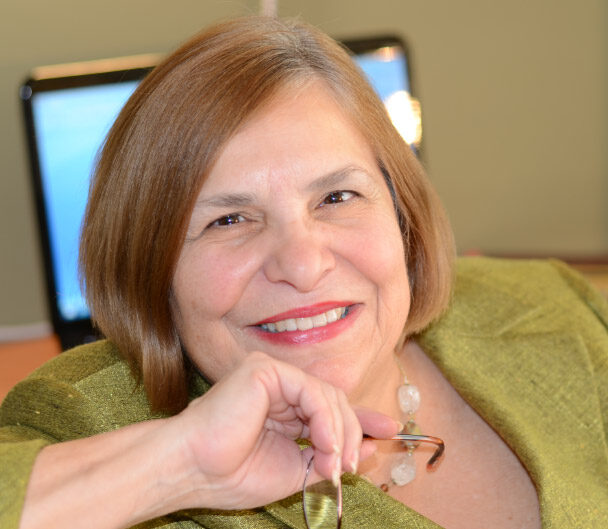 Living my personal mission statement, "Each One, Teach One," my greatest blessing is being the mother of two, grandmother of three and a lifelong educator. A graduate of UF and UNF, I am the former principal of St. Paul's Catholic School in Jacksonville Beach, Florida and executive director of Tree Hill Nature Center in Jacksonville.
Since retirement my avocation is now my vocation – freelance writing. The technical writing of past professional life evolved into more creative genres of poetry, short fiction and memoir. My goal is to invoke the entire spectrum of human emotions in my reader: longing to laughter, pain to promise, despair to discernment.