Is It Real and How Does It Affect Us?
By: Joan H. Walker
Photo Credits: Joan H. Walker / www.jhwpawtography.com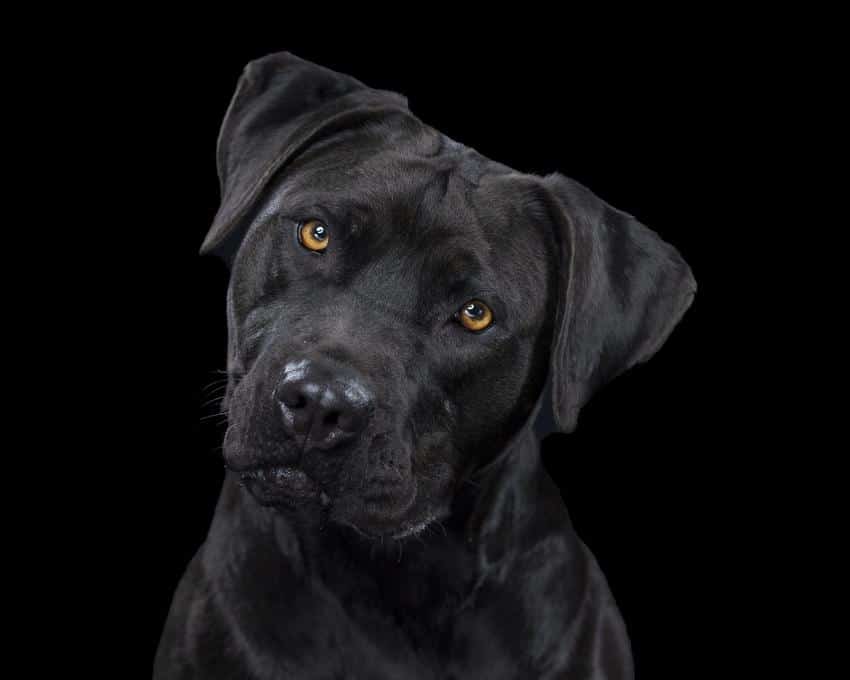 I love black dogs, I cannot lie. I love to be owned by them (I've been loved by two Rottweilers and two black Havanese), I love their glossy coats, I love to meet them, and I love to photograph them.
I am "all in" when it comes to black dogs.
But, apparently when it comes to adopting dogs in shelters, my enthusiastic love for black dogs in not a shared emotion.
WHAT IS BLACK DOG SYNDROME?
In a nutshell, Black Dog Syndrome describes the theory that black dogs languish in shelters much longer than their cream, golden, red, brown, spotted, brindled and parti-color counterparts. Within the last two decades, much attention and many studies have been directed toward the ability – or inability – of black dogs to be adopted from shelters.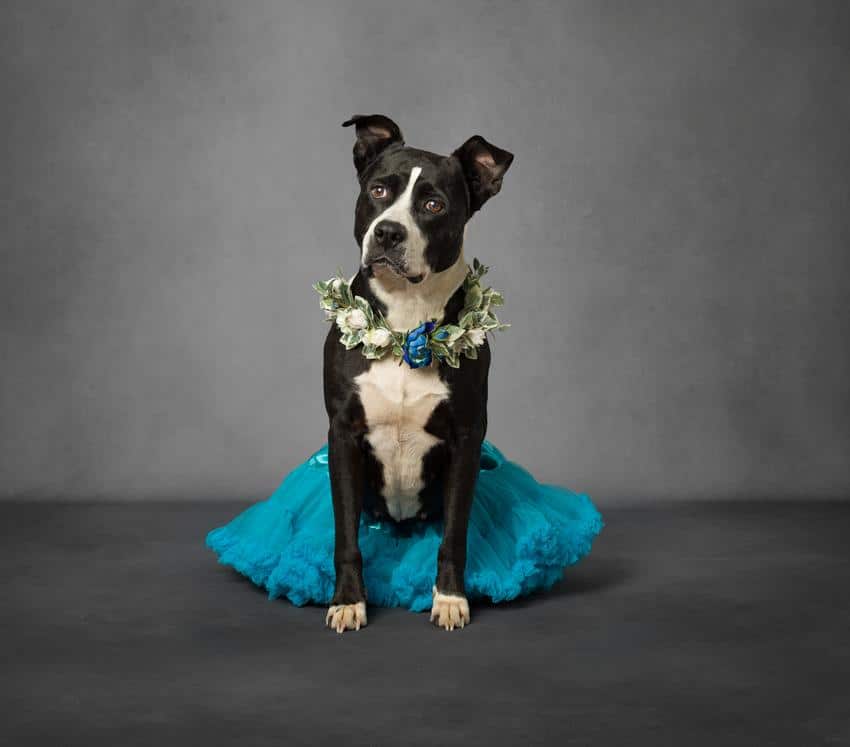 Much of the data we have is anecdotal: personal opinions coming from those wonderful individuals (and I do mean wonderful) tirelessly involved in animal rescue. According to many of those involved, rescues and shelters frequently see potential adopters showing less interest in black-coated dogs (large or small), therefore making black dogs harder to place in forever homes.
Several large studies have investigated whether statistically, Black Dog Syndrome is a "thing" or just another rumor. Three major studies support the theory that black dogs are harder to place, with one going as far as concluding that black dogs were more likely to be judged as unfriendly and potentially more aggressive.
Additional studies have shown inconclusive results or results questioning whether the syndrome exists. Since many of these studies were conducted in specific areas, (i.e., a New York City shelter), bias could also vary with location.
Regardless, if there is a distinct possibility that Black Dog Syndrome is a real issue, at least in some areas of the country and/or world, there are plenty of reasons why it could be so, including subconscious and conscious reasons.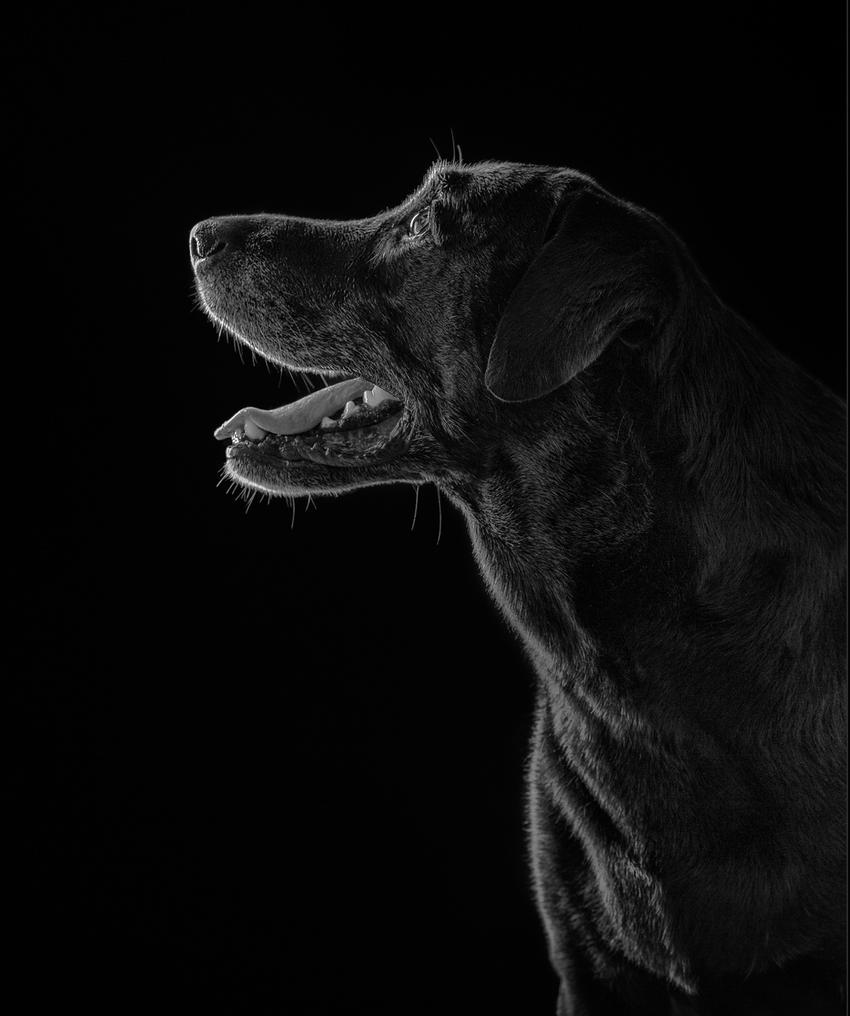 SUBCONSCIOUS REASONS FOR BLACK DOG AVERSION
The Color Black & Emotions
The study of colors and the emotions they elicit is a keen area of study with advertisers/marketers, as well as psychologists. Remember when the color pink was discovered to have a calming effect and Switzerland's prison system used this psychological effect to help tranquilize feelings of anger when confining aggressive inmates? (Well, if not, you do now.)
Black – seen in our light spectrum as the absence of color, and in art as the presence of all colors — evokes the strongest responses from what are considered neutral colors (i.e., think white, tan, brown, black, etc.).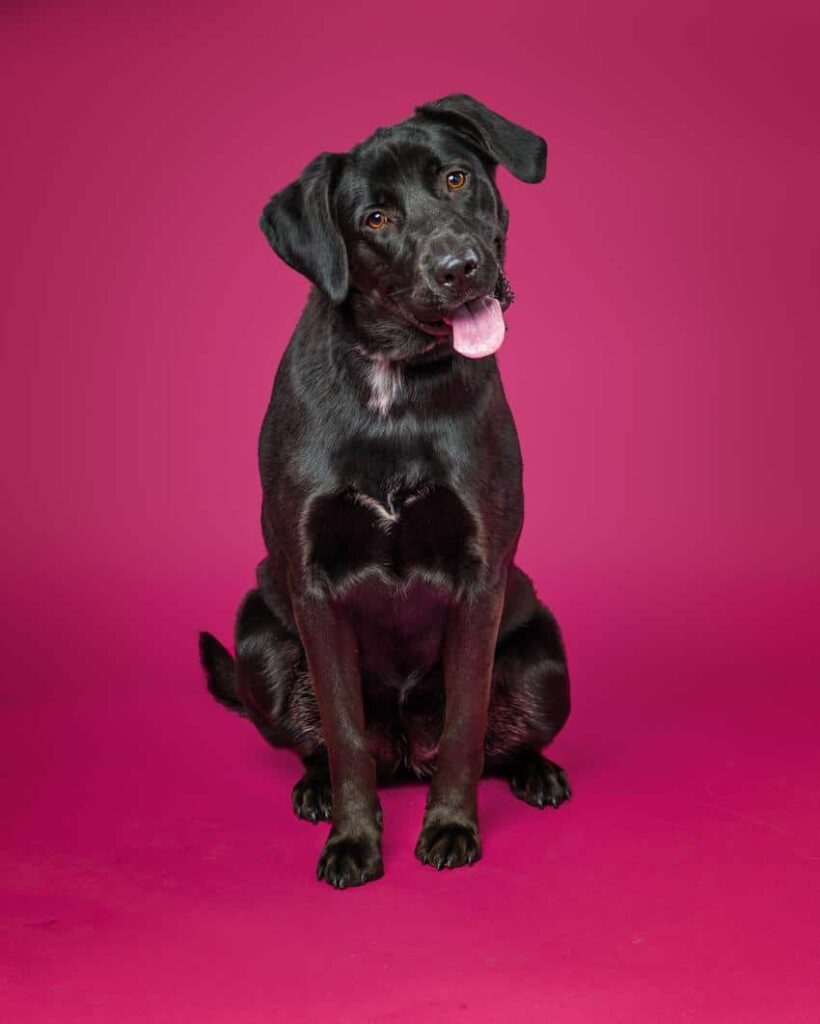 Interestingly, black has two effects. It is used in advertising to promote feelings of power, elegance, and formality. However, the negative emotions associated with black are the strongest globally.
A recent study published Feb 2022 in Psychology Today, involved 4,598 people from 30 different countries. The study found that the color black was globally associated with sadness, fear, anger, and guilt. Black is the color of mourning for most Western cultures. The term, "Black Dog," is used to describe depression in other parts of the world.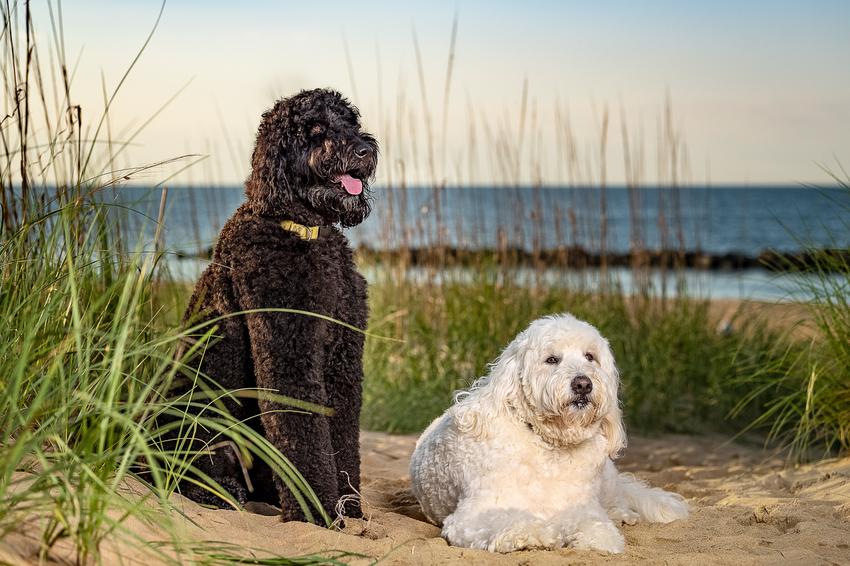 Black Dogs in Mythology
Historically, black dogs have not been associated with much that is joyful or heartwarming. In mythological and folk stories, black dogs are typically linked with death, danger, bad omens, and the afterworld.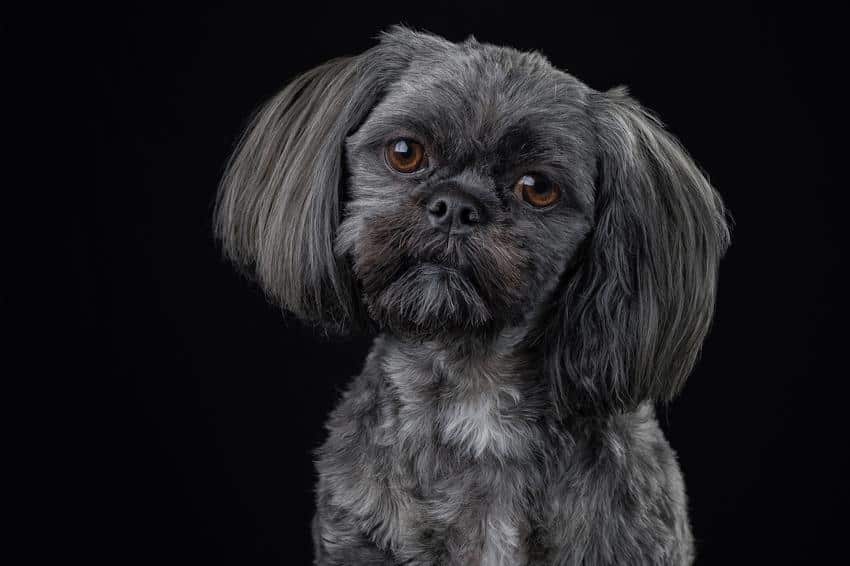 The Greeks thought dogs could foresee evil, specifically, they could know the presence of Hecate, a goddess of witchcraft whose mere presence meant death. The Greek hound that guarded the Underworld had three snarling black heads.
Ancient Egyptians believed that Anubis, the god of the dead, took the form of a man with the head of a black jackal. (Jackals are of the dog genus, Canis, family Canidae.) Egyptian gods, Wepwawet and Duamutef were also jackal-headed, and you guessed it, also associated with death.
Christian iconography uses the black dog as representing Satan. In folklore, a demonic dog is most frequently described as black and/or large. Black dogs are also Satan's watchdog, harbinger of death, a ghost, werewolves, or sometimes witches or wizards.
Wow. I'm not telling my black dogs any of this!
Black Dogs in Movies
The negative portrayal of black dogs in movies is a dark history. As early as 1914, evil, drooling black dogs were the embodiment of the hounds in the Hound of the Baskervilles. Harry Potter movies had at least two scary black dogs: Grim, said to be the worst omen in the wizarding world, and Fluffy, the three-headed black dog. Zoltan, a Dracula-based movie starred a black dog, and satanic Rottweilers were featured in The Omen.
There are probably more, but that was enough to keep me awake last night.
CONSCIOUS REASONS BLACK DOGS MAY LINGER IN SHELTERS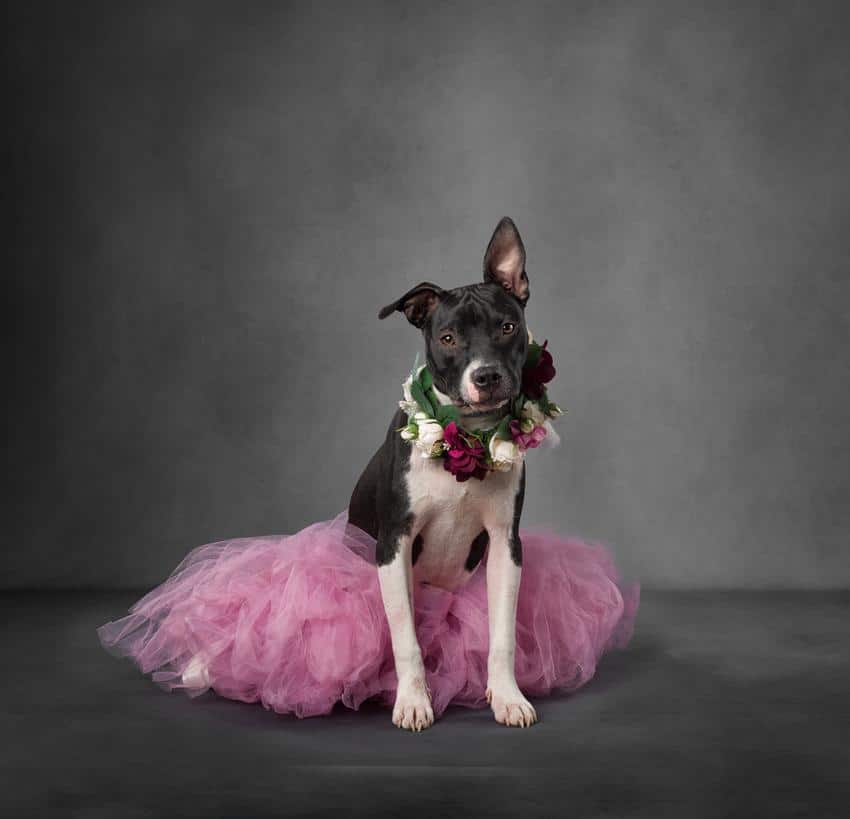 Difficulty Photographing Black Dogs
Potential adopters often rely on a "first look" with photos rescues and shelters have provided online of individual dogs. Black dogs are difficult to photograph and often don't have great images. If all you see is a black blob, the dog may just not be as attractive.
Visibility In Shelters Lower
This might seem like a minor issue but it certainly could come into play when walking through a shelter and trying to make a connection with what you hope will be your new best friend. If you can't see him, you're less likely to spend time with him.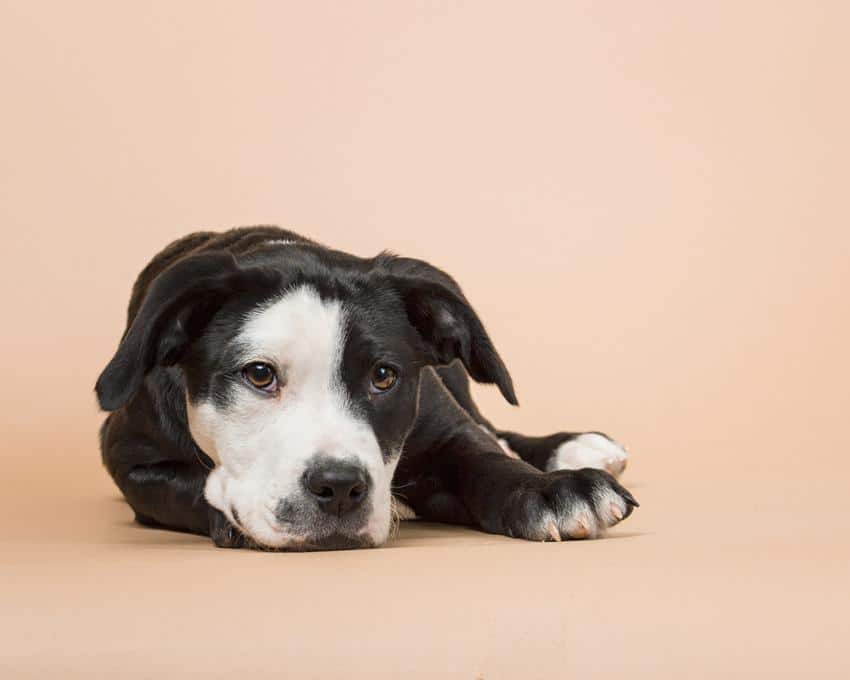 MAKING CHANGES
It's hard to break through cultural boundaries and subconscious color emotions, and scary movies don't help the stigma of black dogs being associated with evil; however, shelters, rescues and societies have been making inroads in changing the perception of black dogs.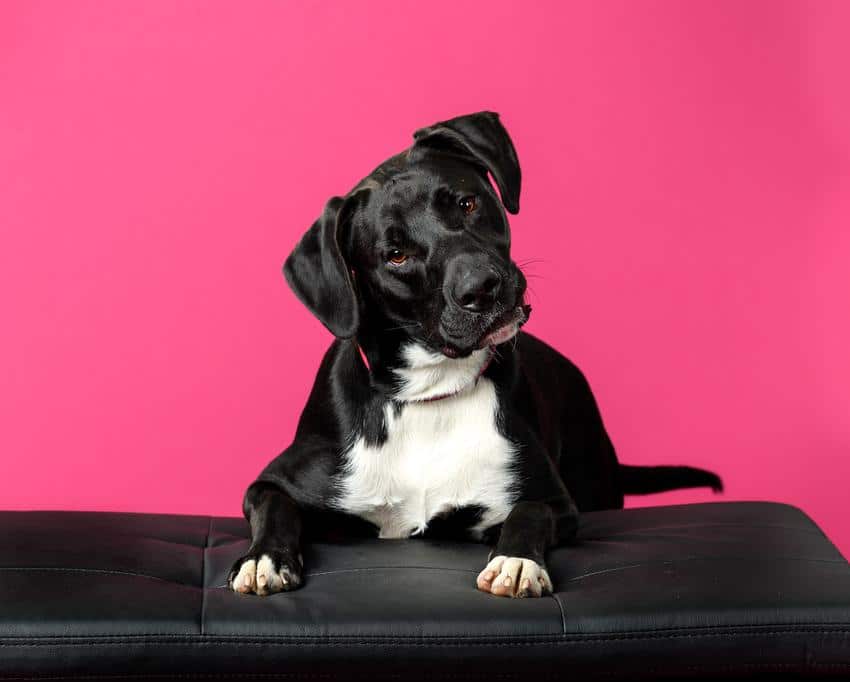 PERCEPTION IS KEY
Help black dogs break through any cultural or subconscious bias by picturing them as what they are – fun, loving and great pets. Our photography studio assisted a rescue that was having problems getting any interest in what was a virtual glut of black pitties in their care. Beautiful, fun dogs (without behavioral problems) that just weren't getting noticed. We photographed each dog (they were all girls at the time) with a flower collar and a colorful tutu. By casting these sweethearts in a fun and somewhat frivolous light, we were highly successful in getting every single girl adopted quickly and to perfect forever homes.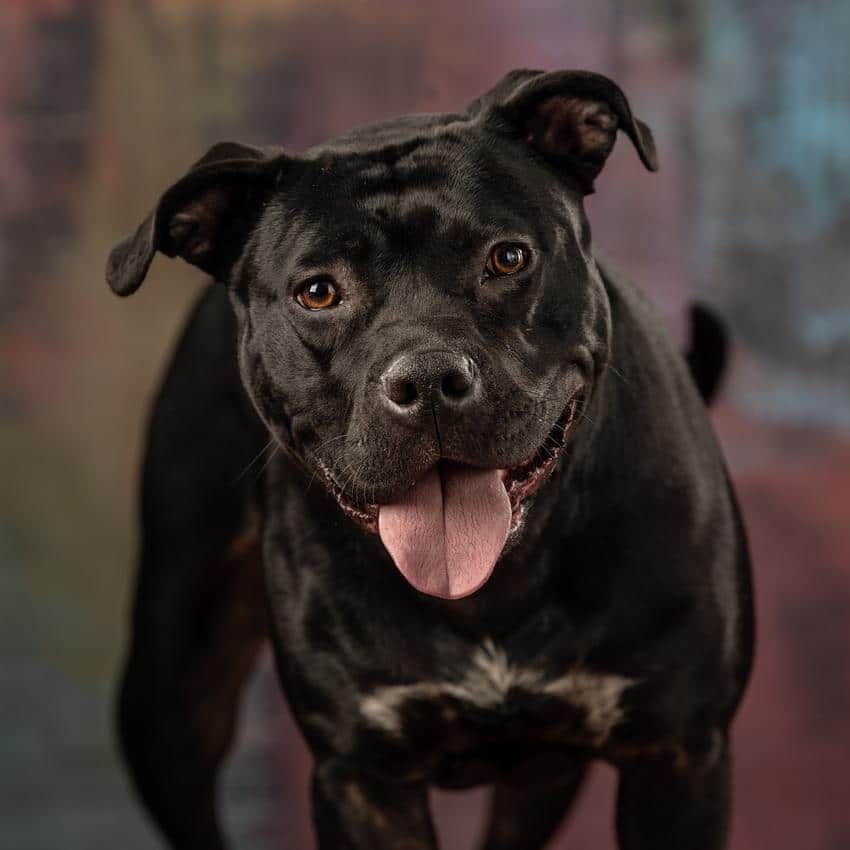 YOU CAN HELP THE PLIGHT OF BLACK DOGS IN RESCUE, TOO
February is Black Dog, and Cat Syndrome Awareness Month. Prepare to see lots of articles on this subject with heartbreaking statistics (I don't say that lightly) and an emphasis on how we can help black dogs be seen.
You can help by sharing posts about adoptable black dogs on social media and simply discussing the situation with others who are looking for adoptable pets.
Consider adopting a black dog. Look for special adoption promotions for black dogs and cats from shelters and rescues. If you can't adopt, consider donating to your favorite rescue.
Already own a black dog? Share YOUR black dogs in a positive light using the hashtag #BlackDogSyndromeAwareness. And if you miss out in February, don't worry! #BlackDogDay is October 1st!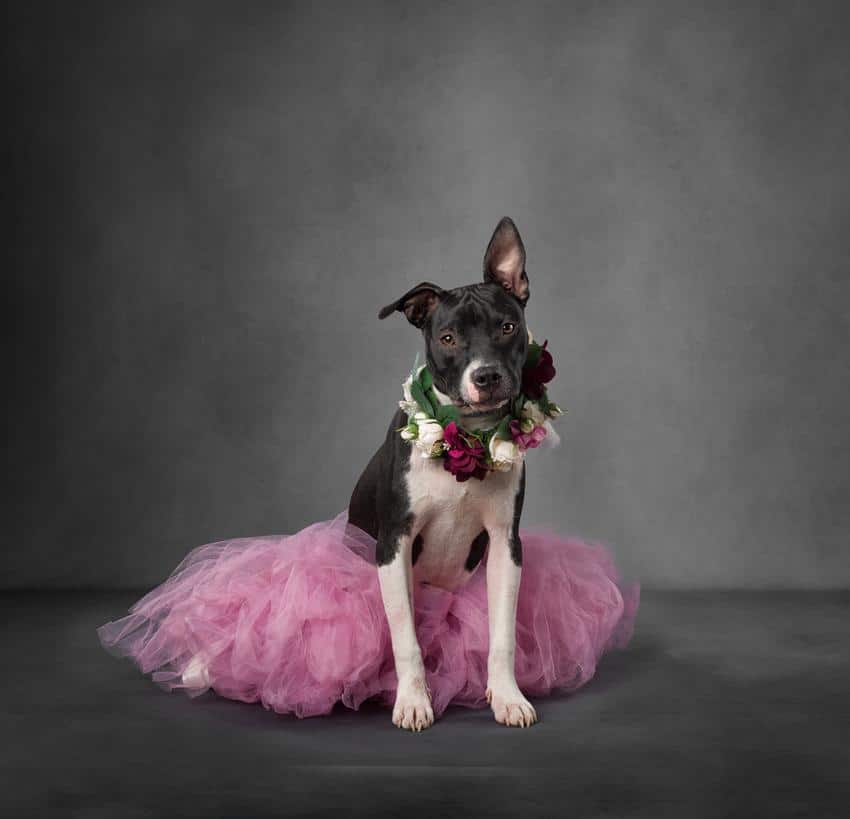 About the Author
Latest Posts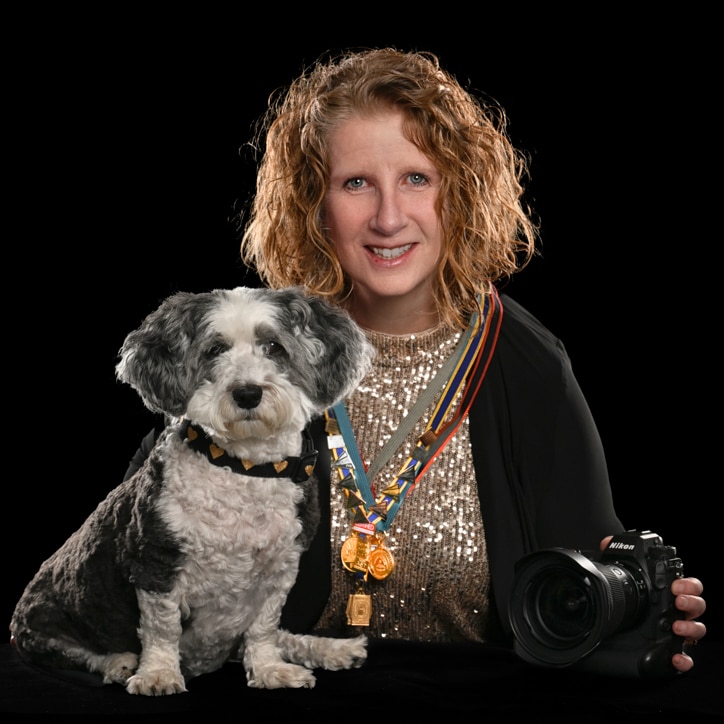 Author of more than 28 dog and dog training books, writer of hundreds of dogcentric magazine articles, and internationally awarded pet photographer of more than 1000 canines, Joan H. Walker relates that her life has literally gone to the dogs.
When she's not photographing or writing about dogs, she is, you guessed it, spending time with her dogs. Walker is currently owned by four Havanese and is the chief pawtographer at Jacksonville, Florida's Joan H. Walker PAWtography.  To see more of her work, visit: www.jhwpawtography.com, FB: @jhwpawtography, IG: @jhwpawtography. Or contact her at: 904.504.1254; joan@jhwpawtography.com