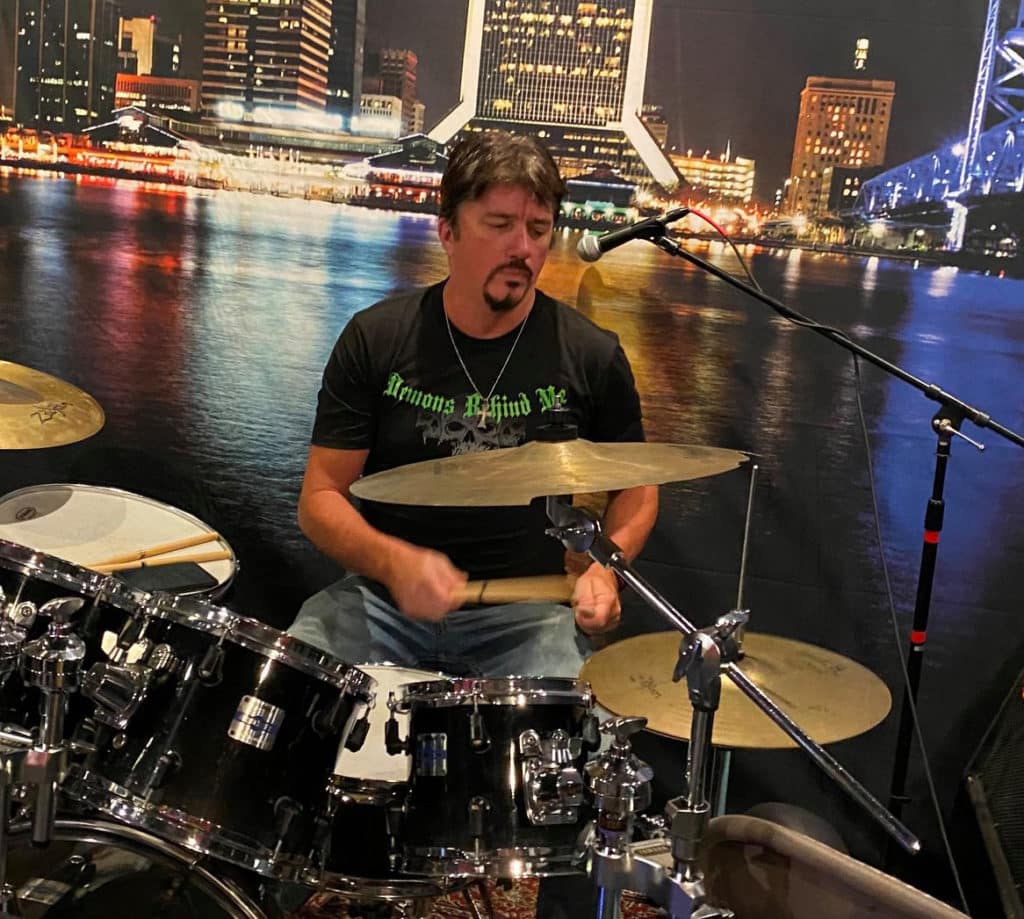 Music is Life!
For 16 years, and over 200 shows per year, Neal Gupton has been laying down the rhythm with "Blistur" – A full time rock band based in Jacksonville
What part of First Coast do you reside now and how long have you lived there?
Moved to Mandarin from St. Johns County in 2003.
When did you know you had an interest in music?
About 8 years old when I heard "Sing Sing Sing" by Benny Goodman.
Did you start with any specific instrument and migrate to other instruments?
Started with drums, learned guitar, a little bass and keys – but drums and percussion are number 1.
Are you currently in a band (or bands)?
Been playing drums in Blistur since 2005.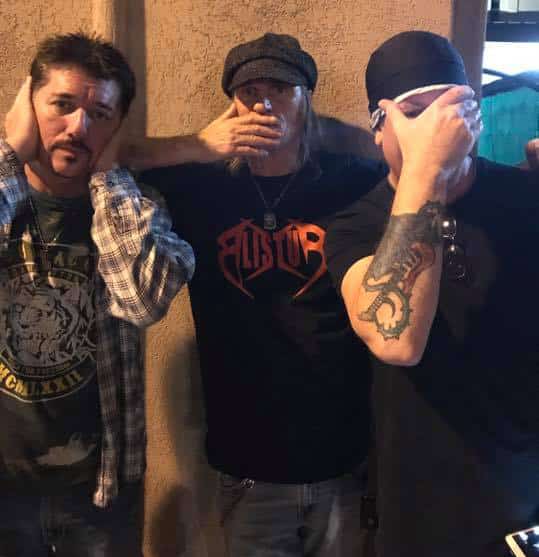 Who is your favorite musician or what musician influenced you the most?
Buddy Rich. Greatest drummer to have ever drawn breath.
Are there any specific memories or highlights of your career that you would like to tell us about?
There are many. Playing two shows with Joe Bonamassa (one on the island of St. Marten, the other at Florida Theater). Playing to estimated 10,000 at the Jacksonville Landing for several college football events such as ACC Championship, Florida/Georgia, New Years Eve/Gator Bowl, performing for military at Guantanamo Bay, Cuba… Opening for several national acts, having huge turnouts at our CD release concerts. And the night Susan Tedeschi sat in!
What area bands or musicians are at the top of your list to go out to hear?
Its cliché, but there are too many to list. And I'll accidentally leave one out and hate myself later for it. Loads of great talent on the First Coast!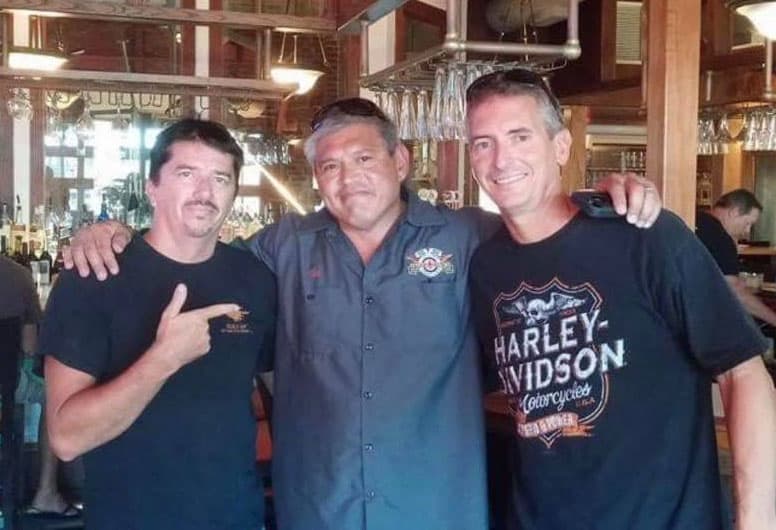 Do you have a favorite venue that you enjoy playing locally?
Tradewinds. All the venues we play are very good to us. Tradewinds has the most consistent crowds ready to have a good time.
Do you have any gigs coming up to tell our readers about?
Nothing big like a cd release or opening act. If you have a line into Rockville, let me know!
With fellow musicians Rick Arcusa and Pat Copeman.
What is the best way for musicians to network?
In person is the best way. Facebook, for all its shortcomings remains the most used platform to promote and network in the music scene.
Are there any local venue owners/managers that you would like to rave about?!
Every venue we play is professional and ends up being our friends. From staff to ownership, we have great friendships with all of them.
If you had a question you would like to ask another musician what would it be?
If knees bent the other way, what would chairs look like?
Is there anything else that you want to tell everyone?
Thank you to all the great fans and friends we've made over these 16 years. There aren't enough superlatives to describe our gratitude for keeping us working and doing what we love for a living! And Merry Christmas & Happy New Year!
Email Address: Rockstar19@comcast.net