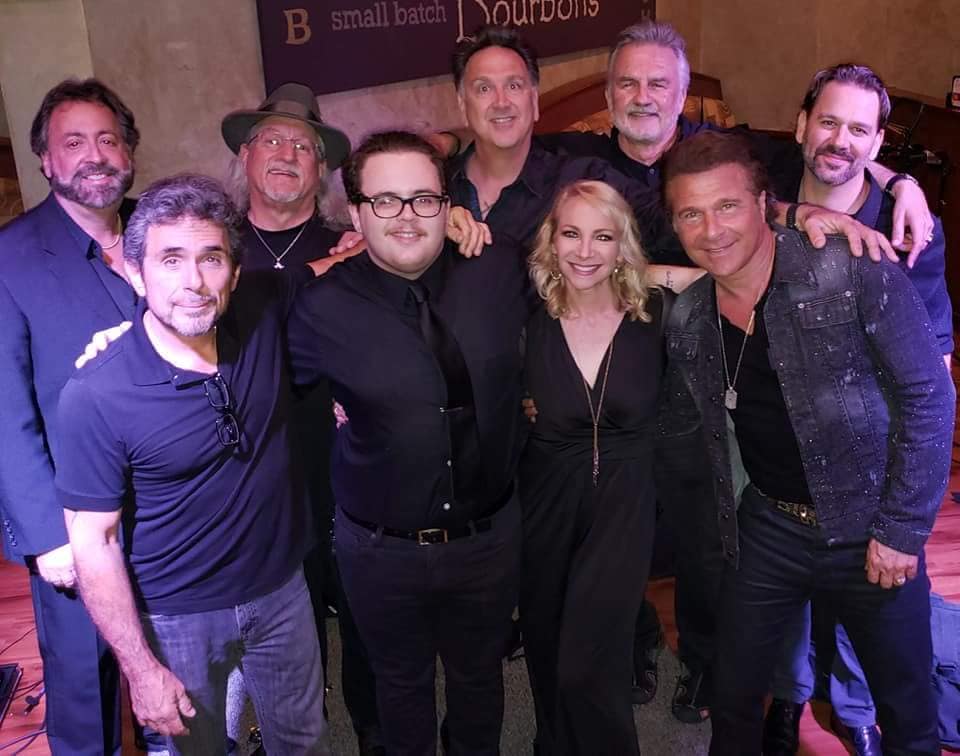 Following your dreams isn't always as easy as some people make it seem to appear. For Fran Circe Pitre it took a long time to get back on stage from when she realized her dream of being a singer was going to be put on hold. As a young woman, Fran Circe knew she loved singing and wanted more than anything to be on stage following her dream. She was involved in an alternative rock band in Washington, D.C. at night and worked as a graphic designer by day. Getting married to Bruce Pitre was nothing that would prevent it from happening, but getting pregnant and learning she was going to give birth to twins was an eye opener that caused a young, grounded Fran to decide singing in a rock band was less important than devoting time to being a good mother. It certainly wasn't a disappointment giving up the dream. In fact, once morning sickness began, Fran showed up at what would be her last rehearsal with the band carrying a plastic bag and a sleeve of saltines and after that night she knew right away that it was time to focus on family. And so the thought of having twins and starting a family was a challenge that was far more joyful to Fran than anything else she had ever even considered. Ultimately a life of raising a family took shape and to some degree Fran and Bruce never looked back.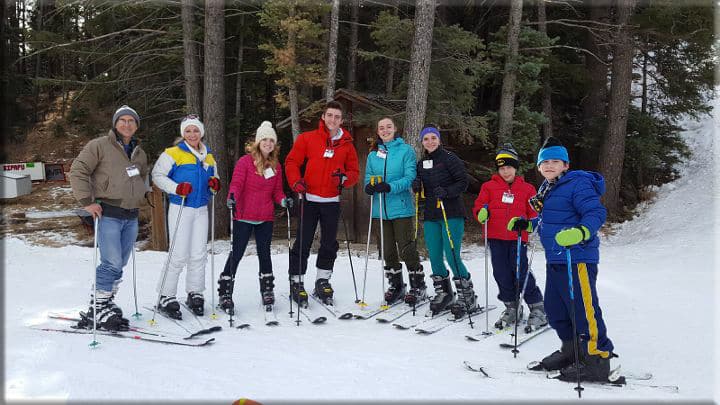 While singing, touring the world and recording albums certainly seemed like an amazing way to spend your life, something much more remarkable happened. Fran's second pregnancy produced another set of twins, and if that wasn't a feat to be reckoned with, her third (and final) pregnancy followed the first two, with yet another set of twins! That's right, three sets of twins had all but pushed the thought of ever singing again entirely out of her head. Fran was one hundred percent ensconced with raising her babies, working from home by day as a graphic designer and raising her family, but through it all the thought of singing did remain alive as a small spark in the back of her subconscious. "After the babies had gotten to an age they didn't need mom to do everything, I occasionally listened to music thinking there might be some chance a local band would be in need of a singer and maybe, just maybe, I could fill that need," Fran admitted. "Then reality would set in and I would brush the thought out of my head."
From living in the Washington, D.C. area, the Pitres eventually found themselves living on the First Coast and then when the youngest kids were around ten years old, Fran was listening to music one night and to hear her say it, "A lightning bolt just struck me out of nowhere and told me, 'You need to get back in, the time is now, you've waited long enough." Singing had never really left Pitre, it was who she was ever since she was in the crib and the desire had started boiling back up.
Living on the First Coast, in one of the tightest knit music communities in the country, Fran had no shortage of opportunities to explore her return to singing. She had recorded some tracks that she thought she could use to show local musicians her talents, and she had some original material from her days before the kids came along, so she began her journey back into the limelight that she loved while being on stage. With so many talented musicians in the area, Fran met with a local music producer to explain her vision of creating a comeback. In addition to utilizing the stellar local talent, Fran wanted to include an old friend who was a successful singer in New York City, Frank Shiner, and a plan was devised. "I had met Frank one night at a late church service in New York City and we started talking about music and a great friendship developed," Fran told FirstCoast.Life. "As our friendship grew stronger Frank was extremely encouraging and ultimately he invited me to come on stage with him at The Cutting room in New York City." From that appearance Fran found herself singing as a guest back up singer at The Iridium on several occasions and soon the bug was back in full scale mode. As she navigated her life back into music her obligations balancing music with family increased, but husband Bruce said, "Oh, it's been great! It keeps us young and we wouldn't change a thing."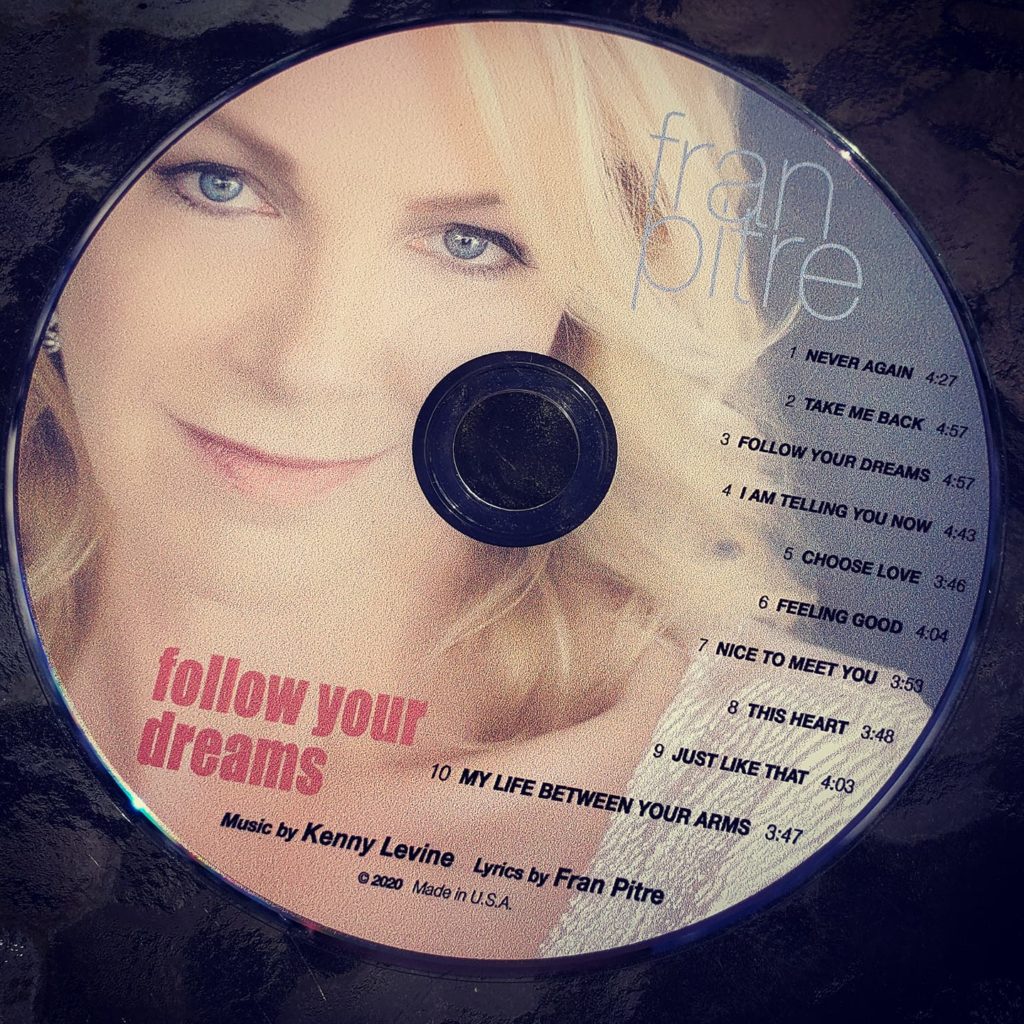 Wanting to perform, but having no desire to be just another night of local music at a bar/restaurant venue, Fran put together an all star cast of supporting characters and asked Shiner if he would come down to Jacksonville and take the stage with her. Frank was more than happy to help and the list of musicians assembled was as impressive to Shiner as it was to Fran Pitre. On keys was Kenny Levine, a composer who had worked with some of the biggest names in music. Playing bass guitar was Tommy Gilstrap, formerly with Al Green. Sammy Buonocore Sr got the nod on drums and Sammy was a drummer who impressed Lynyrd Skynyrd's Artemus Pyle so much that Pyle arranged for his band to have two drummers so Buonocore could join! On lead guitar, multiple Blues award winner, Johnny "The Claw" Piantadosi was asked to join the group and on horns Pitre enlisted JJ Grey and Mofro's trumpet player, Marcus Parsley and Skyler Nolan on sax. John Piantadosi was one of the first local artists to come on board with Fran in the recording studio. "I was excited that she asked me to play at her comeback show with Frank Shiner," Piantadosi said. It was an amazing ensemble and the show was a huge success. Fran Pitre was officially back.

Pitre had enlisted the assistance of Kenny Levine to help arrange and record some of her original music and their friendship and collaborative efforts grew. Her first full length CD, You Always Were, was released in 2018 and Pitre has not looked back since. A second CD, Follow Your Dreams, was released in 2020 and despite covid and the derailment of the music scene as a result, Fran Pitre has remained busy writing, recording and now, performing more than ever. Forming her own band in 2020, Pitre now takes the stage as Fran Pitre & Class Act. She still has an amazing cast of musicians and her popularity continues to grow. To learn more about Fran, her music and her schedule, visit her website at www.franpitresings.com. To learn more about her experience raising three sets of twins, visit www.franpitre.com. You can purchase her book there, Twins x 3, which is also slated for a release as an audio book in the near future. No matter how you stack it up, Fran Pitre has lived an amazing life and she is proof that if you stay committed, following your dreams is highly attainable and you should never give up.