Who knew that this famous line from the 80's classic comedy movie, "Airplane", would become a great name for a popular Jacksonville band?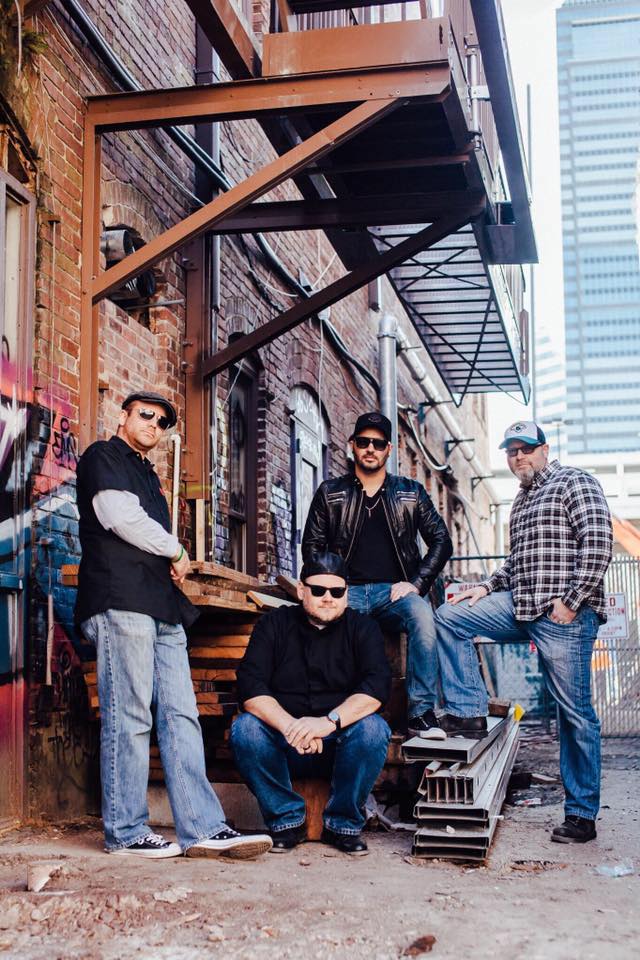 Hello Jerry. So what part of First Coast do you reside in now and how long have you lived there?
I have lived on the First Coast for 41 years after my family moved here from Michigan in 1981.
When did you know you had an interest in music?
Some of my first neighbors were friends with members of the Rossington Collins Band. He remembers hanging out with them and listening to Ozzy Osbourne and Van Halen often. This eventually led to my interest in wanting to learn to play guitar.
Did you start with any specific instrument and migrate to other instruments?
I began taking private guitar lessons at age 13. From 10th through 12th grade I attended Douglas Anderson School of the Arts where I studied music, piano, and guitar and played in both their jazz and rock bands. This had a big impact on my future with music as I was able to perform at various schools, festivals, and theaters on the First Coast.
Are you currently in a band (or bands)?
Don't Call Me Shirley
Lagerhead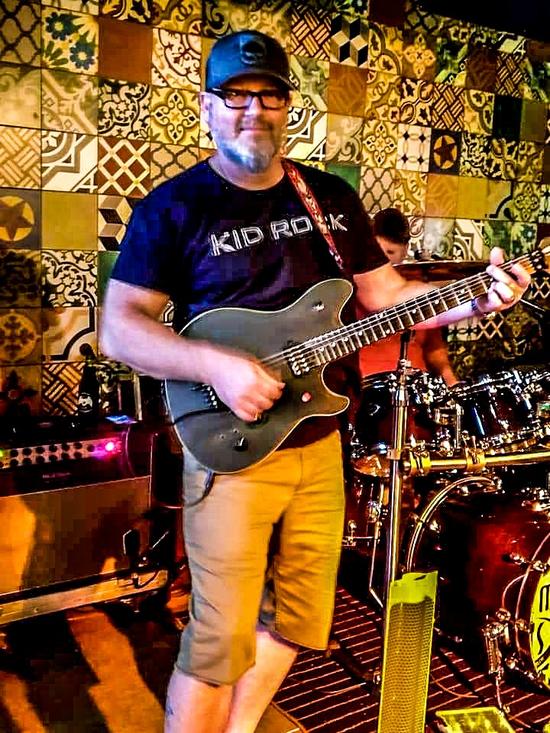 Who is your favorite musician or what musician influenced you the most?
American guitarist, composer, songwriter and producer, Steve Vai. I got to spend 12 hours learning from him in 2007 and it was one of the most memorable experiences of my life.
Are there any specific memories or highlights of your career that you would like to tell us about?
See above
What area bands or musicians are at the top of your list to go out to hear?
Julia Gulia, 5 O'Clock Shadow, Nevidon, Second Opinion and Blistur.
Do you have a favorite venue where you enjoy playing locally?
Both Whiskey Jax locations, Monkey's Uncle-Mandarin and the patio at Iggy's Grill & Bar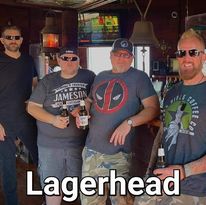 Do you have any gigs coming up to tell our readers about?
Don't Call Me Shirley has scaled down their schedule in 2022 due to personal reasons and is only playing the second Saturday of each month at Monkey's Uncle-Mandarin. However, we will be back to playing weekends at both Whiskey Jax locations, Iggy's Grill & Bar, along with Monkey's Uncle-Mandarin in 2023.
What is the best way for musicians to network?
Most definitely social media is the way to go! We promote our band and band info on our Facebook page as well as on our website – http://www.dcmsband.com. We also utilize Facebook groups such as "What's Shakin' Jax?" to promote as well.
Are there any local venue owners/managers that you would like to rave about?
Really have enjoyed working with Tom Fisher at Whiskey Jax, Barney Barnhart at Taps Bar & Grill in St. John's and Mickey Greenberg at Monkey's Uncle-Mandarin.
What's the best thing for you about living on the First Coast?
All the great music and musicians! Also enjoy the climate, entertainment options, great people and of course, the Jaguars!
Is there anything else that you want to tell everyone?
Please look us up on Facebook and like our page! Also, check out our website at http://www.dcmsband.com, where you can learn more about the band, see our song list and find out where you can see us next. If you haven't seen them perform their famous 80's Hair Metal Medley – you'll want to!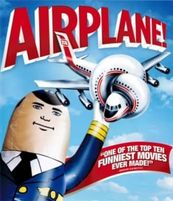 What made you choose your band name – Don't Call Me Shirley?
In the very early days before performing, we were practicing and after everyone left I told my wife that I just needed to watch the movie, "Airplane", to come up with a name for the band, and she exclaimed, "Don't Call Me Shirley!".
Has the band been through any member changes over the years?
Yes. We played our first gig in 2008 at Culhane's Irish Pub and at that time the line-up consisted of me on lead guitar, along with David Shepard on bass, Cory Cook, on drums and Stephen Arroyo was our lead singer. Stephen left the band after about three years and we had a couple of temporary folks filling in on vocals until Jeff Braley joined us in 2011. We parted ways with David in 2015 and our current bassist, Kris Joslyn, came on board. And that has remained our line-up still today.
I also play guitar with a fairly newly-formed band, Lagerhead, an acoustic rock band that plays sporadically around the First Coast. The other members are Mike Craig, lead vocals, Cory Cook, drums, and Andrew O'Connell, bass.