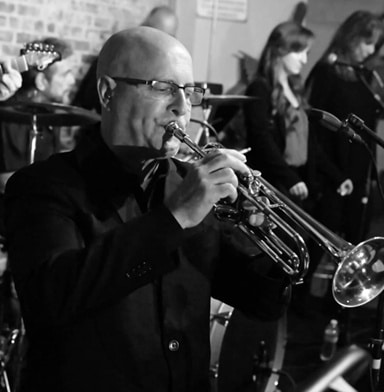 Thanks for your time Marvin. So nice to meet you. Kicking things off, tell us in what part of the First Coast do you reside now and how long have you lived there? 
We've been in Saint Johns since late 2018. I lived in Mandarin for many years prior to that.
When did you know you had an interest in music?
I sang a little in church and elementary school as a young boy. I still remember a field trip and singing Let There Be Peace on Earth at Boystown in Nebraska. Things started to tick when I started playing trumpet in the seventh grade.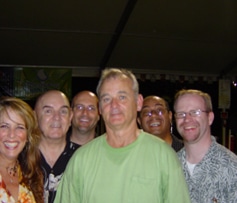 Did you start with any specific instrument and migrate to other instruments?
I picked up clarinet and guitar for a little bit before getting my trumpet. It was pretty much all trumpet for many years after that. I played in junior high and high school and was voted one of two outstanding instrumentalists my senior year. It was an award shared with a friend of mine, drummer Brannan Lane. After graduation, I had a music scholarship and completed a year of college as a music major at Austin Peay before entering the US Air Force. While stationed at Langley, I had an opportunity to study privately for two and a half years with world-renowned brass teacher Dr. Donald S. "Doc" Reinhardt in Philadelphia which really helped my understanding of physics and the mechanics of playing the instrument.
Are you currently in a band (or bands)?
Currently, I continue to play with Kenny Levine and KTG. We've played together for many years. Kenny and I met doing commercials in the 80's and have been working together ever since. They were playing at the Carousel Club and I started subbing, etc. When the contract at Carousel ended, KTG started doing mostly private functions, corporate gigs and weddings and continues today. We played Bill Murray's parties for about 10 years and worked with all the brothers and many artists and celebrities including Darius Rucker, Jimmy Fallon, Branford Marsalis. We went through some rough times with the loss of Mac and Gary over the past few years. It was tough when you lose members that are like family and you have worked together for so long. We still have Kenny, Teri, Phil, myself, Don Zentz and have added John Piantadosi on guitar and Andres Raysor on vocals. ktgentertainment.com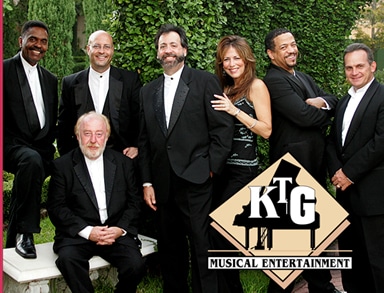 I continue to work as a free lance lead trumpet player and have worked with Aretha Franklin, Ray Charles, Ne-Yo, David Foster, Sting, Keith Urban, Seal, Temptations, Four Tops, Kelly Clarkson, Frankie Valli, Frankie Avalon, Debby Boone, Barry Manilow, Dennis DeYoung (Styx), Gino Vanelli, Michael Feinstein, Johnny Mathis, Frank Sinatra Jr. (final tour), Michael Bolton, and many more. I've also done commercials, musicals, cruise ships, TV, and recordings.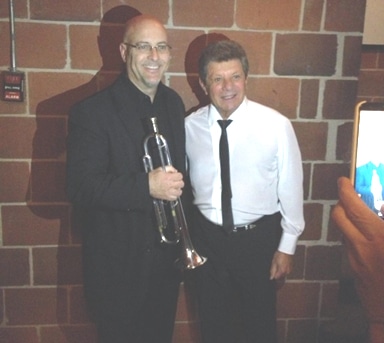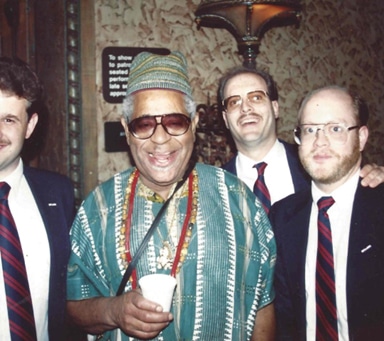 I work with Jay Jourden's recordings as lead trumpet and occasional shows. Check out.. It's All About We (Everybody) Every Little Thing, Don't Do it, Mystic Lovers jayjourden.com
I continue to lay down trumpet tracks when needed on recordings at Storm Music Studio with Denny LeRoux and the amazing Jeff Alford at the board. We've done numerous projects for all styles of music. stormmusicstudio.com
I am the lead trumpet player for the Jacksonville Symphony Jazz Series with the premier of the Jacksonville Jazz Collective big band. We've got a great group lined up and looking forward to the first concert on June 4.
Who is your favorite musician or what musician influenced you the most?
Other than our local treasure Bill Prince who I admire and am just amazed by his musical genius, I would have to say Louis Armstrong had a big impact on me as a young player when I was just starting out.
Are there any specific memories or highlights of your career that you would like to tell us about?
I could tell you about going through the Strait of Gibraltar on the Queen Mary 2 with British helicopters and gunships escorting us through due to heightened security was pretty cool. But seriously, if I had to pick one quickly, we finished playing a Ray Charles show and the conductor, Victor Vanacore (Grammy award winner) took me in to see "Mr. C". We went past security and there was no one in the room but Ray Charles, myself and Victor. Victor said "Mr. C, I've got Marvin here with me" as we approached. Ray Charles glanced over with a big smile and said "Baby, you made the old man happy tonight". Some things you just don't forget.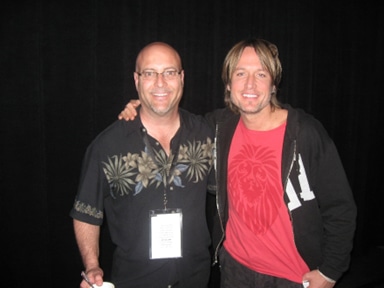 What area bands or musicians are at the top of your list to go out to hear?
There are so many in this area. We have a lot of great talent on the First Coast.
Do you have a favorite venue that you enjoy playing locally?
Florida Theater or Jacksonville Center for Performing Arts. I'm looking forward to returning to symphony hall.
Do you have any gigs coming up to tell our readers about?
I have some private events with KTG over the coming months.
I will be playing a CD release party with the Dynamic Les DeMerle band featuring Bonnie Eisele with Matt Vance and myself holding down the horns on April 22 at 5:00 pm Story and Song Center for the Arts in Fernandina Beach, Fl. Les puts on the Amelia Island Jazz Festival every year in October and we are talking about a cruise in November to Dominican Republic, San Juan and more. lesdemerle.com
I have been selected as the lead trumpet player for the new Jacksonville Symphony Orchestra Jazz series for the new group the Jacksonville Jazz Collective. We've got some great players. I'm looking forward to working with this new ensemble. We will be premiering at Jacoby Symphony Hall on June 4th at 3:00 pm. my.jaxsymphony.org
What is the best way for musicians to network?
Keep your skills up and be ready to sit in. Go see other groups, talk to other musicians and make yourself available.
Are there any local venue owners/managers that you would like to rave about?
I like Whiskey Jax for a local hang just to hear something different. Have some good memories there.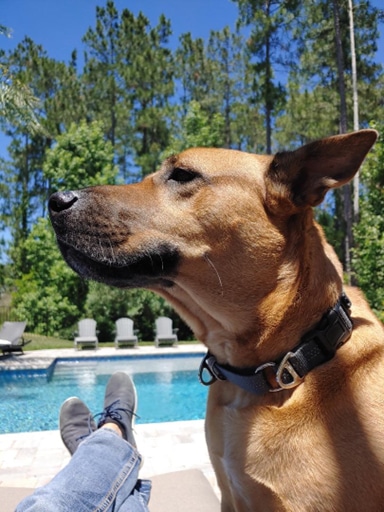 If you had a question you would like to ask another musician what would it be?
Where's the bus and what time do we eat?
Personal hobbies or interests? Family?
Gym, Martial Arts, Taekwondo
What's the best thing for you about living on the First Coast?
It's home. No place like home.
Is there anything else that you want to tell everyone reading this?
Thanks for checking it out. Music has taken me places and provided opportunities I never thought possible. Support live music, support the arts in schools.
Music has been my oldest friend, my fiercest foe, cause it can take me so high, and it can make me so low- Harry Chapin