Woman with word wealth is splashing down cards all over Jacksonville
Hi Sarah. Nice to meet you. So what part of First Coast do you reside now and how long have you lived there?
I'm in the heart of Jacksonville Beaches and have called the great county of Duval home since 2007.
Why and how did you get started?
This was always an idea I had in my back pocket: "how can I turn my writing into a product?" Mostly, to avoid being a starving writer! Lol. The why is important for me – a handful of very close friends and people in my life said "Sarah you have to do this!" And I obliged. I'd be writing no matter what and I don't want to write for someone else's idea or company, I want my own!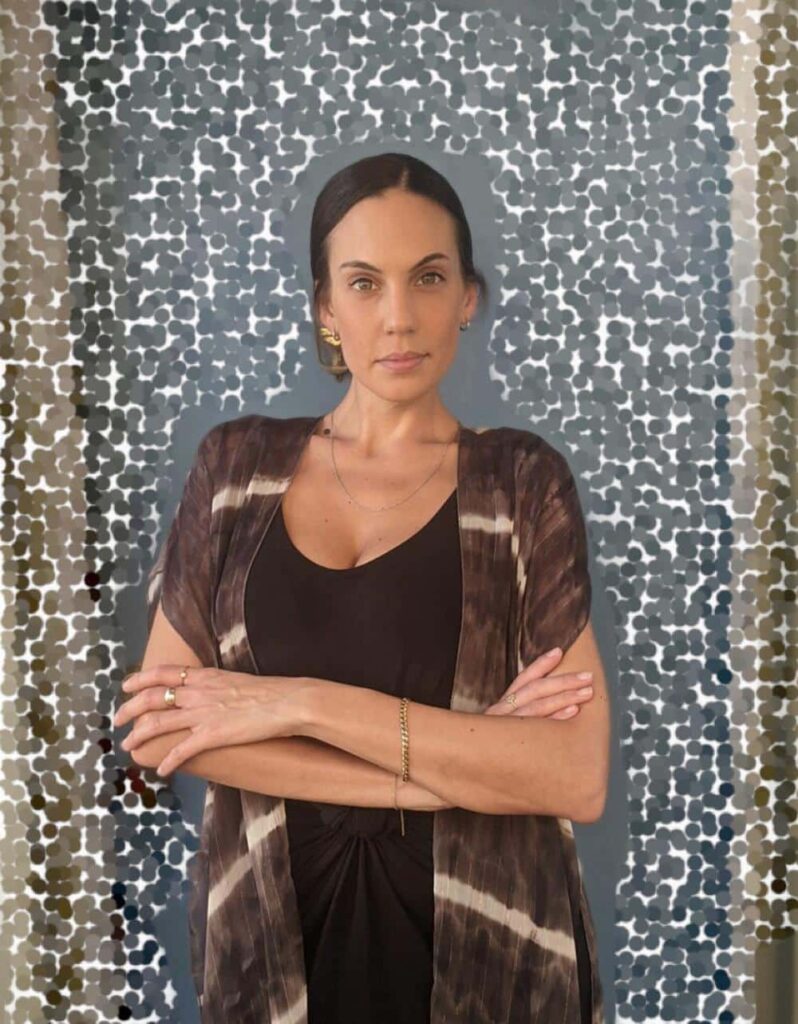 What in your business are you passionate about?
Oh wow.. words words words! But really, I am at my happiest when I am sitting down making the cards themselves … thinking of these beautiful tidbits of words when I have a custom card order. It makes you really feel something. The notion that I am helping people make those in their life a little bit happier with just a card is amazing. I like to joke that I can solve anyone's problems with a few words.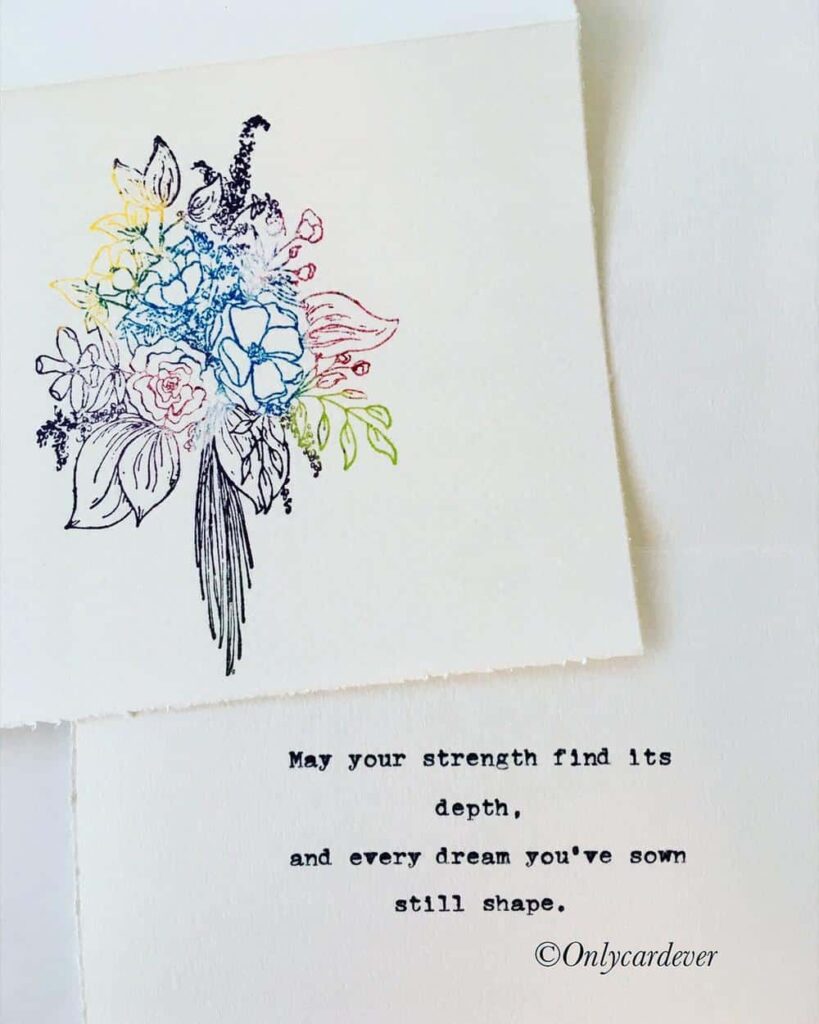 How did you get your idea or concept for the business?
It started with a typewriter actually, that I was forced to buy for a college poetry course. And then I had about five ideas for greeting card prose and so I decided to type them up on the typewriter to see, and well, it was a love affair. From that day on I knew I would stick with typewriting EVERY SINGLE CARD and not print cards. That aesthetic also sets me widely apart.
What was your mission at the outset?
To help people communicate better and deeper. With a little more nerve, a lot more heart. We all do a lot of talking these days. This is below the surface, intentional.
What are your company goals?
To be the Tiffany's of cards.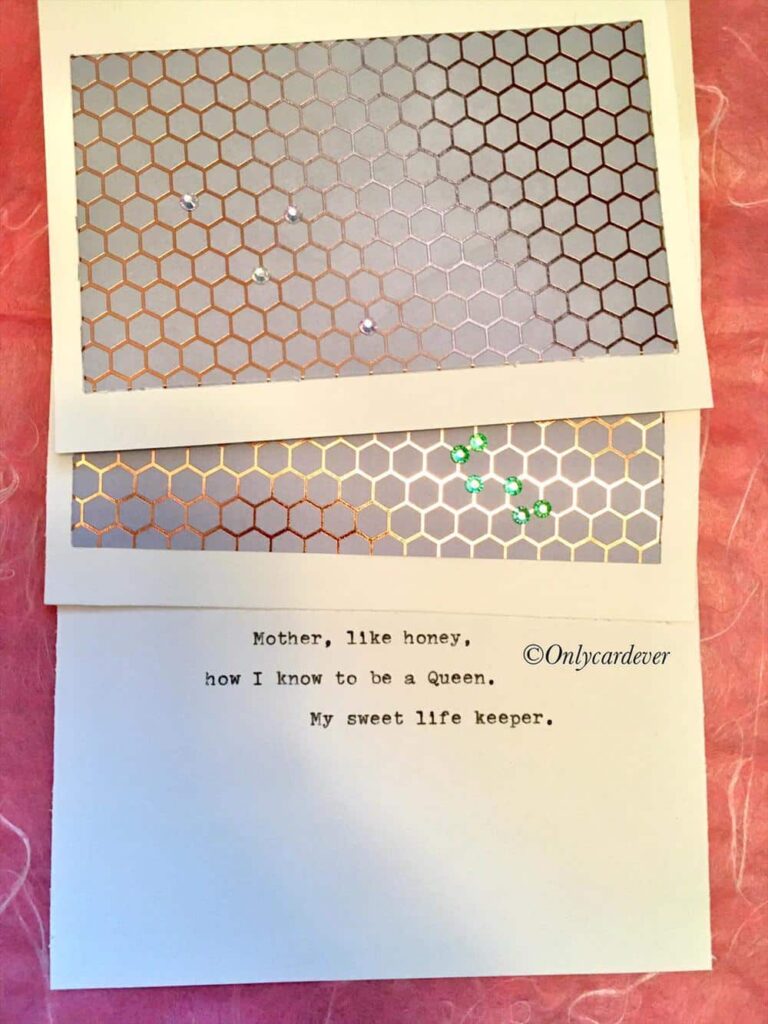 When did you start the business?
June 2021
What made you choose your current location?
There's no better place than home to start really sharing your talent!
Background on service(s) or product(s) and people that you serve?
I hand-cut and fold every card, they are truly handmade. And all the prose is original. Cards like this just don't exist anywhere else! I ship all over the U.S.!
How many employees / breakdown?
It's just me.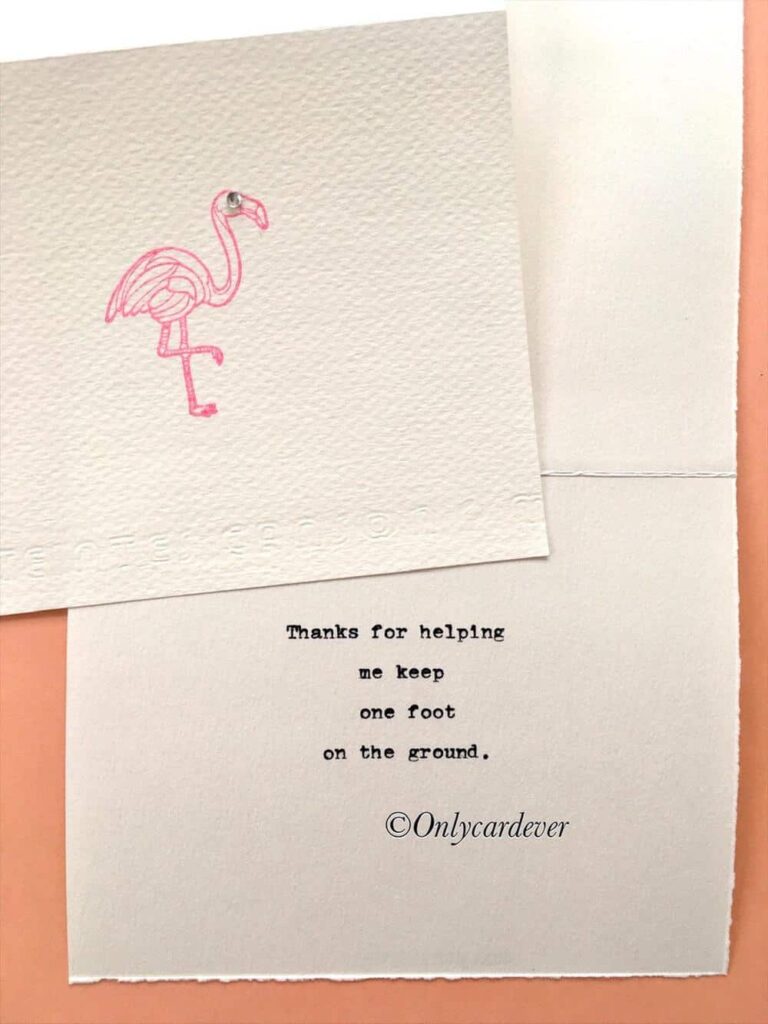 What do you look for in an employee?
I don't foresee myself ever having any. That was the beauty and appeal of this. To not work for anyone, or have the responsibility of employees.
What are your responsibilities as a business owner?
Everything. The actual production, the marketing/advertising/social media. I built my own website, and I have efforted finding customers. Ordering and keeping track of inventory and the books and every small detail. It's truly a full-time gig!
How has Covid affected your business?
It made me start a business! lol!
How do you advertise your business?
I personally like to do a lot of cold emailing and calling. I'm a pretty outgoing and strong-voiced woman and I have found it to work. Aside from that, Instagram, word-of-mouth, and being out there in the community at various art markets. I haven't really dived into paid advertising yet.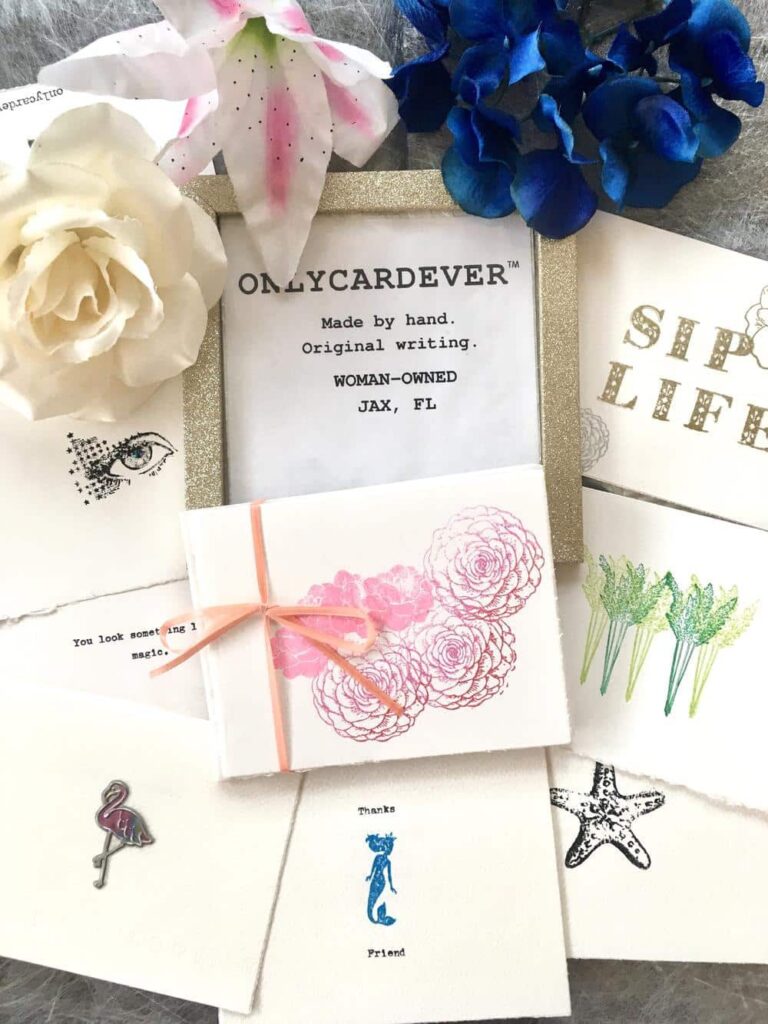 To what do you attribute your success?
I am still building and chasing success. But, I would say my confidence in what I have as a product and my vision, and also persistence. It IS key.
Does your company help or get involved in community projects?
It is important to me to always have cards in my collection in which a portion of proceeds goes back to a non-profit. So, yes.
If you had one piece of advice for someone just starting a business, what would it be?
To just start. And to stay in business. No matter if you're not gaining much momentum, keep going. It will eventually happen.
Personal hobbies or interests? Family? Community involvement?
I would say this business covers all these, which is the amazing part! I am working on a poetry collection and other writing projects.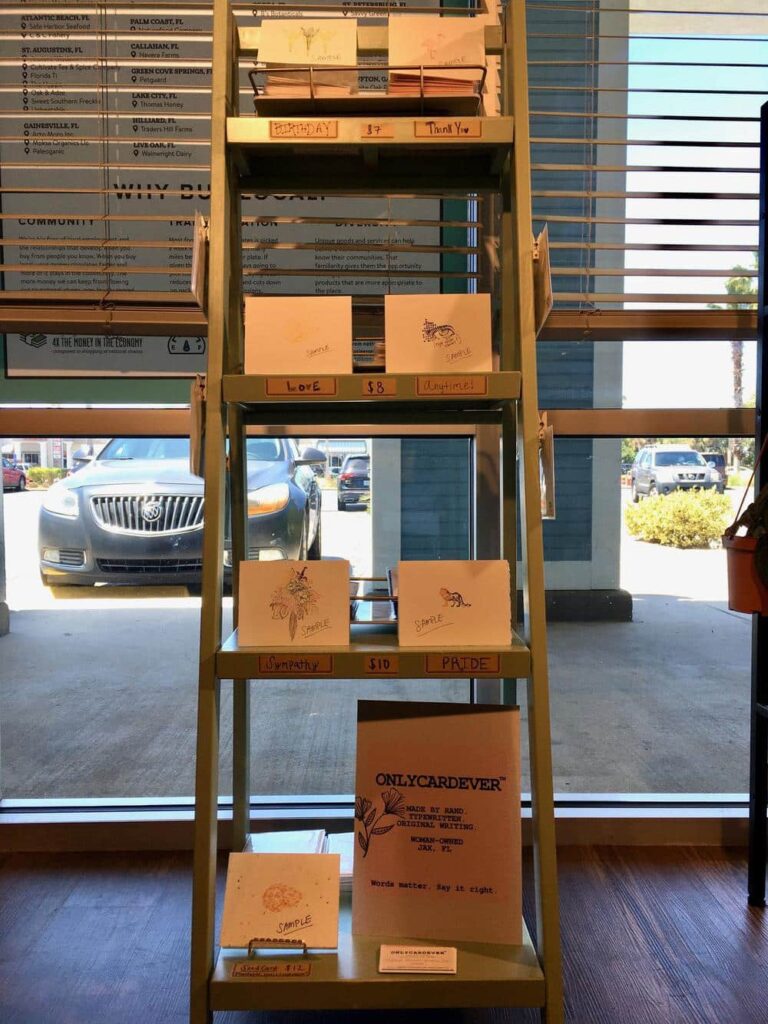 What is the best thing about living on the First Coast?
The sunshine, and all of the energy that it brings to a laid-back, very accepting community!
Any suggestions to learn more about your business? Links to your website?
Onlycardever.com; Instagram @onlycardever. And, cards are now in Native Sun grocer in Jax Beach!
Is there anything else that you want to tell everyone?
Your support of local, very small businesses is so important and so so appreciated!
About the Author
Latest Posts
FirstCoast.Life is a digital magazine serving the Northeast Florida community. We are passionate about supporting the arts, buying local, and sharing stories & images that will inspire and entertain you.