It's Never Too Late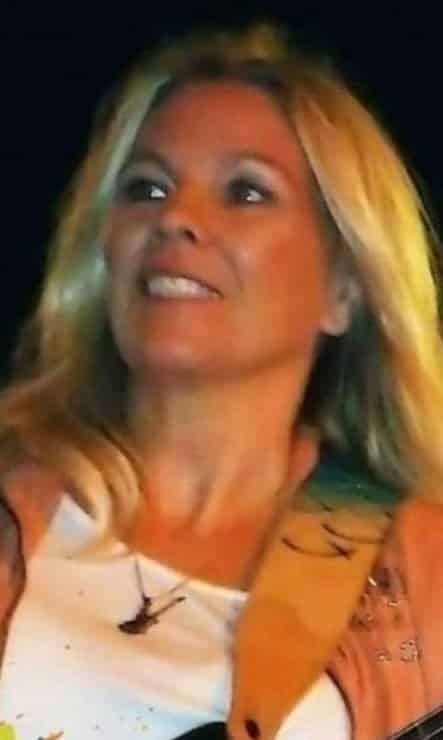 Thanks for your time Vanya. So tell us in what part of the First Coast do you reside now and how long have you lived there?
I moved into my house in Neptune Beach in 1983, seven months pregnant with my first child. It was supposed to be a "starter" home. Thank God I never left! I love where I live!
When did you know you had an interest in music?
I always wanted to play the piano like my paternal grandfather and both grandmothers before me. I finally got my heart's desire when my parent's bought me an old, upright piano straight from a Texas saloon when I was 12. It still sits in a place of honor in my living room. I had six months of lessons at that time, then we moved to another state and I didn't play again until I joined a band at 45 years old.
Did you start with any specific instrument and migrate to other instruments?
I played first chair Alto Saxophone in the fourth grade. I wanted to play the flute, but my dad was a saxophone player and already had a sax. I still have it.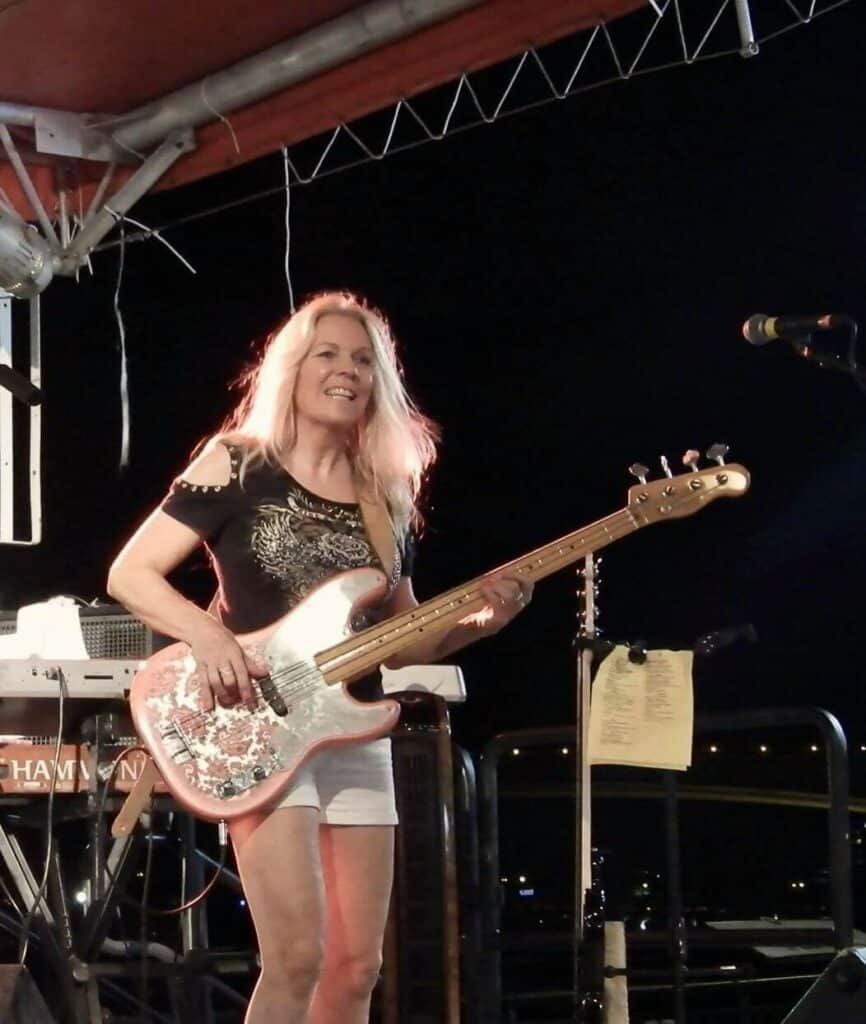 Are you currently in a band (or bands)?
I am currently the bass player, keyboard player and manager of the Pink Paisleys. We have all girls and one poor guy in our band! We perform classic rock, pop, current, alternative and country.
I am surrounded by fantastic musicians in this band that are not only top-notch players but a lot of fun! Suzie Farrell – drums: Charlotte Parker, Azaly Pelegrin, all lead vocals; Torrey Kingry – vocals, guitar, keys, bass, flute, recorder and the all-important cowbell! Special shout out to our lone guy, Freddie Hamrick on lead guitar and vocals!
Who is your favorite musician or what musician influenced you the most?
There are so many. Hmmm… I do love the Eagles. They have so many great songs and no two sound alike. I can't believe I had to miss their most recent concert. I had a gig!
Are there any specific memories or highlights of your career that you would like to tell us about?
We opened for Eddie Money and Molly Hatchet at the Thrasher Horne Center a few years back, both of which were special. However, my favorite thing is watching people dancing, singing along and having fun! I have been known to get off the stage and attempt to dance with them. Boy, do I need dance lessons!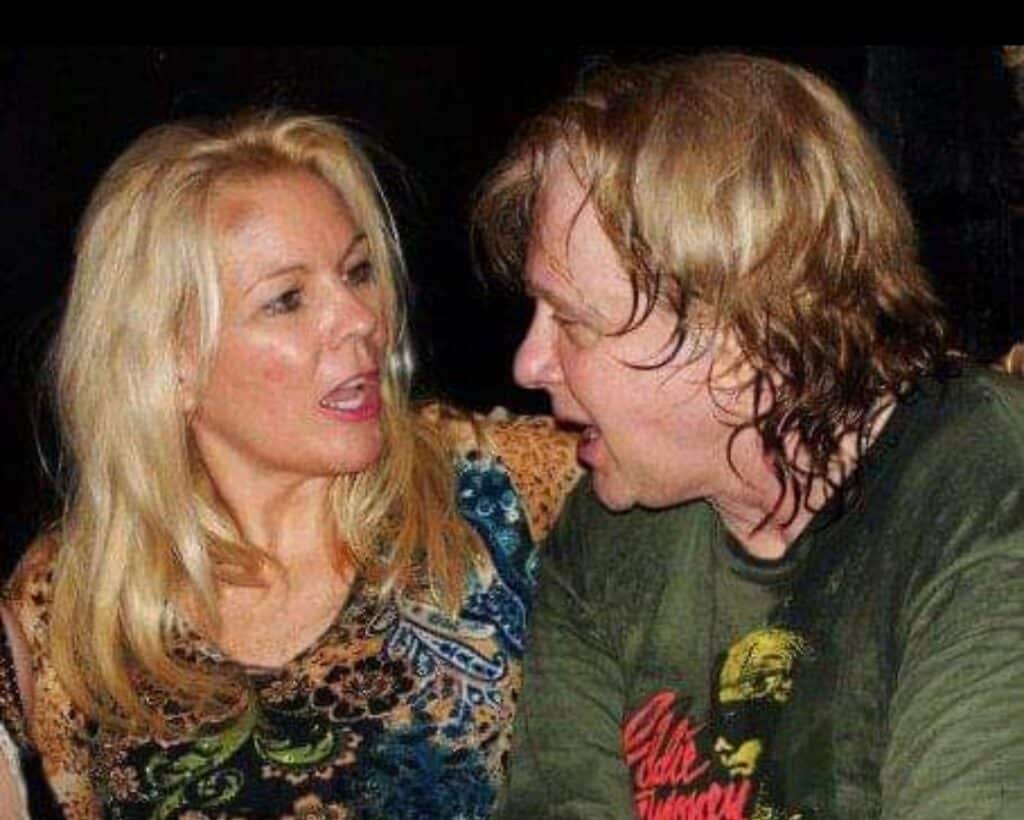 What area bands or musicians are at the top of your list to go out to hear?
I enjoy music from almost all genres, so on those rare occasions when my band is not working, I love to support local musicians. Smokestack, The Remains, Blistur, Highway Jones, Dry White Toast, Fran Pitre's Class Act, Cumberland, Julia Gulia…. just to name a few. We are so blessed with incredible talent in this town!
Do you have a favorite venue that you enjoy playing locally?
We played our very first show at Whiskey Jax and that remains one of our favorites. We always have fun at Renegades, The Surf, Lillians, Monkey's Uncle Mandarin, American Legion Fort Caroline and many more.
Do you have any gigs coming up to tell our readers about?
Pink Paisleys Get Pinked Schedule for 2023. Jot these on your calendars and plan to come party with us!

May 26, 2023 Whiskey Jax Baymeadows 8:30p to 11:30 p
May 27, 2023 Mavi on the Intracoastal Waterway in Jacksonville Beach 6p to 10p
June 2, 2023 Vooswar in Atlantic Beach. 8:30p – 12:30a
June 3, 2023 The Surf in Fernandina Beach 6p to 10p
June 9, 2023. Whiteys. 8p to midnight
June 10, 2023 the tiki bar at Renegades on the River in Crescent City. 7p to 11p
June 23, 2023 American Legion Fort Caroline 7p to 11p
June 24, 2023 Fionn MacCools Ponte Vedra Beach 8:30p to midnight
June 30, 2023 Mavi on the Intracoastal Waterway in Jacksonville Beach 6p to 10p
July 7, 2023 Vooswar in Atlantic Beach. 8:30p – 12:30a
July 8, 2023 The Surf in Fernandina Beach 6p to 10p
July 15, 2023 Idle aWhile in Georgetown, Florida. 8p
July 22, 2023,the tiki bar at Renegades on the River in Crescent City. 7p to 11p
July 29, 2023 Monkeys Uncle Mandarin 10p to 1:30a

What is the best way for musicians to network?
It's difficult for working musicians to network as we usually work the same nights. However, whenever I'm off, I will find a band to support and go to their show. I have found fill-in singers, and guitar players doing this. It's important to help each other out whenever we can.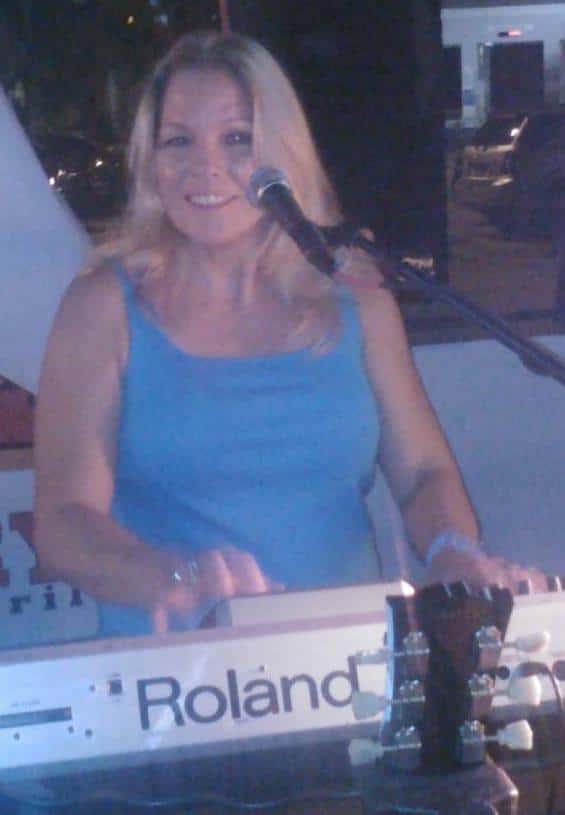 Are there any local venue owners/managers you want to rave about?
Ana at The Surf (Fernandina Beach) has always treated us like royalty. Olivia at Fionn Maccools Ponte Vedra is super sweet and shout out to Tom and Adam at Whiskey Jax for always believing in us!
If you had a question you would like to ask another musician what would it be?
To my fellow bass players, how in the world can you sing AND play bass? I struggle with that. Geez
Personal hobbies or interests? Family?
While I love my office job (I'm a paralegal at a law firm downtown Jacksonville during the day), I much prefer to be outside. Camping, boating, riding bicycles, walking down to the beach. I am fortunate enough to live close to the ocean and a park. It's the same park I used to take my kids to. Now I'm taking my 5 grandkids there!
When did you start playing in a band?
I didn't START playing keyboards until I was 45 years old. My husband at that time, was a musician and brought me into his band. He saw some natural ability in me, bought me a keyboard and told me to "learn to play it." That's when I learned about "playing by ear." I had the "deer in the headlights" at my first gig at Southern Grounds courtyard (then Shelby's Coffee Shop). I had no idea what I was doing! Thankfully, I didn't give up.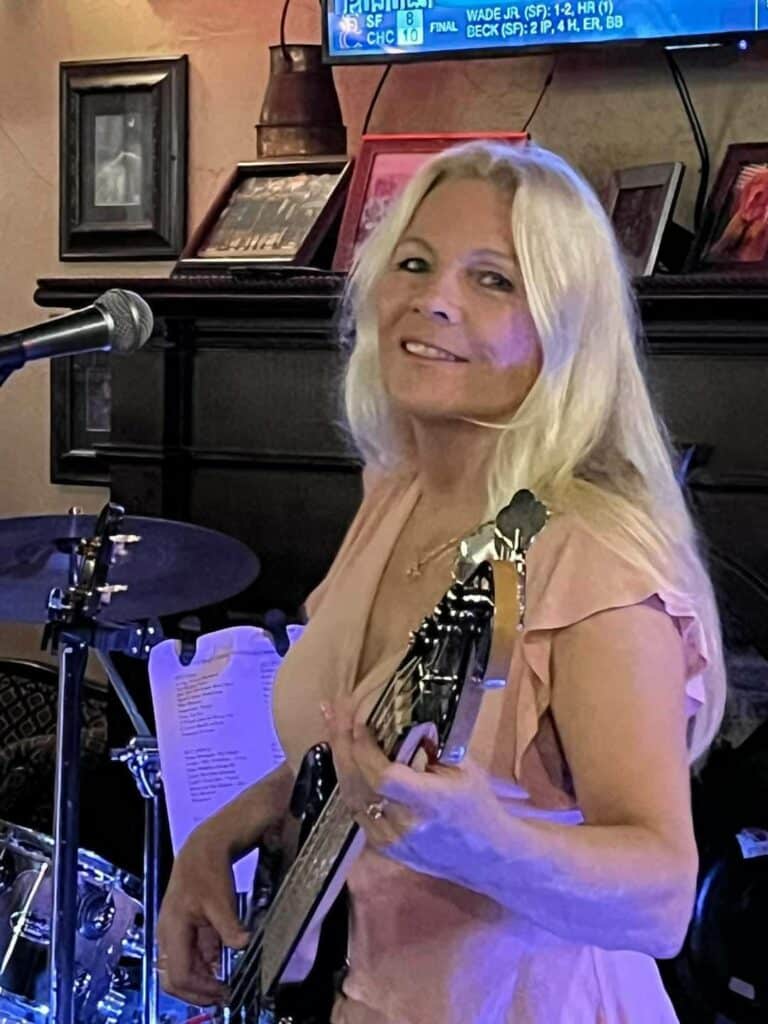 If you were already a keyboard player in a band, why did you also learn to play the bass guitar?
I had started a girl band and couldn't find a girl bass player, so I bought one. I was 52 years old, when I started playing bass. It's never too late to learn an instrument. By the way, I'm only 19 years old now. Thank God for the "new math" that no one gets!
What's the best thing for you about living on the First Coast?
I love being able to ride my bicycle and accomplish pretty much anything I need, from going to the grocery store, doctor, library, beach, lunch, or even bar hopping at the corner.
Where and how can folks learn more about you and/or your band? Links to your website?
We have a Facebook page, but we don't have a website yet as I don't know how to do that! Here is the link to our Facebook page https://www.facebook.com/PinkPaisleys
Is there anything else that you want to tell everyone reading this?
I am in awe of the phenomenal talent in this town; however, when I hire for my band, I hire mostly for attitude. If we can't get along off stage, we won't get along on stage and our fans will feel that tension. Number one is, we have a job to do, and we will have fun doing it! I do surround myself with people who are more experienced, skilled and talented than me as that spurs me to work harder and practice more. Pink Paisleys are not only uber-talented, but they are so much fun to share the stage with!
Come see for yourself why Pink Paisleys is one of the most popular bands in the 904!
Shout out to Vanya's boyfriend Clyde Birbeck, Jr., who not only runs sound and makes us sound great, but he also gets up on stage with his bass guitar and amazing vocals and gets the crowd on their feet!
---