Owner Full Name: Michelle Malave
Pet's Name: Stella
Photography: Joan Walker
Street Dog Turned Pampered Pup
You are a cutie Stella. How old are you and where do you live on the First Coast?
I live with my pack, my mom says we live on the Northside … I'm not sure what that means.
She thinks I am 4 or 5 years old.
What breed are you? Do you even know? Best Guess?
What's a breed? I'm a dog! But, I have longer hair than my brother and sisters….and I'm smaller than them…my mom says I have wire hair, whatever that is.
So how did you come to your new family?
I lived outside for a really long time, I would wander around looking for food. Somebody would leave this really delicious food out, but I think it was for those other fluffy things, with the long tails and pointy ears…I think I've heard my mom say cat before. Oh yea! that somebody was my mom, but she wasn't my mom then. I was scared of her because hoomans didn't treat me good. She took me in and now I have a big family that loves me!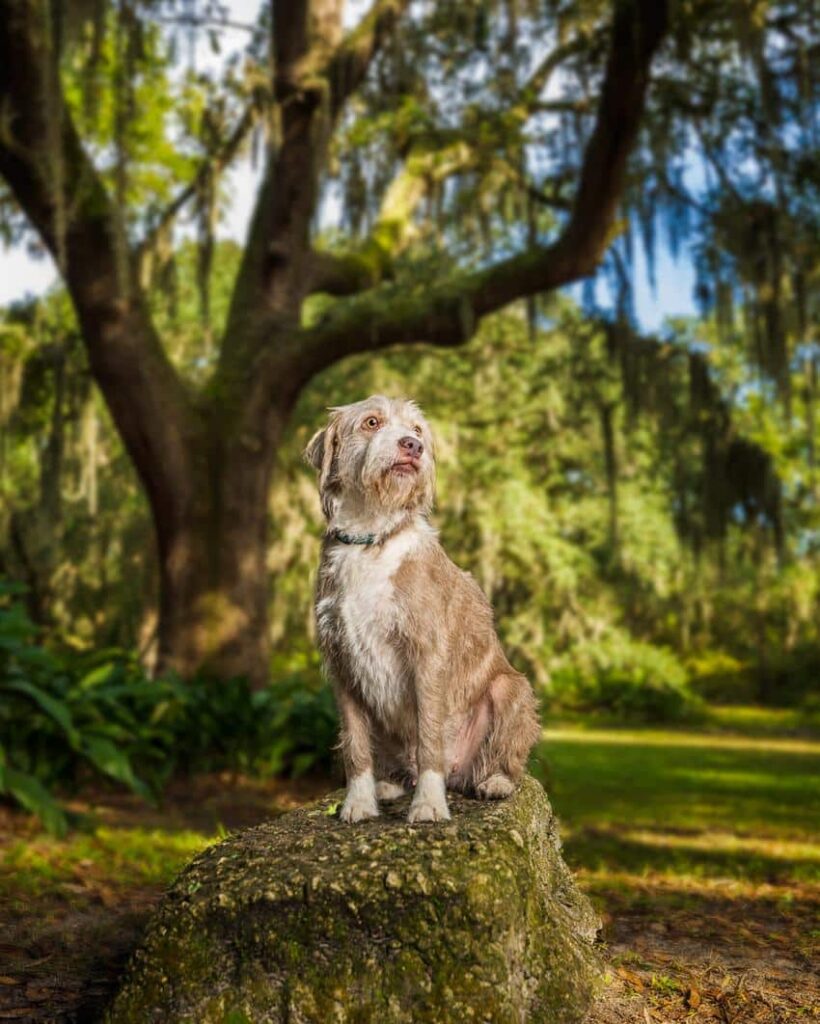 Describe your pawfect day
My pawfect day would be one where I get unlimited treats and get to cuddle everyone all day! There was one time my mom took me and my sister to this place that had lots of other dogs and people. Everyone I met gave me a treat. That was the best day!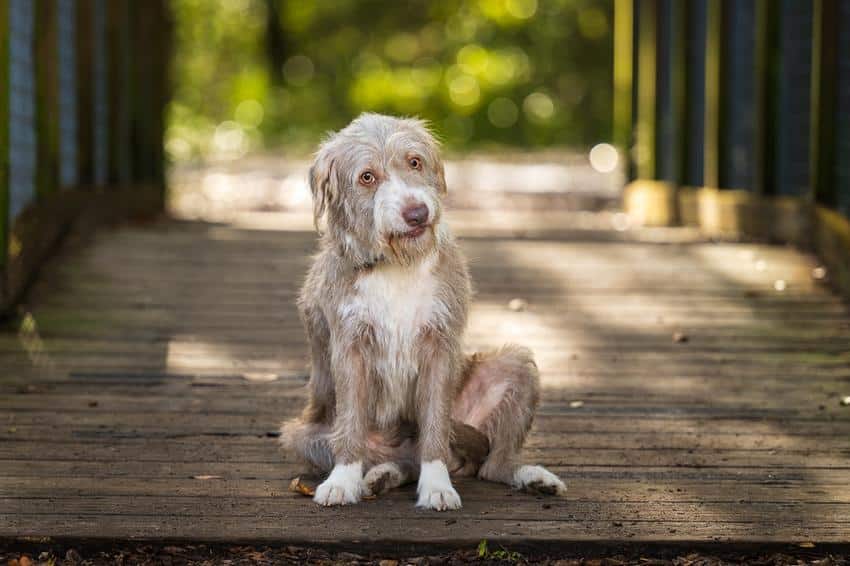 What things don't you like?
I don't like loud sounds, but they are less scary now that I'm an inside dog.
Are you ever naughty?
I'm not sure what that means, but my mom sure does get mad when I eat the cat food! She puts this gate up so I won't eat it….but it tastes so good!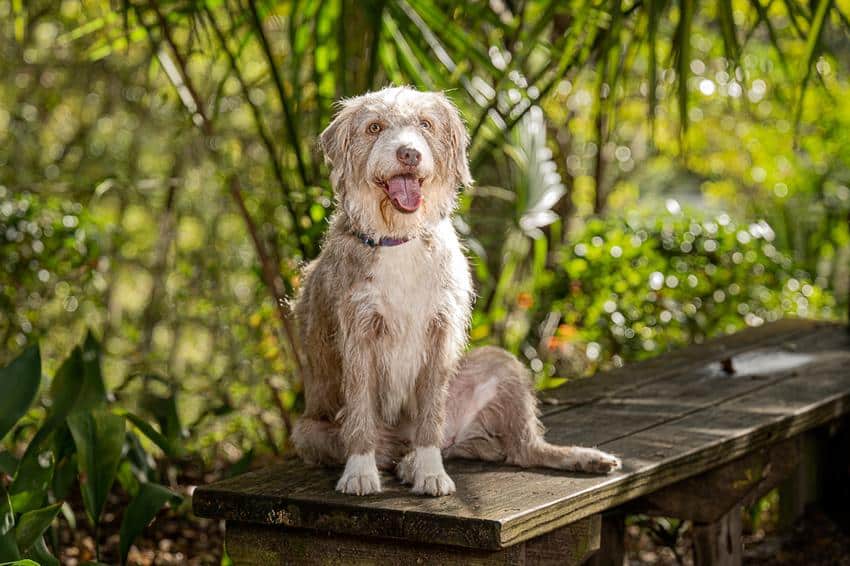 Favorite walk?
My pawrents take my siblings and me to this place with lots of trees and smells, I think they called it the awbowetum (arboretum). That's the place where everyone gave me treats!
Any little pups?
No.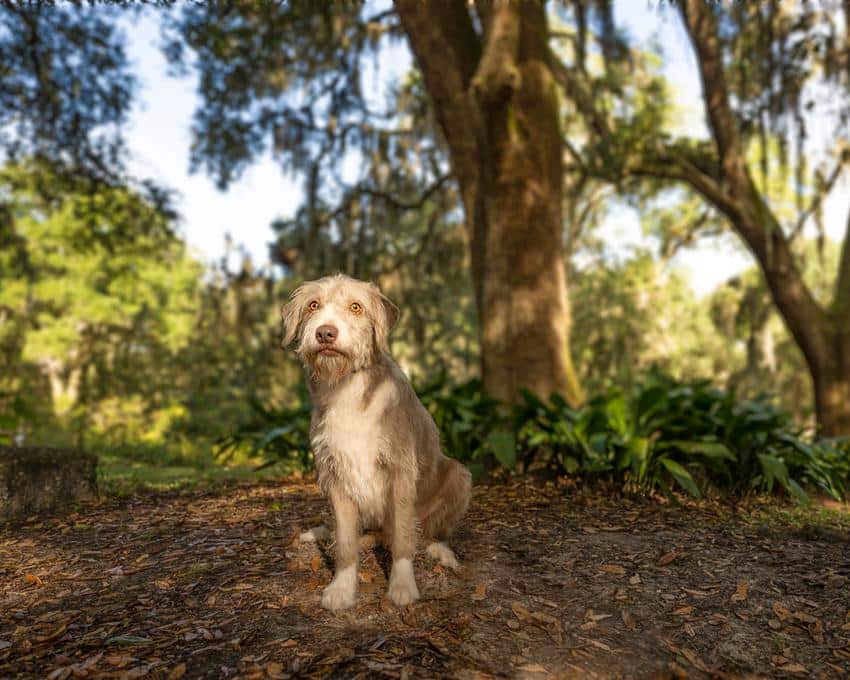 What do your Pawparents do?
My pawrents go to work during the day, and when they come home they make bandannas and leashes for my siblings and me. They make a lot, so I think they may be for more than us.
What's the best thing for you about living on the First Coast?
Well, I've never lived anywhere else. My mom told me about the snow where she's from. I don't think I'll like that! I like the warm weather here, and there are a lot of dog-friendly places for my mom to take me.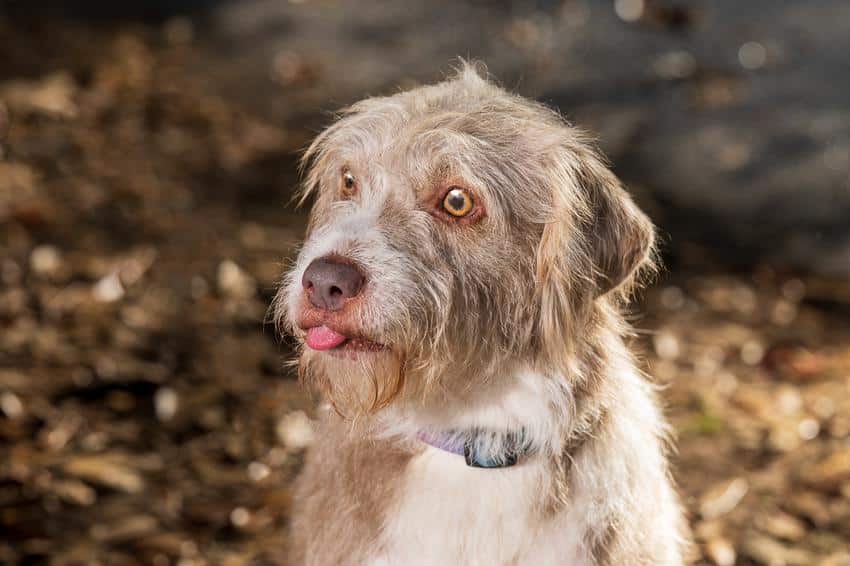 Anything else to tell the other dog families? Favorite charities? Favorite Veterinarians?
Everyone should take in a street dog like me! We are good dogs, it's just people didn't treat us too well, so it takes time to earn our trust. Once we trust you, we will love you forever!
Also, I hate the vet…they give me treats but then they poke me!
Stella's Video
About the Author
Latest Posts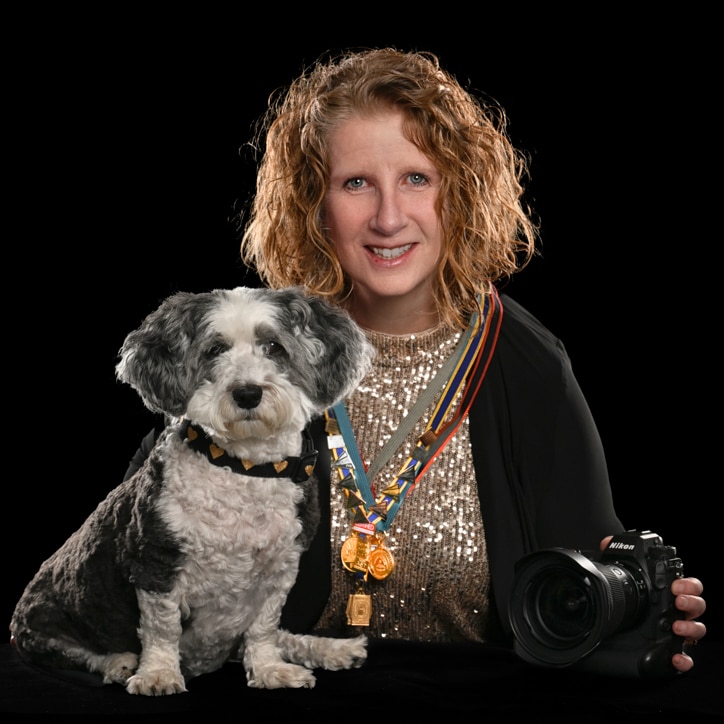 Author of more than 28 dog and dog training books, writer of hundreds of dogcentric magazine articles, and internationally awarded pet photographer of more than 1000 canines, Joan H. Walker relates that her life has literally gone to the dogs.
When she's not photographing or writing about dogs, she is, you guessed it, spending time with her dogs. Walker is currently owned by four Havanese and is the chief pawtographer at Jacksonville, Florida's Joan H. Walker PAWtography.