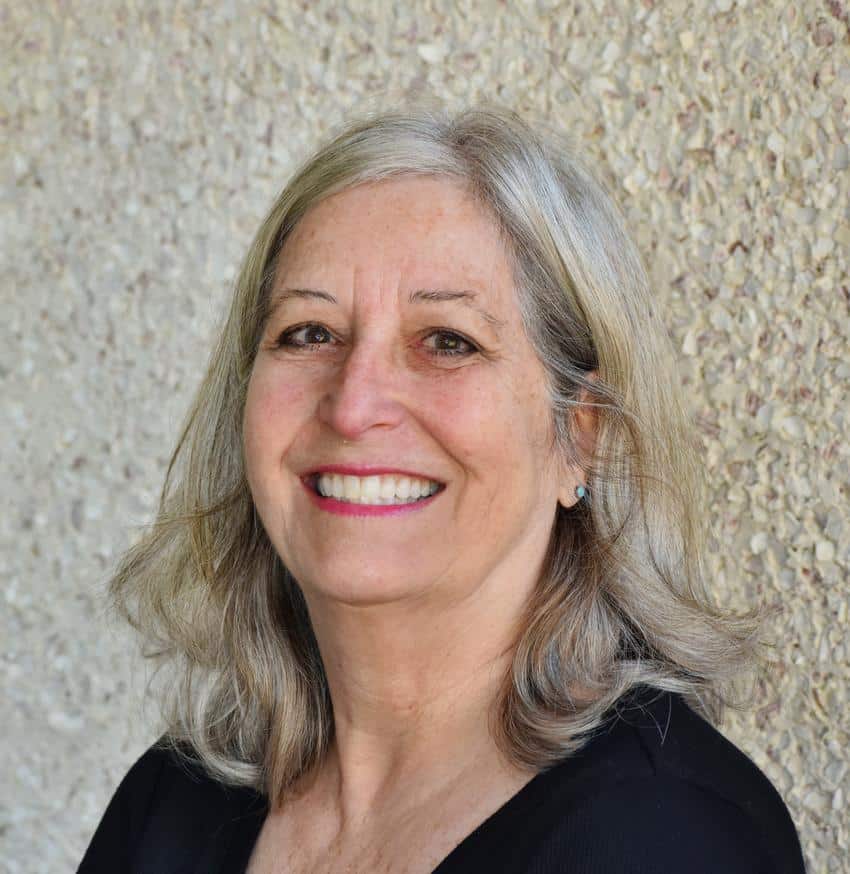 The Professional Artists of St. Augustine (PAStA) Fine Art Gallery, of 214 Charlotte Street, St. Augustine, will host Sheryl Sherwood's new hand-built pottery during First Friday Art Walk, May 5th, 5 pm – 9 pm, and ongoing during the month of May. Sheryl's unique clay vessels and sculptures are individually made using coils during the handbuilding. Incorporating a variety of textures, each piece is not only a visual work of art, but a tactile experience, as well.
A life-long artist, with a grounding in drawing and painting, Sheryl has been involved in visual arts over the course of her adult life. Over a decade ago, she found clay to be her passion. All of her unique designs are hand-coiled, and combine her love of scripture, work and life experiences. Each piece is inscribed with a scripture reference. Due to Sheryl's teaching experience with blind and visually impaired children, she uses natural and recyclable materials to make textures and carvings that allow people to experience the art with their hands. She uses a variety of firing methods, such as Raku, pit firing and saggar firing to achieve interesting coloring on each piece. Sheryl's goal is that every pottery piece remains in its most organic form, while including movement, texture, and carvings for visual and tactile appeal.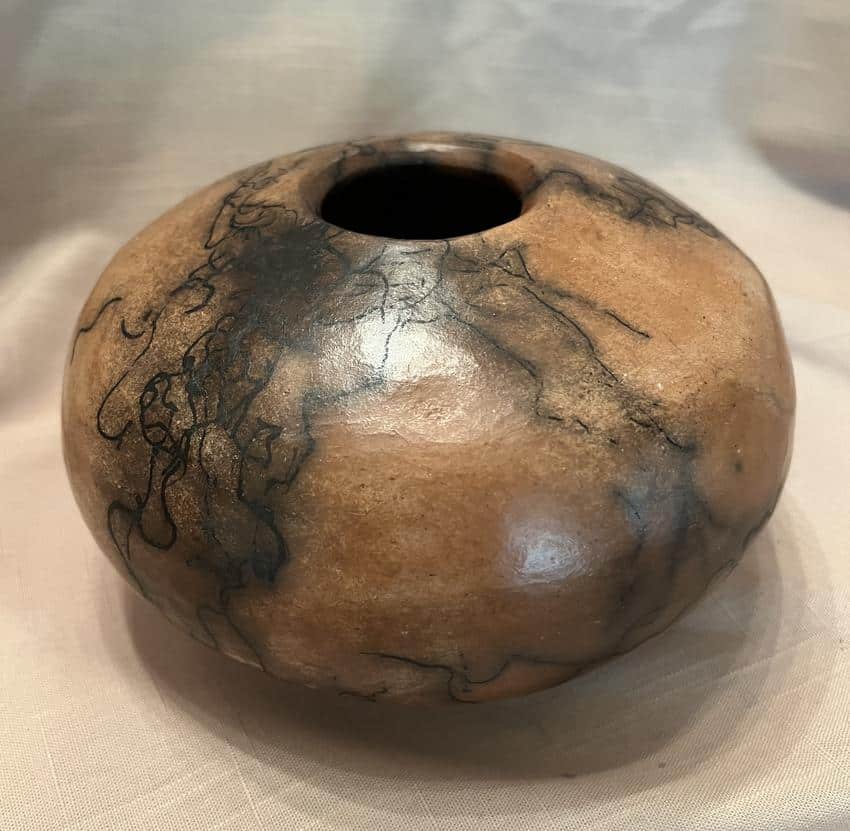 "I am looking forward to seeing everyone and meeting new people on May 5th. I would love to introduce our other member artists, as well. Friday Art Walk is a great opportunity to meet most of our gallery's artists in one festive event," Sheryl explained. "Additionally, we'll have the great sounds of our feature band, the Flajberries Jam at our gallery."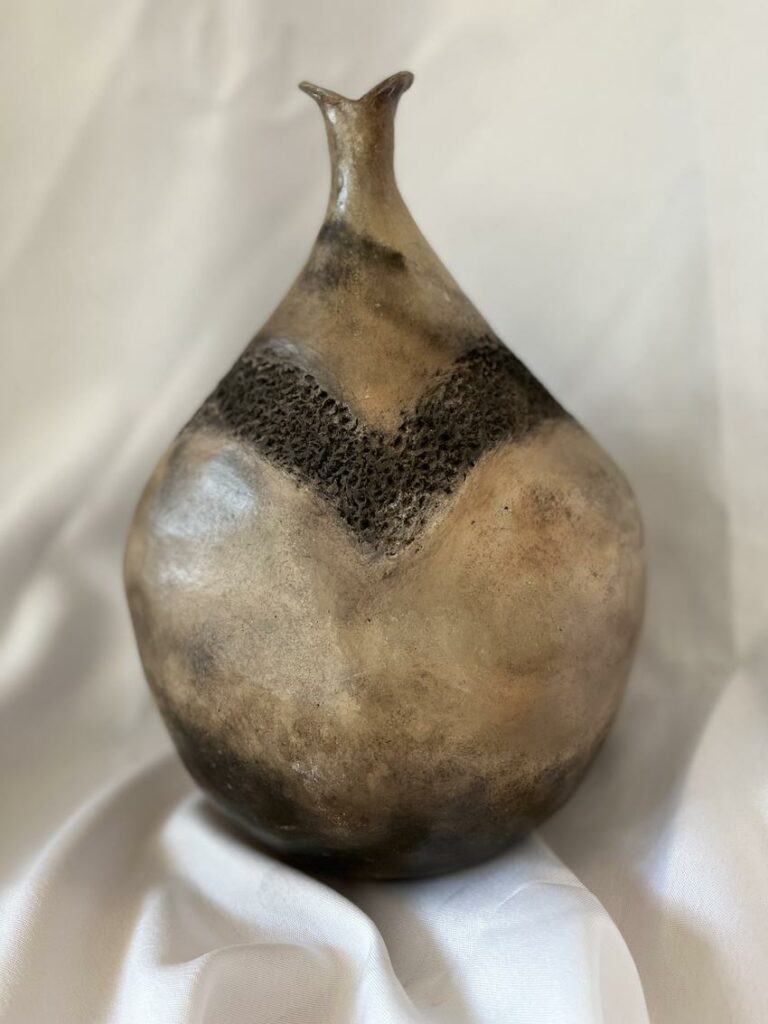 For more on Sheryl Sherwood and her pottery, visit www.pastagalleryart.com or on our Facebook page. You can also see more of Sheryl's work on her website.
About PAStA:
The Professional Artists of St. Augustine Fine Art Gallery (PAStA) on Charlotte Street, in downtown historic St. Augustine, Florida, was founded in 1982 by Jean Wagner Troemel, a champion of the arts, founder of the Winter Haven Ridge Art Association, served on the Florida Arts Group Board (FLAG), and spearheaded St. Augustine's First Friday Art Walks. The gallery has served an international clientele, a wealth of local talent and award-winning artists. The gallery's mission is to showcase local and regional art and to educate and encourage area artists.
About the Author
Latest Posts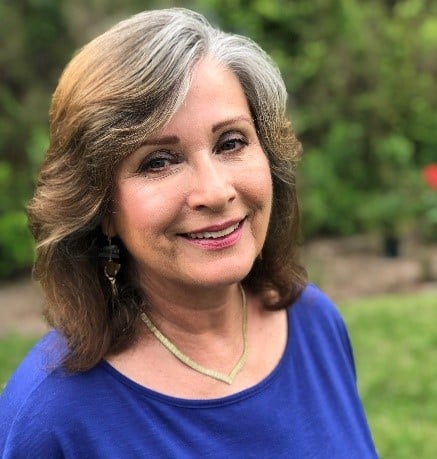 I did not connect with clay as an artistic outlet until mid-life. During a hectic and demanding career, while juggling family, job and my MBA, I needed a healthy outlet to release my frustrations while appealing to my sorely under-utilized creative needs.
One summer class gave me the impetus to redirect what little down-time I had into punching, pulling, coiling, pinching, slapping, and throwing this amazing and malleable material into anything my imagination desired. I found therapy through clay.
In the years since, I have received an Associate's Degree from the New Hampshire Institute of Art in Manchester, New Hampshire, and set up my first studio in a basement of our house. Currently, my studio has moved above ground – to my garage, but includes a wheel, large Skutt kiln, slab roller and an array of clay and glazes that would make a chameleon dizzy. I am a proud member of the Professional Artists of St. Augustine Fine Art Gallery since October of 2021.
I work with a variety of clays and glazes – from mid-temp stoneware and shiny glazes to low-fire and matte underglazes. I find inspiration in nature, children's stories and fables, and my own untamed imagination!