Reading Time:
8
minutes
Mike Frailey
July 29, 2020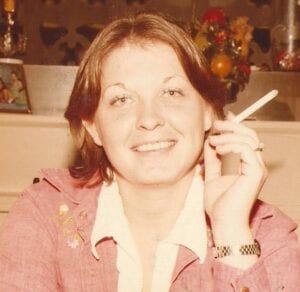 I got to thinking about my first "real" date. Aw, there probably were a couple of them. Like the first time I held hands or the first time I ever did any spooning. Seems like it was so long ago, that they all run together.
My girlfriend Angela had been a cheer leader back in Jr. High. We were in the same grade. I was in the10th grade at the time, so it must have been around 1968. She and I were at the age where dating was on the horizon. My Mom was all for it, she schooled me in the etiquettes, the proper way to do things. Like opening doors for a lady, pulling out their chairs and standing when a woman entered the room.
She taught me how to waltz, not to be impolite, watch my mouth, pretty much standard stuff for a guy back in those days.
My girlfriend's Dad had worked at the shipyards with mom's brother in laws. Mom was delighted that my girlfriend was the daughter of some one that she was friends with. Sometimes she let me drive her Cutlass to go visit her after school.
Angela wanted to go see the R rated movie, "Valley of the Dolls." It had just come out and was only available at certain theaters. My girlfriend was almost 16 and so was I, but we were too young to get into an "R" rated movie back in those days.
My cousin Cindy was my age, a few months older. She was already 16. Her Mom had already allowed her to start dating. She and I talked often the phone. I told Cindy about my desire to take Angela out on a date. I was hoping to be able to go see, "The Valley of the Dolls' that happened to be showing at the Florida Theater on Forsythe St., downtown.
Cindy told me that our cousin Clarence was in town. He was our Granny's grand nephew. Aunt Ann Sue's grandson. Aunt Alice suggested that we take him with us. Clarence was a hick from the sticks, if there ever was one. He was 22 years old, going on 60. Our parents had told us that even though he was different, for us to be nice to him.
Previously he had taken my girl cousins and I to the drive inn movies. He was plenty old enough to chaperone. He dressed and acted like Gomer Pile. He liked to wear mix matched clothes, checked pants and striped shirts with white socks. He was one of the nicest persons that you would ever want to meet. He was just different. His favorite pastime was rocking on the front porch swapping lies and swatting flies.
After I planted the seed in Cindy's mind, she arranged an outing where she and Clarence would pick up my girlfriend and me, then we could go to the theater to see the movie.
I worked all day Saturday to earn the money. I worked for my parents every day but that was supposed to pay for my room and board, is what they said. If I needed any spending money, I had to go out and earn it.
My cousin Earl and I went out to Bowie's Dairy and under the shade of some old oak trees, we dug fishing worms. Red wigglers and night crawlers, we sold them to Old Lady Hood. Miss Hood lived next to my parent's trailer park, across from Tiller's grocery. She sold fishing worms and always told us that she would buy as many as we could dig. Then, when we brought her some, she would complain about how broke she was.
After she bought them from us, she would take the night crawlers and break them in half. We sold her our worms for a penny apiece. Sometimes she would conveniently miscount in her favor and we would pretend we didn't notice, because we knew we could always find plenty more. That day we got paid ten dollars, so we must have dug about 1,000 worms.
Digging worms wasn't that hard. The cows from the dairy would lay up under the shade of the old oak trees up along the fence behind the old fire station. They would poop big piles, every where, hundreds and hundreds of cow poop piles as far as the eye could see. Using a potato rake, we would turn the dried clods over and bust them apart with the rake. Jumping and wriggling worms would appear like magic. 10 to 15, sometimes more, from every clod.
Earl and I each had a bucket and we would scoop up our bounty and move on to the next clod. After about an hour, we figured that we had more worms than Ms. Hood had money. She kept telling us how broke she was so we saved the rest for another day. True to form, she miscounted, as usual. She poor mouthed us again and again but she did pay us ten bucks. We were off to a good start.
After that we went by our Aunt Irma's, she lived across the street from the Dinsmore Cemetery. Aunt Irma was my aunt, but Uncle Bud, her husband was Earl's uncle. We figured that made us cousins, sort of.
Every Saturday, we mowed her grass and then washed and vacuumed her '64 Oldsmobile. It was maroon with a white top and white bucket seats, a 2 door coupe. It was one beautiful car. We helped her to keep it that way. Her sons had grown and left home, both had joined the army. Aunt Irma would pay us ten bucks each for the chores.
We finished early that day, around two o'clock. Earl had a motorcycle, a Honda 300 dream. It was ideal for our purpose. I got on the back of the bike with a plastic laundry basket across my lap. Earl would drive the bike in the ditch, up and down US 1, all the way to Callahan. I leaned over picking up drink bottles to exchange for the deposit at Mr. Tiller's Banner Food Store.
Mr. Tiller would give us two cents apiece for all of the bottles that we returned in the carton. Sometimes we could find cartons too, but most of them were just "singles." Mr. Tiller would only give us a penny each for those, unless they were they big 32 ounce bottle. For those, we got a nickel.
All told, in about 2 and a half hours we got a little over ten bucks. Not a bad day for two steppers, because that's what we thought we were that day, "steppers."
I called Cindy up and told her it was "on." I had the earned the most money that I could call mine, in my life and I had plans for every penny. She told me that they were gonna pick me up about 6:30.
It was okay with my Dad if I dressed like Clarence. I think they shopped at the same place but I wouldn't stand for it. Earl and I went to Levy-Wolfs in the Gateway Shopping Center. I paid $7.50 for a yellow custom fit shirt, with genuine, facsimile pearl buttons. Then I bought a pair of socks to match. My Dad hit the ceiling when he found out how much I paid for that shirt. He wasn't too happy about the socks either, they cost me $2.00. Let me tell you, my Dad was something else.
After Clarence and Cindy picked me up, we drove to my sweetie's in Picketville. Everyone got out of the car so that I could introduce them to her parents. Angela's Dad and Clarence were from the same neck of the woods, up around Waycross or Baxley. Their kin were kin too, by marriage. They seemed to hit it off.
Clarence was wearing checked pants and a striped shirt with a sport jacket. You could say he was dressed to kill. It sure killed me and Cindy. She was going along with this to help me out, we were gonna have a great time, just as long as Clarence had a car and could chaperone us into the theater, we could care less how he dressed. My girlfriend Angela was kinda of quiet about everything. She probably didn't know what to expect.
Clarence stopped at the store to buy Cindy some cigarettes and he bought himself a basket of peaches. He said, "Because they sure looked good." He offered to share but I was saving my appetite for cold drinks and buttered popcorn. I never did smoke, the few times I tried it, I was with Cindy. I guess it's an acquired taste, to which I never did.
No problems getting into the movie. Clarence went first, he was plenty old enough, I had given him the money for the tickets; the usher never even looked at us. He just tore our tickets in half and said, "Enjoy the movie."
Since we were a little early for the show, we were able to get our seats in the balcony, first rate seats. The news reel came on and when it showed clips of our troops over in Viet Nam. Some of the people in the seats down below started to boo, loudly. The Viet Nam War wasn't that popular, most of the folks in attendance voiced their displeasure.
Clarence wasn't with all of this. He was a red blooded American patriot. He had put some of those peaches in his jacket pocket. He took a couple out and splattered some those folks down below us that were doing the booing.
The feature soon came on, that put an end to the hooting and hollering, that is until some of "R' rated stuff started to appear on screen. The movie was interesting, 3 girls doing the best they could to survive in Hollywood. Just like the pills they were doing, they had their "ups and downs." The drugs and the alcohol proved too much for them.
I thought that Patty Duke favored my cousin Cindy, only I thought that Cindy was much prettier.
Clarence had his feet up on the balcony, eating his peaches. He was happy as a pig in slop. When a scene appeared on screen, showing the girls taking pills or showing a little skin, he would blurt out, "I swan née," time and time again. People would try to shush him. The usher would shine his light up at us, as if he was giving us a warning or something.
Clarence had no idea what he was doing though or who they were trying to shush. When a nudie scene appeared, old Clarence almost choked on a peach pit. I had to get up and slap him on the back a couple times until he spit it out, right over the rail of the balcony.
When this happened the girls got up and went to the bathroom. When they returned, they changed seats. Clarence had been on the far left, then Angela, me, then Cindy. After they returned, Cindy swapped seats with my girlfriend, sitting between me and Clarence.
While the girls were in the restroom, Clarence stopped eating peaches and pulled out a pouch. He put a wad of chewing tobacco in his mouth. After a few chaws, he started to spit over the rail but I stopped him. Instead he chose an almost empty popcorn cup in the armrest between the two seats. Cindy, not knowing this, reached innocently into the popcorn cup without looking and put a handful of tobacco juice laced popcorn in her mouth.
The movie might have been rate "R" but I don't think any one in the theater was prepared for the words that came out of Cindy's mouth.
The Florida Theater is still there. The dairy where we dug our worms, is long gone now, home for industrial warehouses. I haven't seen or heard from Earl in over 50 years.
Aunt Irma died in a nursing home in Quitman, Ga. Clarence was killed in Viet Nam in1970. In 1971 Angela was working for a doctor that gave her an experimental drug for a headache. Her Mom told me that she went to a party and drank alcohol. It made her sleepy, she never woke up. I came home on Emergency Leave, from Puerto Rico but I was too late for the service.
Cindy went on to be an Insurance executive for SWD, she passed away a few years ago from a heart attack. No, they aren't really gone. Not as long as I'm around to tell our story. Now it's up to me, to remember them, and I do, to anybody that wants to listen.