Reading Time:
2
minutes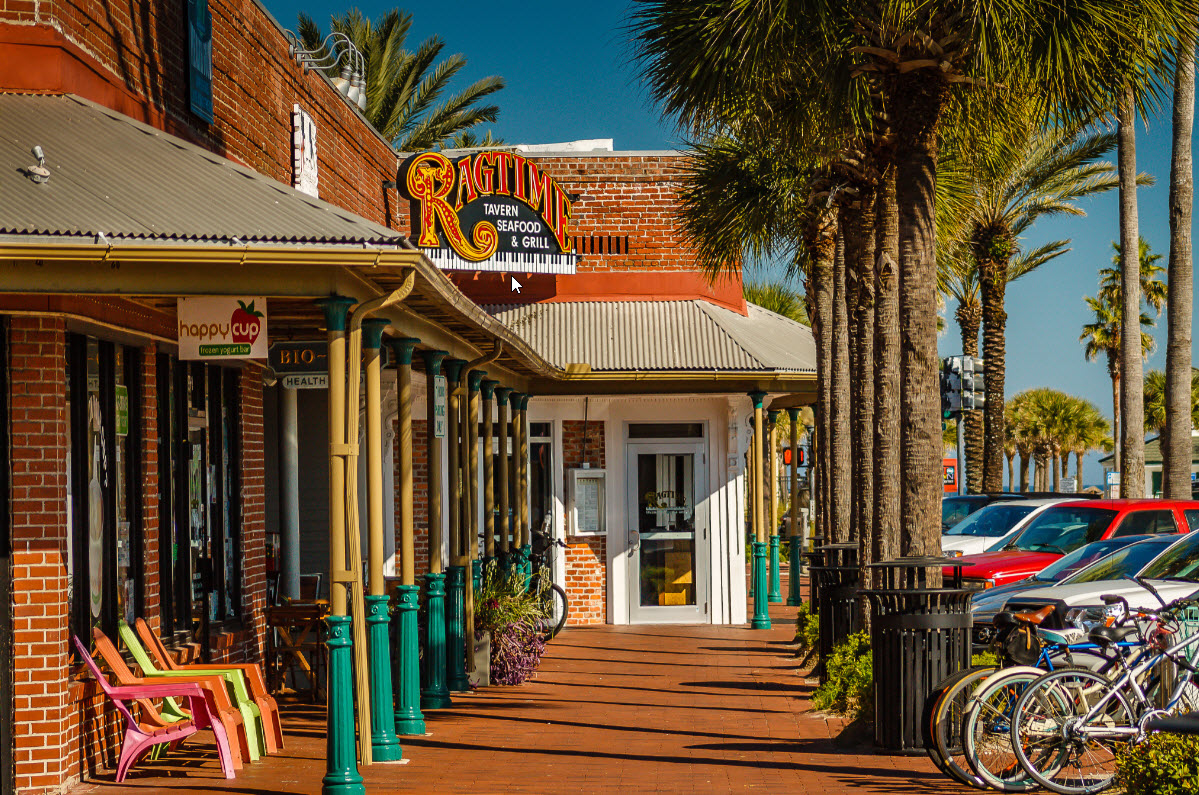 … Ragtime, they call it now.  Still a fun place, kind of a shangri-la until COVID19 came to town.  Back in the early fifties we kids never thought about pandemics.  Heck, some of us remembered Polio as something that happened to people we'd never met who lived quarantined in special hospitals far, far way.  We were sheltered, spoiled ignoramuses.  Thank God for Jonas Salk and improved science education in schools.
Back in the early fifties, it was Pinky Campbell's drugstore.  Right there at the corner where Ocean Blvd. meets Atlantic Blvd.  Pinky's was my shangri-la when I was somewhere around 12 or 13.  His soda fountain ate up most of my allowance and baby- sitting quarters on Saturdays.  I was addicted to Pinky's cherry cokes. The cute server used to fill my glass to near the top with icy coke before he squirted in the cherry flavoring on top.  Rarely did I have enough cash to buy another one, but the server never tried to shoo me away even though I never tipped him.  When I had birthday or Christmas money, I liked to order a banana split.  Heavenly decadence, worth every cent.
Pinky's ran into a little trouble with the morality moms when Henry Miller's "Tropic of Cancer" arrived in paperback form on his magazine rack.  Soon as we heard about it,  girlfriends and I rushed uptown to Pinky's to find out for ourselves what some bad boys had been whispering about.  Ambushed by Pinky's staff when they saw what we were up to, I am sorry to say we never found out for ourselves why it was considered taboo for young ignoramuses like ourselves.  None of us had money to buy it even if we could so our virginity was assured.
Across the street  (Neptune Beach side)  from Pinky's was Langston's Drug Store.  Nothing so naughty was sold there, but they did have an extensive ladies' make-up department which my friend Cindy's mother used to manage.  In Spring, they used to set out on the front sidewalk summertime goodies like colorful inflatable rafts and tubes, beach balloons, straw hats, etc.  Langston's sold lots of wild and crazy stuff like sets of marbles, jacks, buckets and shovels, sunglasses, lotions and tacky beach towels inside.  Langston's was a different  sort of shangri-la for me.
Floyd's Five and Dime was just west of Pinky's on Atlantic Blvd.  Floyd's kept my mother busy by stocking all of her sewing needs.  She used to make our dresses for school, cheerleading uniforms for my sister's gang and later, bridesmaids dresses.  Floyd's kept me busy on the customer side of their candy counter.  Orange candy slices and jellybeans were my favorites if I had any loose change found on the sidewalk somewhere or my mother's friend who paid me 25 cents an hour to babysit for her two kids stayed out longer than expected.
Funny how rich we were.  Diana Townsend
Locals Sharing Uplifting and Inspirational Stories & Images
FirstCoast.Life is a regionally-focused digital magazine for locals and newcomers alike. We are super passionate about bringing arts to our region, buying local, and spreading community love.
We want to see your photos and stories too. Click to Submit