Mayport C&C Fisheries – A sit down with Atillio Cerqueira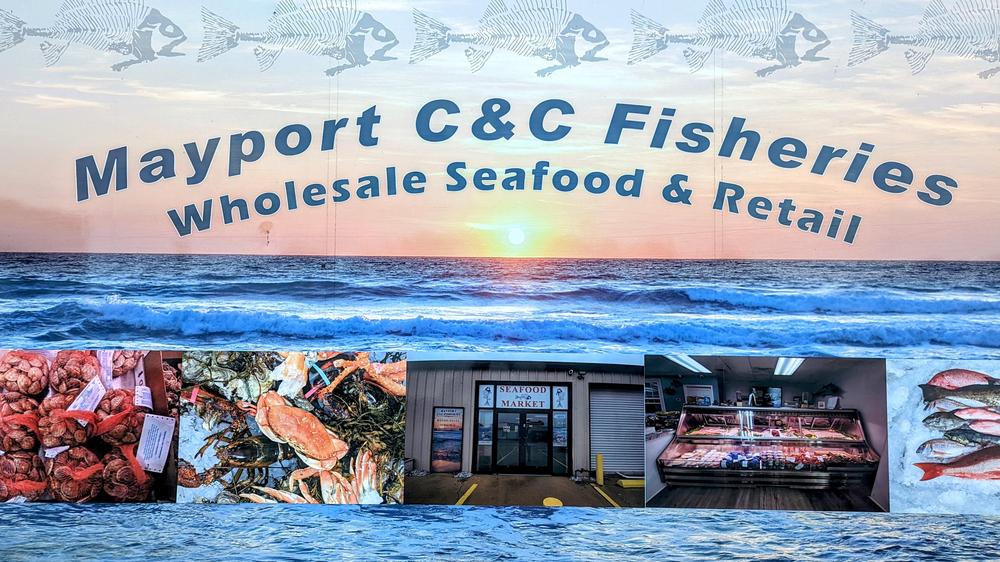 Thanks for your time Atillio. So tell us in what part of the First Coast do you reside now and how long have you lived there?
I have lived in Jacksonville for 50 years. Spent some time in Arlington but mostly have lived at the various beaches and live in Ponte Vedra Beach now
Why and how did you get started?
I was working in the seafood industry and I was very passionate about it. I decided that it was the life for me and started making it my mission to build a business centered on quality and customer service.
What aspect of your business are you passionate about?
I am extremely passionate about the high level of customer service we provide and the phenomenal quality we have been able to maintain over the last 3 plus decades we have been open
How did you get the idea or concept for your business?
I just felt like there was an opening in the market for a seafood wholesaler whose primary focus was on quality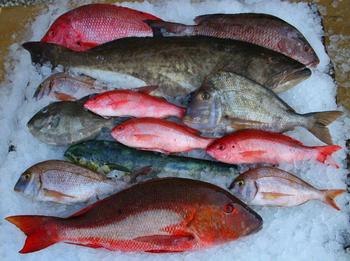 From the outset, what would you say was your mission?
I can not preach enough about how quality is my biggest mission. I think that we have managed to stay true to that mission over the years and have really been able to make a name for ourselves that has become synonymous with quality.
What are your goals for the company?
Our goal is to continue providing the same quality and customer service that our customers have come to expect from us.
When did you start your business?
We opened as a wholesaler in 1987 and have since grown and also opened a retail market.
What made you choose to operate your business in its current location?
I saw and still see a lot of potential in Mayport Road, it's a place with a real sense of community.
Can you give us a brief background on service(s) or product(s) you offer and the people you serve?
For over 3 decades our motto has been "Demand the best" and I truly believe that we have lived up to it. From the outset, we have been selling to your favorite restaurants, hotels, seafood markets, and more but now we have opened a retail market as well so that we can directly serve our local community.
What is a unique attribute/aspect/quality/feature about your business?
Employee retention. We have had some of our employees working here since we opened in 1987 and I think that is pretty unique, especially in the current climate.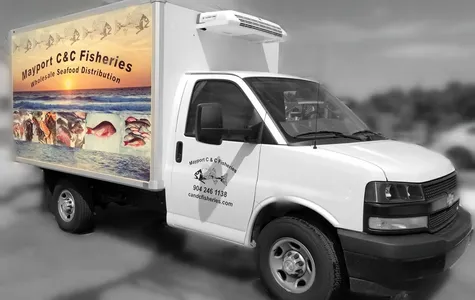 How many employees make it happen at [we'll insert your business name}
27
What qualities do you look for in an employee?
We look for a lot of the same qualities any business owner would we look for honesty and a customer service mindset. We also really like to look for somebody who is passionate about seafood.
As a business owner, tell us what some of your responsibilities are?
Keeping up with trends in the seafood industry to make certain we can produce a sustainable, fresh, and high-quality product.
How has Covid affected your business?
When Covid first became a worldwide issue restaurants were struggling and people shifted to cooking more at home. We decided almost immediately to open up our own retail market so we could directly serve the community. I have to tell you the response was overwhelming. We were surprised that our name held clout in your average household and not just in the restaurant community. The support we have received from the community was heartwarming, to say the least.
How do you advertise your business?
Word of mouth is our biggest business driver. We also have a dedicated sales staff that goes to your favorite restaurants to get our name out there, and we also have started using social media to reach your average consumer.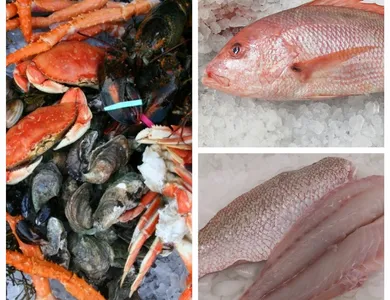 To what do you attribute your success?
The eye for quality and high level of customer service that we demand from all employees is the crux of our success. Also treating your workers with respect and making sure they have time for their families is a huge driving factor in their work ethic.
Does your company help with or get involved in any community projects?
The first 2 that come to mind are Chemo Noir and of course, the Flounder Pounder which we are very proud to support on an annual basis. The JSA and by extension its students are lucky to have people like Chip Davis doing whatever they can to raise funds for them.
If you could offer one piece of advice for someone who's just starting a business, what would it be?
Not only do you need to pick an industry that you have a real and tangible passion for, you also need to surround yourself with people who share that passion. Everything else falls into place
Personal hobbies or interests? Family?
As far as personal hobbies I love what most beach folk love surfing, boating, and fishing just to name a few.
What's the best thing for you about living on the First Coast?
The beaches and access to fresh seafood.
Where and how can folks learn more about your business? Links to your website?
Our website https://candcfisheries.com/ and our Facebook https://www.facebook.com/MayportCCFisheries are the best places to stay up-to-date with us.
Is there anything else that you want to tell everyone reading this?
Come check out our retail market! It is open 10 am to 6:30 pm every day except for Sundays when we are not here at all, because after all, we all deserve some time.
~~~~~~~~~~
See Business Listing: https://firstcoast.life/beaches-central/atlantic-beach/food-drink/mayport-cc-fisheries/
About the Author
Latest Posts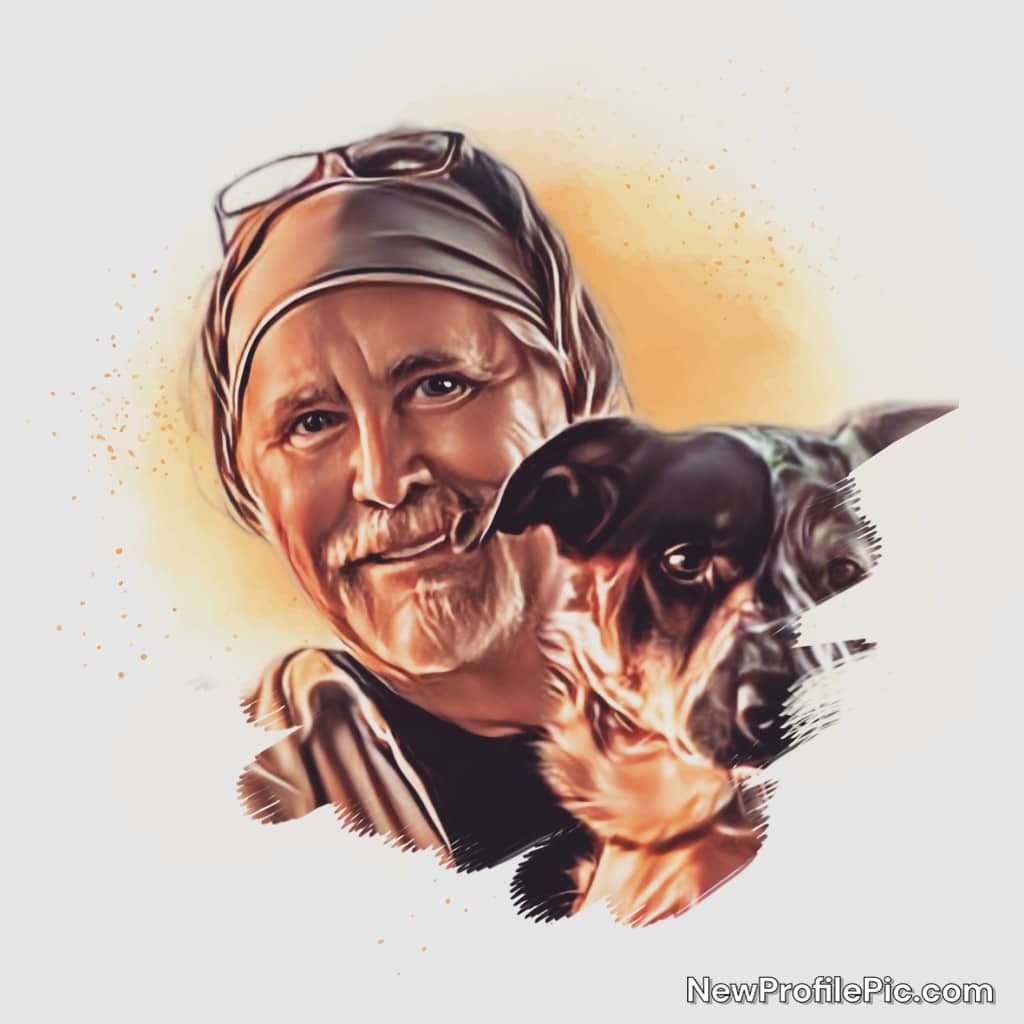 Glenn is the founder and publisher of First Coast Life. He is also a wonderful storyteller. Born on the 4th of July, he spends his spare time taking his camera and exploring everything beautiful this region offers with his rescue dog Callie by his side. He loves meeting new people and capturing the many beautiful moments and amazing local stories that showcase the true spirit of the area.